Fall is meant for casual jackets and comfy sneakers. If you've been hanging with me for long, you know that is one of my favorite looks for a casual day out. Give me a comfy pair of sneakers and I'm good for the day. Adding a jacket layer is sometimes all that's needed on these chilly Fall mornings and this is my favorite way to dress this time of year.
I dearly love a good slip on comfortable cute shoe and I think you'll like the ones I've pulled together today!
Also, before I get going, Banana Republic still has some killer extra 50% off sales going on with so many items, some summer and some transitional clothing. I just bought 4 things for $60 and can't wait to get them in. Here's the link for the Banana Republic women's sale page (affiliate link).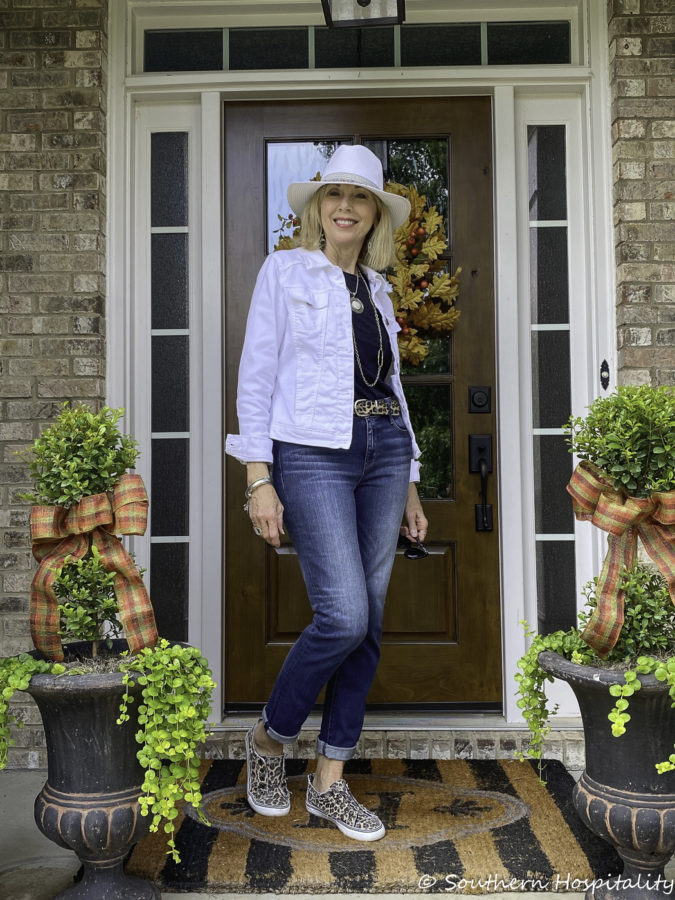 One of my favorite pairs of sneakers, these slip-ons by Blowfish have gotten plenty of wear since I bought them earlier this year. I pair them with a lot of things and of course, love the leopard look of them.
They are comfy and great with white jeans or blue jeans.
Even leggings and a black and white shirt jacket.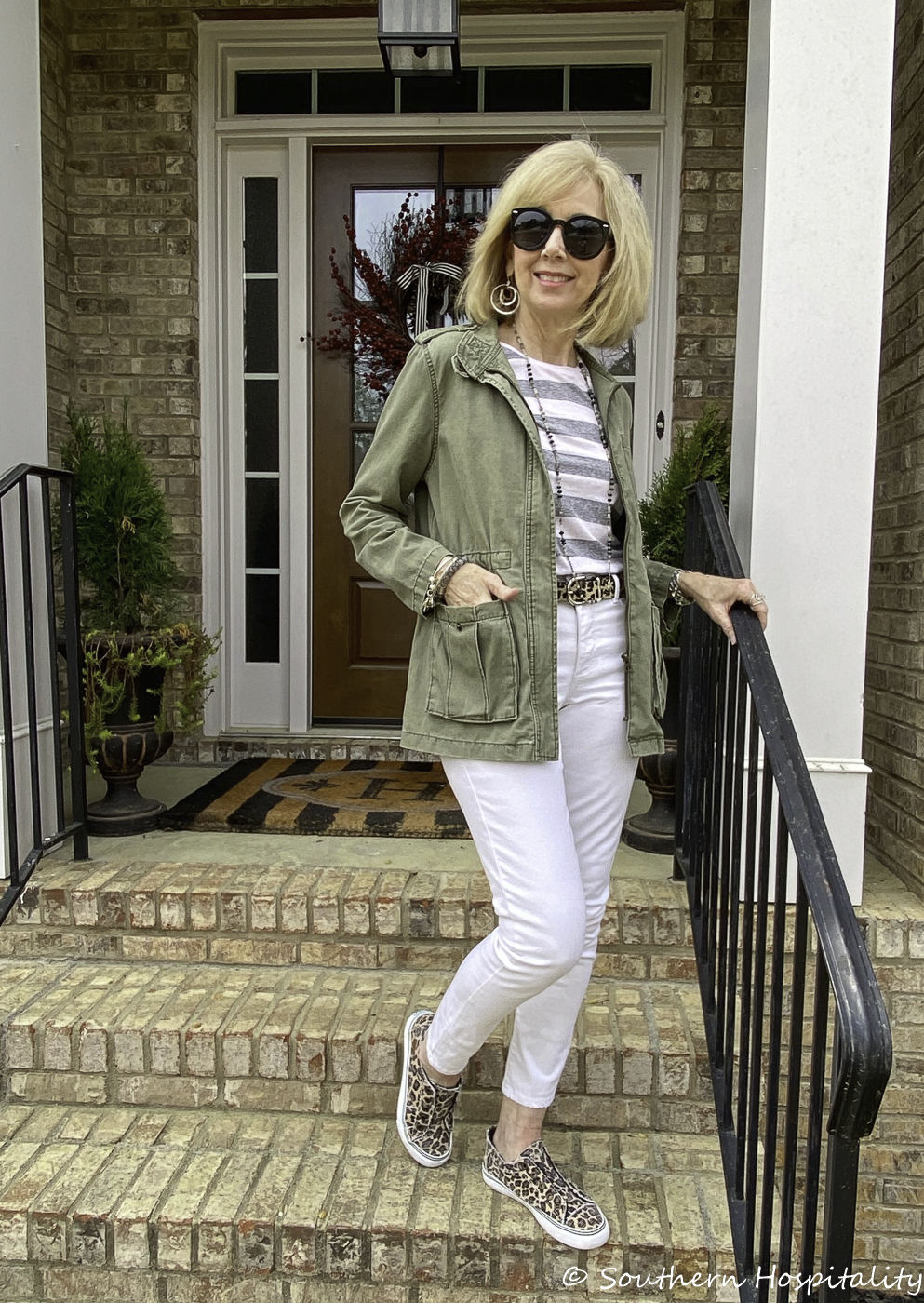 See how versatile they are?
I have another pair of Dr. Scholl black slip ons that also go with so much, so today I pulled together a whole array of slip on casual sneakers for you as well as some cute Fall jackets, from all different brands in case you are looking to add some of these looks to your closest.
I'll be wearing them all more and more this Fall season. And I did order that pair of Keds brown leather slip ons for an extra pair that will go with a lot too. The Keds brown leather I'm really loving. I did size up on these from my normal 8.5 to 9. I had to send them back and get the 9 and they fit perfect. They have a memory foam sole too.
I ordered mine from Ked's online, but DSW  (affiliate links) also has them too but they were out of my size when I ordered. 
I've compiled a lot of good shopping links for you in case these are items you'd be interested in as well. All the links are in the widget below each graphic.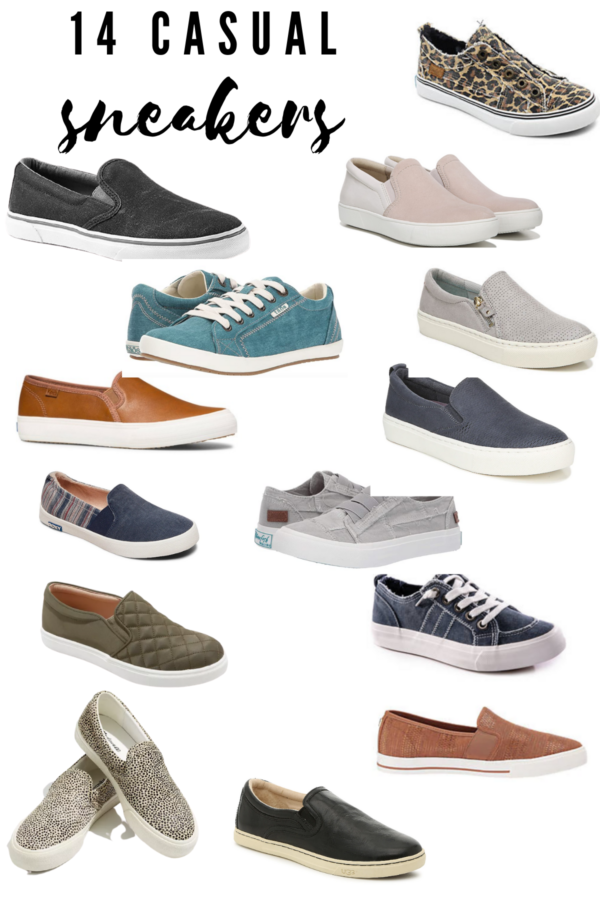 Shop Shoes below (affiliate links used):
Shop Jackets below (affiliate links used):
Don't Miss a Post, join my list!