Even though most of us aren't celebrating with huge crowds and having big parties this year, it's still fun to get dressed up. There are so many cute things out there for special Holiday gatherings and I found a few to share with you today. I haven't bought anything new since I have plenty in my closet already, but these plaid things really caught my eye! So cute for Christmas pictures and parties, even a small family gathering is fun when everyone dresses festive.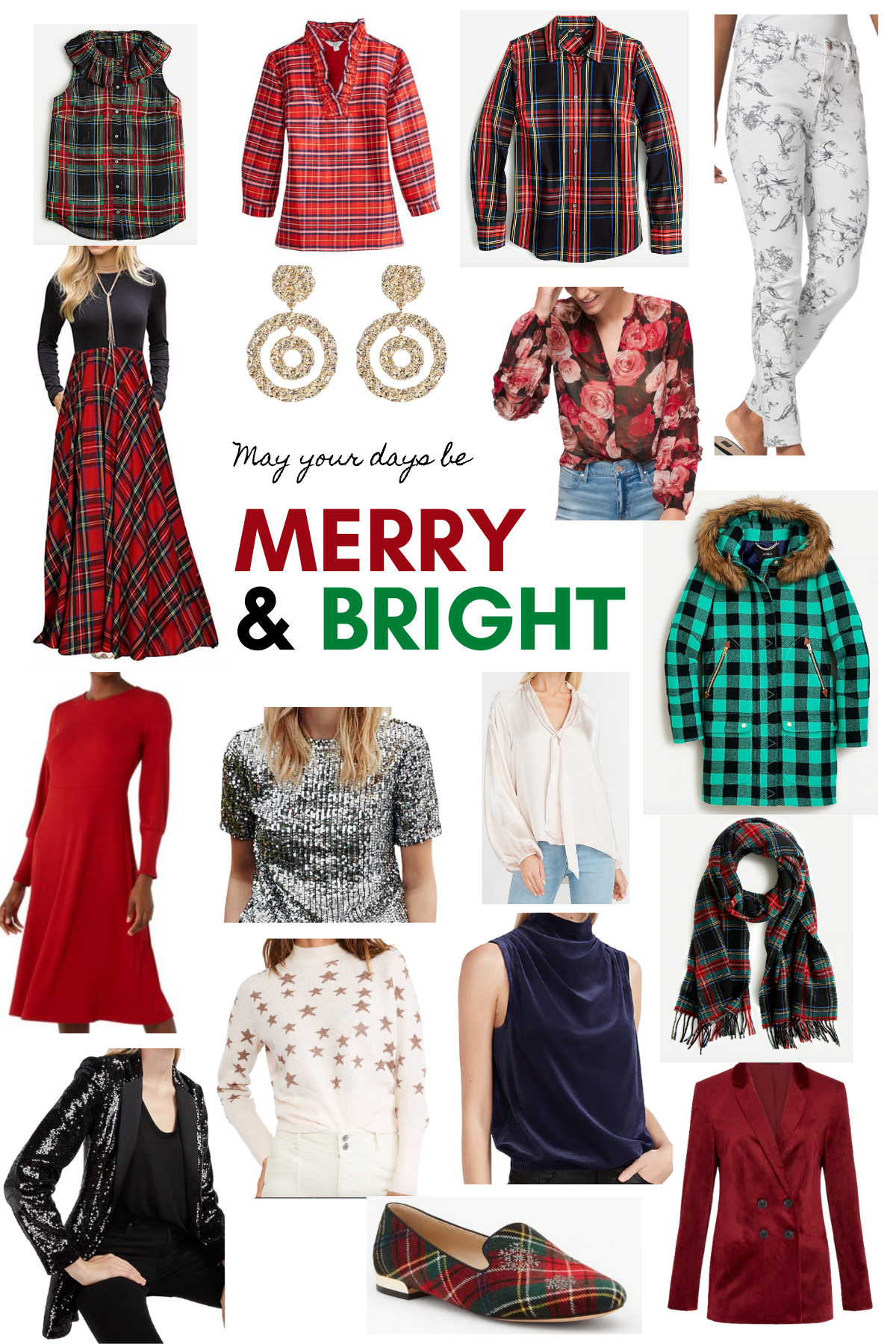 Those black and white jeans would be super cute with a simple black velvet top or that sparkly black jacket and flats. And how cute are those plaid shoes, they would be fun for the Holiday season. That long plaid dress with black top is from Walmart and I think it's so cute.
Everything is linked below (affiliate links). Are you going to any parties or laying low this year? It's been such a crazy year, but let's slow down and celebrate this beautiful season.
Don't Miss a Post, join my list!