Today I'm sharing a bunch of sales happening. It's Amazon Prime Day (last day) as well as a lot of other retailers are having huge sales this week (sort of pre-Black Friday), so I'm adding more than usual to this post, including home decor and lots of other things.
Did you know that Walmart has really stepped up it's women's fashion game? Things are really looking different online at Walmart and their choice of fashion items for women. I saw this line scroll through when I was on my phone and checked out this new clothing line at Walmart, Free Assembly, and thought it was worth sharing. The prices are great and the reviews are too. All the shoes on this board are from TJ Maxx, see below.
Affiliate links used below, which means I earn a small commission if you buy through my links. Thank you for supporting me and my blog!
Walmart & TJ Maxx
The green and yellow jackets above are the same jacket from Walmart, linked below in the widget.
The shoes and purse pictured are all from TJ Maxx and for some reason they won't save as pictures  in the widget, but here are the links, just click through until you find the right one. It's going to say Image Not Available, but if you click the link you'll see the actual listing at TJ Maxx. Let me know if you can't find something you're interested in. See below (affiliate links):
Also from Walmart, this set of French Corningware is on sale for a bit off. Do y'all have this set? I do and still use mine!

One more item to share with you today is this flat iron by Babyliss, on sale at Walmart. This is the same flat iron my stylist uses and it really does a great job on my coarse curly hair. On sale now the Babyliss Pro for $99, which my stylist says is a good price. I just bought it!
Soma Sale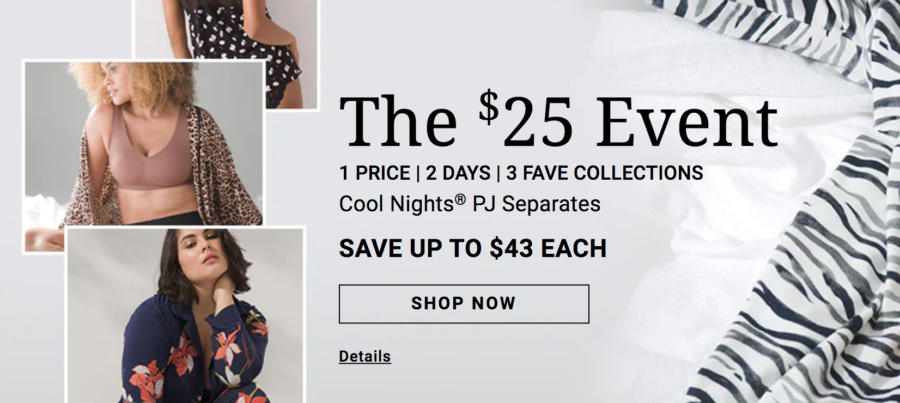 Soma sale: $25 Cool Nights separates and 5/$25.00 Embraceable and Enbliss panties from 10/13-10/14. Great time to stock up at Soma! Please use my Soma link to shop (affilaite link)
Grace & Heart
There's always beautiful new jewelry coming out from Grace & Heart, so I'll be sharing those with you along the way. You can always find this beautiful sterling silver jewelry with a lifetime guarantee under my Grace & Heart page. Let me know if you need any help with product information or any questions at all. This jewelry is stunning and I love wearing mine! Think Christmas gifts, every woman would love this jewelry.
Victoria Emerson Party Box
Victoria Emerson has a couple of party boxes on sale now, one at $99 and one at $70. For $99 you get 10 of their signature bracelets, great deal to think ahead for Christmas gifts.
Amazon Prime Day! Last Day
it's Prime Day on Amazon, yesterday and today is the last day. I have shared this before, but I have a Southern Hospitality Amazon store with lots of good things saved over there, so stop by and check it out. My favorite fashion items are here and there are several categories I've put together.
Here's a link to the Amazon Prime Amazon Basics page! From what I hear, this is a really good sale for Prime members and today is the last day to get in on it!
Old Navy
Old Navy (my affiliate link) has a great sale with 50% off everything, today is the last day. Free Shipping with code FREESHIP. Always great to shop Old Navy when they have a huge sale like this.
Target Deal Days
Target also has some great sales going on, in store and online. These caught my eye.
This patio egg chair which I've seen several people use is on sale for 1/2 price at $250, regularly $500. That's a great deal and today is the last day for it.
Kitchen Aid mixer on sale for $249 (reg. $429).
There are literally 100's of sale items at Target and today is the last day! I wanted to share a couple of really good ones.
Hope you enjoyed this post with a compilation of sales.
Don't Miss a Post, join my list!