Hi friends! The month of January is finally over and we are heading into February with a bang! I do have some fun news to share with you all today that i just finalized last week. I mentioned that Mark and I are going to travel more this year and beyond and I just booked our first excursion. It's a doozy and I'm SO excited!
We are heading on a 16 day cruise with Norwegian Cruise Lines (not sponsored) to Hawaii and Alaska! I know! It's so exciting and I'm beside myself with happiness that we are jumping in with both feet back into travel. We will be going in late April and It's going to be so exciting to look forward to. Of course, I'll be sharing the whole trip with you all when we return, but I couldn't wait to share the news! I don't think I ever mentioned this to you all, but Mark's oldest daughter, Lyndsey and her family (with 4 kids) moved to Hawaii (Hilo) a year and a half ago, so we will be seeing them when we stop in Hawaii, which will be fun. She's really excited we are coming on a cruise too.
Today I've got some fun things to share from Talbot's and J Crew, so enjoy these winter basics that would be a great addition to any wardrobe.
You can find all these items below in the shopping widget, so just click through for all of them (affiliate links). I ordered those leopard sport shoes from Rockport and just got them in. They are so comfy and I'll definitely be taking them on our cruise. They are on sale too with a few sizes left, so check them out if interested.
I also have a few things to share with you that are home related. When I find things that work well for me, I want to share them with you in case they help you too.
If you haven't tried one of these automatic soap dispensers for your kitchen, they are really neat. This Secura brand works well and it delivers foamy soap at the swipe of your hand under the nozzle. We have an auto touch faucet which has spoiled us forever and this is just an extra bonus to have soap readily available with just a hand motion. It charges with an included USB charger for hours of use. You fill it up with a mixture of dish soap and water.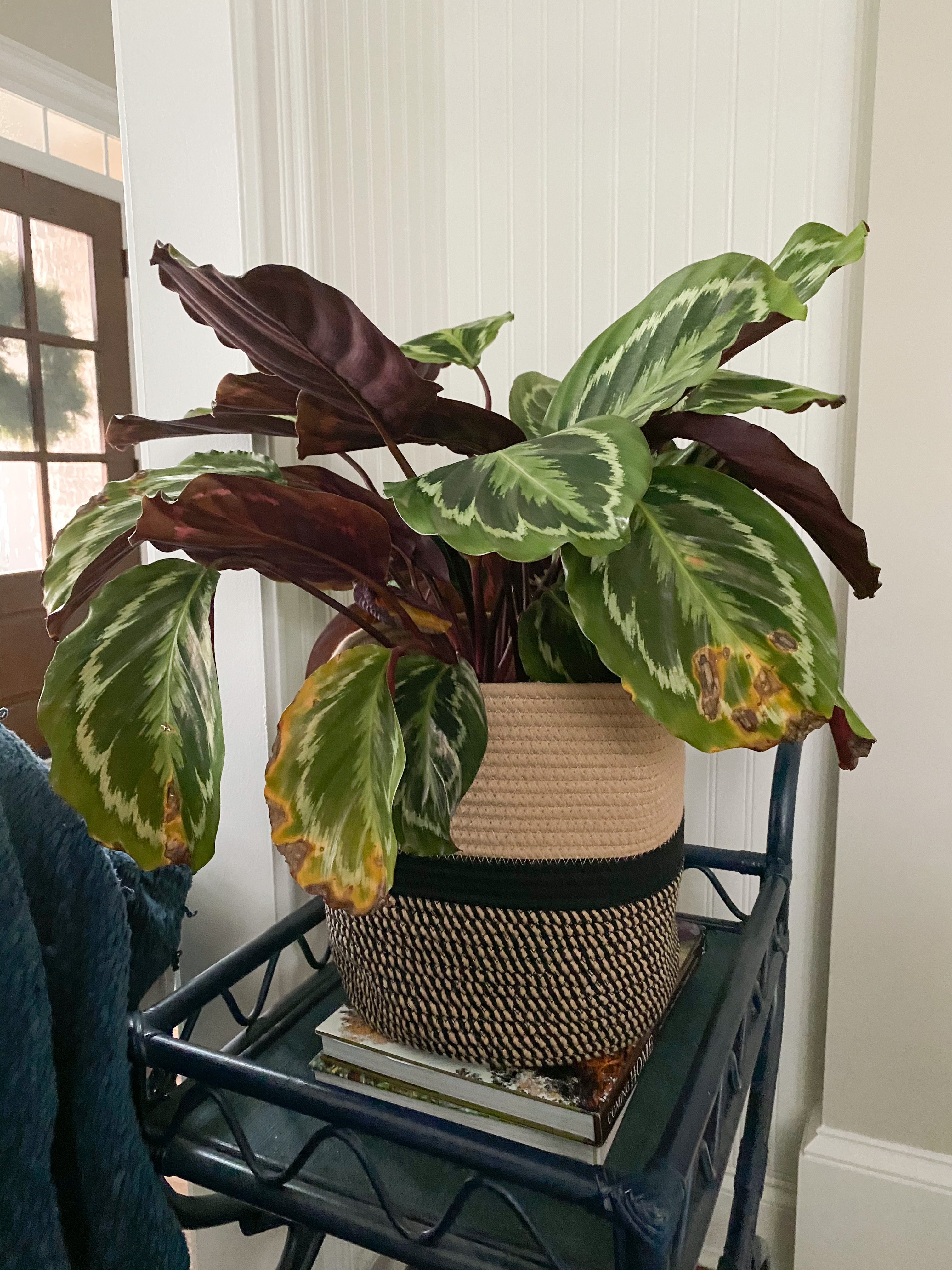 I bought 4 new houseplants in January from Kroger and needed one more planter to put one in so I bought this cotton rope planter which comes flat in a package and you have to shape it to get the creases out. I like the texture of it. Mine is still a little lopsided but I can probably force them out eventually. I added a clear water tray underneath my planter to catch the water. Some of the leaves are turning yellow so I hope it settles down and thrives in my house. It's a type of philodendron.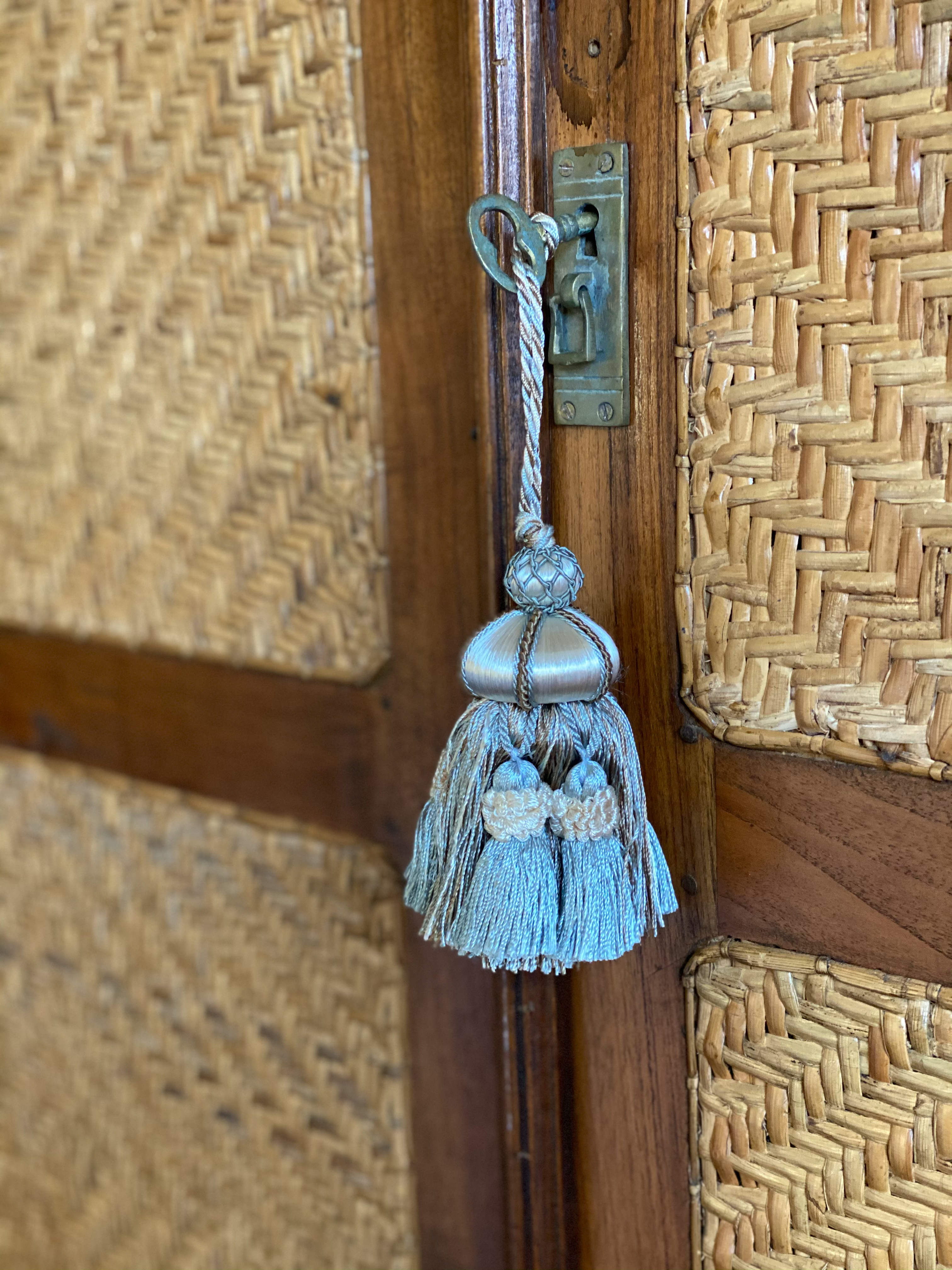 If you're looking for tassels, I found these pretty tassels on Amazon too and this one looks really cute on the office armoire. This is the light blue/beige one. They are hefty at almost 4″ long and come in several colors of gold/red/green. I have several antiques with keys around the house and these make a nice accent. The price is right too!
I've been using dryer balls instead of fabric softener sheets for several years now and needed to replace some of mine, so got these wool dryer balls from New Zealand wool. Good price too! I toss in 3 or 4 in the dryer to help soften clothes without adding sheets or fabric softener and they do the trick. Do you use these too?
That's it for today, thanks for stopping by this week!
Don't Miss a Post, join my list!