Hey friends and welcome to another Fashion over 50! I've had a few new things to share with you all lately and today's dress is another new one. This one was sent to me from eShakti, an online women's clothing shop. Have you heard of it? I had heard of it for several years now, but have not worked with them before so when they offered to send me something to try out from their shop, I thought why not give it a try.
I looked through their online shop and came up with this pretty dress in a striped green/teal fabric that I thought might look good on me. I loved that I could choose sleeve length and neckline on the dress and get the look I wanted. That's the fun part about eShakti, you can choose a lot of details to change on their clothing to suit YOU.
Here's my affiliate link if you're interested in shopping with them and a link for $25 off your first order. I'm really impressed with their clothing and they are reasonably priced too!
Get $25 OFF your first order! Shop www.eShakti.com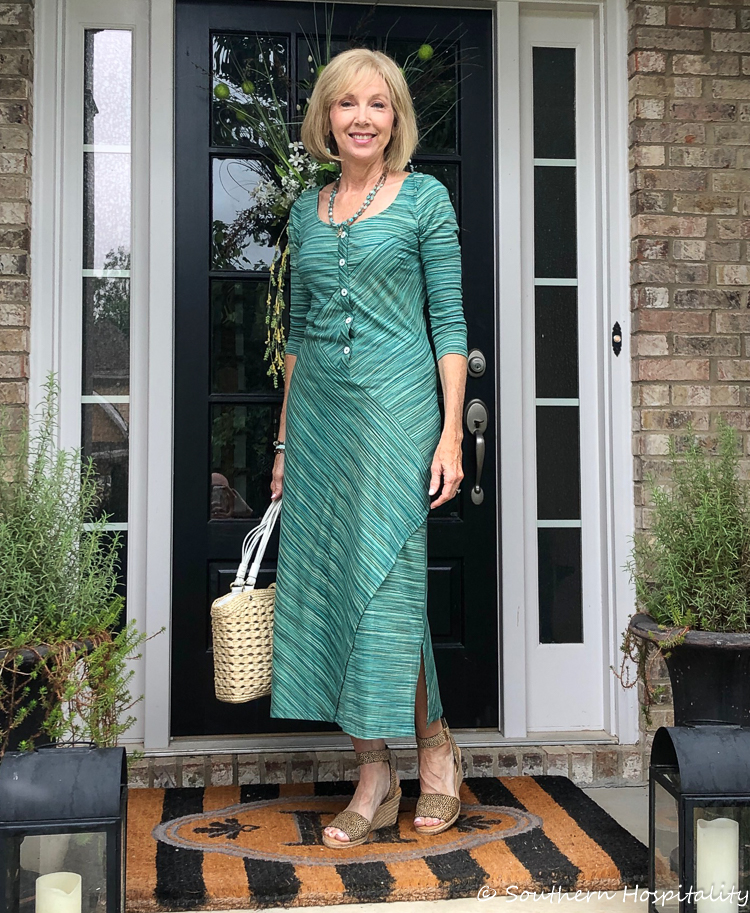 This cotton knit midi dress is a faux wrap style and with the subtle stripe it's a flattering look. The buttons really do button and I pushed the sleeves up for a 3/4 look. This dress is unfortunately sold out for now, but maybe they will bring it back. It was listed at less than $60 if I remember right.
It has darts and is made to figure hug for a flattering look without being too snug. The dress is well made and really cute too.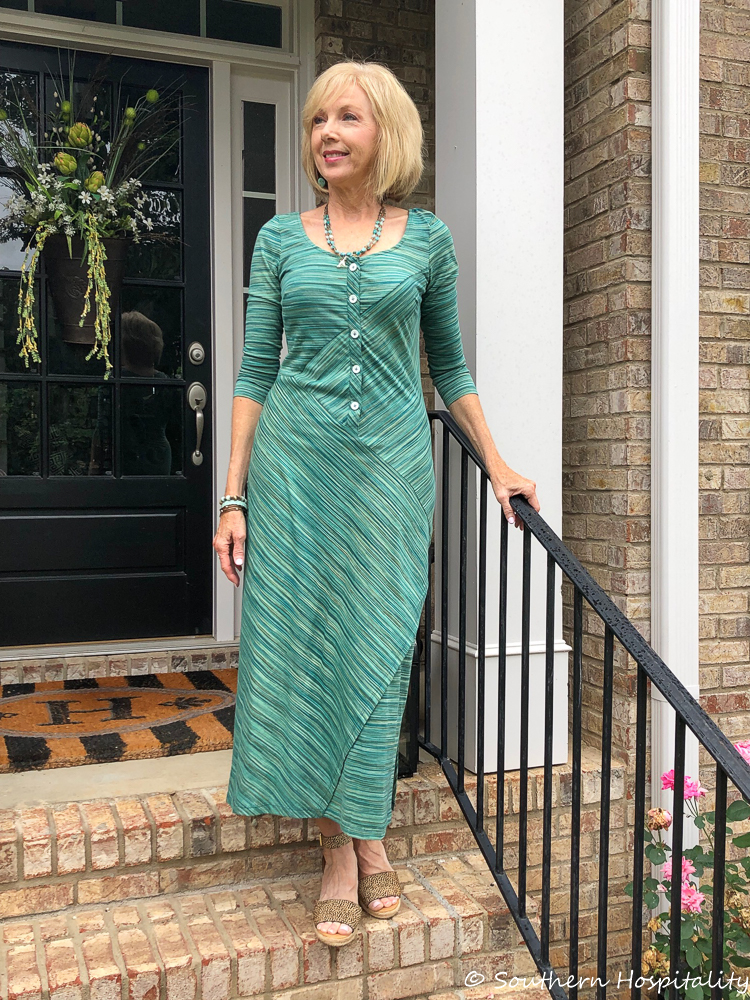 The rounded neck I thought might bug me, but it was just fine once I got it on. It even has those little snaps that hold your bra strap in place, which I really like to keep straps hidden and in place. It's such a pretty teal green color too!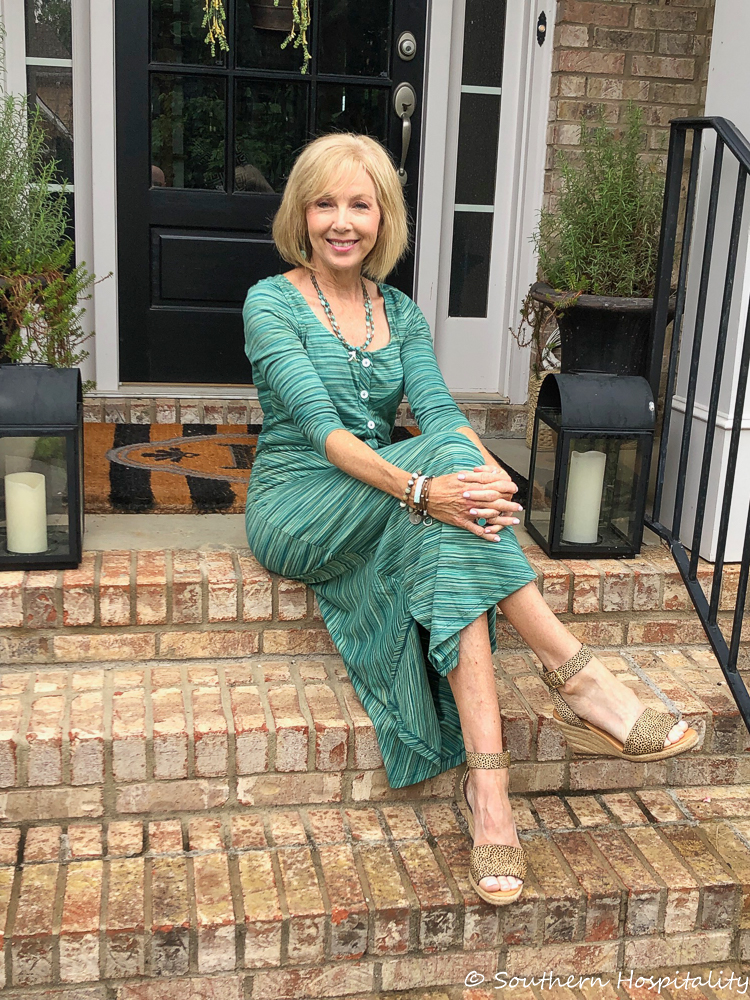 I paired the dress with my new fave espadrille shoes and they look great with the fabric. The fabric actually has little flecks of gold in there.
I added some of my fave turquoise jewelry that I've had for a few years and felt very nice in this dressed. Mark really liked it too!
So, check out eShakti if you have a special occasion or just need a new dress. They have SO many dresses on their online site to choose from and I am very impressed with this one. I'd love to try another one and they have many dresses that would be appropriate for a mother of the bride or wedding attire. They've really expanded their clothing line over the years.
Get $25 OFF your first order! Shop www.eShakti.com
I received the dress at no charge from eShakti, but all opinions are my own!
Don't Miss a Post, join my list!