Happy Wednesday and welcome to another fashion over 50. I don't have a lot of new stuff to share these days, so you'll have to enjoy some repeats. Since I'm not a real fashion blogger buying new clothes all the time, I have to rely on my closet to provide alternative clothing options, so it's fun to see what all I can put together by shopping my own closet. After all, that's what we all have to do, right?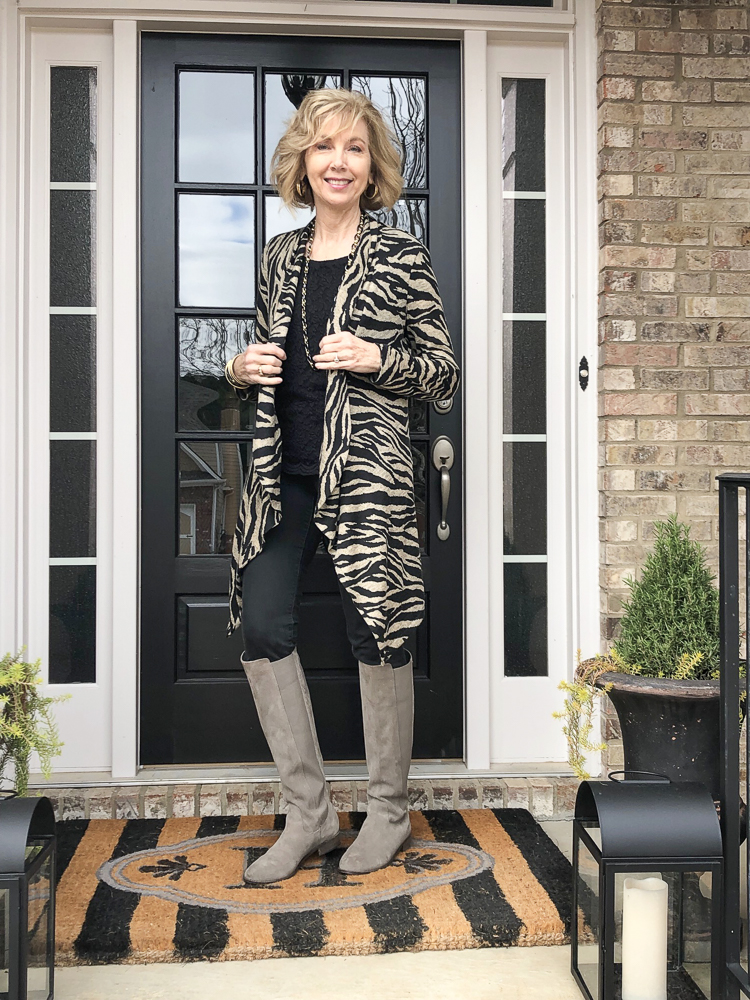 You've seen this cardigan before, found on the thredUp site and it's a cute piece, layered with black Calvin Klein legging pants, a lace top, and taupe suede boots.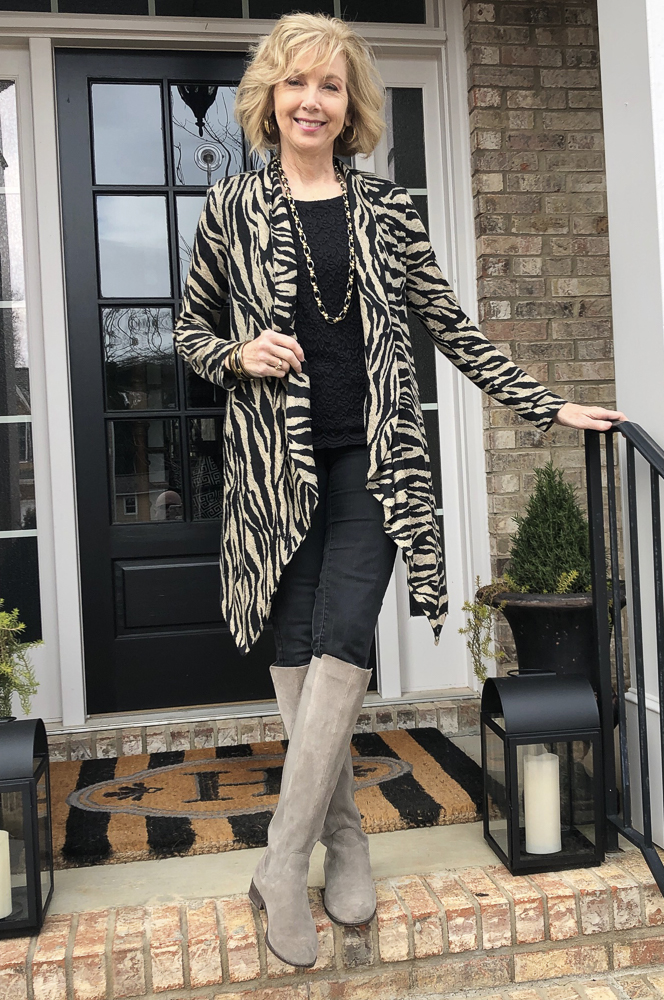 I seem to wear a lot of black and neutrals during the winter months and it works out well for mixing things up. The lace top is from Chadwick's a couple of years ago and the boots I've had for several years too.
Just another way to wear these pieces in different ways.
I added gold and black jewelry for some sparkle and I'm sporting my curly hair today. It's still a challenge to get my hair looking the way I want it and going curly, but some weeks I do go more natural with it. I bought a curling wand to help tame the frizz, but it's not foolproof and it doesn't stay set after sleeping on it. It's wild the next morning.
And that's it for this week. Sometimes the only day I get dressed up decently is on Sunday's for church and this was my church outfit from last week.
Cardigans and skinny pants and boots are a good combination for me and I hope you got some inspiration from these pieces.
Here are a few pieces similar to what I'm wearing (affiliate links):

Don't Miss a Post, join my list!