Hey friends! I'm heading to New Orleans tomorrow with my sister for a long weekend, but wanted to share this outfit before I go. This time of year the weather is up and down, back and forth between cool and warm, so layering is what I'm all about for Spring months.
I love the feel of a cozy lightweight cardigan over a t-shirt, just perfect for a slightly chilly day or one that starts out chilly and warms up later.
This is a casual outfit I wore out shopping one day and it was so comfortable. I just got these shoes at the end of last season and they might be a favorite of mine now.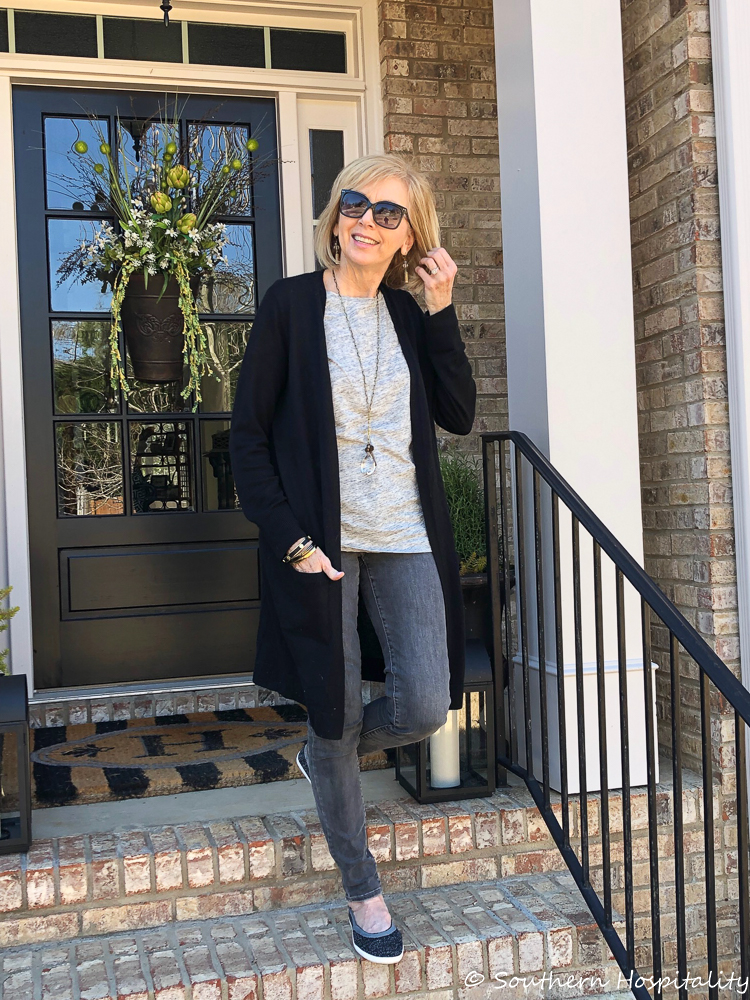 The cardigan, jeans and top I've shared before, but they are worth sharing again. Plus I haven't paired them all up like this before.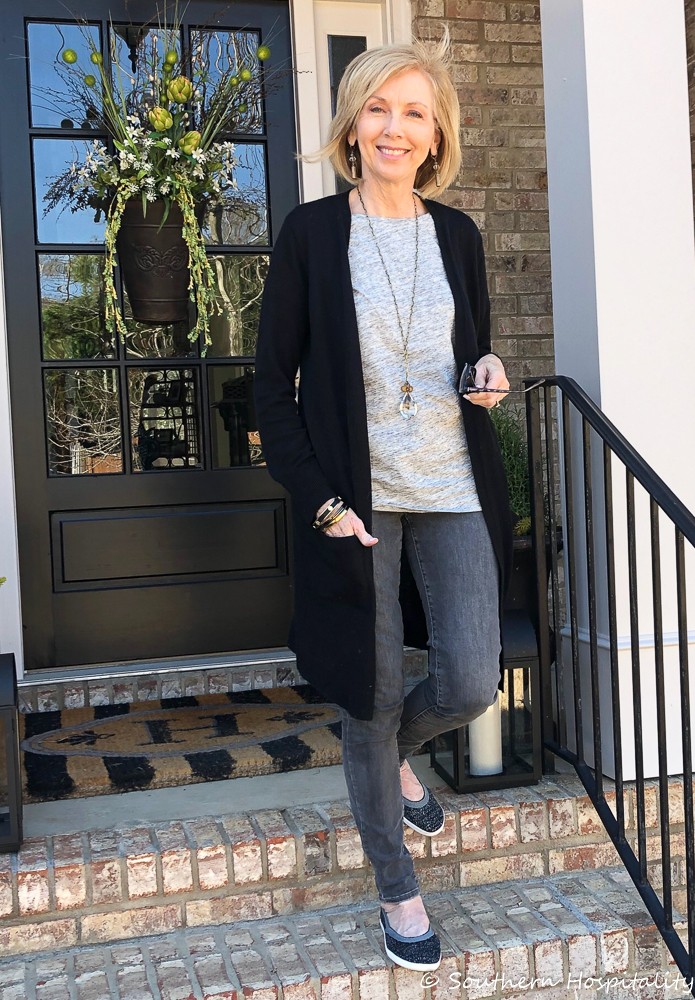 The jeans and t-shirt are both Old Navy and the cardigan is from Nordstrom last year. I have really enjoyed these charcoal jeans from Old Navy, but they don't seem to have this exact color anymore.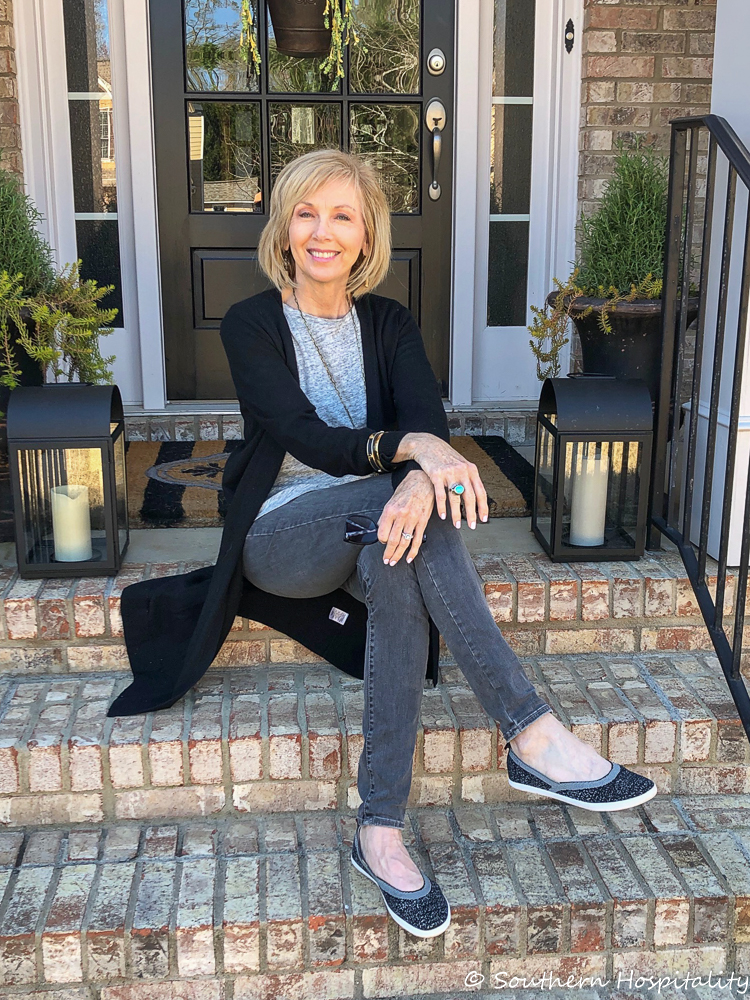 These shoes are a comfy gel sole type casual slip on sneaker by Blowfish and the upper part is fabric. They are surprisingly comfortable and feel like slippers. The black and white print will be perfect for so many things I have.
I bought the shoes last year as DSW and they still have them, called Koz Flat. I've linked these shoes below.
I added some simple gold jewelry and that was my day out shopping outfit.
Here are the cardigan, top and shoes I have on. The jeans from Old Navy are similar to these but lighter (affiliate links). That cardigan seems to be sold out.

Here are a few things I've just ordered and received and I like all of them! I'll be sharing these in future fashion posts, but thought I'd go ahead and share. These are the sneakers I got, it wouldn't save the right picture, but the link takes you to these Sperry sneakers. My old Converse Chucks I ruined with some bluing liquid, so I got these as a replacement. I love the gel soles they have although they will be hard to keep clean too!

Don't Miss a Post, join my list!