I'm still in casual mode these days and wearing sneakers has been my go to many days when I go out. I haven't been out that much, but recently visited a friend of mine in town and wanted to look put together but casual and summery. It was starting to heat up but this outfit was still cool and casual.
I have several dresses/tunics like this in my closet that are above the knee, so really shorter than I feel comfortable in for a dress in the summer. I really don't like above the knee anymore, so I will wear these dresses/tunics open with a t-shirt underneath for a casual feel. And these dress up an outfit and elevate it a bit more than just a top and pants would do.
I shared this top back in December of 2018, but I'm wearing it a different way this time, open for a jacket feel.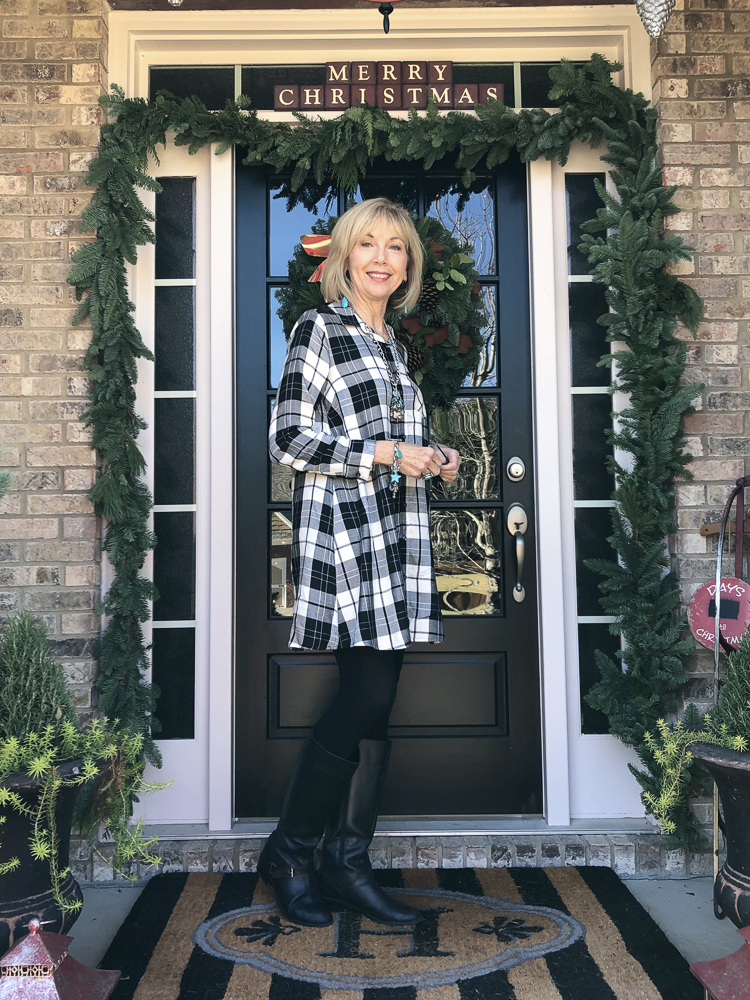 I loved it worn like this with tights and boots too, but it's nice to be able to wear it all year long. Unfortunately this particular dress is from Old Navy and no longer available. But stay tuned, I found some other contenders for a shirt jacket.
Black jeggings from Amazon, white T from J Crew and the black and white shirt dress/jacket from Old Navy, along with those cute leopard sneakers I'm loving.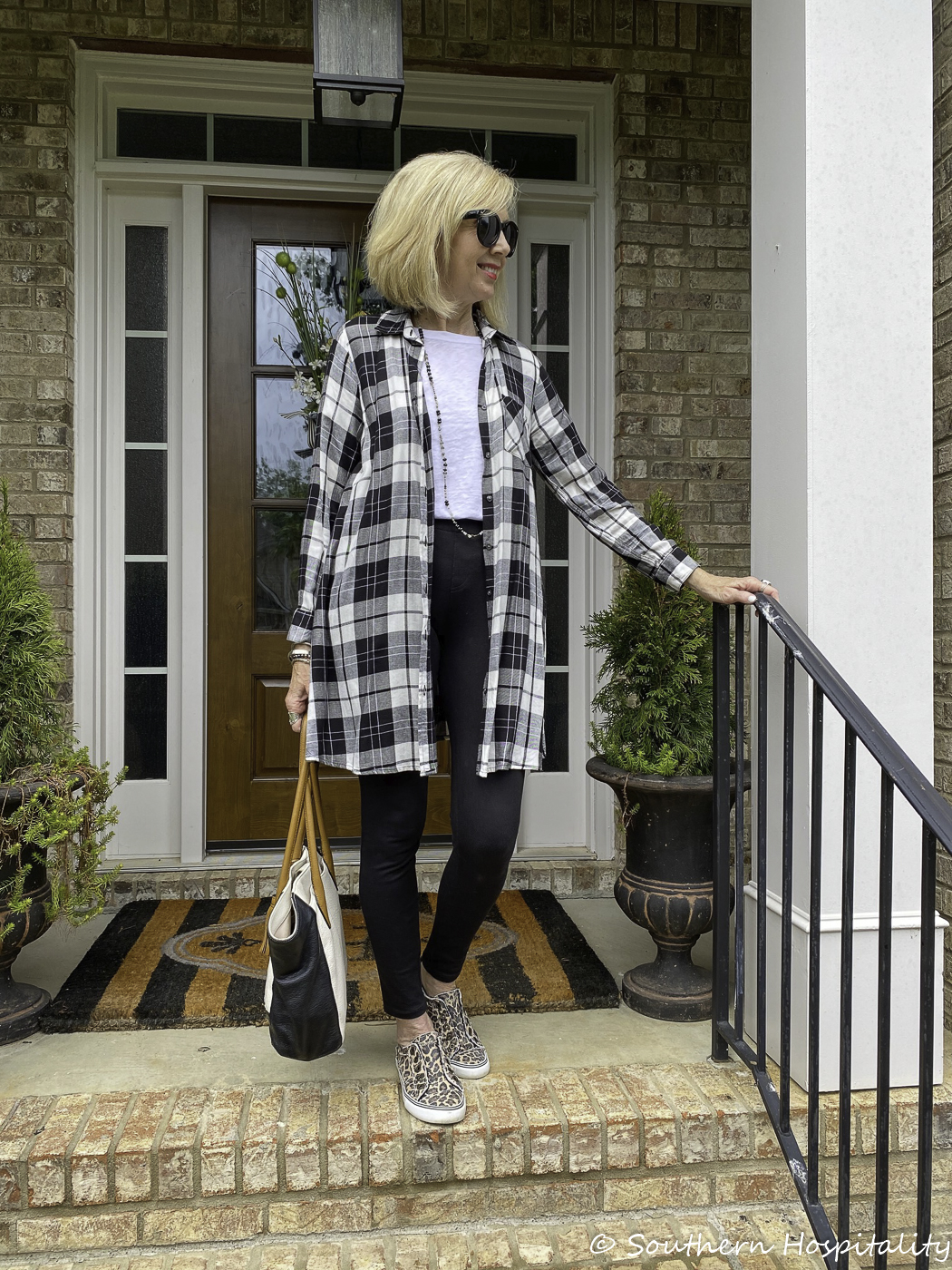 It was just the right casual look for my day out.
Here are a few tunic/dresses I found that would work great with leggings and casual tops as a shirt dress worn open (affiliate links):

Here are the leggings from Amazon. I really do like these, they are thick and feel more like pants (affiliate link):
Don't Miss a Post, join my list!