Hi friends, today I've got some really fun things to share with you and it's a BIG Chico's sale, their semi-annual sale. Lots of good deals and you'll find some really good looking pieces for summer if you're looking for a few things to add to your wardrobe. Chico's is consistently good quality and stylish fashion, so you can't go wrong with their clothing.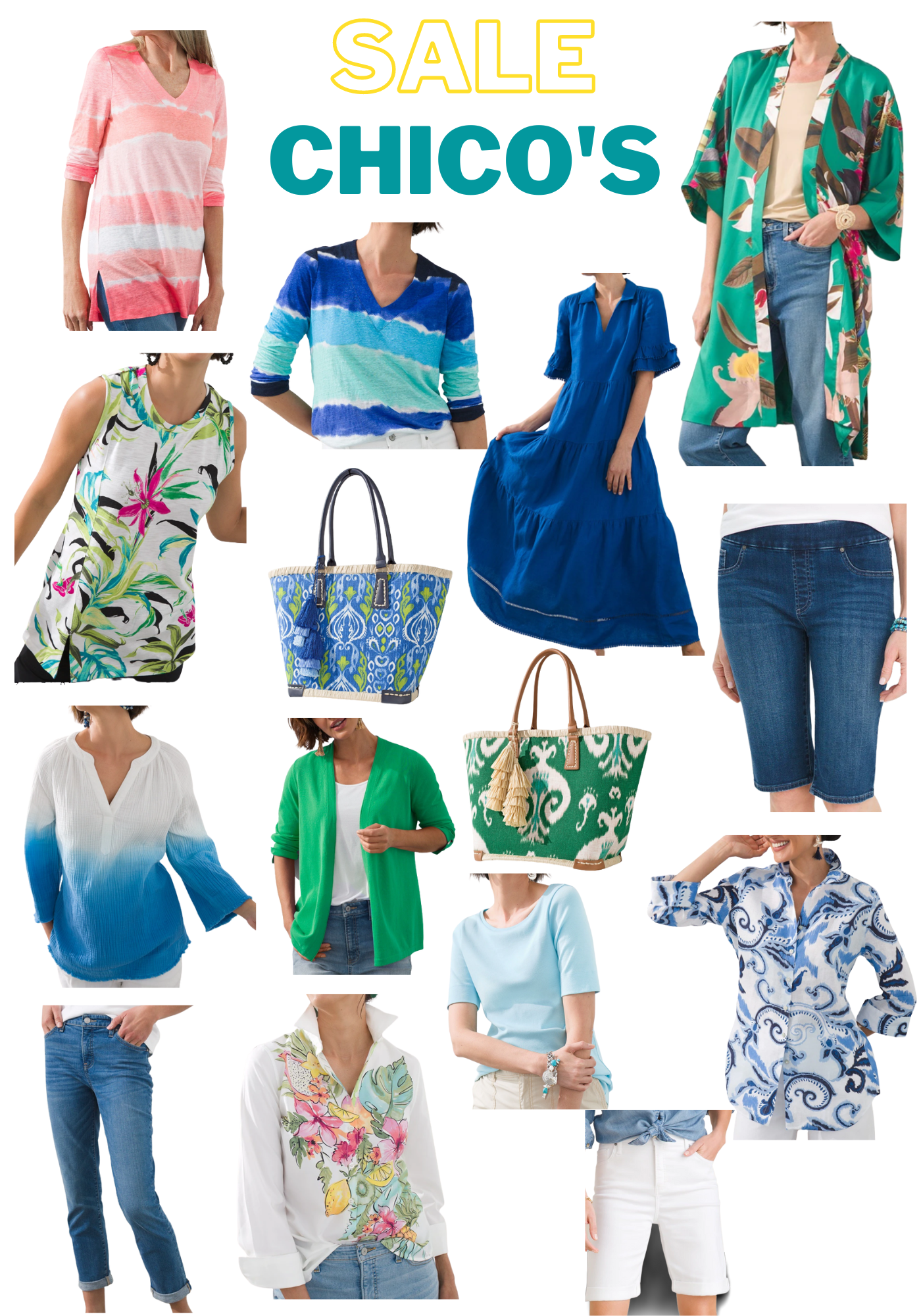 There are so many great pieces on this sale, so check it out while sizes are available Chico's clothing is very well made and I have many pieces in my wardrobe. These summer casuals are pretty with lots of color for my color-loving folks (like me!) (affiliate links used):

Don't Miss a Post, join my list!