This post is sponsored by Chico's. All opinions are my own.
Good morning and welcome to another Fashion over 50! I was so excited when Chico's asked me to style some of their new clothing in their Chico's Mix and Match line, a summer collection of items that you can easily mix and match for vacations and weekend get aways. These items are meant to go together and there are many tops and bottoms included in the collection. I chose a few to style, along with some jewelry so I'm excited to share those with you. Our little downtown Acworth has some great spots for photoshoots.
This olive maxi skirt has the softest feel, very comfortable along with the grommet detail top.
I had fun adding my hat for a breezy summer look.
I could easily take this skirt even more casual and cool with flat sandals and a sleeveless top. This 3/4 length top is great indoors with air conditioning, which tends to freeze me out.
I love this whole look for a summer beach get away.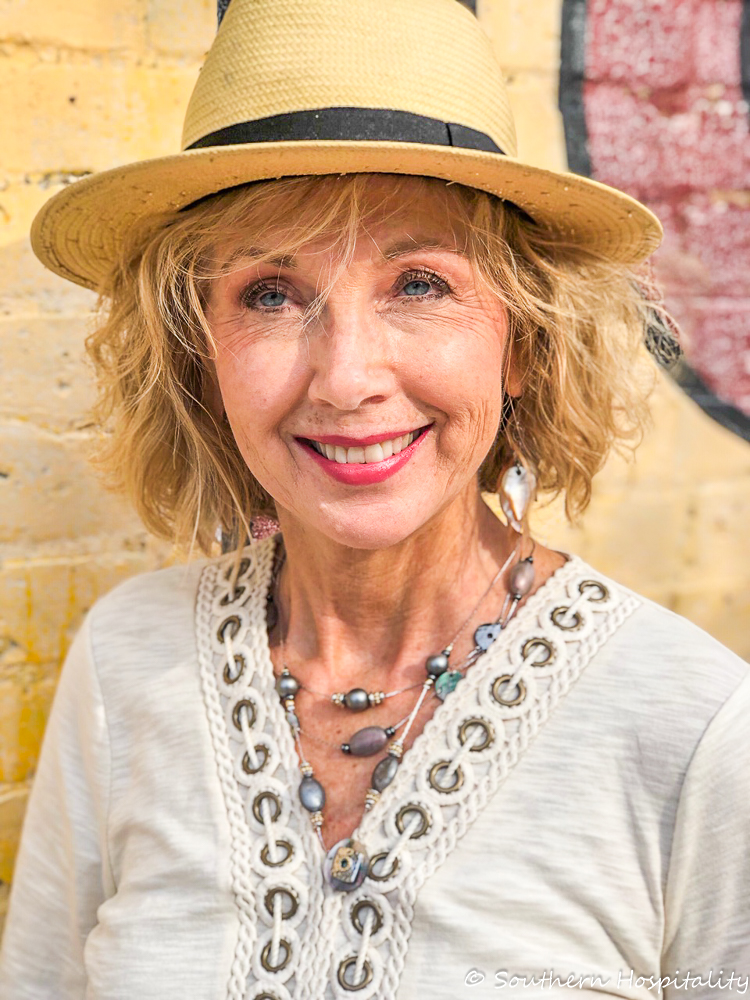 Closeup of the necklace which has mother of pearl detail. I had earrings and bracelet that coordinated well with this necklace.
These Mix and Match pieces will be very versatile with many things I already own as well. Wedge neutral shoes add a fresh summer vibe. The skirt has pockets and slits on the side.
The next outfit I got is all white. I don't normally wear all white but these pieces are very summery together and would be great for a photoshoot on the beach.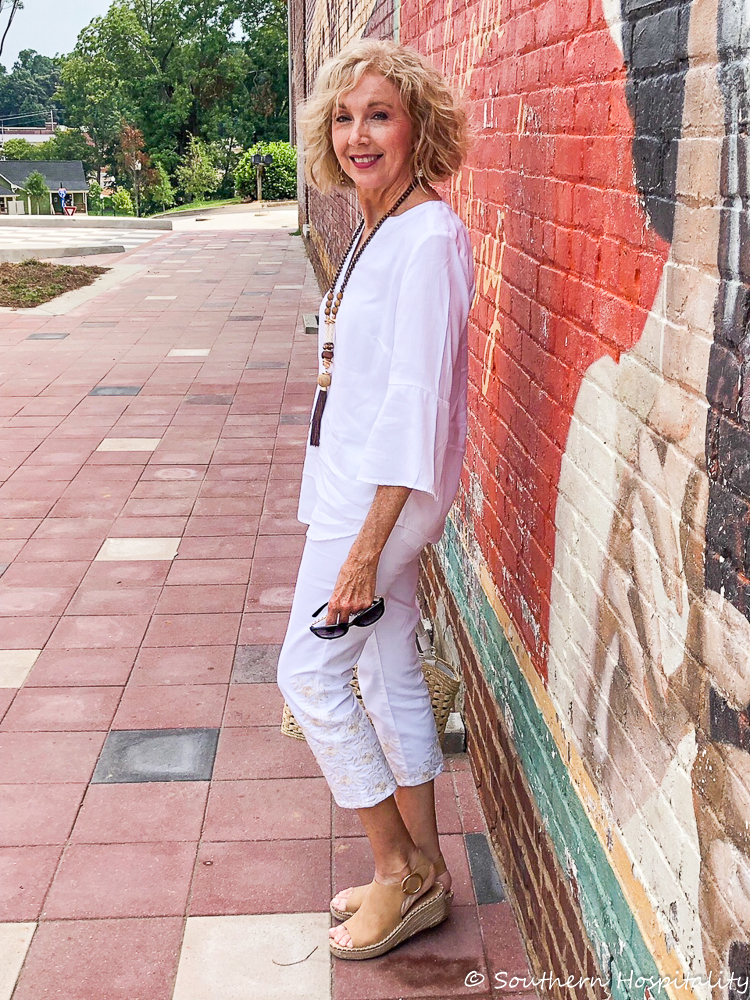 White and khaki are a great combo for summer and these slim crop jeans have a pretty embroidery detail on the bottom hem.
This white bell sleeve top will look great with blue jeans or shorts too for a casual summer look.
I love these neutral jewelry pieces from Chicos that add just the right touch to this neutral white outfit. The tassel necklace is lovely.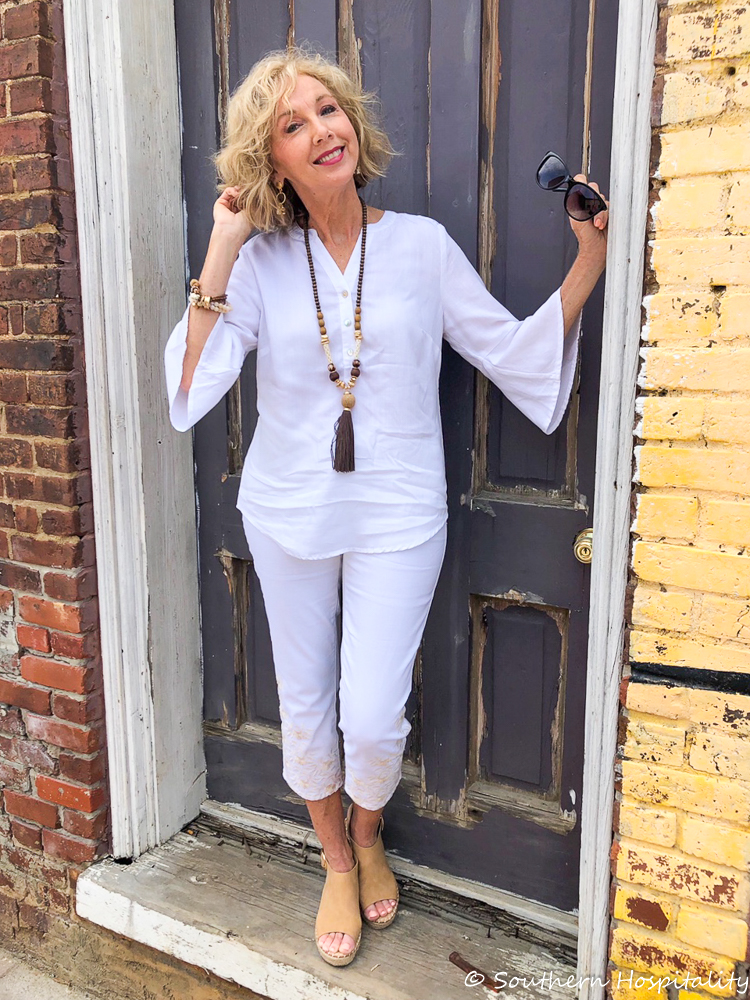 White and neutral is always good for mixing it up in the summer months and I'll enjoy these pieces with other things too.
With my neutral wedge shoes and straw purse, I'm ready for a beach get away. In fact, we are going to the beach at St. Simons in September and I can't wait to take some of these pieces with me.
Here's a closer look at the embroider detail on the cropped jeans. These jeans are so soft and comfortable, not heavy at all for summer wearing.
I hope you'll check out the Mix and Match collection from Chico's, there are lots of long wearing pieces for summer fun. I have several pieces Chico's clothing in my closet and they are so well made. They last for a long time so there's a lot of value in their clothing. Chico's also has great sales.
Below is everything I'm wearing (affiliate links provided):

Don't Miss a Post, join my list!