Well, I don't know about you, but this August heat is about to do me in. As in complete melt down, it's so hot! But this time of the summer, I'm way over the heat and ready for Fall. It happens every year so there is no surprise to it at all.
I have to think about what I'm going to wear during this time. It can be so cold in air conditioning, yet so hot outdoors, but dresses are generally cooler for me. I opted for this Chico's dress for church last Sunday and didn't even take a sweater with me and I was fine in the air conditioning.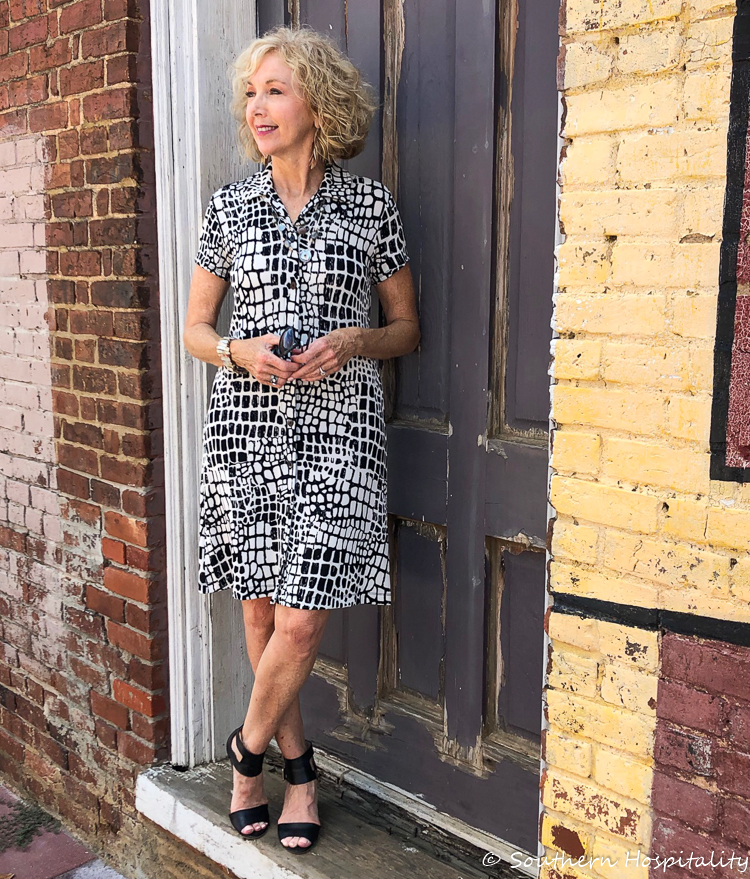 This knee length Chico's dress is not new fashion but from an older season, but I love the black and white print of it. It's that comfortable knit fabric that can roll up and travel anywhere without wrinkles.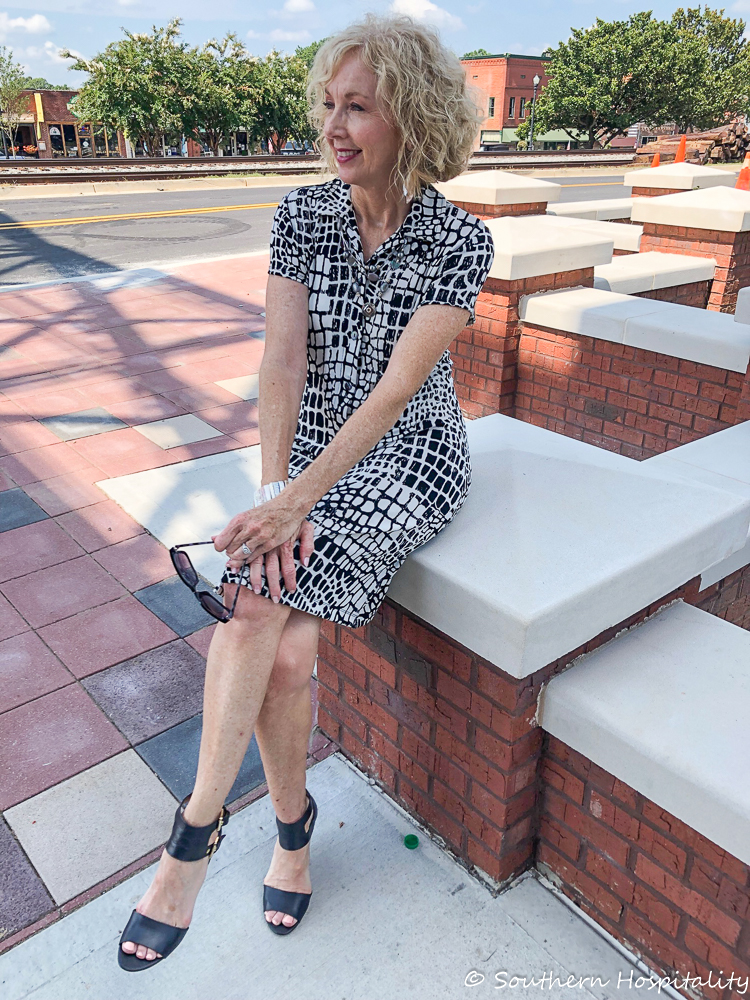 These black wedge shoes are from Sam Edelman and I got them at least 2 summers ago.
I'm wearing shell accessories, this necklace is from Chico's when I worked with them recently and I love how delicate it is.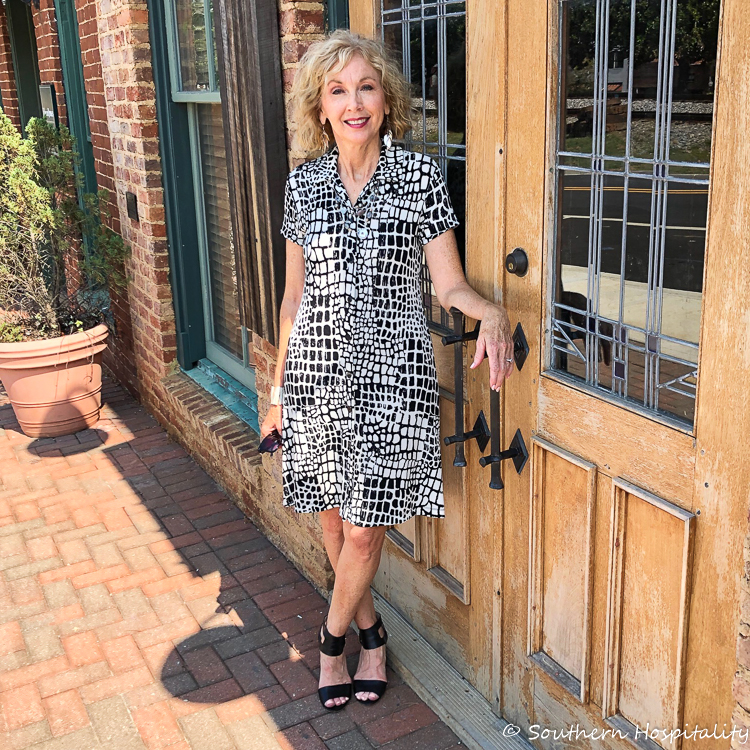 My shell accessories mix well with it.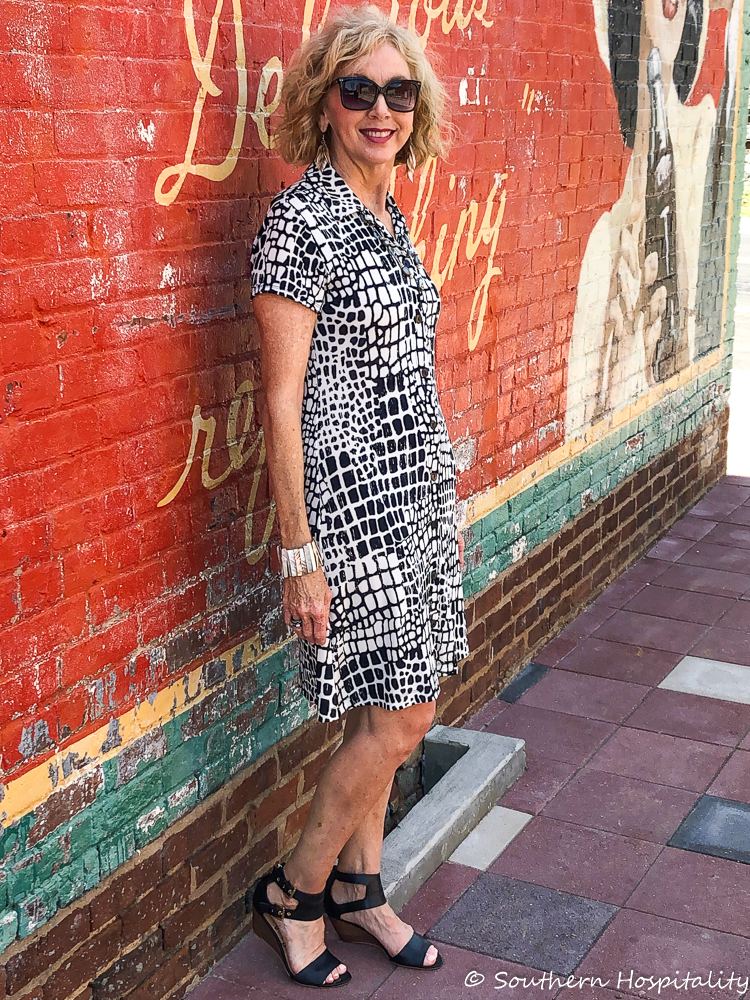 This shell stretch bracelet I've had for a long time and got it in Destin one year.
It's cool and casual and just right for a hot summer day. What are you wearing these days to beat the heat?
Deal Alert! I just saw that Chico's is having a 40% of sale today online on your entire purchase. Use code 99308 to get it. That's a great deal! 
Here are a few dresses and shoes I found below that you might be interested in (affiliate links used):

Don't Miss a Post, join my list!