There are so many clothing options out there and sometimes we just want to be comfortable, don't we? I know I sure do, but I like to look decent too. Today I'm sharing an outfit I would wear if I was flying or traveling somewhere during the Fall months. It is no secret that I love yoga pants and I wear them often to the gym as well as out and about running errands. But I really like to feel a little better than just yoga pants, so this outfit is inspired by workout clothes, but with a little more polish.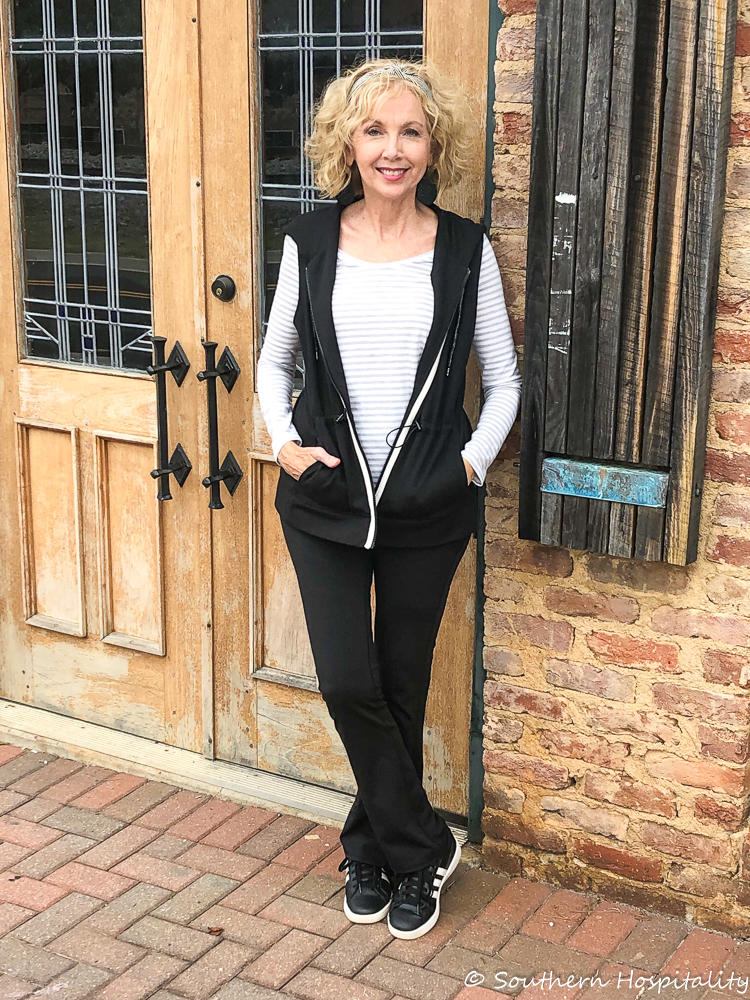 I picked up this Talbots vest at a local consignment shop recently and knew it would be a good layering piece for Fall. The striped gray top underneath is from Loft and the yoga pants are Adrienne Vittadini from TJ Maxx and they are slightly flared, which is my fave. I've bought most of my yoga pants from there and they usually have a good selection at reasonable prices. These are stretchy and thick with lots of lycra.
I've also had good luck finding comfortable fleece type long sleeve tops at Goodwill for wearing to the gym during the colder months. I just can't see spending a lot of money on these items when I can find like new at a consignment store or thriftstore.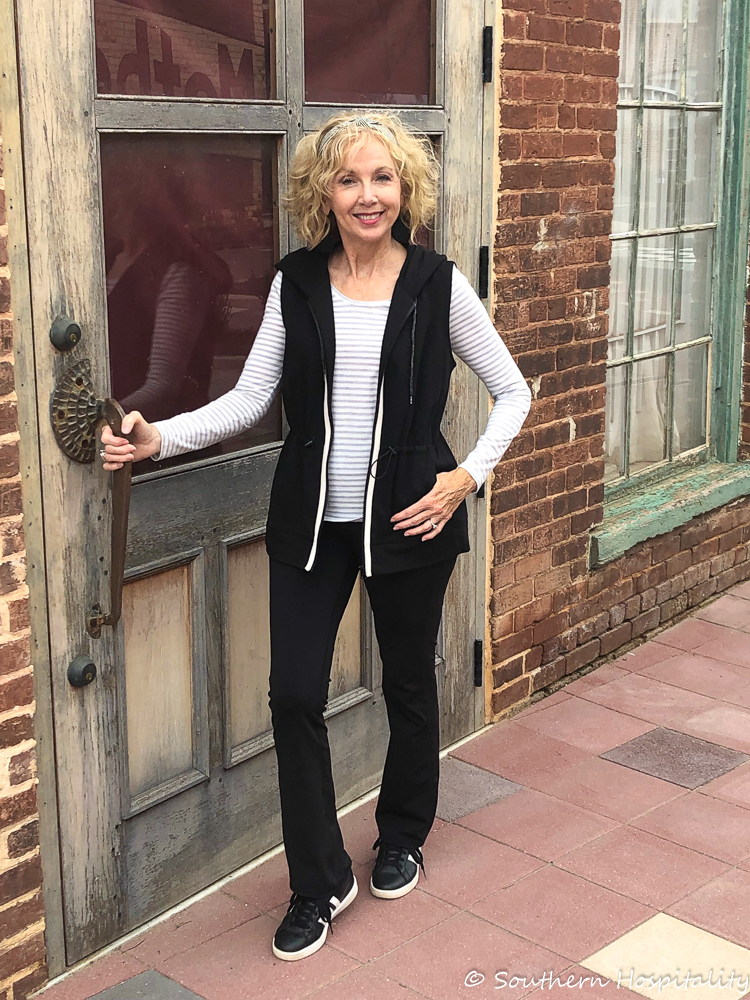 The Adidas shoes I've had for at least 2 years now and they are gel soles and very comfortable. I wear them to the gym and on our bike rides around town.
Did you notice the handband? This is a new to me online shop that I saw on Instagram, Sea Marie Designs (affiliate link) and this is one of the headbands they sent me. With my curly hair, these chunky headbands are a fun addition.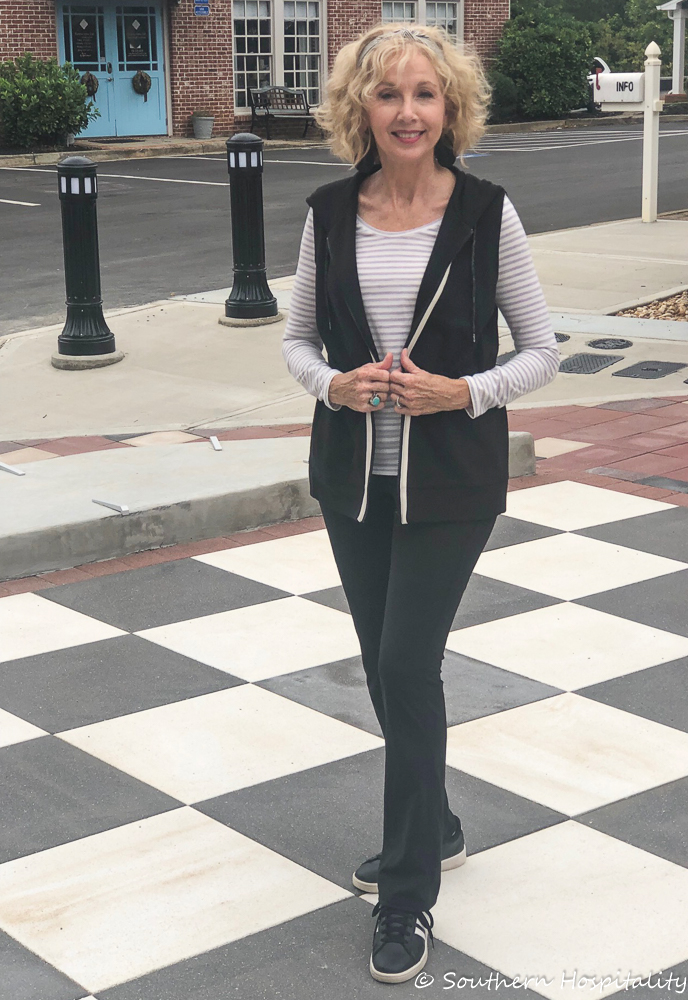 Downtown Acworth was a perfect backdrop for this photoshoot. This outfit is comfortable, casual and one that I wouldn't hesitate to wear out in public.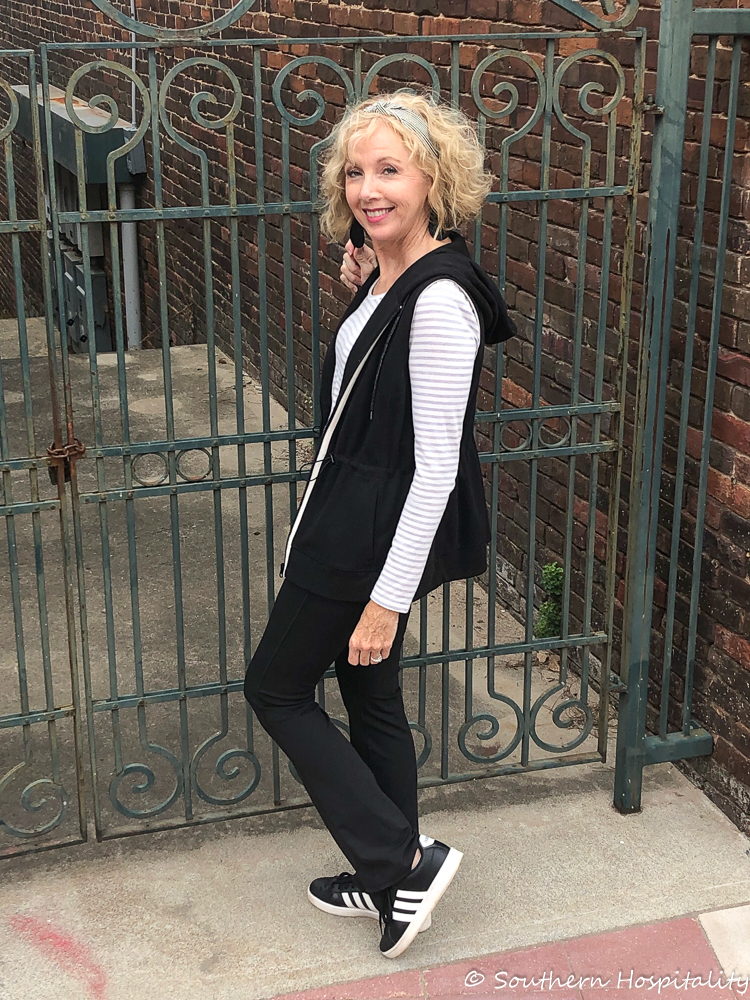 With Fall just around the corner, I can see wearing things like this on a Fall weekend running errands, going to the mountains, or definitely if I'm traveling on a plane. It has a hood too which might come in handy.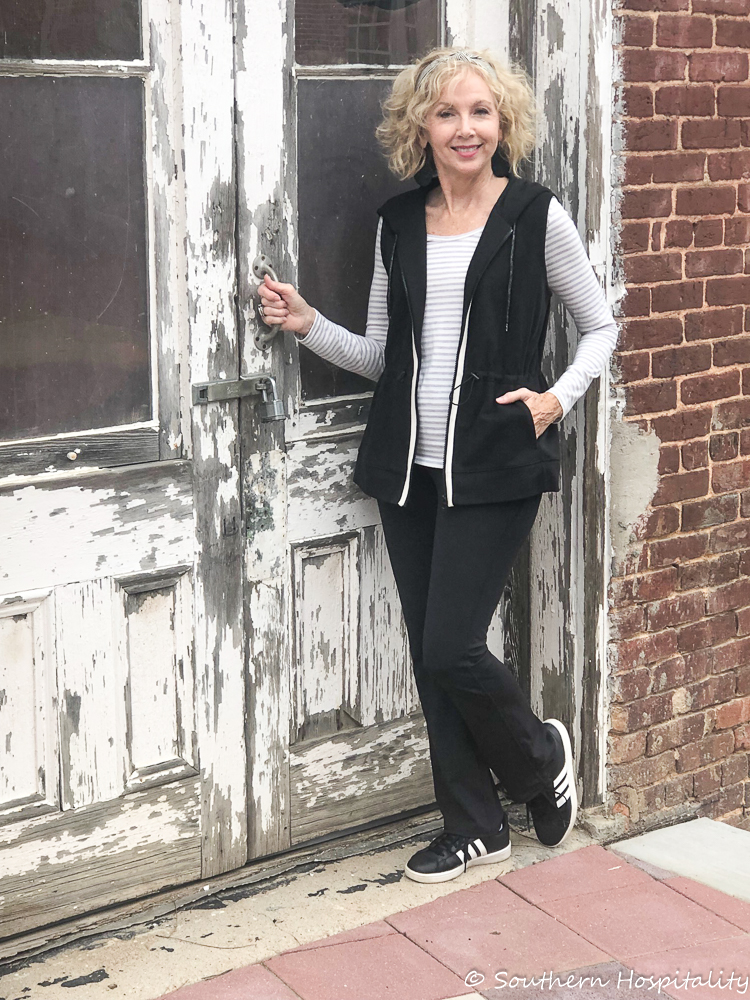 I'd also wear this vest with a solid white shirt or long sleeve top or a black and white top.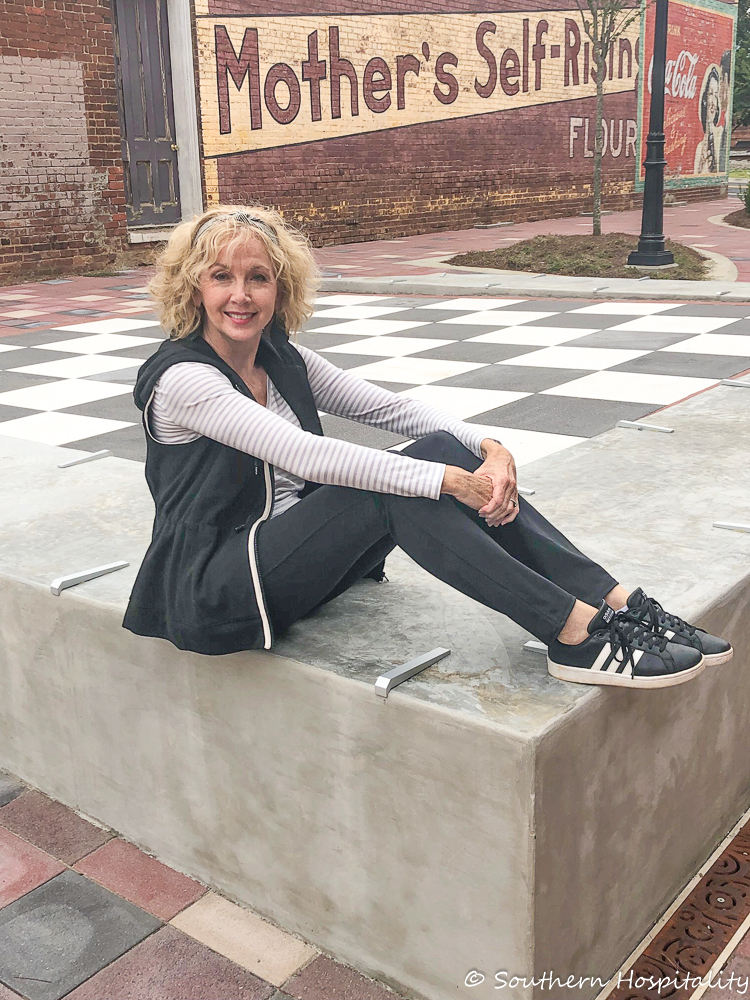 It's a very comfy outfit and I'm glad I found this vest. I've picked up another coral long sleeve athletic jacket too that will also be a nice addition to my workout wardrobe and I will be layering it as well. I don't have any puffer vests, but I'm sure those are nice too. this one is a thick cotton blend.
And that's a peek of how I dress down or get casual and comfortable for a day outing, plane/road trip or Fall errands around town.
Here are a few things that are similar to what I'm wearing, same shoes (affiliate links used):
Don't Miss a Post, join my list!