Staying cool is still the name of the game here in Atlanta at the moment! Since we live near the lake, we're getting afternoon showers about every other day which is good for the plants. Not so good for being outside, but we've managed to have some gatherings this summer on our patio space and that's been fun.
Today's dress is courtesy of a sweet reader of mine. You all are the best readers ever! June sent this dress to me after I posted about my Ross dress finds earlier this spring. She found this one and bought two of them at the same time. Long story, but she ended up sending the 2nd one to me and I'm the happy recipient of a gracious gift! It's a cute dress from Ross in navy and white with embossed roses on the pattern.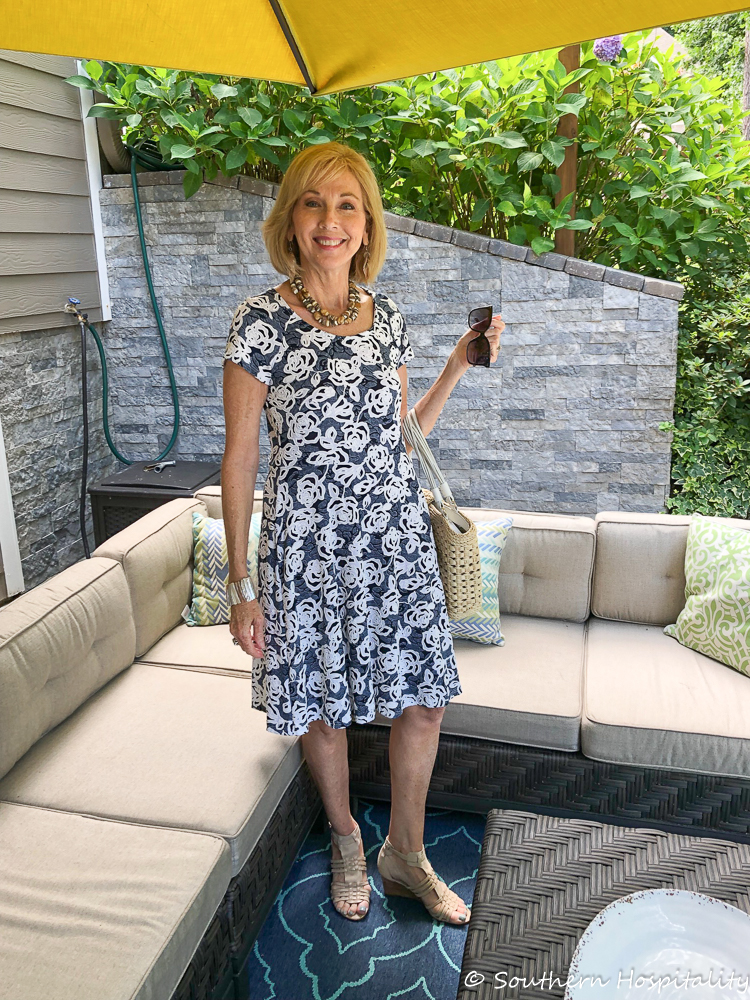 It's just below the knee which works fine for me and it's a knit fabric that should wash and wear very nicely.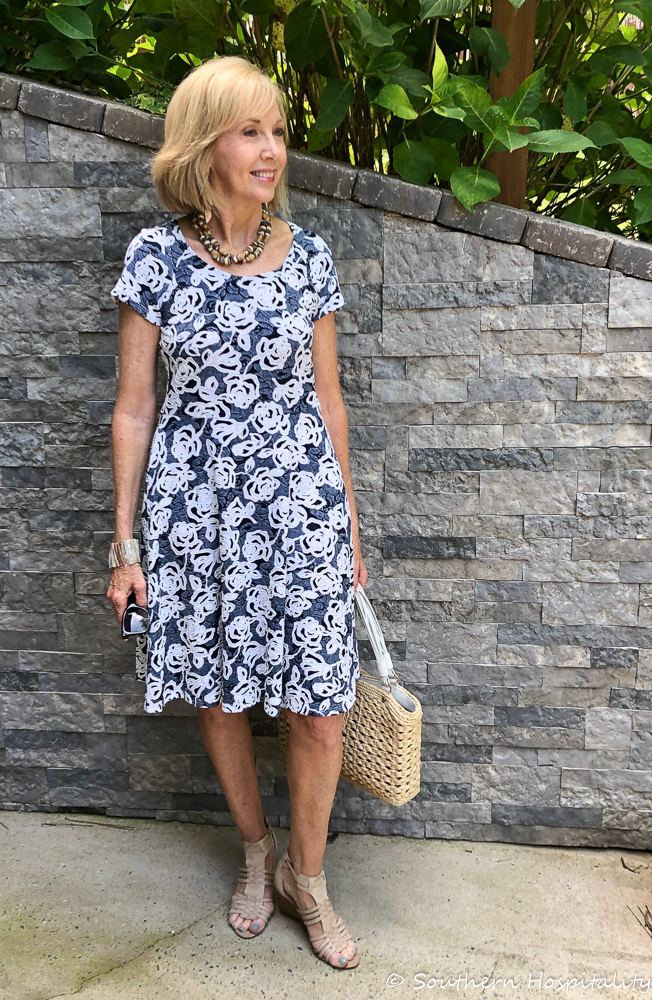 I wore it with some Franco Sarto wedge shoes I've had for a few years and neutral always works.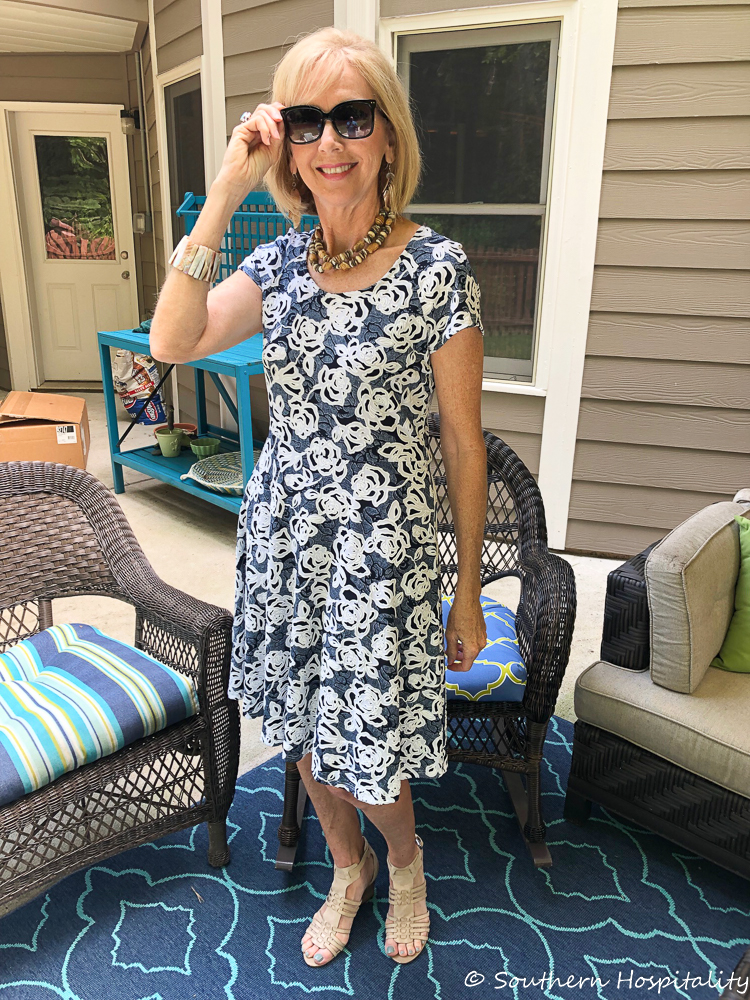 My jewelry is neutral too.
Thank you June for thinking of me and sending this along. You are a sweetheart! I'll wear it proudly.
It's very comfy and casual too, perfect for summer heat. I could also see wearing this dress with my flat flip flop white sandals for an even more casual look. I'm all about flip flops in summer too.
Are you beating the heat this summer and what's your favorite way to say cool? No doubt about it, it's hard to stay cool these days and going outside most definitely means sweating will occur.
Here are a few things I found online and there are some good sales going on. Those shoes I linked are a pair I just bought and will share them next week with an outfit, but wanted to put them out there because they may sell out. The ones linked below are SO comfortable and I love them on. I got the Sand Nubuc color. The platform sole makes them so easy to walk in and they aren't too high. Affiliate links below, which means I earn a small commission if you buy through my link, at no additional charge to you!
Don't Miss a Post, join my list!