Happy Wednesday! Time for another fashion over 50 and today's post is an outfit I wore a couple of weeks ago to a dinner party at a friend's house. It's nice to get a little more fixed up than normal and it was a coolish spring evening so I had to have a little big of cover on my arms.
White shirt, jeans and flats were perfect for this outing and I topped it with my black and white houndstooth cape that I've had for a few years. It's just the right amount of coverage this time of year.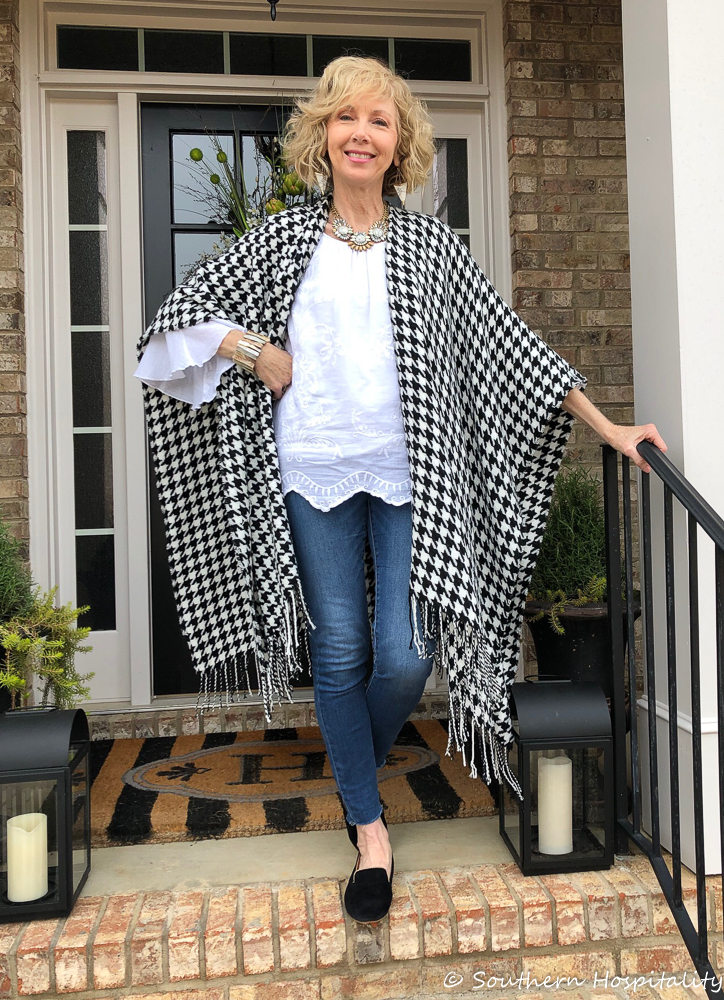 Easy casual look, but cute too!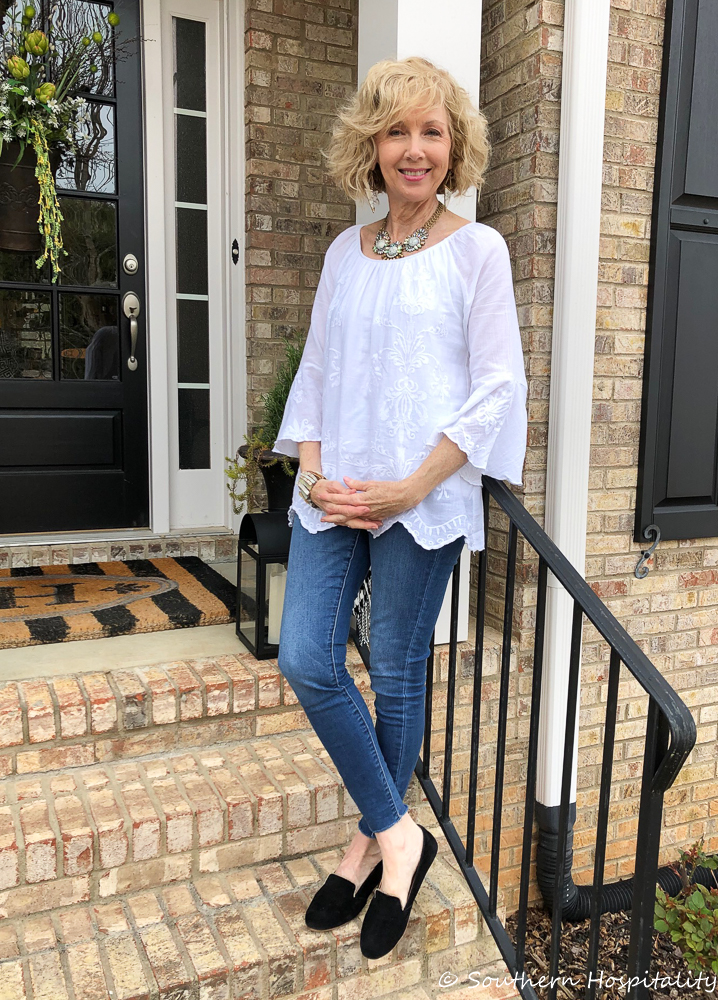 These jeans I got last year from Nordstrom Rack. I don't see them anymore, but have linked a couple of pair below from the same brand. This blouse came from Cracker Barrel last year.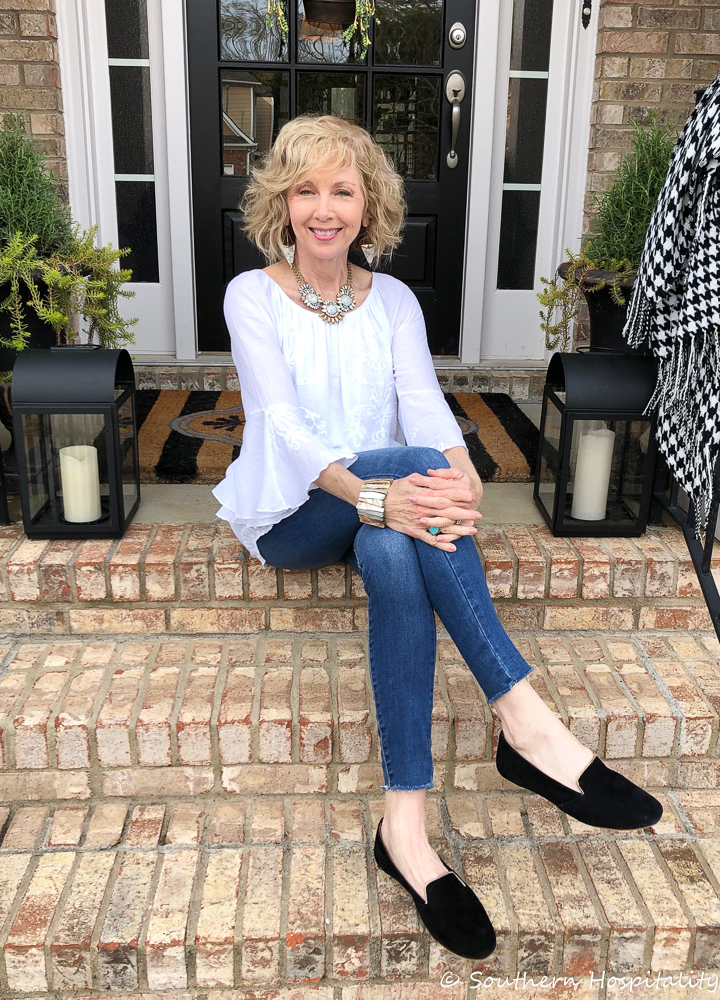 Those flats are from Goodwill that I shared before.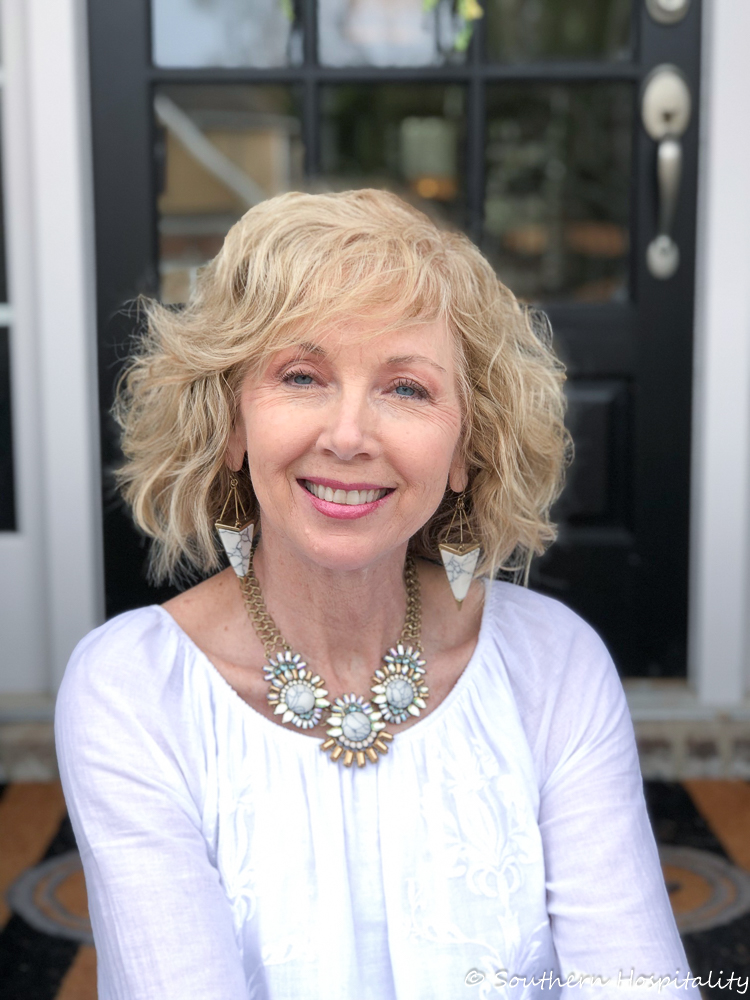 I got this jewelry a couple of years ago from a company and now I can't remember the name, but I think it's very pretty and dresses up this top.
Here are a few similar things to what I'm wearing (affiliate links below). I've bought some Spring sale things lately and have a lot of new things to share with you soon, so I'll try those on and take pics as soon as I can. I've bought 2 more jumpsuits and a few other things too, so can't wait to share those as well as the dresses I got from Ross.

This is one of the other jumpsuits I just bought, so I thought I'd share before I try them on for you all. I just got them and love the white jeans jacket too! This jumpsuit is a knit fabric and very comfy and easy to get on. I'm going to take these on my cruise! I think I got the mini Dalmation dot, there are a few fabric choices in this. I'll wear this with black espadrilles.

Here are a few things from Macy's that are similar and they are having sales!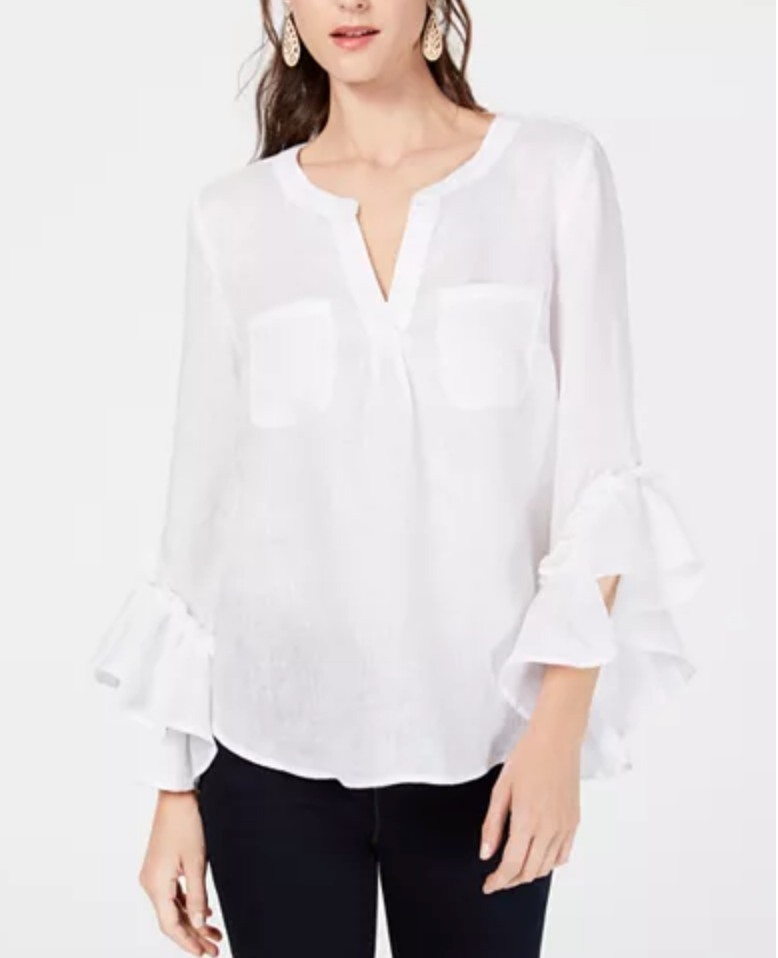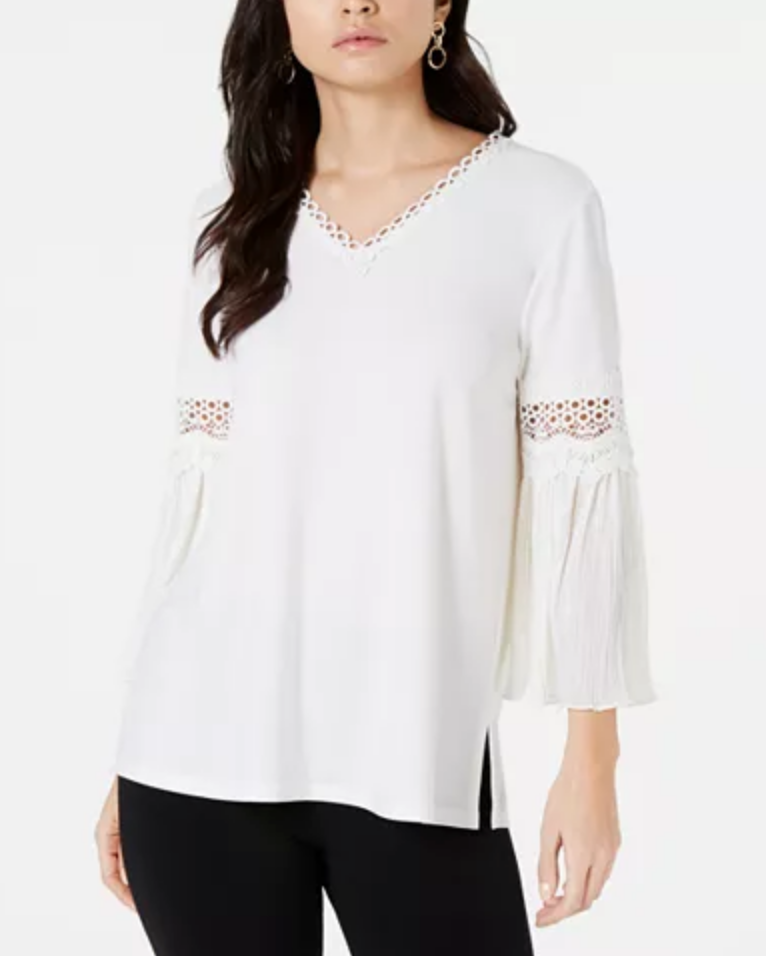 Don't Miss a Post, join my list!