It's still slow going around here in the fashion department. My clothing lately has consisted of paint clothes, gym clothes and an occasional dress to go outside the house clothing such as you see below. You can see the state of our master bedroom and I'm hoping after this week, it will be back to normal. We moved the chest of drawers out of the way of the bathroom path when demo started and it's not back in place yet. Soon, I hope! In the meantime, this is all I have for you today. I literally dressed for the public one day last week and this was it!
I hope to get out to Target and try on some new Spring things that I spotted in there. I haven't bought anything new for spring and really don't need much of anything, but I will do a try on session soon to show some new things out there. I don't know how those fashion bloggers do it every single day!
This is my black jeggings from Amazon, a blue leopard print blouse I've had for awhile, and that long sweater that I bought a couple of seasons ago, so I'm not sure anything but the jeggings can be linked.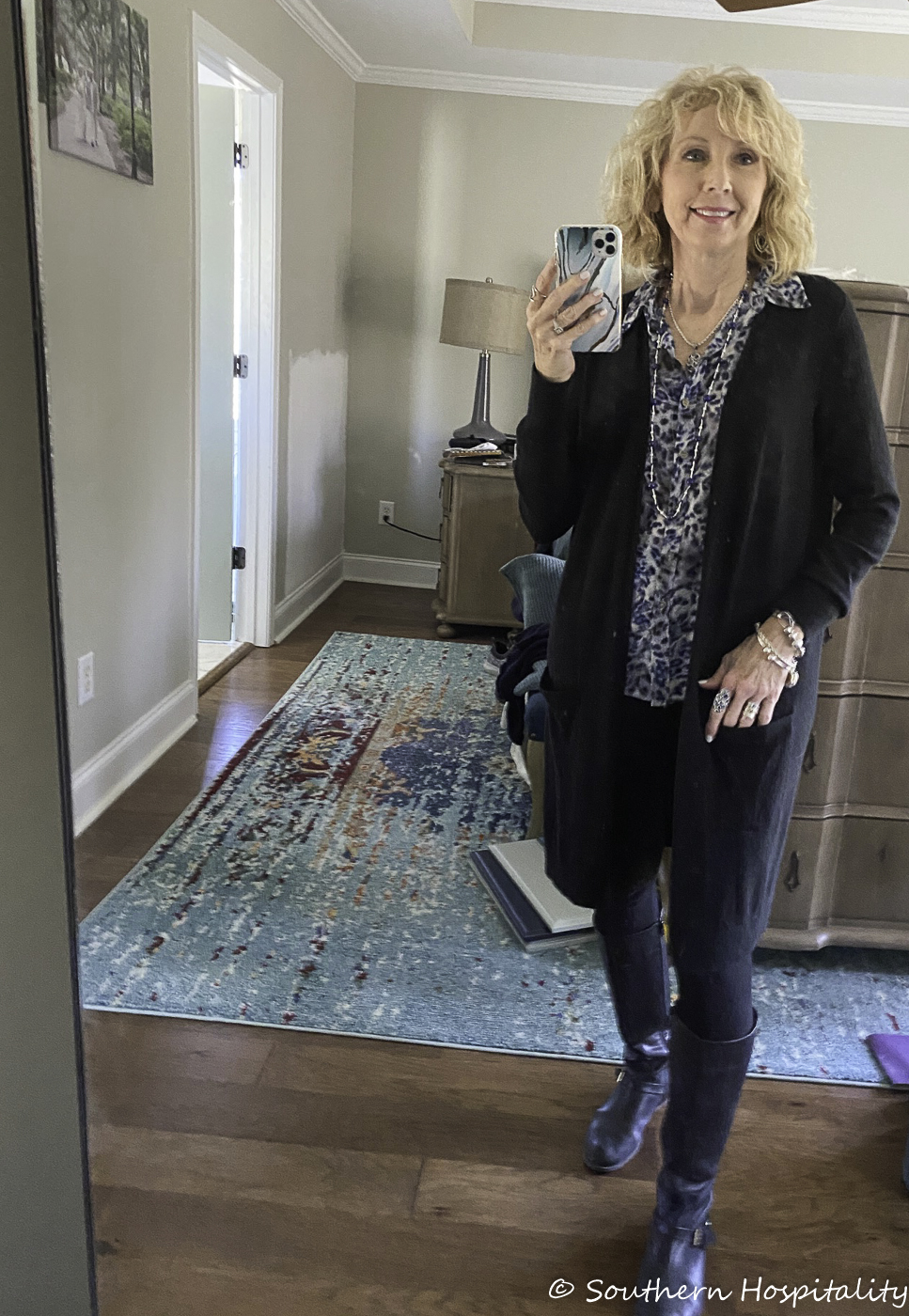 It was a cozy outfit for a cool day in Atlanta when I was visited the Symphony Showhouse last week. That post is coming Friday! Black boots and mostly black works for me. I did get some new pieces of Grace & Heart jewelry so I thought I'd highlight these pieces for you.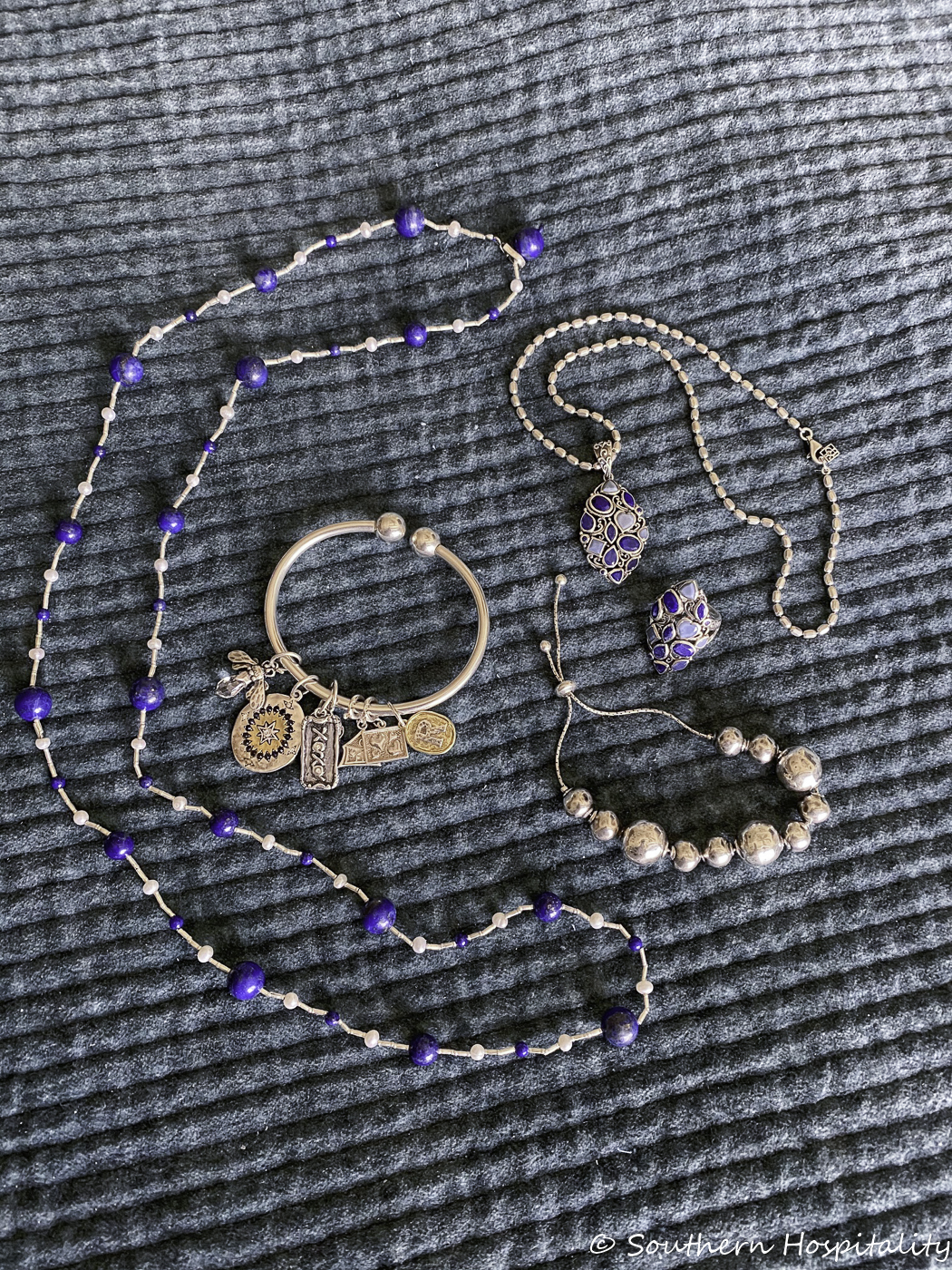 I'm loving all of these new pieces in shades of blue. The It's a Wrap necklace is blue lapis stones, pearl and sterling silver and the blue Azul pendant and Collage ring are so pretty. These are perfect for summer! Those bracelets I love to layer and if you're interested in checking these out, please go to my Grace & Heart page and you can browse the catalog and shop from there. Feel free to ask me any questions! I really do love this jewelry and it feels so good on, very classy and classic!
Here are the leggings from Amazon. I have really enjoyed these thicker pant-like leggings, perfect with longer tunics and sweaters and very comfy too! (affiliate links used)
Here are a few black cardigans similar to mine.

Don't Miss a Post, join my list!