I'm back today with another group of pretty spring dresses and I heard you last week. Many of you asked for some dresses with sleeves, so I aim to please and here you go today! I found a few new to me online shops as well and even ordered a dress from one, so I'll share that with you too. I'm really enjoying the feminine dresses that are out now. The ruffles and tiers are very trendy right now and they make dresses extra feminine and pretty. I'm liking that trend!
With Easter coming soon and spring here at last, many of us are also looking for dresses for spring/early summer wedding attire. I bought one of these dresses for a May wedding we are attending. I was in the mood for a new dress and I figure I'll wear it for Easter Sunday and also the wedding, I'll get plenty of use out of this one. I tend to like maxi dresses, so if you do too, you'll see plenty here to like. And sleeves, lots of sleeves! Only one pictured is sleeveless so I hope you all enjoy these. Florals are also really popular and feminine right now, which I love as well.
I ordered that navy and white floral maxi in the top left corner for a May wedding and also for Easter. Many of these dresses come in different fabrics so if you don't like the one I've shared click over and see what other colors are offered. Same with purses and shoes.
I'm wearing blush suede heels and you can see how long it is on me, but I really love the blue and white dress from Pink Lily, a new to me shop. It's a flowy fabric and feels so feminine and springy. This is my new blush Anne Klein purse I found at TJ Maxx last week.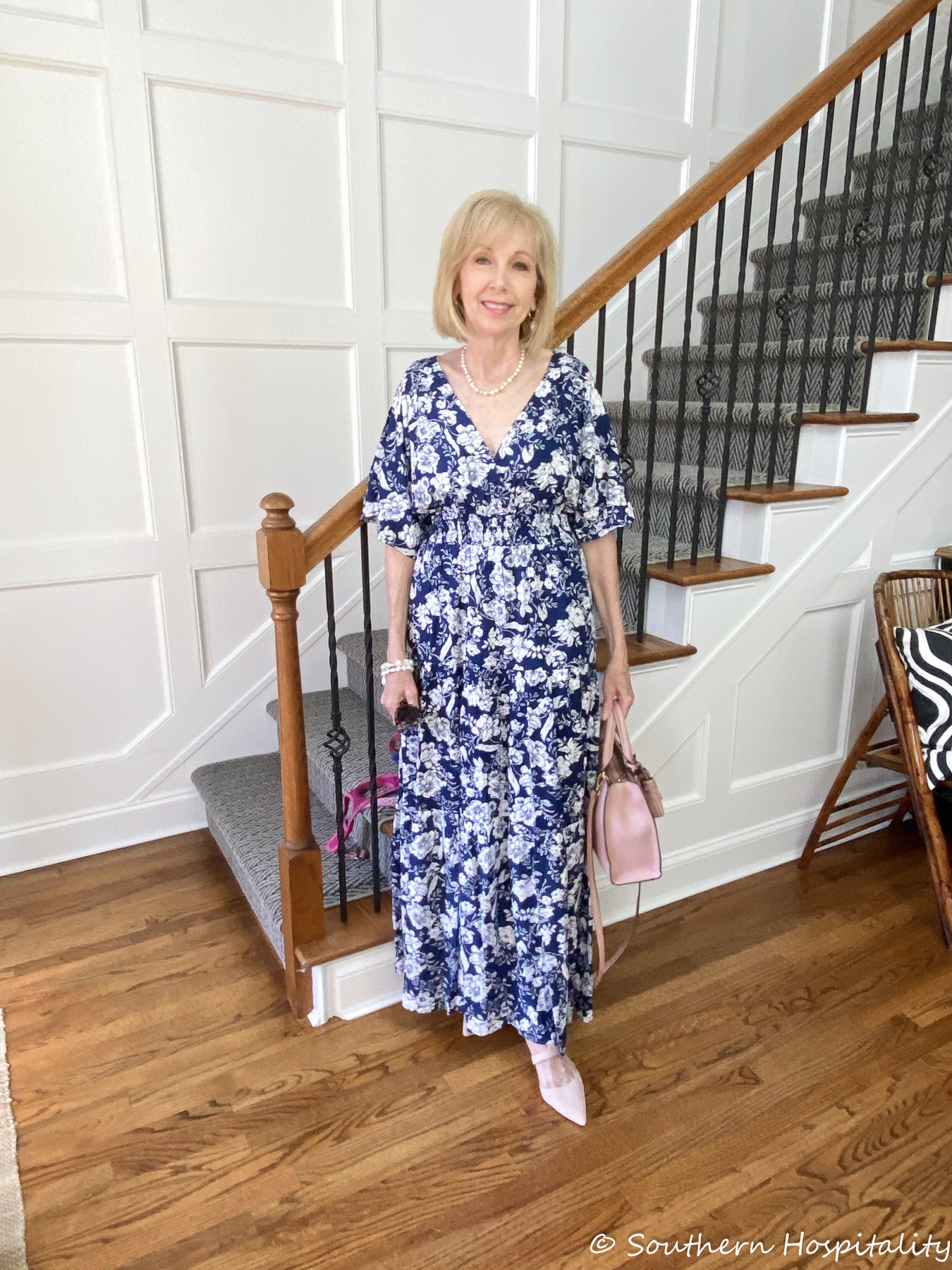 The dress is really pretty and I think it's a perfect seasonal dress for spring and summer events. I'll be able to dress it up and down and it has a wide elastic band at the waist. It also has a snap at the bodice which is nice. And it has sleeves which many of you like!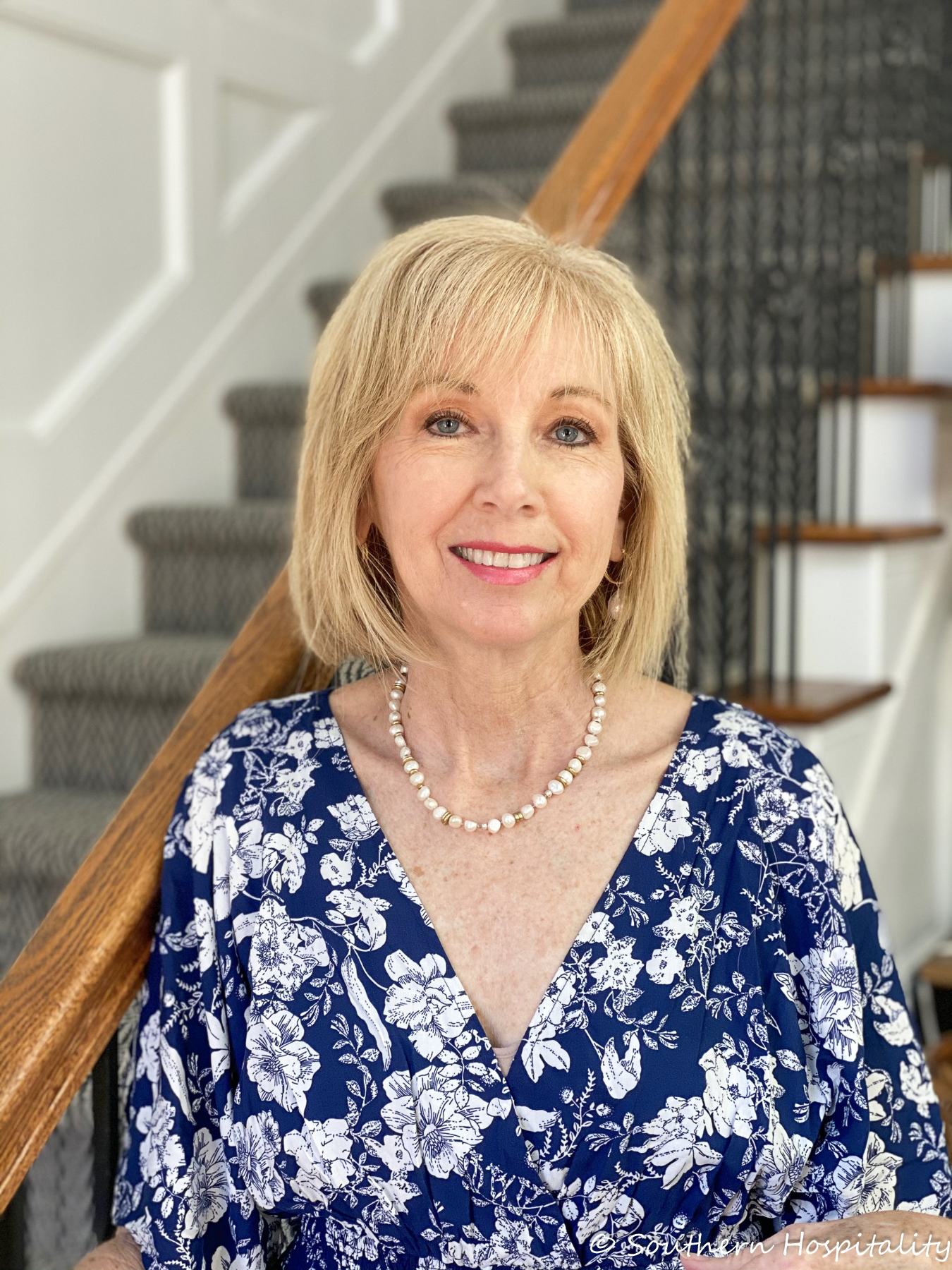 All the above dresses are linked below, just click through the widget on all the pictures (affiliate links):

I also just bought a new spring blush purse from TJ Maxx that I love. You really can't beat their prices on purses and they have so many to choose from right now. Mine is Anne Klein and it's a great size and price. I couldn't find it online, but here are a few others that are similar. Here are a few shoes that would look great with the dresses too. All links below (affiliate link). You'll notice that some of the links below are not displaying a picture, but if you click on it, the link will go directly to TJ Maxx and to the purses I'm sharing. For some reason, TJ Maxx products don't display a picture on here:

Don't Miss a Post, join my list!