Hi friends! I'm back with another fashion post today and I'll be sharing some cruise fashions with you too. I shared those linen pieces that Mark bought for the cruise and we had fun wearing some color coordinated outfits to dinner. He didn't mind and I got a kick out of matching our outfits. We looked cute, if I do say so myself!
I also found some fun and colorful pieces from J Crew Factory, so take a look at these and see if you need any freshening up for the summer months. I love cool and casual outfits for summer and these pieces are all of that and more.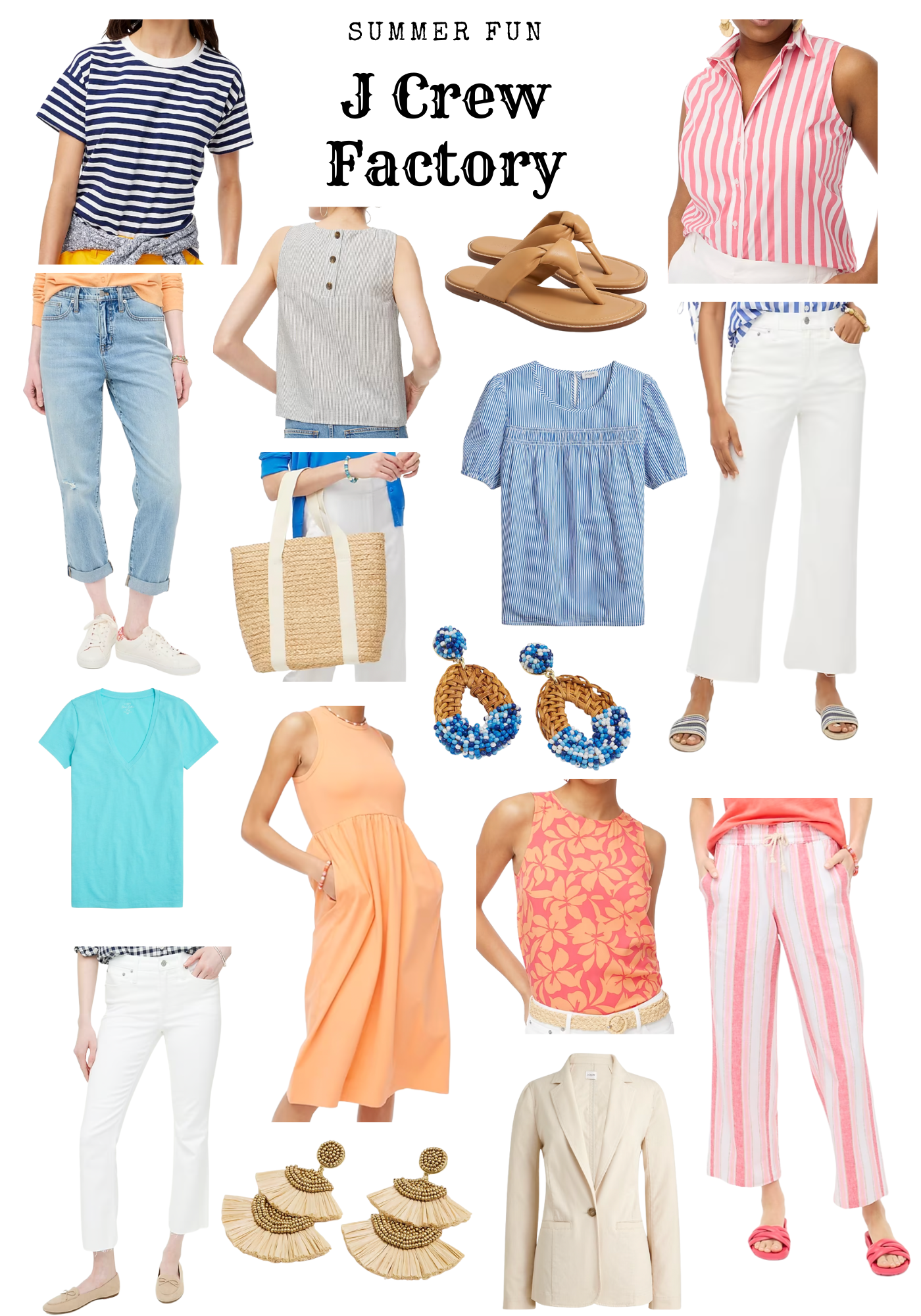 You can find all the links below (affiliate links), just click through the shopping widget. Have fun browsing!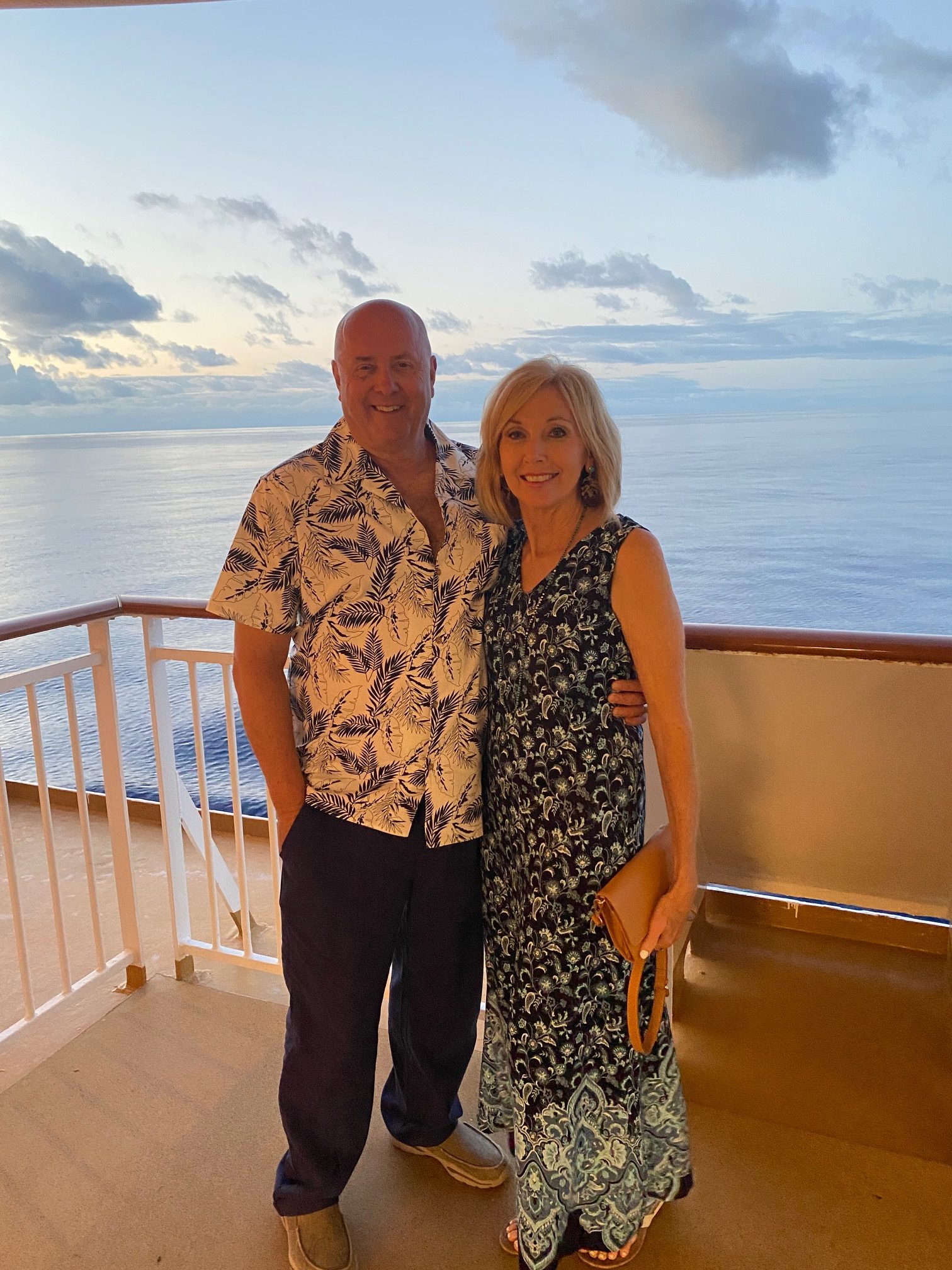 Now for some cruise fashion. I found this Chico's dress on ThredUp, so I can't link this particular dress.
Mark's linen navy pants and navy palm print shirt from Amazon.
This dress is from Shein and it's one of 2 things I ordered from them. I know they are somewhat controversial, so be aware of that. Their practices and I've heard they are really copycatting designer clothing too. But, with that said, they sure are cheap. I do like this dress a lot and enjoyed wearing it. I'm not planning to buy more Shein at the moment, but I like this.
Mark's palm print linen shirt and linen pants are from Amazon and you can click those links for those items. He really likes all his linen pieces and they looked so good on him.
My black and white outfit from Clara Sunwoo (love it) That link gives you 10% off with RHODA10 code.
Mark's striped linen shirt and white linen pants
Mark got all the colors in the linen pants except black.
Mark's Henley linen shirt and linen pants/White and Army Green
My Chico's outfit: White pants and Blue top and Black Slide shoes
Mark's Henley linen shirt and linen pants  Navy and gray
I can't link my outfit or shoes, they're old. Mark's Henley linen shirt and pants /Light Green & Beige colors. He got several of those Henley's too and he's really enjoying these linen pieces!  Here's to summer!
Don't Miss a Post, join my list!