I don't have a lot to share for Fashion over 50 today, as far as a roundup of sales. But I do have a couple of new things that I added to my closet. A linen top and a maxi dress that I really love!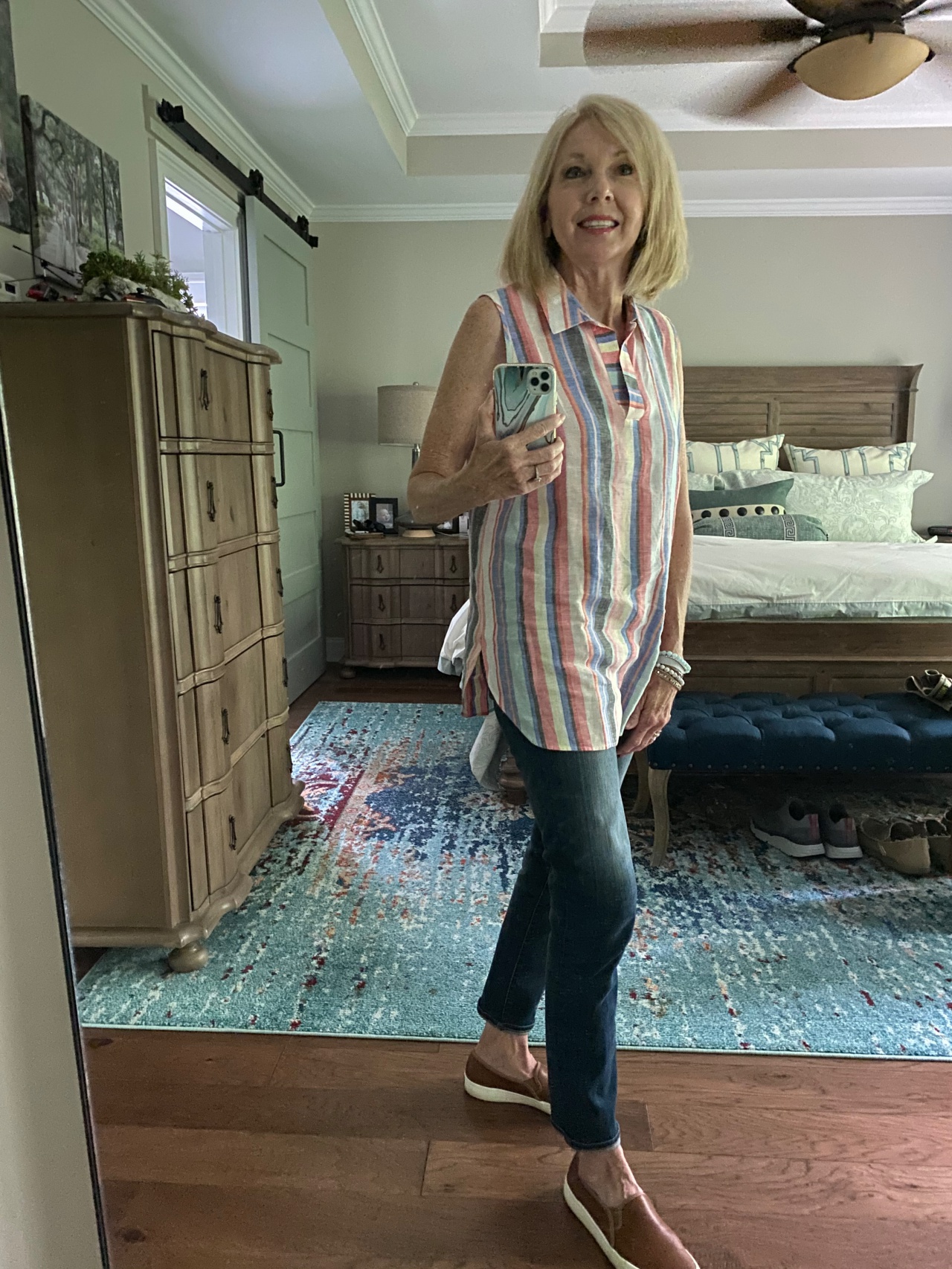 Chico's sent me a cute linen top that I really like too. I paired it with blue jeans, but I think it would look great with white jeans too.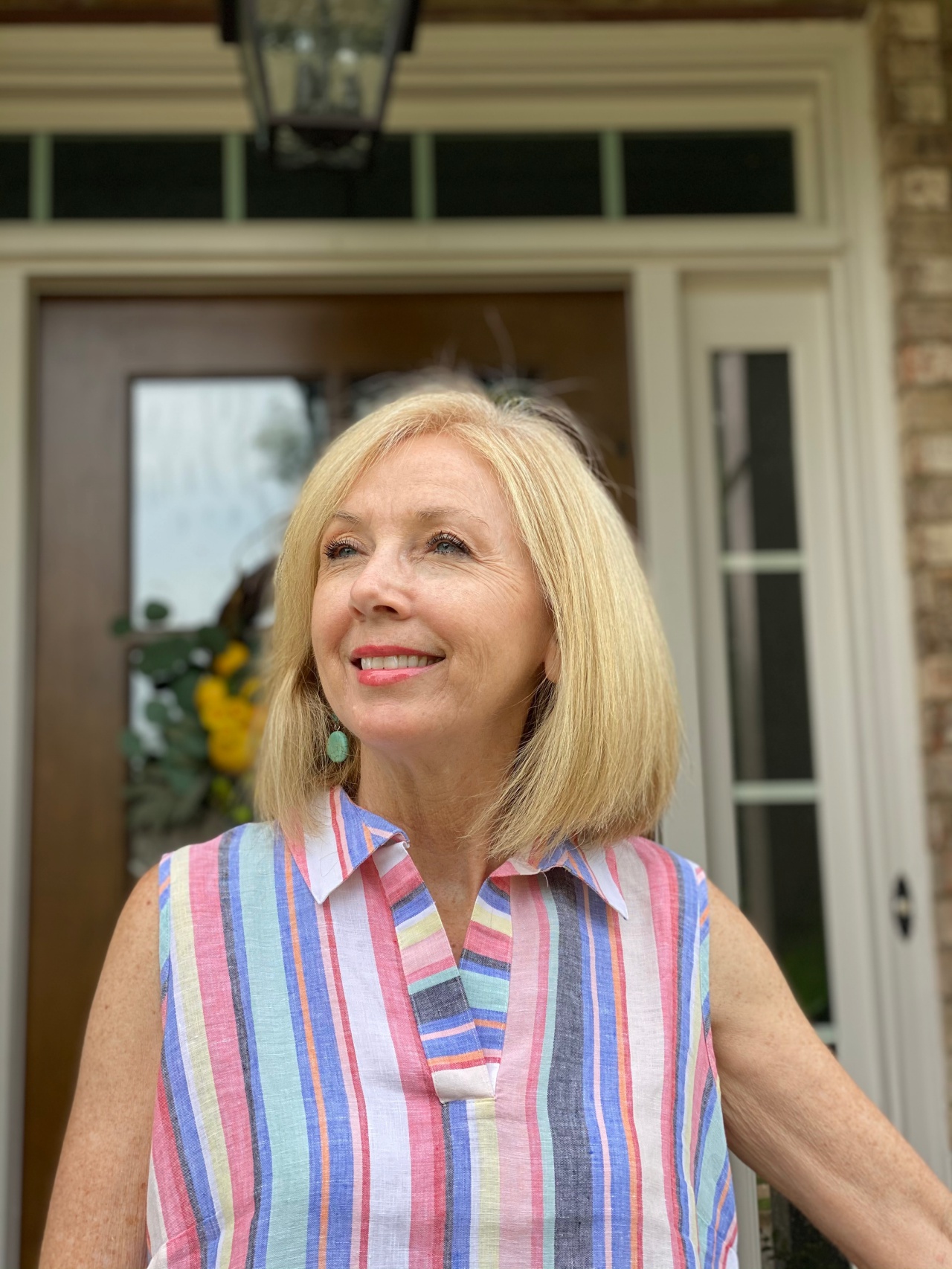 The colors are vibrant for summer and the perfect colors. You can see the Chico's linen top at this link. Affiliate link used.
Next is a maxi dress (my fave kind) from Amazon. I think this popped up in my feed somewhere and I went and checked it out. There are lots of different fabrics but of course the black and white caught my eye. It had good reviews so I thought it would be worth a try and I really love it. I got a Small in case you're wondering about size.
Here's the dress on Amazon (affiliate link). Great price and so comfy! It's made out of cotton and polyester, a nice combo for easy wash and wear.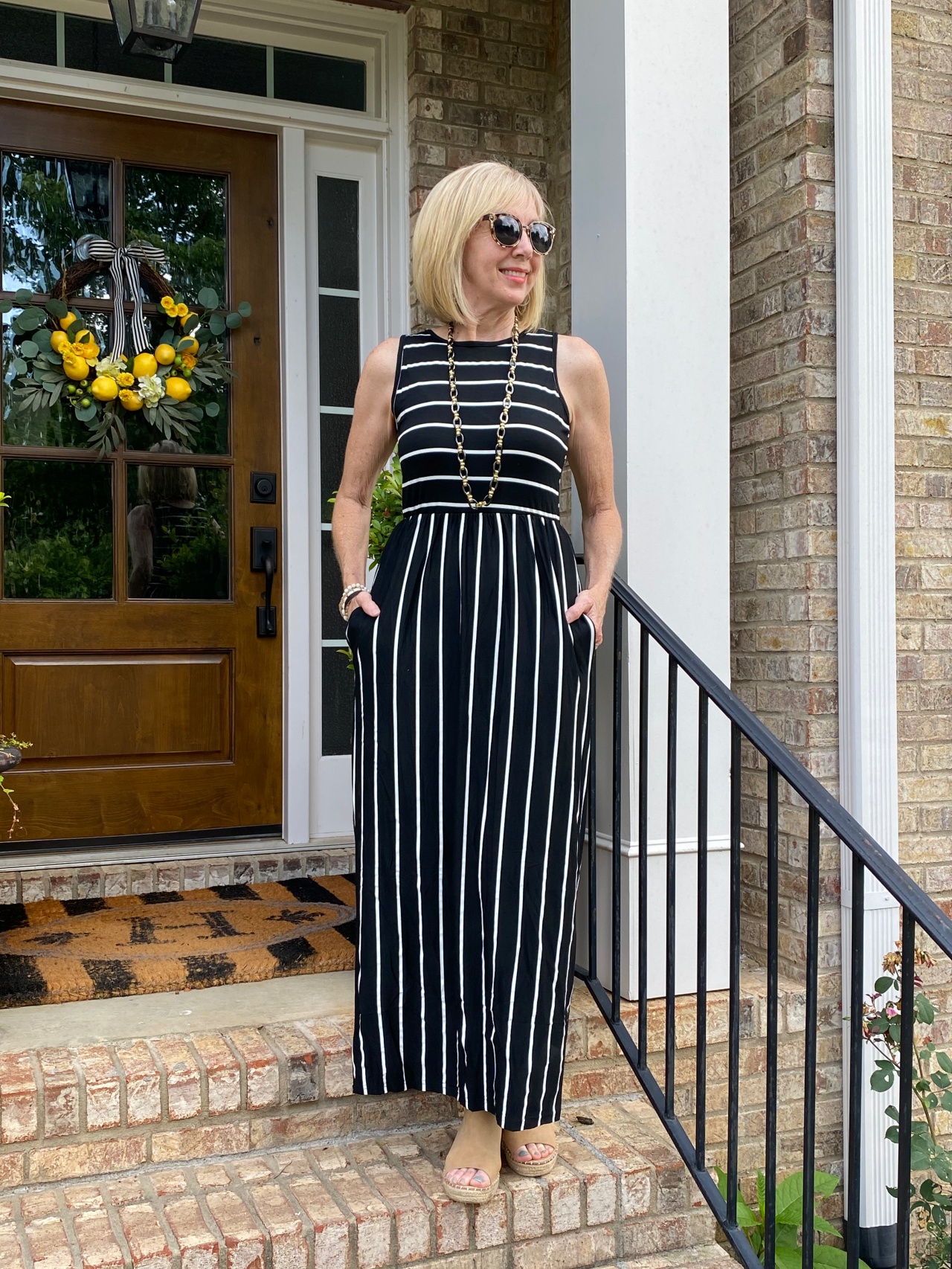 It's very soft too and has pockets, a big plus in my book.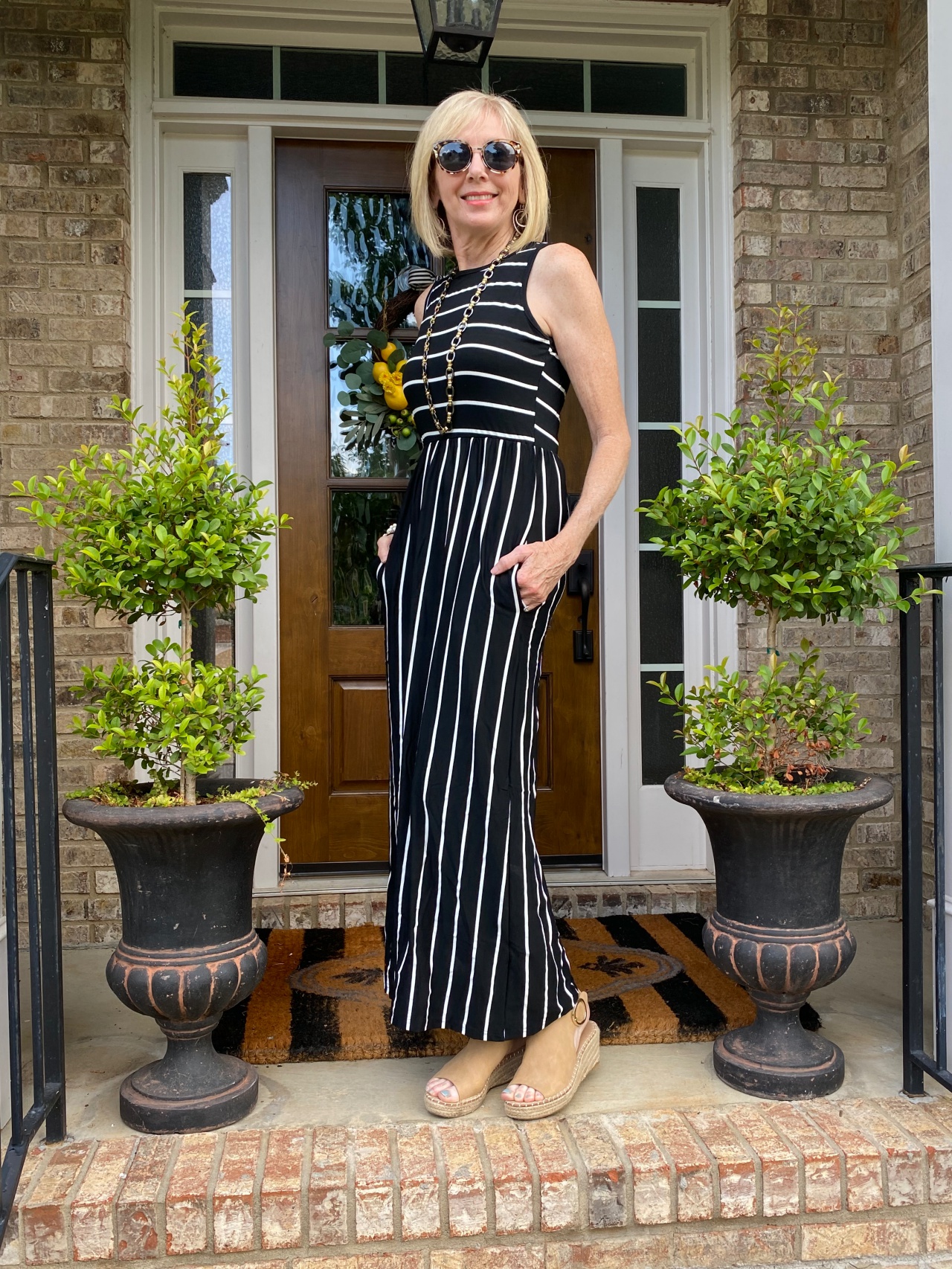 I like the way the armholes are cut too, not too bare at all. I can wear a regular bra with it.
It's a great looking dress for the price and will definitely be going to the beach with me.
Soma has a great bra sale going on: June 11th through 13th: 3 for $99
Styles up to 75% OFF
Select Bras $13.99 and up
Select Apparel $13.99 and up
That's it for today, so I hope you enjoyed these 2 new things. I'm trying not to buy a lot of new things, it's time to clean out my closet again. I had just gotten a cut and color this day, so that's always a good day.
Don't Miss a Post, join my list!