Hi, friends! As is true for most of us, I'm still not getting dressed up that much to go anywhere these days, so it's hard for me to just put on outfits to share. I've shared most of the new things I've gotten in this summer and the sales are still great. I've scored some good discounts on many pieces and now the sales are looking towards Fall and Winter months in clothing. So today will be a mix of things for you to browse.
Before I get going, I wanted to let you all know that I've joined a fashion styling platform online and I'll be helping people style an outfit. You fill out a question profile adding your particular stats and likes and then I'll go in and choose an outfit for you. It's free for now, so try it out and see what you think. I can be your stylist!  Here's my Savvy Style link! I've been trying it out too, so we'll play around with it together.
Nordstrom always has their yearly sale around this time, marking down things that are coming in for the next season so you can get some good deals on these things if you're looking. Here are several things I spotted at Nordstrom and Nordstrom Rack that are good deals! (affiliate links used below)


I thought I'd show you the tankini from Venus I got in. I love it! And it's on sale now for $29 after I paid full price for it. It's very well made though so I know I'll enjoy it. I got a size 8.

I already had these black bottoms that I got last year on sale at Target. So any black bottoms will work with this top. I love that it's longer like a little skirt. The top has molded cups which I also like. I got another tankini from them too but had to send it back since the cups were HUGE and way too big for me even in size 8. So just be aware of that if you order.

I shared all of these last week that I had on order, but got them in so here they are in person. I love all of these pieces from J Crew and the prices were great on them. I didn't have a nice sweatshirt, so loved this striped one. I got a medium in this since it's 100% cotton. I'll share all these links below.

This blue and white striped tee is also cute.
This tunic top is 100% cotton and the stripe is a royal almost purple blue. It's cute and it will be good for in between months with the 3/4 sleeve. I got a Small in everything except the sweatshirt.

And lastly, the aqua beach coverup is too cute, I love it! This will definitely be going to the beach with me next month. It's a Small too and I would have gotten a medium if it was available since it's 100% cotton too. I will have to be careful with it in the dryer.
Here are all the links again for these J Crew pieces affiliate links):

JEWELRY
Love this whole collection on sale!
I'm still sporting my Grace and Heart jewelry and here are a few specials for August if you are looking for high quality sterling silver jewelry. Great for gifts too!
Here's an example of one necklace that can be worn many different ways. I love the versatility of these pieces. Here's my Grace & Heart link if you want to browse the catalog. And you can see the August specials below. If you purchase $79 in jewelry, you get a $20 gift card to spend later and these earrings can be purchased for $19. Good deals!
Here are more good deals to browse, more things from Nordstrom Rack. I've always had success shopping here. Affiliate links used below:
This Natori strapless bra gets good reviews and on sale too if you find your size.
These Kate Spade sunglasses are 75% off, really cute!
These black Cole Haan sneakers are super priced and look great too.
It's a great time to shop for Fall shoes and boots, these Sam Edelman booties are priced right, but some sizes sold out.
These leopard print sneakers are on good sale at Nordstrom Rack if you're in the market.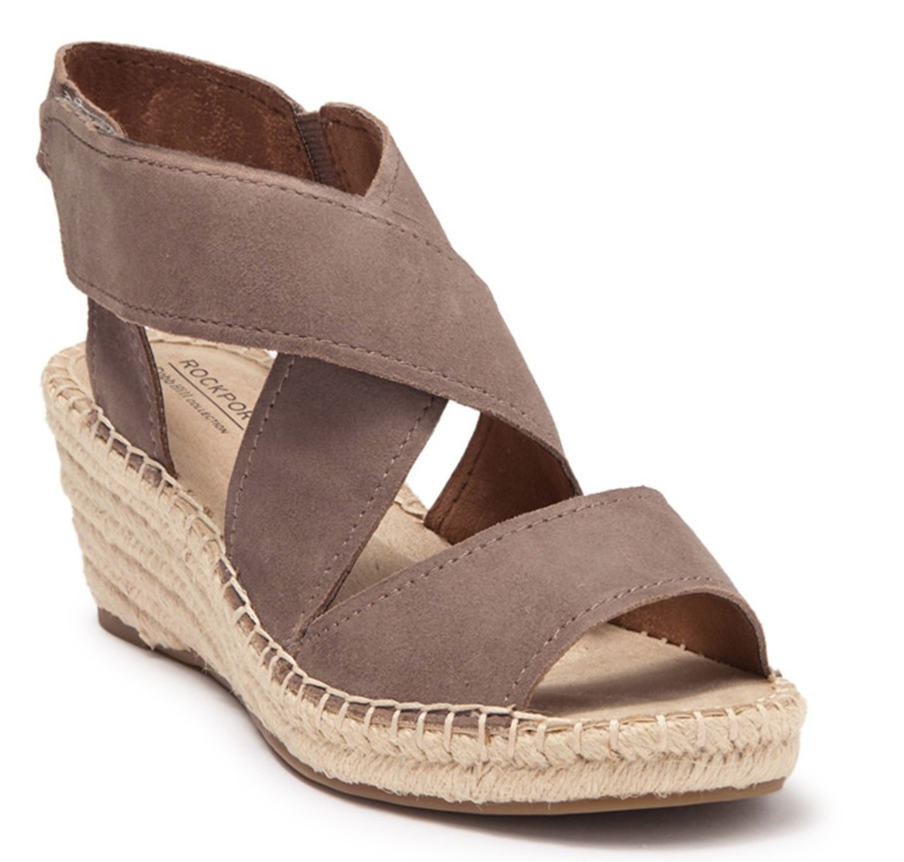 These wedge shoes are so cute if they have your size.
I thought I'd share Mark's favorite shoes in case you are shopping for your husband. Mark loves comfy shoes and these Croc's are his absolute fave! He buys them in multiples and different colors and when one wears out he retires it to outdoor work shoes. Definitely swears by them!
Don't Miss a Post, join my list!