This post is sponsored by eShakti. I was sent this dress at no charge and I'm sharing the process with you, all opinions my own. 
With a formal wedding coming up in December, I needed a new dress to wear. I had a couple I could have worn, which are all black, but really what fun is that? It's much more fun to get something new. I worked with eShakti a few months ago on one of their dresses and couldn't help but notice then that they carry a lot of formal and evening type dresses, so I started looking through all of them. There are so many I narrowed it down to about a dozen and then showed them all to Mark. This one stood out to both of us. It was one of my top faves and he agreed, so I ordered it.
Mark's youngest daughter, McKenzie is getting married in December and I thought it would be fun to talk about Mother of the Bride dresses, or stepmother in my case. The wedding will be at Monteluce Winery in Dahlonega, GA and the venue is gorgeous. We went with McKenzie and Patrick to their wedding tasting at the winery a few weeks ago and it was so much fun. I asked McKenzie if she would let me blog her wedding and she said yes, so I'll be sharing it with you all! It's going to be so pretty, she has spent well over a year planning her wedding and I can't wait to see it all come together.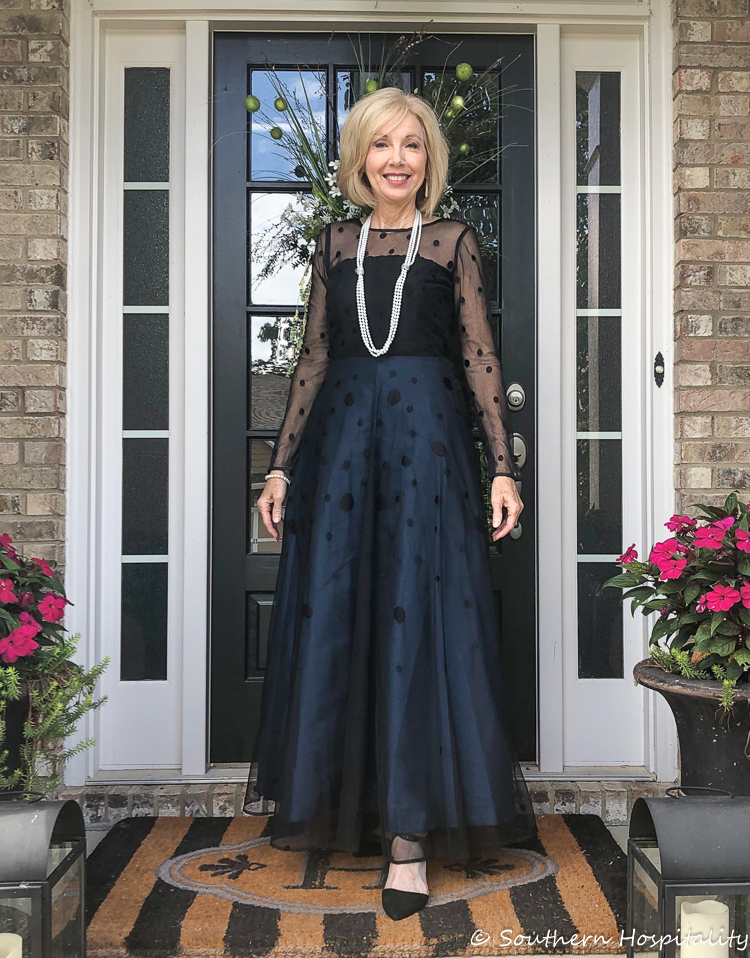 Now the great thing about eShakti is that you can take your measurements and place a custom order for a dress that fits you perfectly instead of just ordering a regular size. It's an additional up charge of only $9.95. I think on a dress like this it is so important and I wanted it to fit me like a glove and it does. I love the style and colors of this dress. It's a pretty peacock blue satin underneath with a polkadot overlay of sheer organza fabric on the bodice and skirt.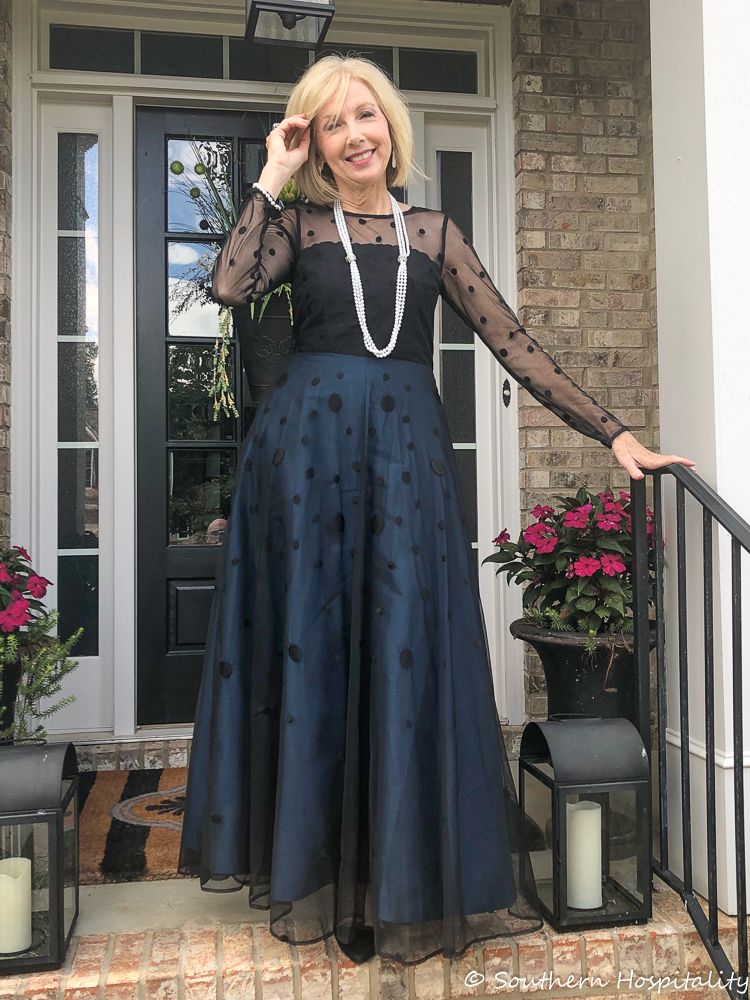 The top bodice is a black fabric. I have to wear a strapless bra with this, so that straps don't show, but the other part of eShakti that I love is that you can choose the sleeve length, neckline design and the hem line.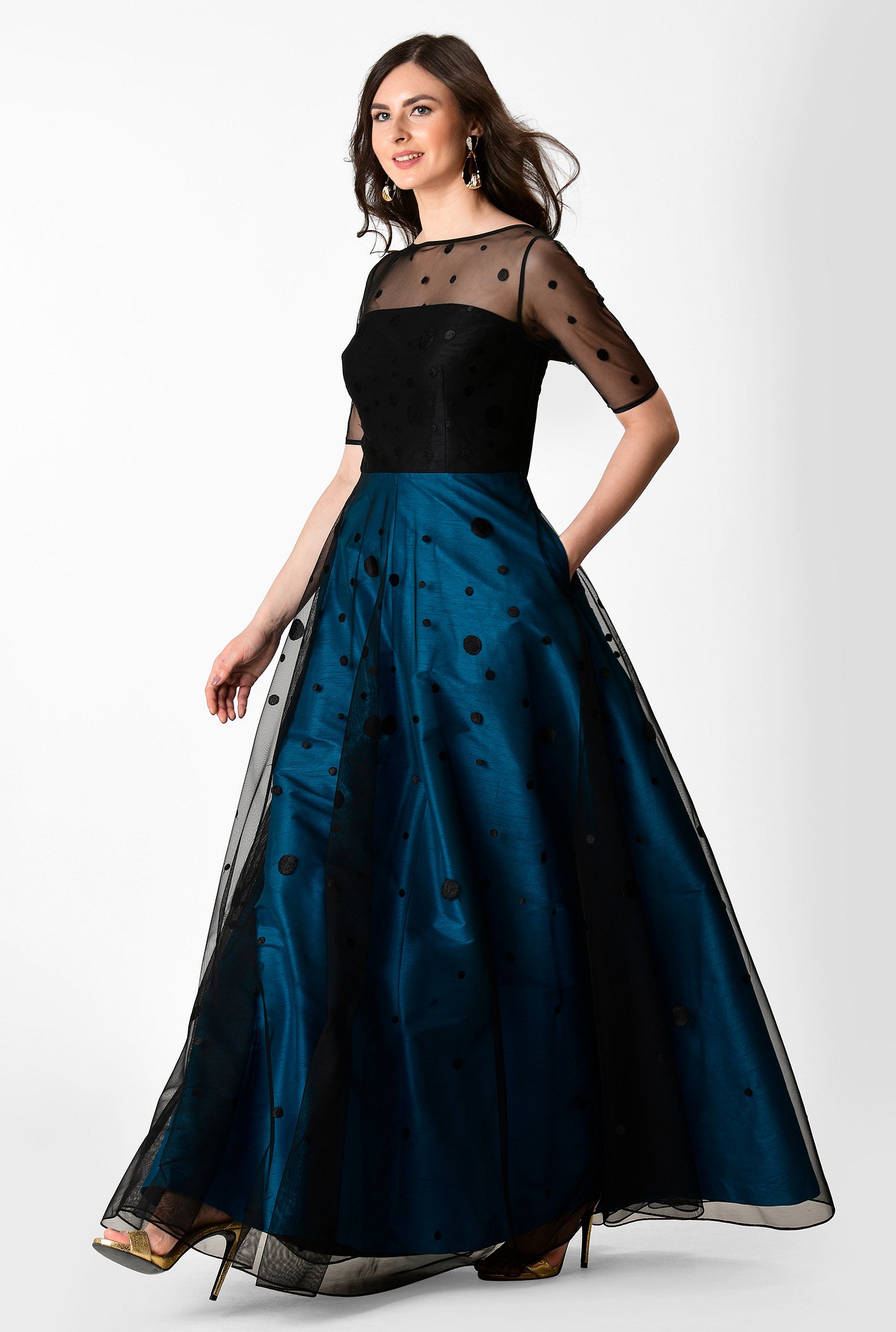 Here's the dress on their site, on a young woman. I love that this dress can be worn by so many ages and body types. See the sleeve length? I changed it to long sleeves since this is a December wedding and it will probably be cold. I got the formal length, but it doesn't touch the floor with shoes on.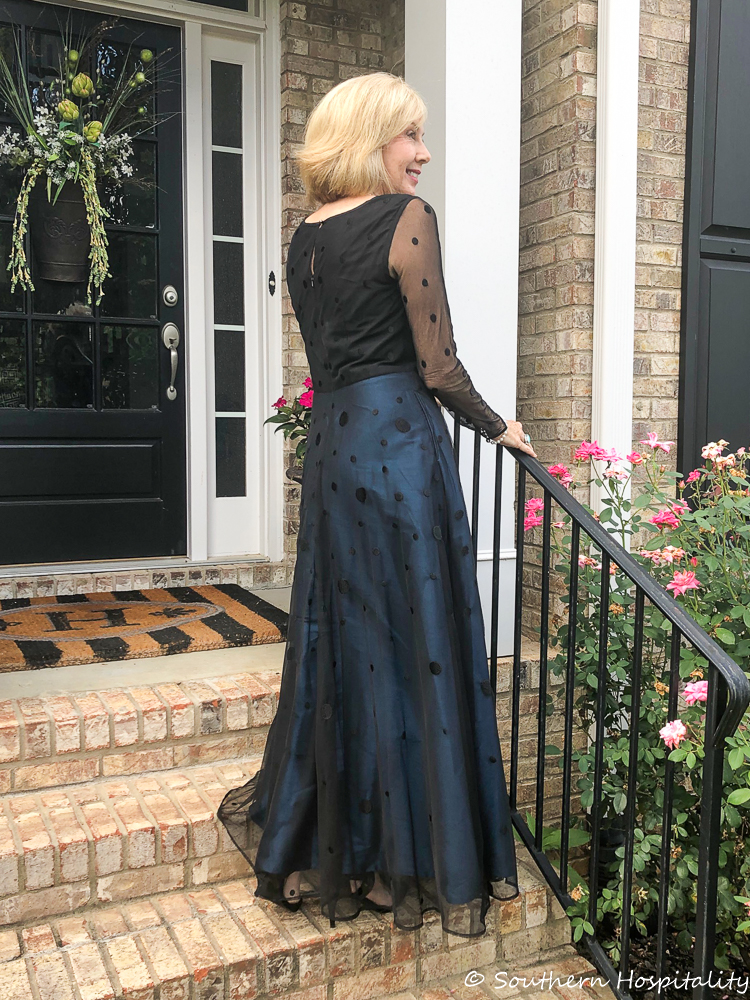 The back has one pretty little button and a zipper and I feel so elegant and pretty in this dress. The skirt is full so it would be very forgiving too along the tummy line, I think. Oh and it has pockets! I love pockets.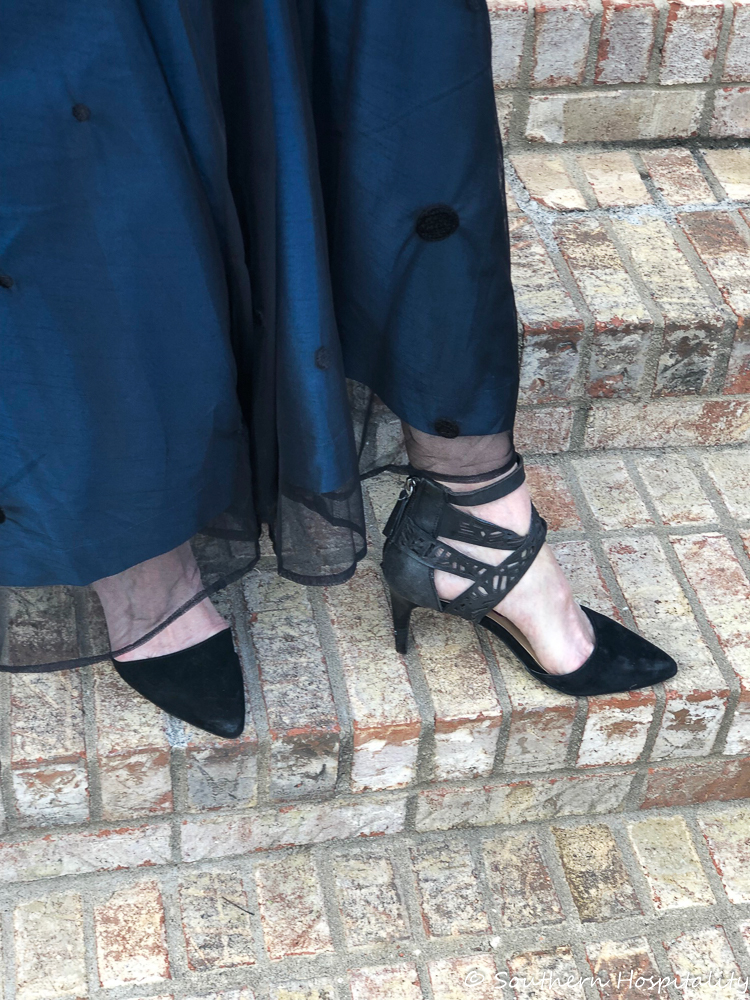 I already have these suede shoes so I'm going to wear them. Closed toed will be good for that time of year. I may have to take a back up pair to dance in though!
You'll notice I had on a couple of different necklaces and then without. I'm thinking of wearing pearls so you all can help me decide. I think the chunky pearl might be too much, but I do like the long strand doubled.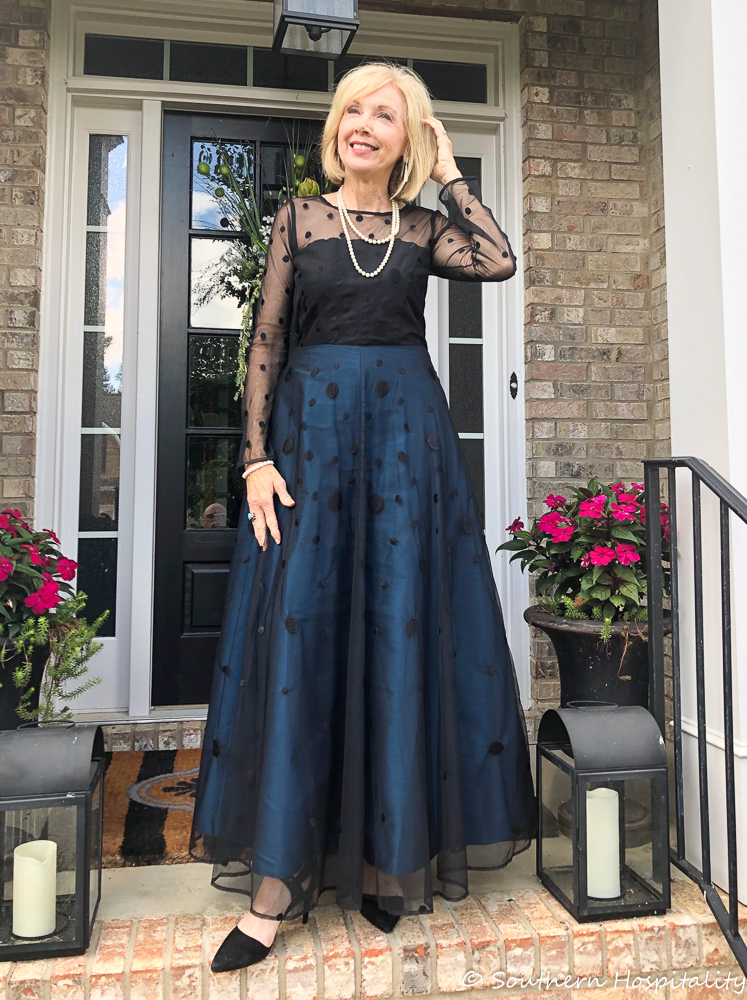 Mark liked this one the best, the long strand doubled look and the simple pearl bracelet. I've got several pairs of earrings to choose from too, so feel free to vote for your favorite. I'll share them below.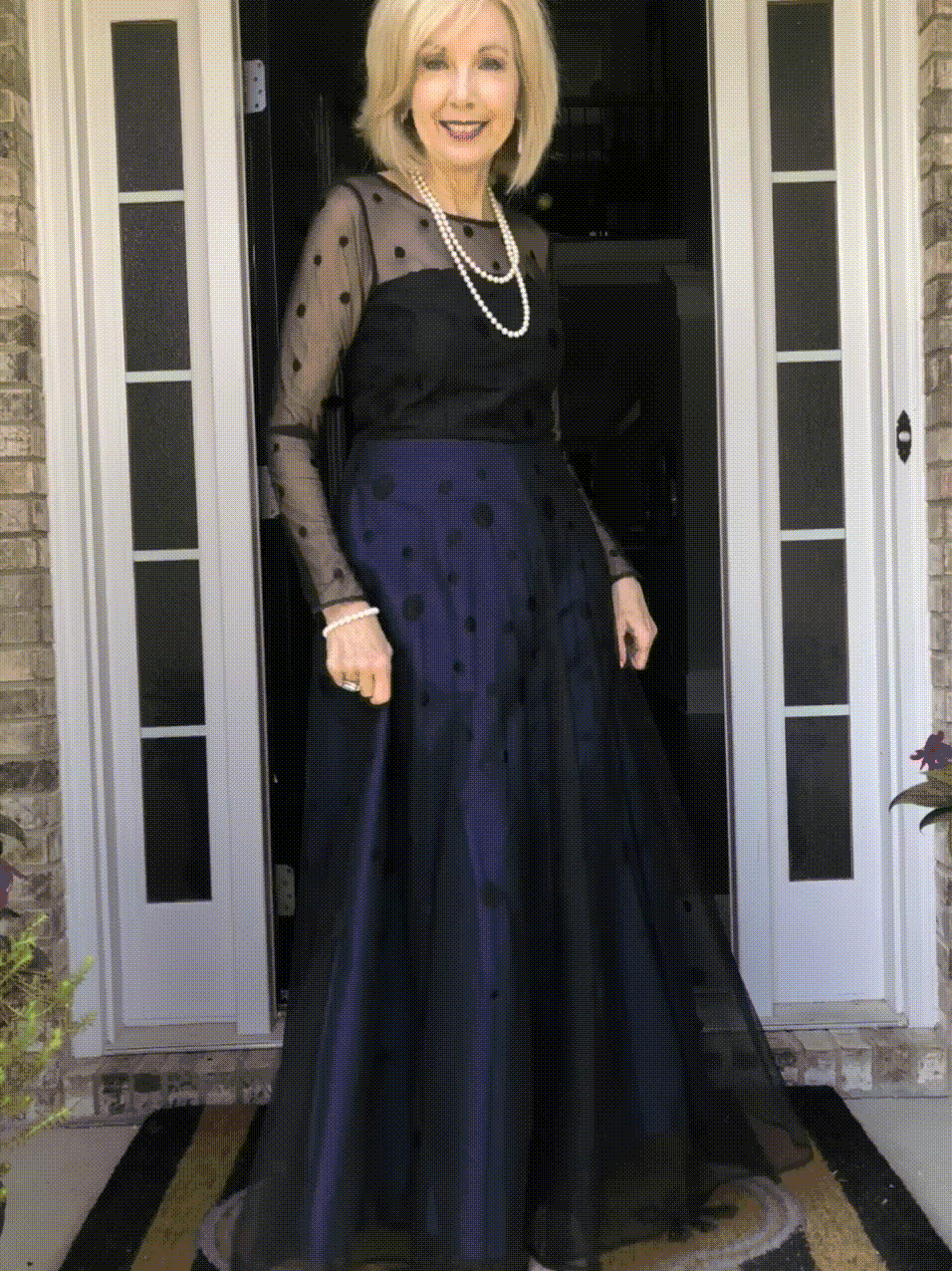 I had fun with this gif from my Live phone pics. for some reason it loses clarity when I uploaded it to WordPress so I don't know what else to do to make it better. It looks so cute, but this one is grainy.
Here's the long strand pearl necklace with the simple pearl bracelet. Which earrings do you like the best? I'm not sure which ones I'll go with, but I'll be sharing the whole wedding festivities when December gets here. We are excited for McKenzie and Patrick to start their lives together. They met when they were like 15, so have been together for about 10 years and they are the cutest!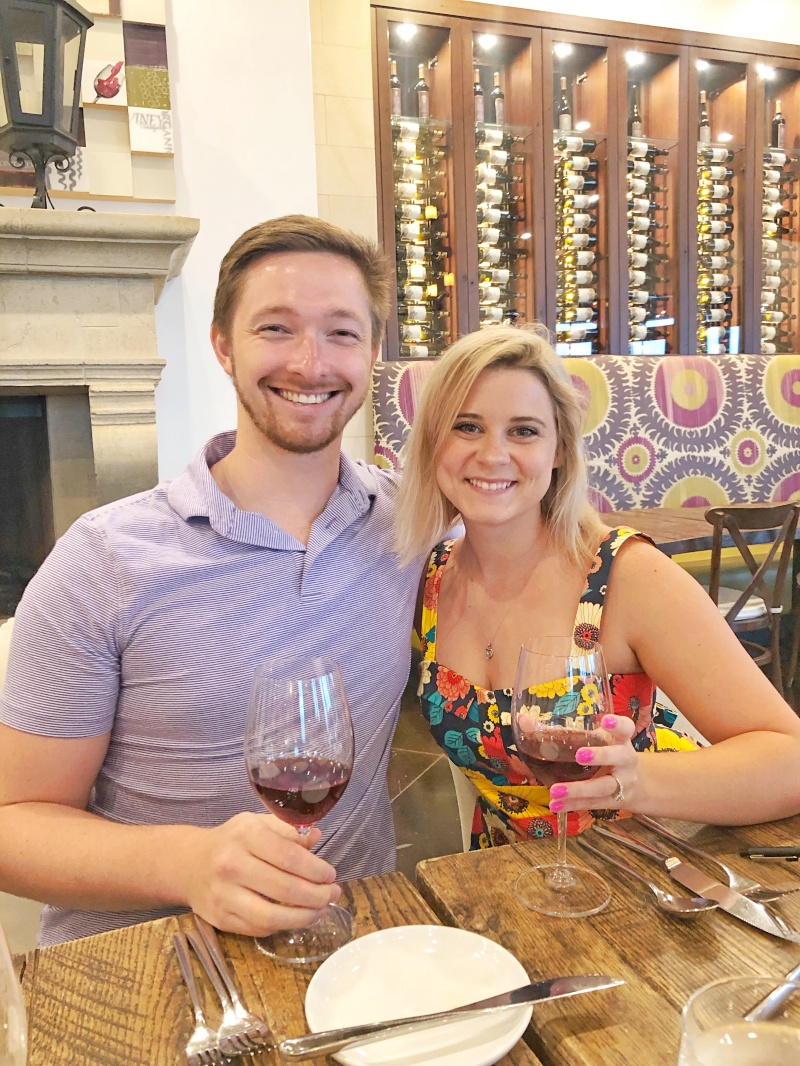 We've already had a couple of bridal showers and now we wait for December to get here and the wedding to happen. I know it's going to be beautiful!
I sure didn't mind going along for the food tasting, that was fun!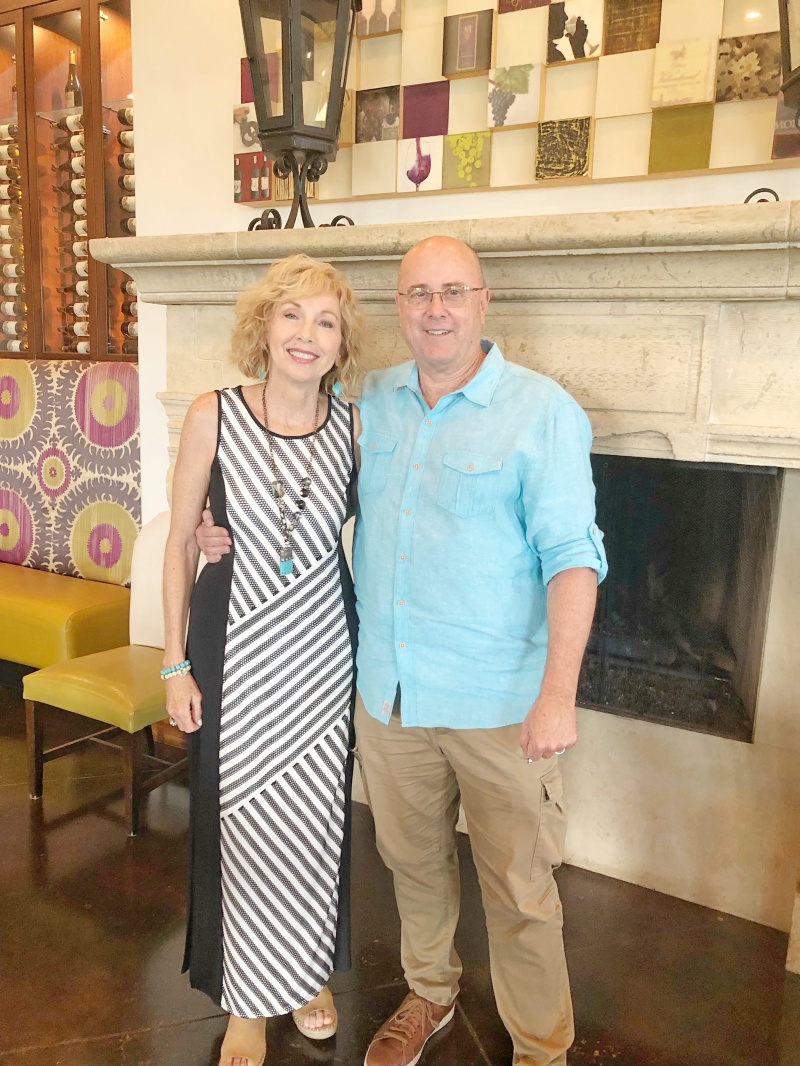 Mark and I at Monteluce.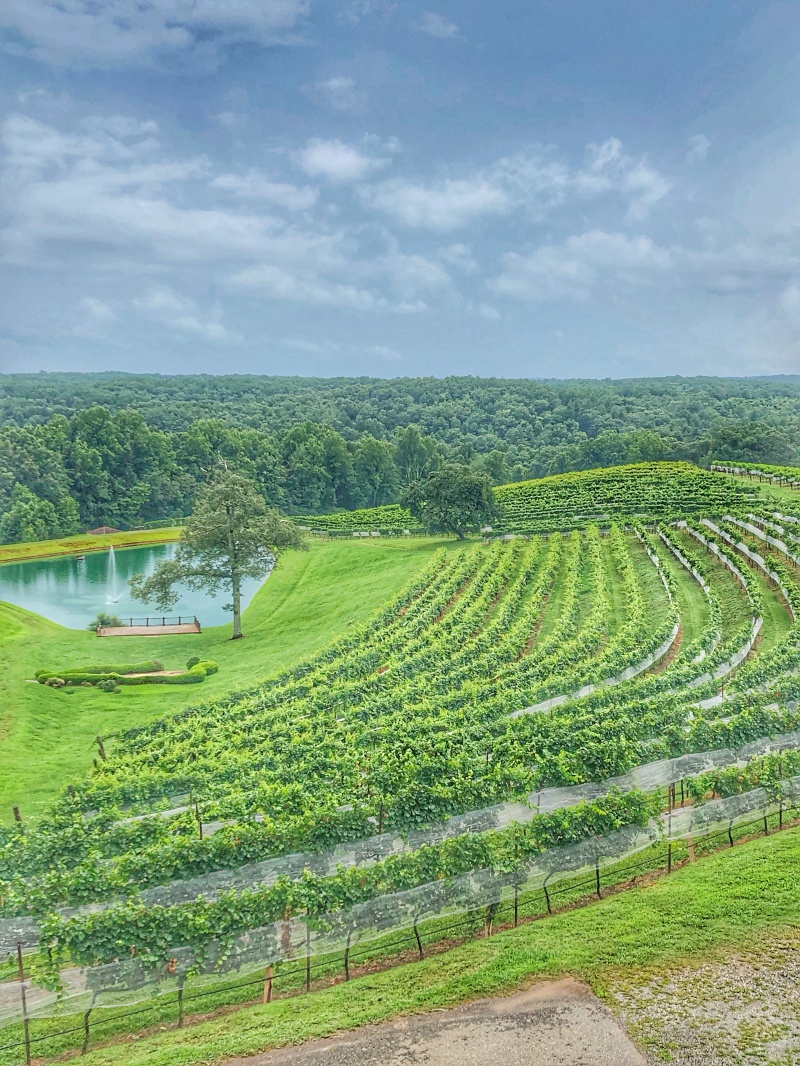 I visited here about 5 years ago and it's still so pretty! The ceremony will be held inside the wine making area and the reception will be in the room where we did the tasting, where that big fireplace is. It's going to be so pretty and I'm so happy for them!
Don't Miss a Post, join my list!