Hey, there friends!  Today's fashion post is highlighing a company I've shared with you before, Covered Perfectly (affiliate link).  It's been awhile, but today I'm sharing more of a business like outfit with their black pencil skirt and white sleeveless top.  Both pieces are suited to adding a jacket to dress it up and to me pencil skirts just go with heels.  I wouldn't wear flats with a skirt like this.  Their sleeveless white top is very versatile and great for any summer outfits, so keep that in mind.
I'm wearing the Boat Neck Tank and the black pencil skirt, pairing it with a black and white long jacket that came from Target.
Since it was chilly that day, I pulled out the pantyhose, which you don't see me in very often, but this skirt calls for heels and hose. My legs do not need to be bare this time of year, so nude hose it is!  I wore this to church on Sunday.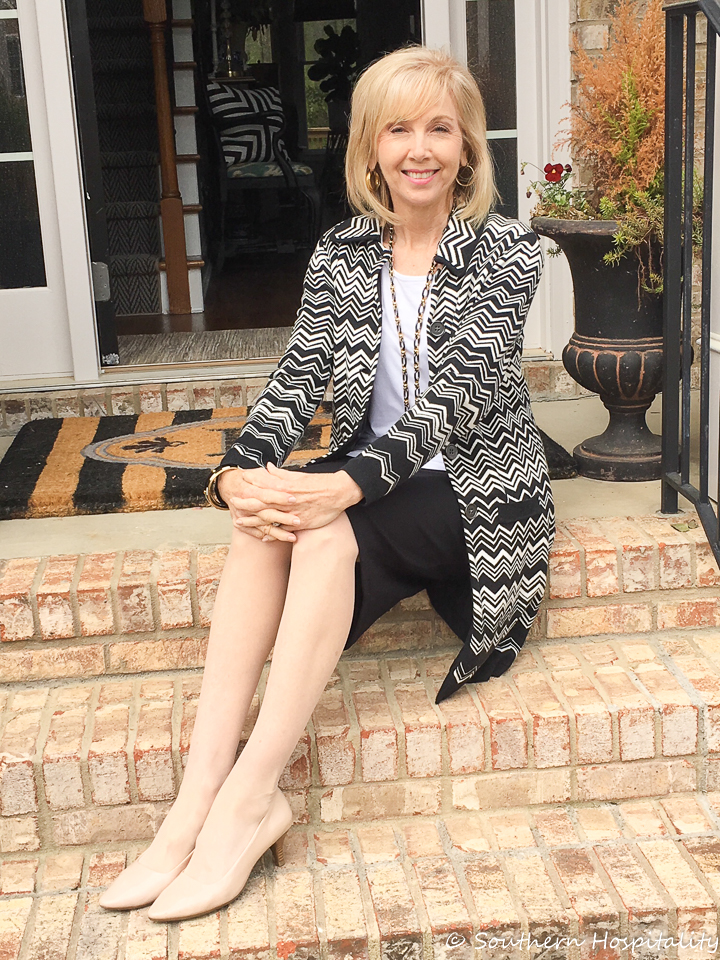 The top has a little slit on the side and is longer than normal, so a good overall white top to have in your wardrobe.  Both of these pieces are made from Micro Modal and spandex, which has a really nice stretch to it. I got a Medium in the skirt and a Small in the top.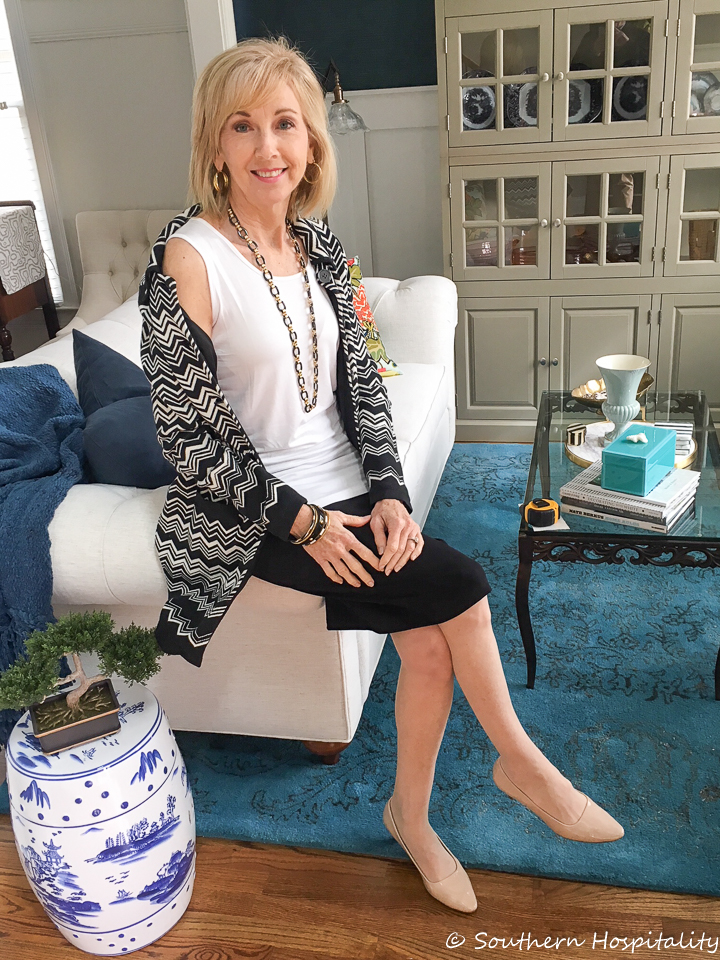 I've always liked the lines of pencil skirts, they are classic and just below the knee which is good for us over 50 gals. I added nude pumps with this outfit. Black and white is always a great combo!
I'm not in the business world anymore, but this is a classic style outfit that would work for many occasions.  Just change out the jacket and you've got 2 versatile pieces in your wardrobe.
Southern Hospitality readers can save 20% on up to two items! Use the discount code SH20 when you check out at Covered Perfectly. There are several styles to choose from and the discount will apply on up to two items, after that, you can take advantage of the buy 2 get 1 FREE special! Only one discount can be applied per order. Click over to Covered Perfectly to browse! 
Don't Miss a Post, join my list!