I'm not sure about where you are, but boy is it heating up in Atlanta now. June is definitely summer in Georgia and the humidity is kicking up big time, even if the temps aren't in the 90's yet. The humidity is the killer for me and really zaps my energy level especially outside.
Today I'm sharing some Bermuda shorts and T's and tops for summer. I'm all about staying cool during these summer months and these longer shorts are my go-to when I plan on wearing shorts outside. I throw on flats or tennis shoes and Bermudas paired with a Tee or cool casual top is my uniform during these hot summer months. I hope you get some inspiration from these pieces too.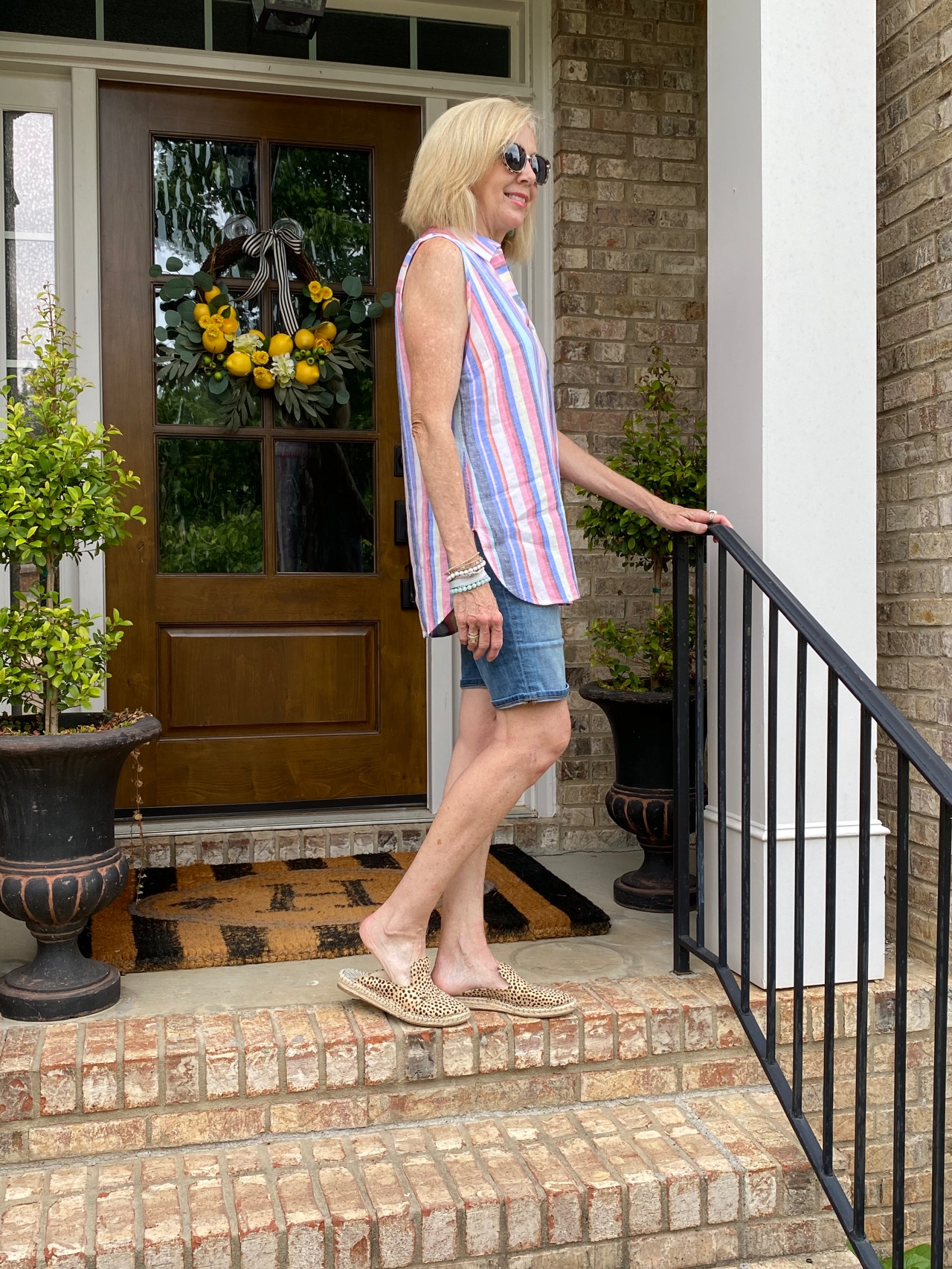 This is the kind of shorts outfit you'll find me in during the sticky days of summer. I love these longer denim Bermuda shorts that I picked up the last year or so from  Banana Republic. I've linked similar ones below. I have 2 pair of these, one lighter and one darker wash as well as a white denim pair and love them all. To the knee is definitely my thing now, no more shorter shorts for me.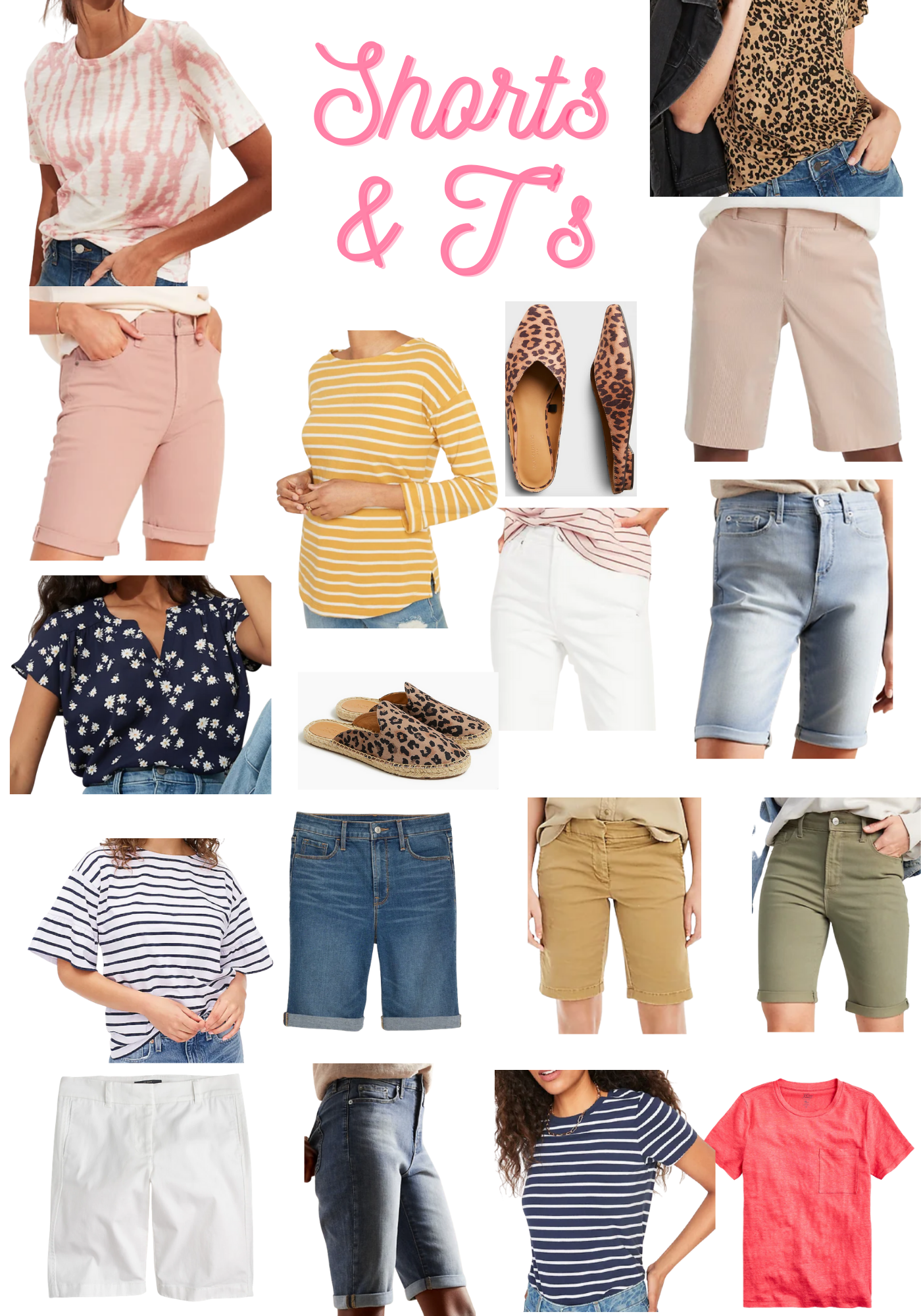 Here's a nice collection of Bermuda shorts from different stores and price points. Lots of good sales going on, so a great time to pick things up. You can't beat the combo of casual Bermudas and T's. A sure way to stay cool. How are you staying cool this summer?
I've got all of the above clothing items below in the widget, so just scroll through to shop (affiliate links used below). Thanks as always for stopping by!

Also, Soma is having a Prime Day sale, from what I hear it's the best of the year, note the dates they start:
6/21 – $25 Mix and Match sleepwear and sleepshirts (excludes sets)
6/22 – $25 Bralettes + $5 all Soma panties (excludes pairs $24+)
Chico's is also having the Prime Day sale, here are the particulars:
2 Day Shopping Spree – 6/21 – 6/22
Select styles starting at $19
Button Back Tees – $29
Brigitte Shorts – $39
Select Jewelry – $19
Sandwash Pants – $39
Sandwash Tunic – $29
Don't Miss a Post, join my list!