March has arrived and spring is definitely springing in Georgia! Green is such a fun color for spring and I'm seeing it everywhere this year. From Kelly green, to soft sages, brighter limes and more, green reflects the season in the best way. I think green can look good on most people if you get a shade that works for you. I've got a few Kelly green pieces in my closet and I need to get them out again this year.
I did order a couple of things from Shein so I could see what their quality is like and I was pleasantly surprised on my first order. I got a top and a dress and only got the top in so far, but I would definitely order more things based on the piece I got. I sure don't think you can go wrong with the money and they have free shipping over $29. If you sign up with them, you should get a 15% off coupon to start with too, so the prices are so reasonable. I think they would be perfect to order from if you want a stylish piece or two without spending a lot of money. It looks like several of you ordered some things last time I linked so you'll have to let me know what you think when you get your clothes in.
Disclaimer: I did find out after I shared Shein that they have questionable practices in producing their clothing. They are a Chinese company, which I knew, so be aware of these things too. I do try not to buy a lot of Chinese products for that reason, but you all can decide for yourselves.
Affiliate links used below. 
This is the top I got, the Swiss Dot Lantern Sleeve and it looks just like this, a soft neutral color which will go with a lot of things. I liked the dot detail on the sleeves, so pretty! As far as sizing, I got the size Medium, since it was listed as a size 6 and it's accurate for me.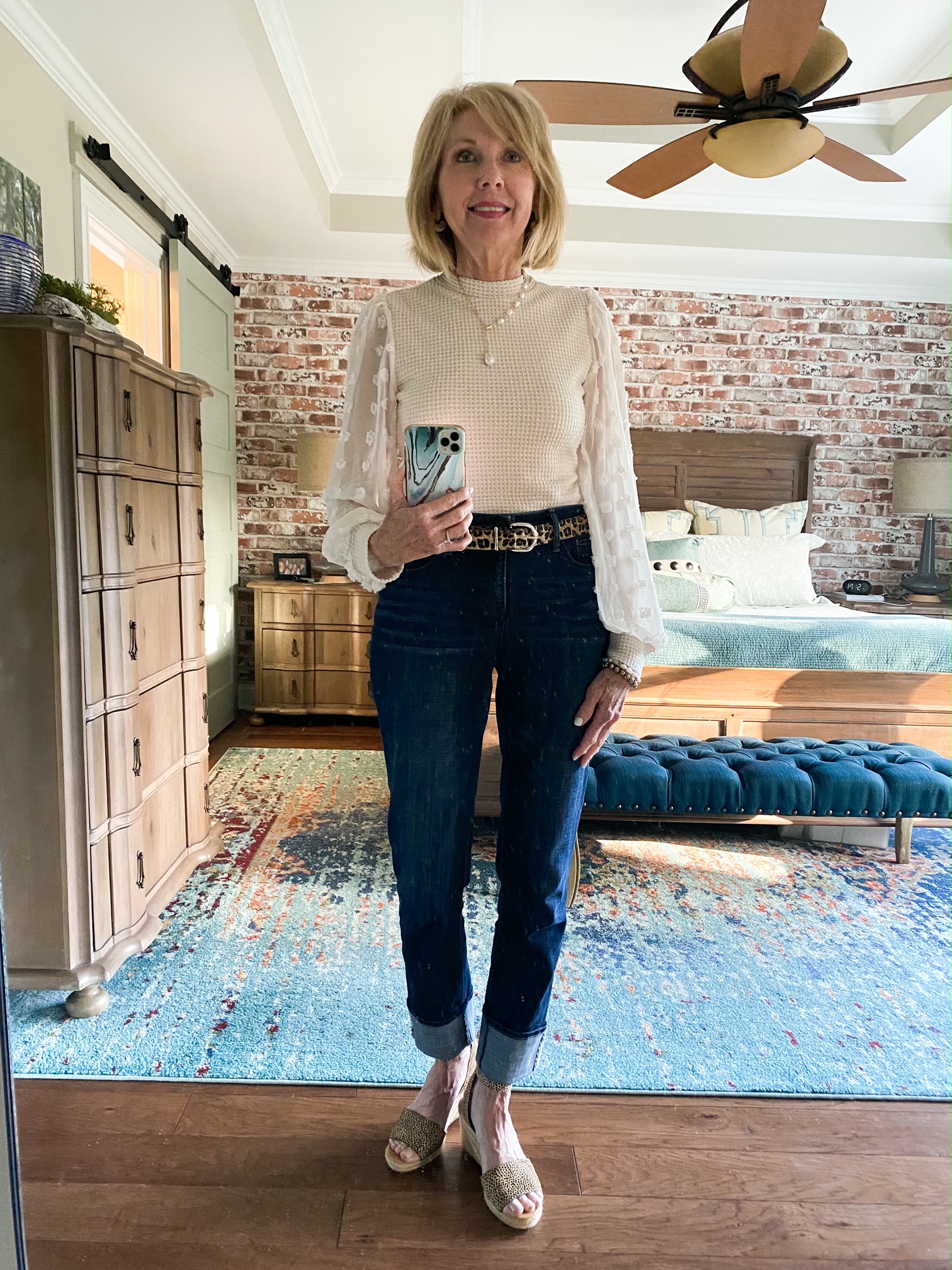 I would normally get a Small, but you should pay attention to the numbers too on their sizing, they size from 2 to 12. Many of their pieces have fun details like these sleeves and I like how different they are.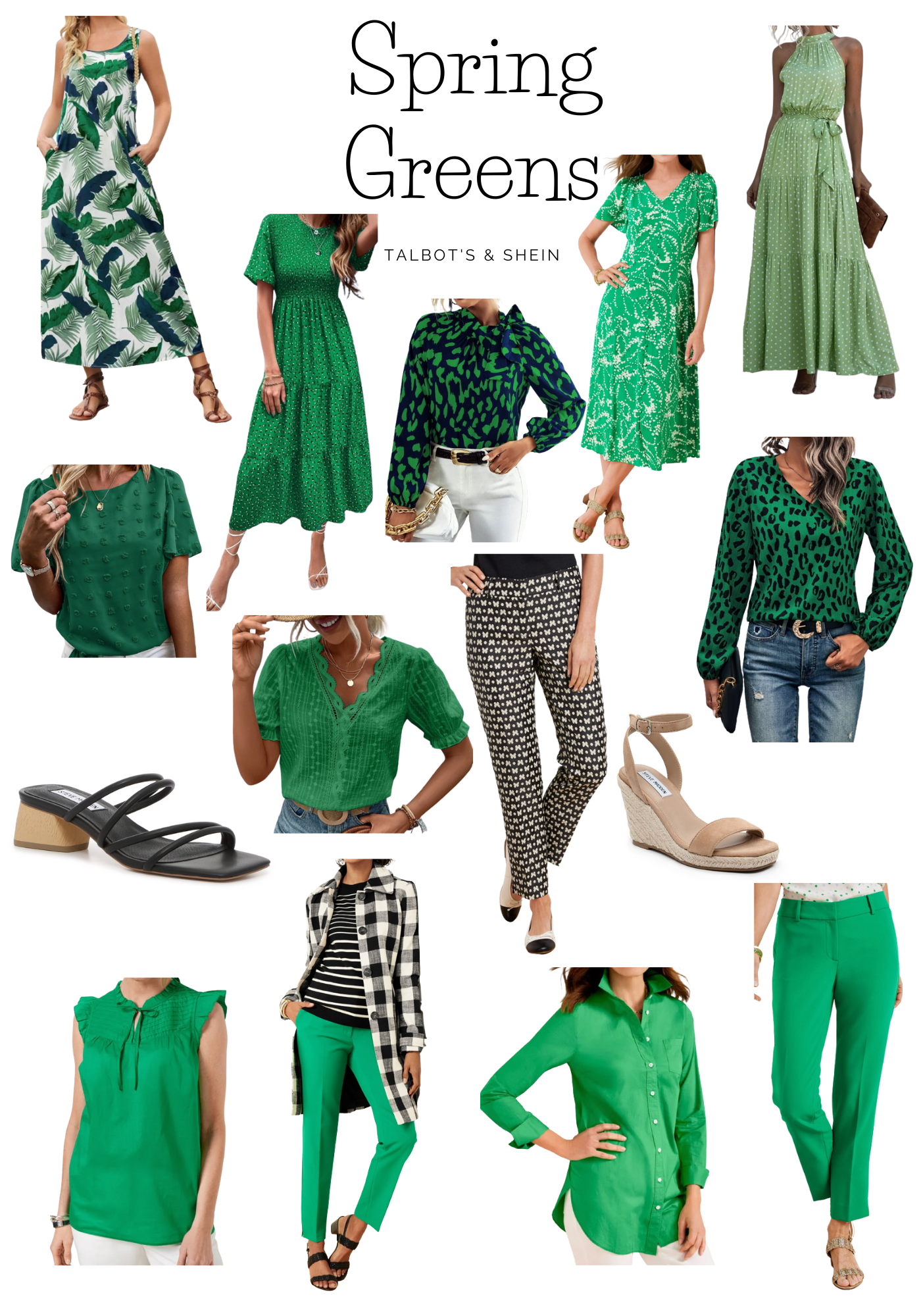 I found all these spring green pieces at Talbot's and Shein. These are such vibrant colors for the spring season, perfect with black and white and also white alone. I really loved that black check jacket from Talbot's. All of these pieces would be so fun for a spring look. You can find all these pieces below in the shopping widget, just click through for each piece:
Don't Miss a Post, join my list!