Cool is the name of the game these days! With the intense heat we've been having, my main goal is to dress cool and casual. I'm wearing dresses more these days too, since they do feel cooler to me. I wore this to church recently and it's also from Ross. Black and white are my faves and this gauzy dress that's lined is very comfy, so for Fashion over 50 I'm wearing a cute and casual dress from JBS brand. I didn't find much of this line online, so not where they are sold.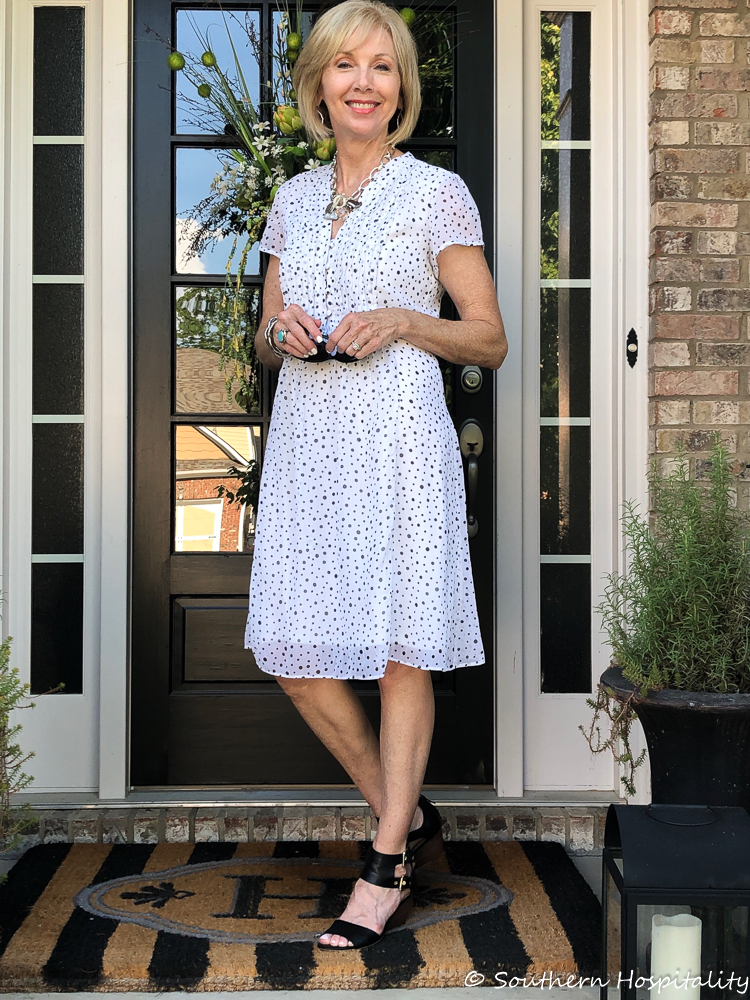 With subtle polka dots, it's so cute and I paired it with black wedge shoes by Sam Edelman I got maybe 2 years ago.
No pantyhose for me, I'm trying to keep my fake tan going these days to add a little color.
I really like dresses in the summer, they feel a little more dressed up and are way cooler than pants. It's sometimes hard to find them below the knee though, but this one worked.
I don't like showing too much leg anymore, so below the knee for me.
Wearing wedges elevates a dress a little bit too, although I could wear flat sandals as well. But a little heel adds a nice touch.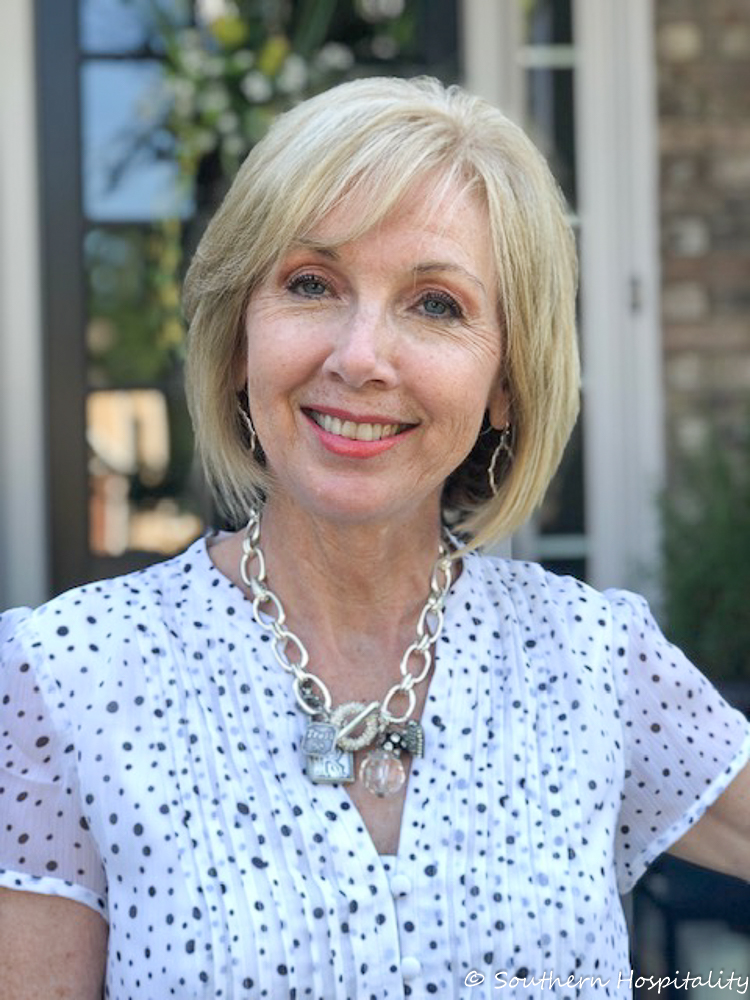 You've seen this necklace before as I've had it for several years now, but I did get a new base chain for it, as the original one had really started showing wear. I got this from Art by Amy years ago when she had a booth at the Atlanta Mart ( I think she still does during temporaries on the lower jewelry level), so check out the website for more. The new replacement necklace came from a local place I was shopping and it seemed to be a perfect one to add my charms to so I switched them out. These are all just big charms hanging from a chunky chain.
Look under Catalog…Bits to see all the charms she has online. You could order charms from her (including initial ones like I have, you can barely see the initial in the pic) and find your own chain. Some of her custom things are pretty pricey, but the charms aren't too bad.
Here are a few things I found online, including dresses and shoes you might like (affiliate links). Lots of sales right now on summer things so click through to see the sale prices! Thank you all for buying through my links when you can. I do earn a small commission and that helps my business. 
Don't Miss a Post, join my list!