We had a family wedding over the weekend. Mark's daughter, Traci who lives in my old house with her family, tied the knot in the backyard and it was so pretty. This wasn't the original plan, but Covid unfortunately put a halt to the destination wedding planned in Destin, FL and the small backyard wedding was Plan B. I'm hoping to get to share wedding pics with you later, but I'll show you what I wore. It's a repeat from last summer, but I still love this dress.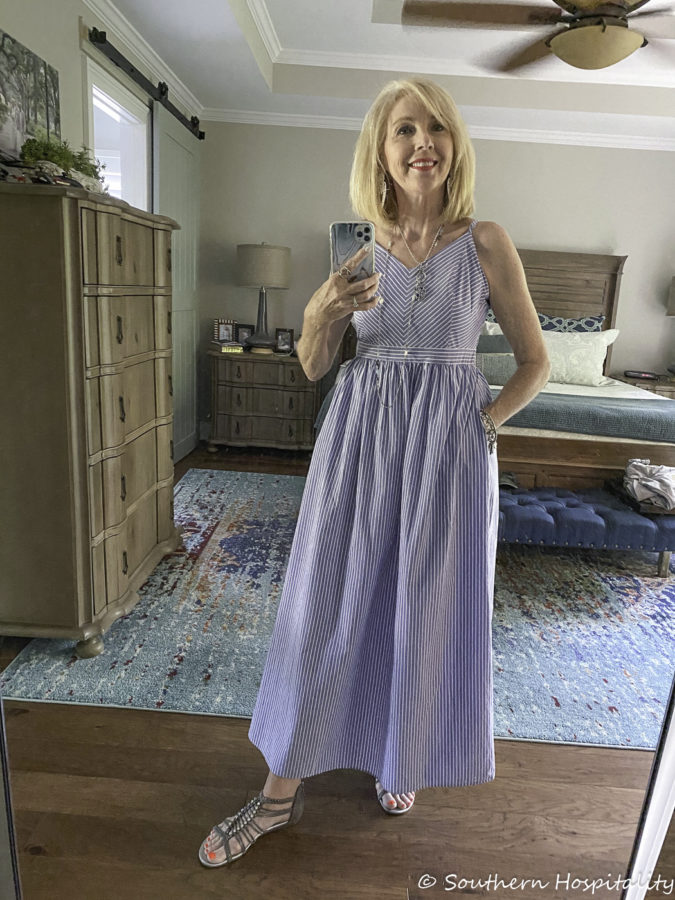 It's from Loft, but unfortunately no longer available this year. I have enjoyed this maxi sundress with pockets.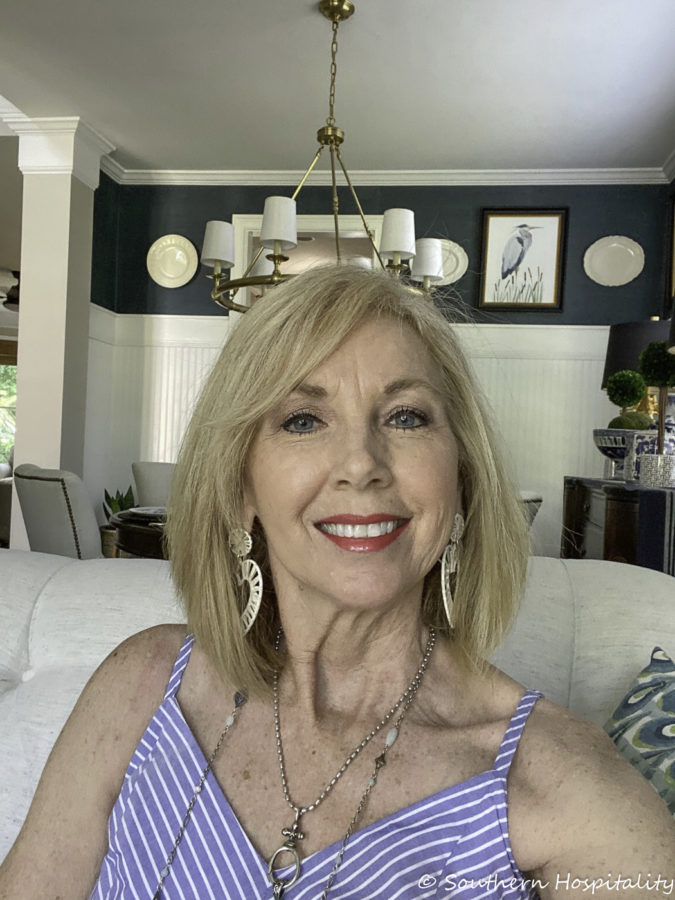 Here's my makeup and part of my jewelry. I wore a Lipsense lipstick for staying power. It ended up being one of the hottest summer days we've had, but at least it didn't rain.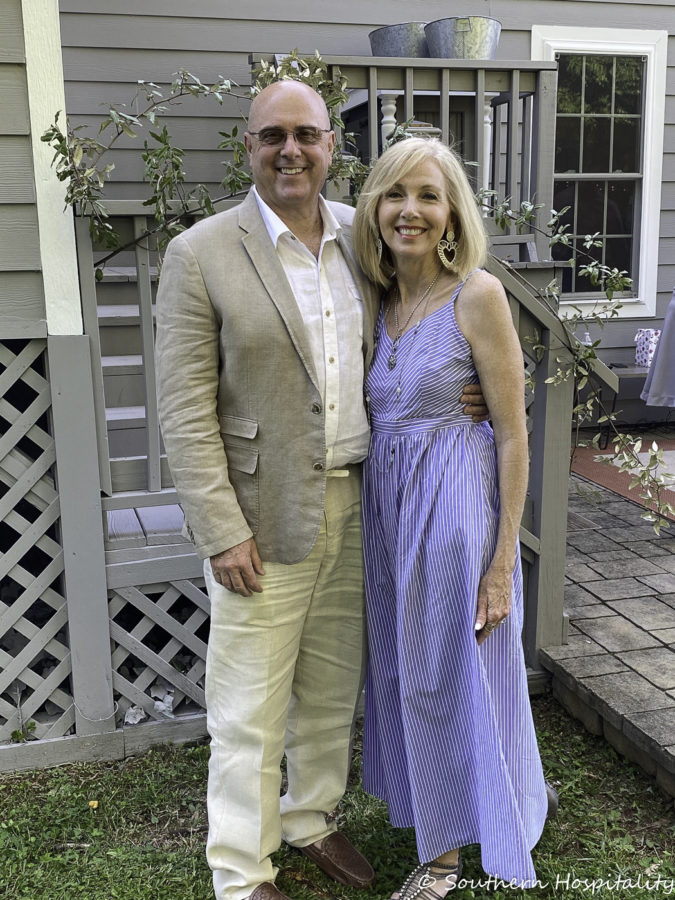 Mark in his linen and me in my blue sundress, looking summery for the occasion.
There have been some killer sales this week from Ann Taylor and Loft, so I'm sharing some of those with you. I bought a few new things that were just so good I couldn't pass them up. These are all the things I ordered from Ann Taylor and haven't gotten them in yet. Affiliate links used below. Click over to Loft if you're interested, they have an 80% warehouse sale going on, but it might have ended early this morning, but check it out and see.

Here are a few dresses and sun dresses you might like (affiliate links):
Don't Miss a Post, join my list!