Hey there! I'm sharing some fashion finds today and I decided I'm going to start adding some home finds in there too, when I see things I like. Hearth and Home at Target has some great new items out now and they are very affordable. Those blue and white lamps are gorgeous and if you're in the need for a set of those, not a bad deal, Safavieh brand which I love from Target. So from now on I'm going to start adding some home finds to my posts here too and I hope you enjoy them.
Here's the link to the bamboo luggage rack, it wouldn't save for me. I just bought this black and tan bamboo luggage holder for my new guest room redo. It's great! I have a couple of those wooden slices and use them a lot on my dining room table and they add a lot of texture.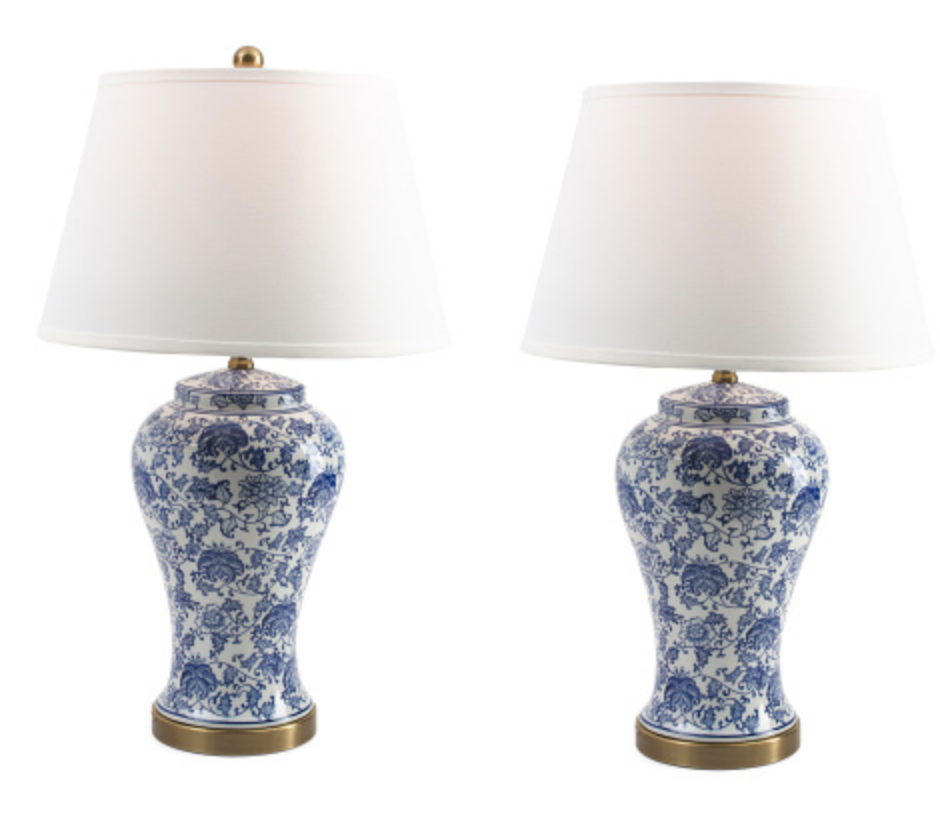 These look like similar lamps from TJ Maxx, to the ones I posted above, both Safavieh and a really great price for 2!
That set of 3 baskets, my friend Ann, from On Sutton Place, shared them and I bought them and think they are a great deal. Very textural and great for a lot of uses. I haven't used them yet, but I'm sure I will. Everything else are things that caught my eye on fashion and home pieces, so I hope you enjoy. I love those other baskets in two sizes too, they are great looking and reasonable.
Everything is linked below in the click through widget (affiliate links used):
Don't Miss a Post, join my list!