Hey there and happy Fashion over 50 day. I've got a new dress to share with you today, one that I got from a local consignment shop, Urban Renewal on Whitlock Ave. You girls who are local might know that one. I love this dress, it's a knit fabric and is very flowy and soft. It would be the kind of dress you could roll up and it wouldn't wrinkle.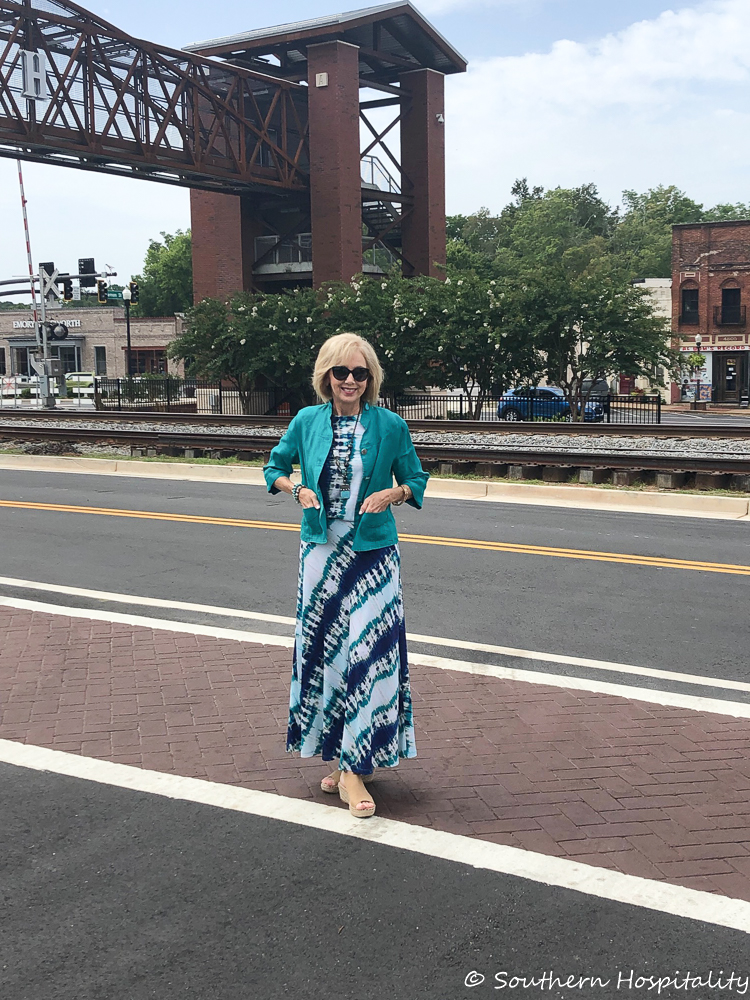 I took more pics than usual because we were in downtown Acworth for this photoshoot and I had to show you a little bit of the new that's happening in our little town. That's the pedestrian bridge behind me for people to walk over the railroad tracks as we get more restaurants on the other side of the railroad tracks from town. Acworth is growing!
It's a fun backdrop for photoshoots so I'm taking plenty. The jacket is from Chico's, also from Urban Renwal consignment and it matched this dress perfectly. Sometimes I need a little jacket for cold air conditioned rooms.
This building is Acworth's new little train museum, showing the history of Acworth inside. I love that they are sprucing up downtown and making it so nice. This is a replica of the old train station. We get trains through here all the time.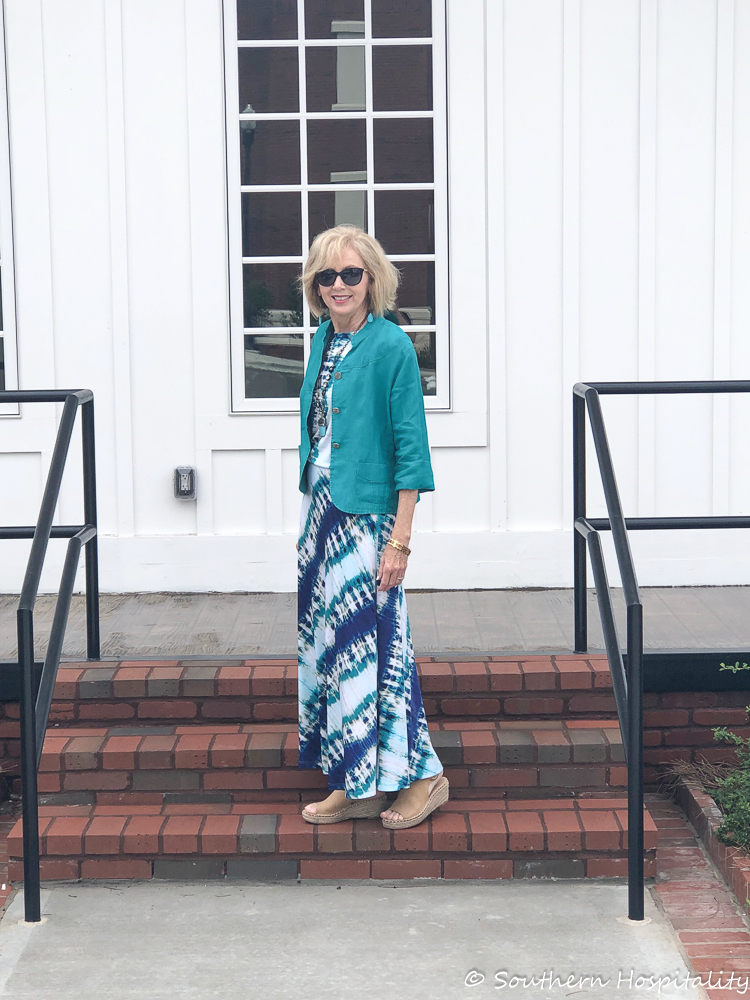 I love the tie dye look of the dress and of course the colors are right down my ally. The jacket highlights it perfectly. I'm wearing those wedge shoes that I shared last week and love! Several of you bought them too. So comfy!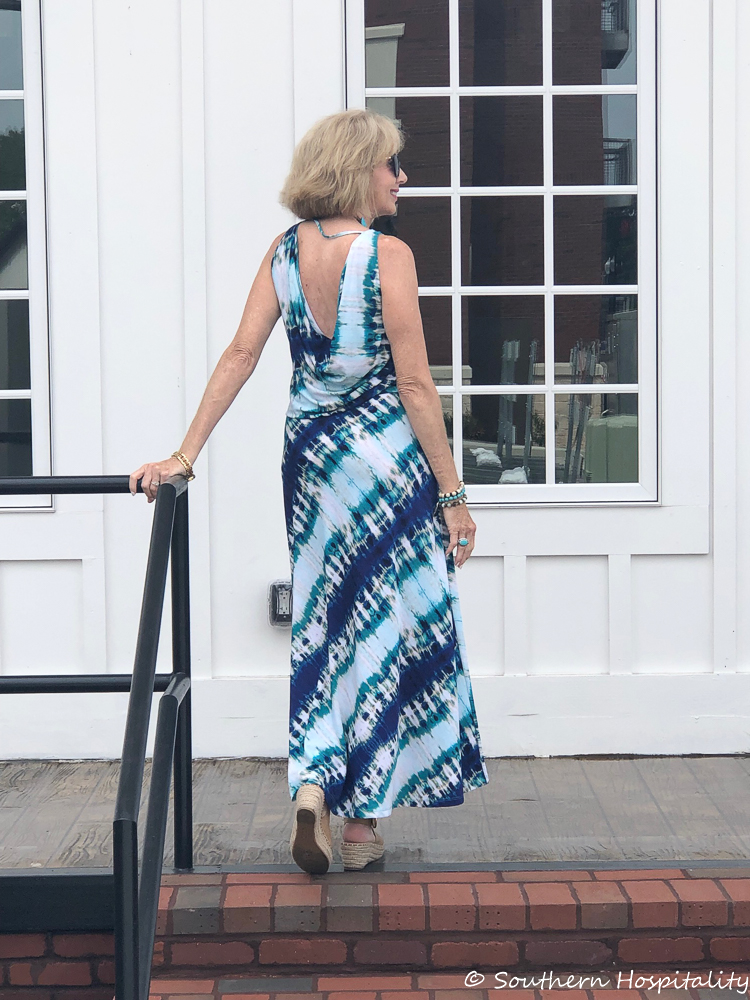 Here's the back of the dress. It doesn't have a label, so I have no idea what it is. It has a band around the waist and then the fabric drapes over that so the band is sort of hidden, but I think it's very flattering with a waistline.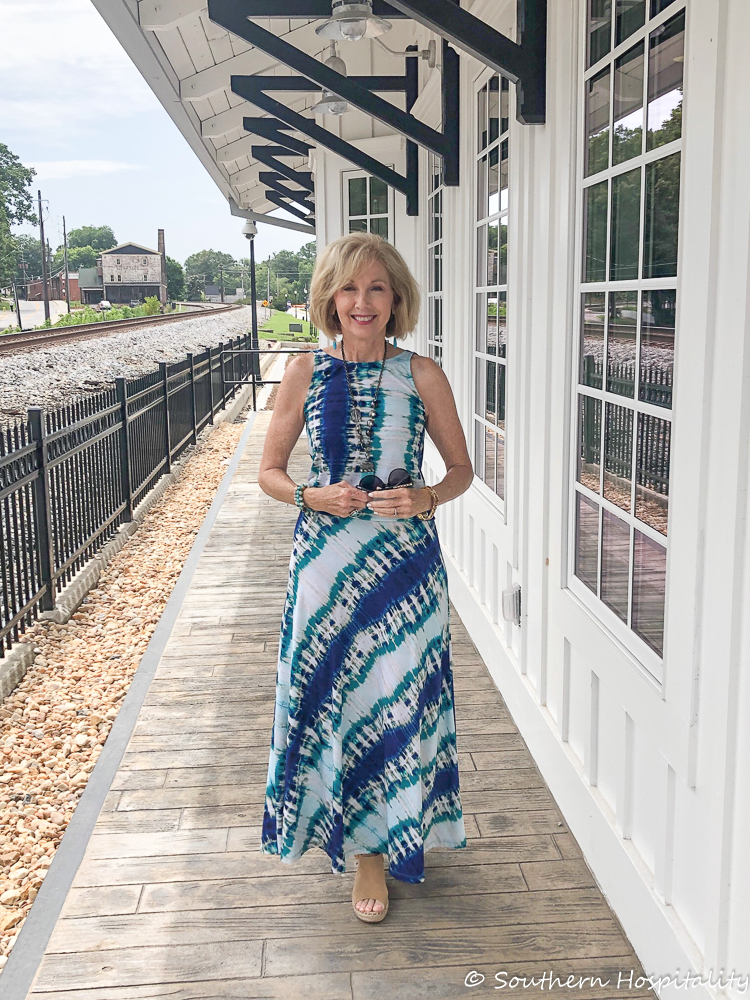 My hair was between curly and straight that day. I blew it out with a brush and didn't flat iron it.
There's a pergola next to the train station. I should have taken a pic of the red caboose that's been repainted.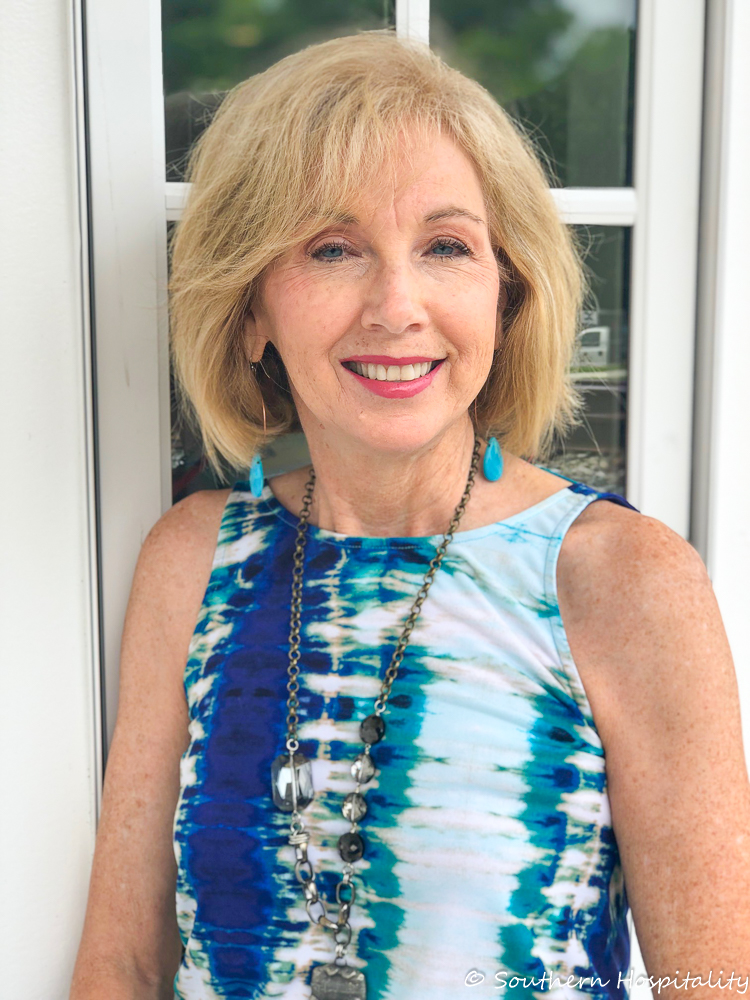 Closeup of the colors and my jewelry. I have plenty of turquoise jewelry and love it.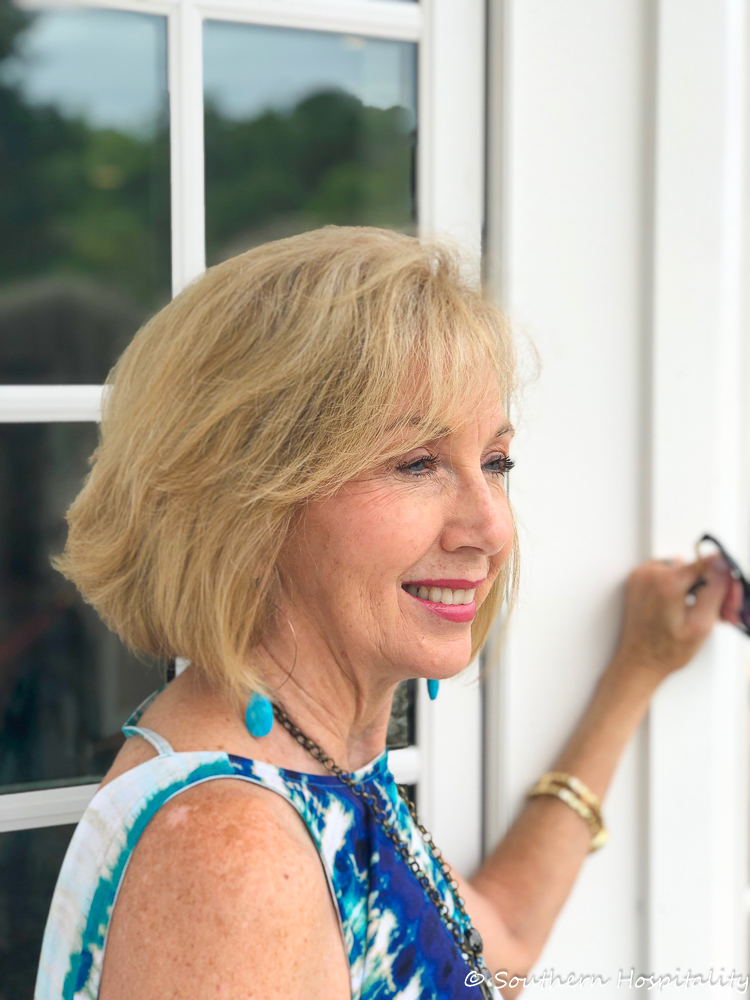 Another look at the dress and shoes. I love that these shoes are neutral for everything.
And here's another look at the jewelry. Jord watches just sent me this new watch. I love the turquoise face and the pretty gold and wood band. I have shared Jord before and love the look of their watches. I have to get a coupe of links taken out of this one. If you'd like to check them out go to Jord. This one is called the Cora Polaris.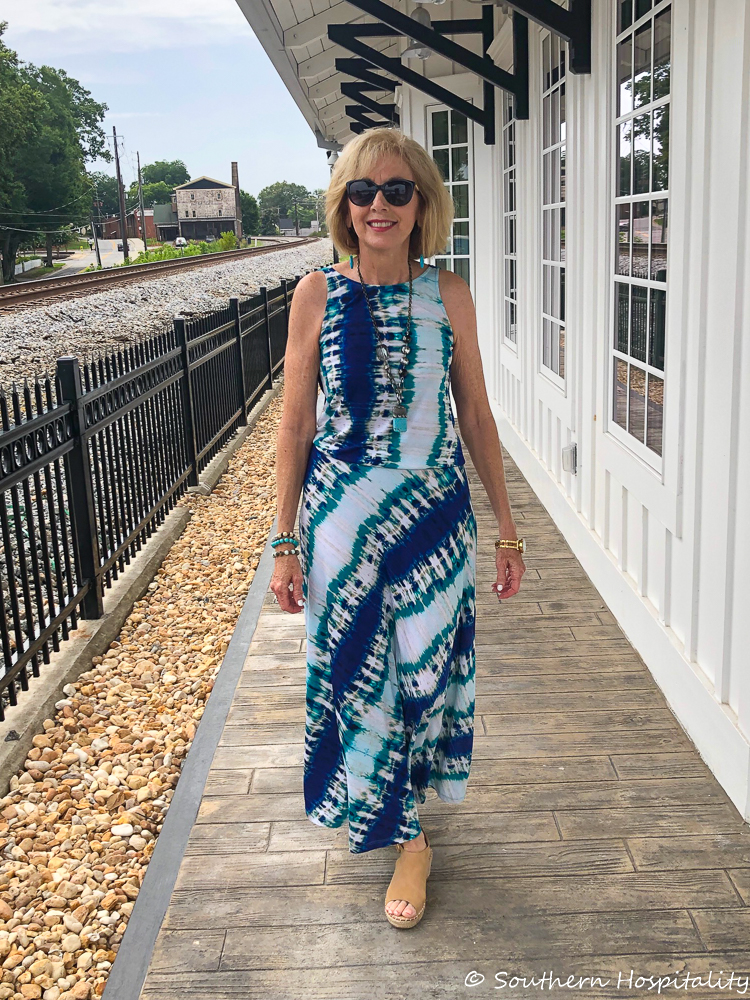 Can you tell I like this dress?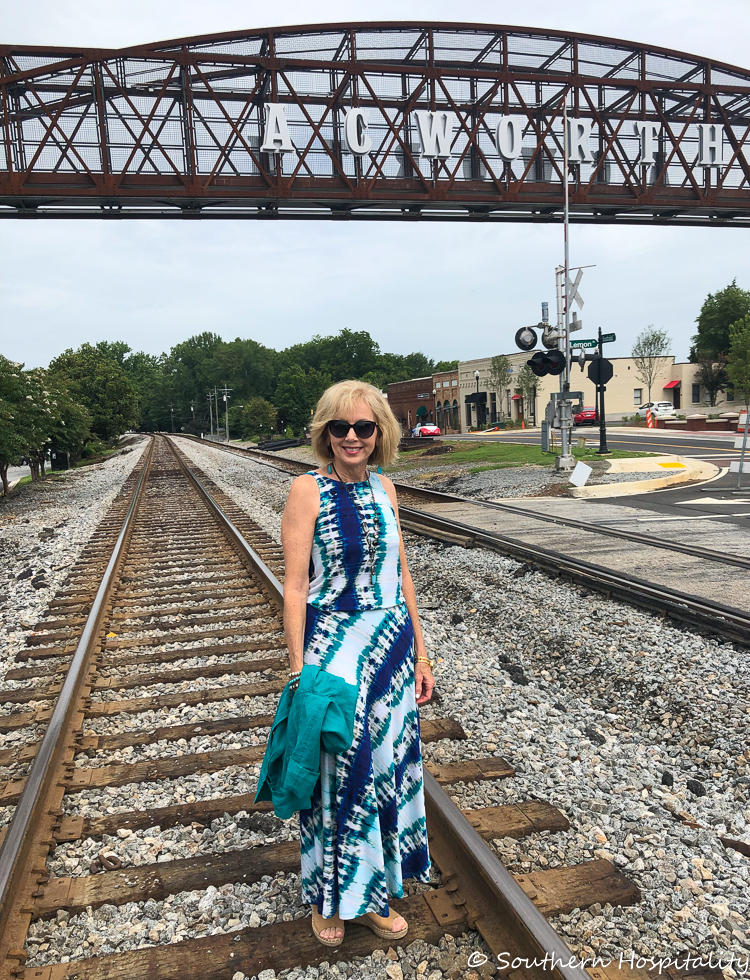 They've been working on the train tracks replacing some of the cross ties, so they haven't opened this crossing back up yet for cars to go over. But the improvements are happening and Acworth is looking great.
That's it for Fashion over 50 today. I have a few maxi dresses linked for you below as well as those shoes again. I still love maxi dresses in summer, so comfy and yet dressed up.
Here are a few maxi dresses I found online at Nordstrom Rack. They have some good deals right now and their dresses are nice, I've bought several from them before.
I'm sure if you've been online you have heard that Nordstrom is having their July Anniversary sale right now. I'm going to spare you the onslaught of links, but you can check it out if you'd like. It's Fall things at 40% off, so you can get a head start on Fall clothing updates.
Affiliate links used below as well as text links, which means I earn a small commission if you buy through my links. 

Don't Miss a Post, join my list!