Hi friends, it's June 1st so it's safe to say we are in summer mode now! We are still working on this pool. Putting in a pool is a lot of hurry up and wait, that's for sure. I'll do an update post this weekend, it's coming along, but not quite there yet. We hope to have water in there by the end of this month. We are so excited to be getting closer to the finish line, just in time for the GA heat of summer.
These fashion finds today are from Talbots and Target, there are so many cute things this year. I feel like the styles are very feminine these days which is nice. Who is wearing wide leg pants yet? I must go and try some on to see if I can find some I like. I don't jump on trends too fast these days.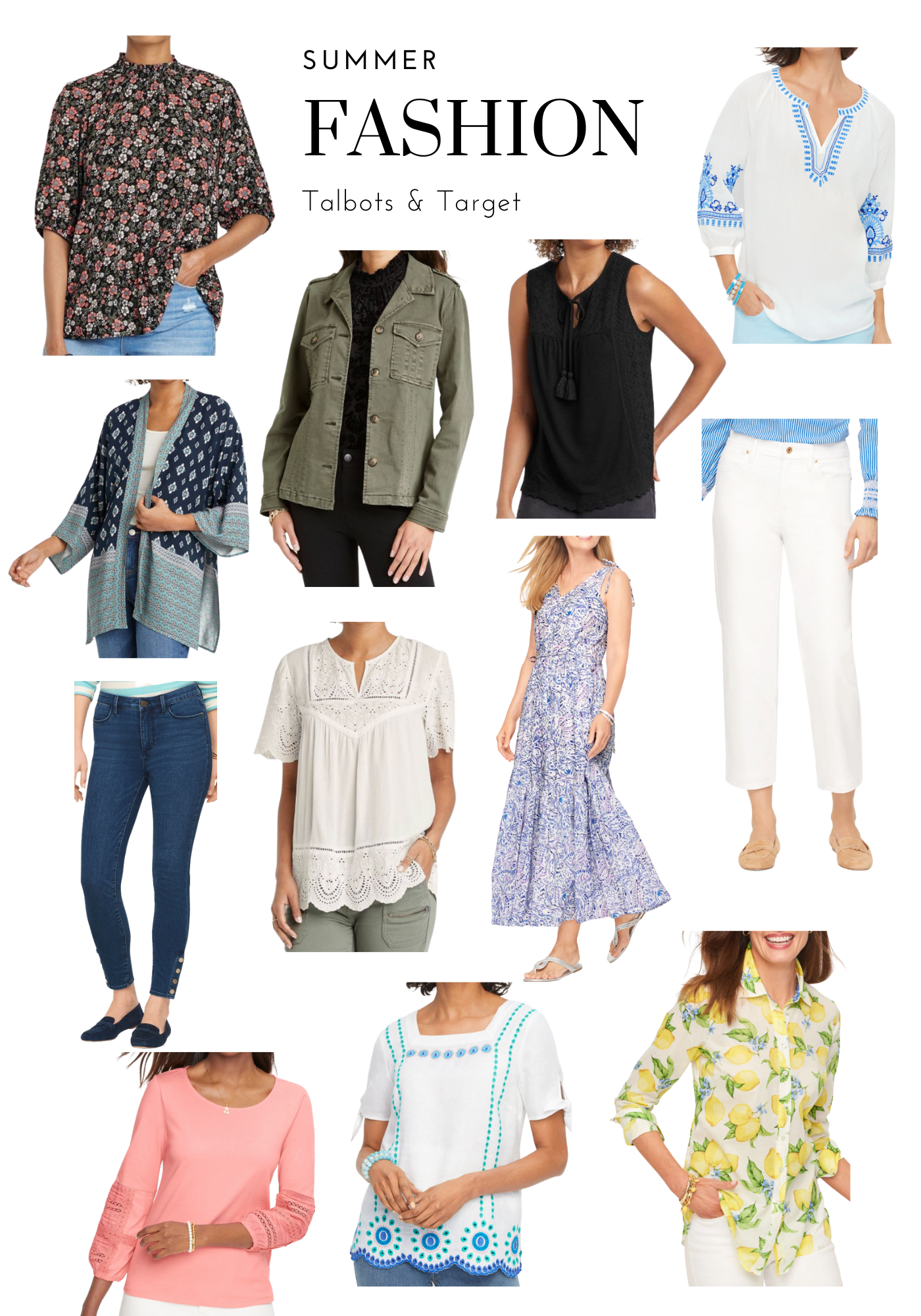 You can find all these links below (affiliate links used), just click through the shopping widget. There sure are some cute summer fashion finds this year.

Don't Miss a Post, join my list!