Happy New Year!  I've shared this bargain dress with you before, but it bears showing again, since I chose to wear it to ring in the New Year this year.  I don't often get this dressed up, but it is fun to do it occasionally.  I feel like a real lady when I'm dressed up in a little black dress with high heels.  Wearing pearls just adds to the festive occasion.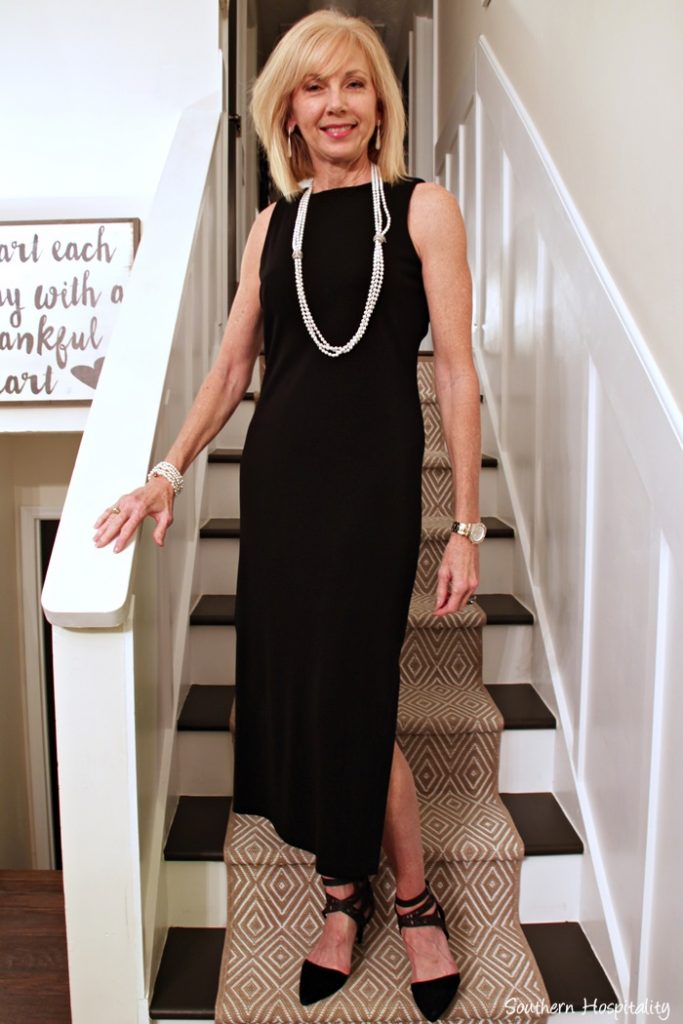 This is the little black dress I picked up at a thriftstore in Destin earlier this fall and happened to be just my size.  The brand is Moda International and it is such a cute and classic dress.  It has slits up each side to the knee, so is sexy in a subtle way, which is the way I like my clothing. Nothing too in your face for me, I try to dress modestly and in good taste.
I love the shoes I found at TJ Maxx on clearance for $20.  Great looking shoes and I have gotten a lot of compliments on them.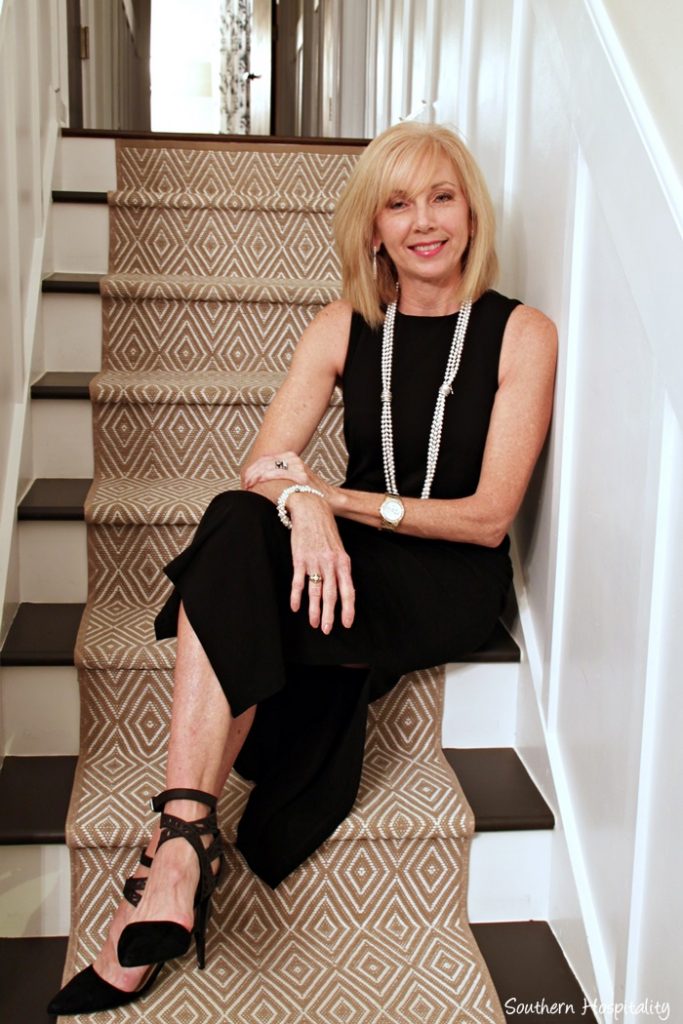 I don't like wearing panty hose anymore, so I choose to go bare legged, making sure my legs are shaved and moisturized.  I also used a sugar scrub on my arms in the shower for extra soft and glowy skin.
I added this hip length jacket with faux fur trim for my night out on the town. This is the jacket I got at the  Atlanta Market earlier last year, for only $15, I might add.  I do love my bargains!
I was sent this necklace by Consuelo Vanderbilt Costin from HSN and this is The Ambassador.  It was the perfect necklace for New Years Eve and I felt very stylish wearing it.  I get sent things to try out, so I'm happy to do so!
I wore these glitzy drop earrings and a bracelet that I already had.
I also had a date on New Years Eve and posted a picture on Facebook, if you want to take a peek at us…you know you do!  We were stylin' if I do say so myself and had a great time on the Marietta Square.
Happy New Years to all of you! I hope you enjoyed your New Years Eve as much as I did this year.
Don't Miss a Post, join my list!