Welcome to Fashion over 50 today. I've ordered a few things this spring and today I've got a Walmart find to share with you. I've been seeing a lot of bloggers sharing Walmart fashion and really haven't bought much from Walmart, but I think they have really stepped up their game in the fashion department. This maxi skirt is a fun one, a happy bright chartreuse that I thought would be a fun addition for summer.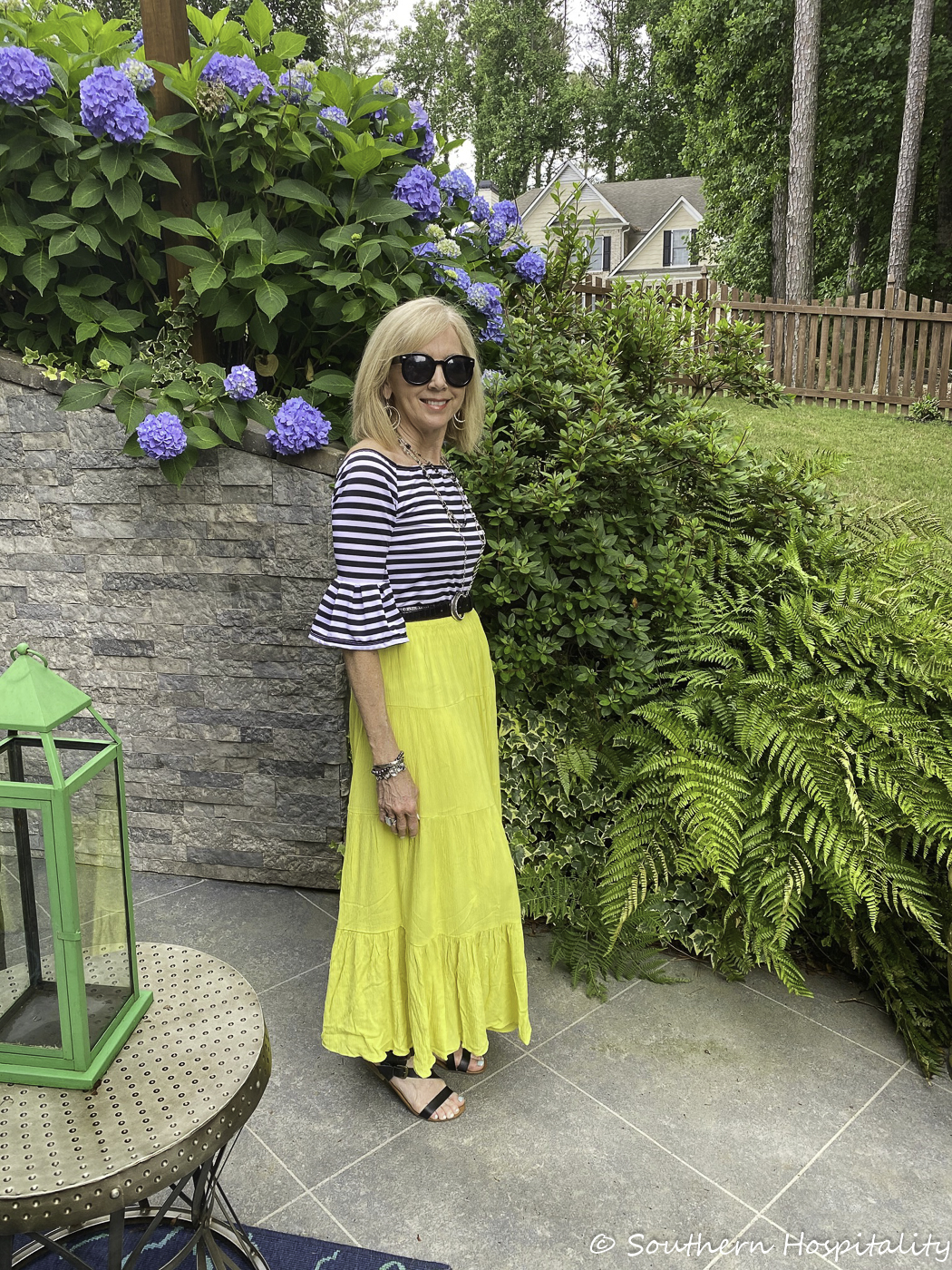 Pairing yellow/chartreuse with black and white is a good mix, so I immediately knew that I would add black and white to this skirt. Since it's full at the bottom, I chose this black and white striped top which is form fitting. I've got another black and white top too that I'll wear with it as well. This top is an oldie and I've had it at least 3 years and it was very inexpensive.
We went out to dinner for the first time since all this mess started and met up with friends in Marietta, so it was fun to sit outside and catch up with them.
I added black flat sandals and a black belt to set it off. The sandals are from Target past season.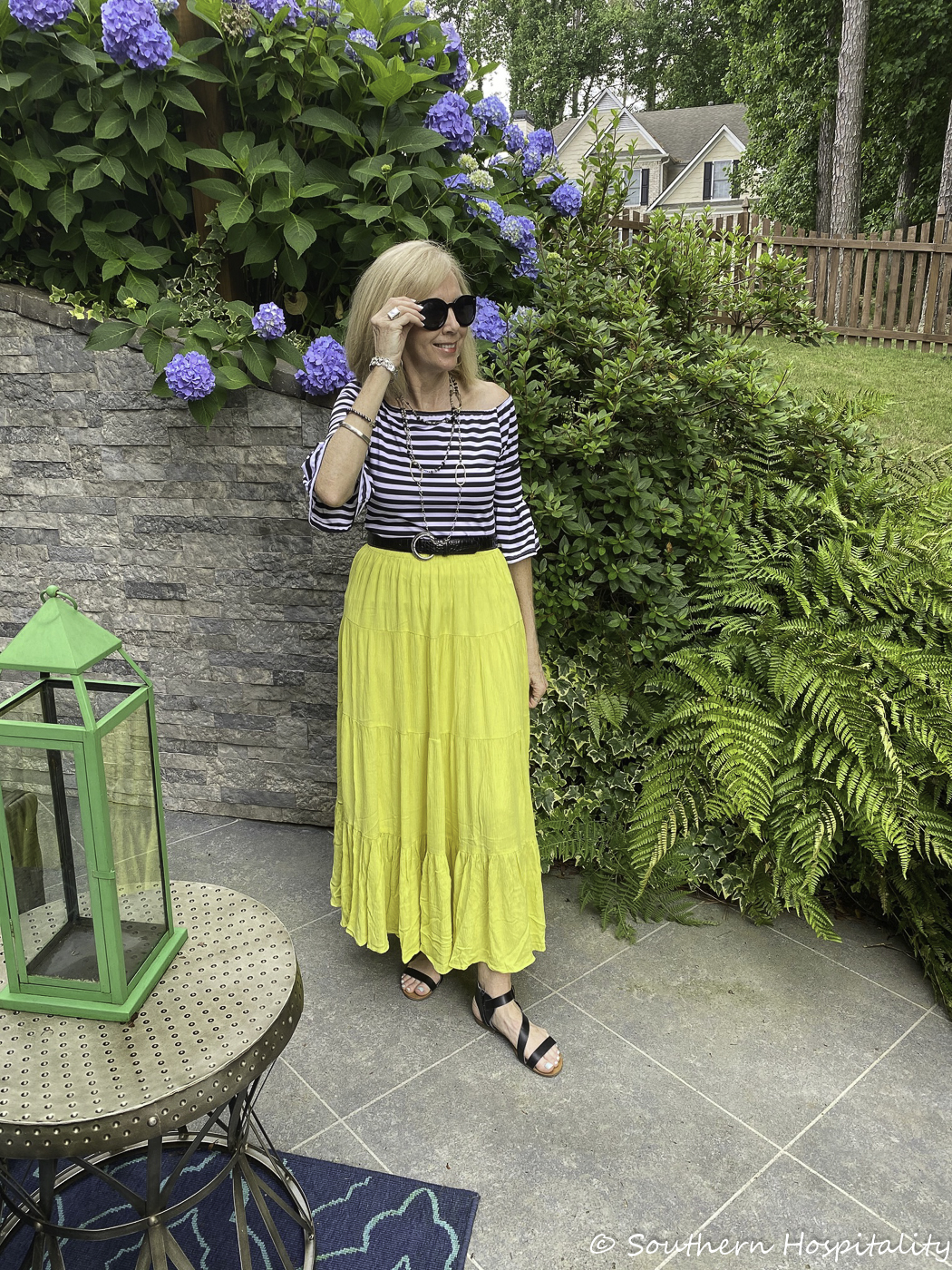 Casual and cute, I really like the skirt. It comes in black and white too. I almost went for black but decided on something different than I usually pick.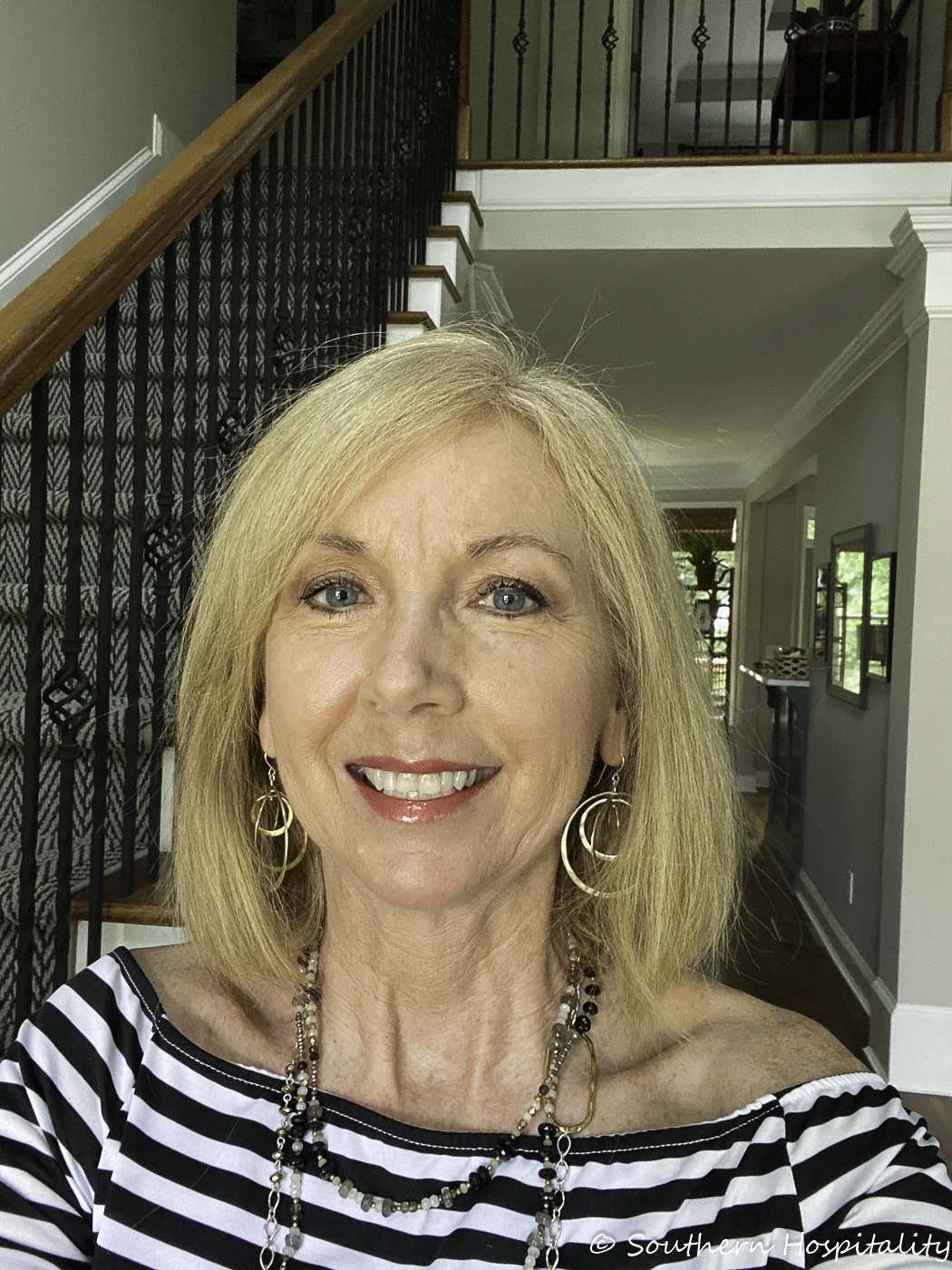 I layered some of my Grace & Heart jewelry. Here's a link if you want to check out anything I'm wearing. I really do love this jewelry and enjoy layering it. Such good quality too! I earn a commission on anything I sell from Grace & Heart.
Here are the June specials I wanted to share with you.
That's it for this week. I'm linking the skirt and a few other things you might like below. I got those sunglasses at Amazon, so I'll link them too. I've enjoyed them as well. Affiliate links used below!
Here are a few clothing options from Walmart I thought you might enjoy! The shoes are from different spots, but black sandals are great to have in your closet. I don't get new clothes all the time, but it's fun to mix in things for each season with things I already had.

Don't Miss a Post, join my list!