Hi friends! I've got a fun group of white jeans pulled together today with a mix of tops. I love white jeans for spring and summer and you can do so much with them by changing out the tops. Enjoy these things as well as a few new pieces I can share today from my closet.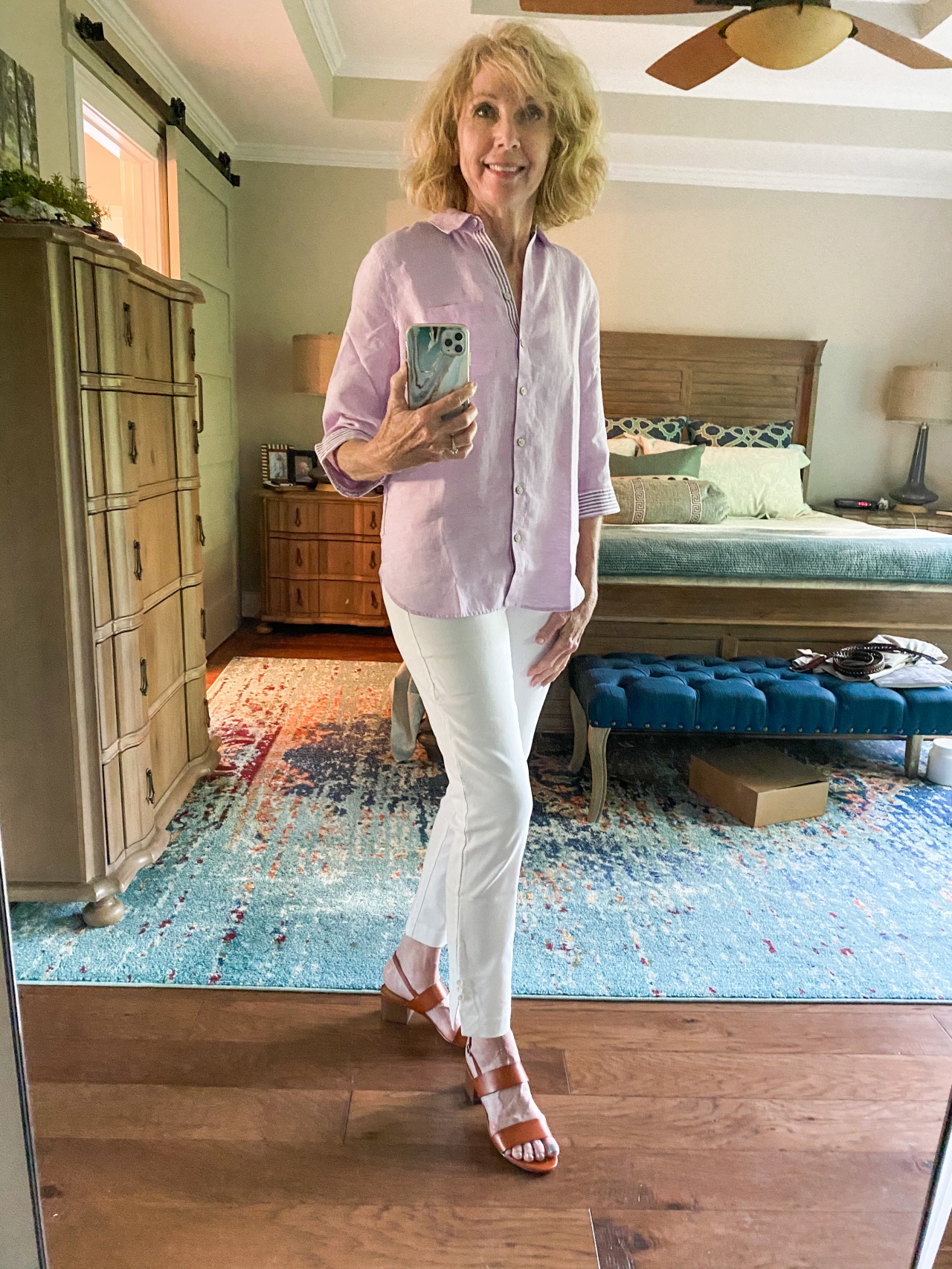 I love working with Chico's and they recently gifted me this outfit and I love it. These Brigette slimming pants are stretch pull on with no zipper. Cropped to the ankle they have a cute slit at the bottom with buttons so these can be dressed up or down. Paired with this lavender linen top, it's a great spring outfit. I would also wear these pants with tennis shoes. You can find the links below to these pieces as well as my shoes from J Crew. I'm going to enjoy these block sandals in a brown leather which will go with a lot of things (affiliate links used below):

I recently ordered this cute blue and white tunic high/low top from J Crew and love it too. They have had some really good sales. I need to steam this, but I love it. It's pictured below in my collage too.
I've pulled together a group of white pants and some colorful tops. I love this combo for spring and summer. You can dress them up or down. Links are all below the collage. Thanks for stopping by today!
I love a mix of white jeans and a colorful top for summer. You can find all the links below for the above white jeans and tops/jackets:

Don't Miss a Post, join my list!