Hi, friends I've pulled together some Fall feeling clothing items today that you might enjoy if you love jeans and booties. This is the time of year for those and there's nothing more cozy than jeans, booties, sweaters, and more to bring on the Fall feels. I'm ready, even if the weather is not cooperating yet! It will before too long. Enjoy these options that I've found around the web this week.
I decided to start calling this Fashion over 60, since this year I'll be moving to mid-60's so I figured it was time to own that and go with 60's! Ha! But Fashion over 50 covers all ages above that too, so there you go.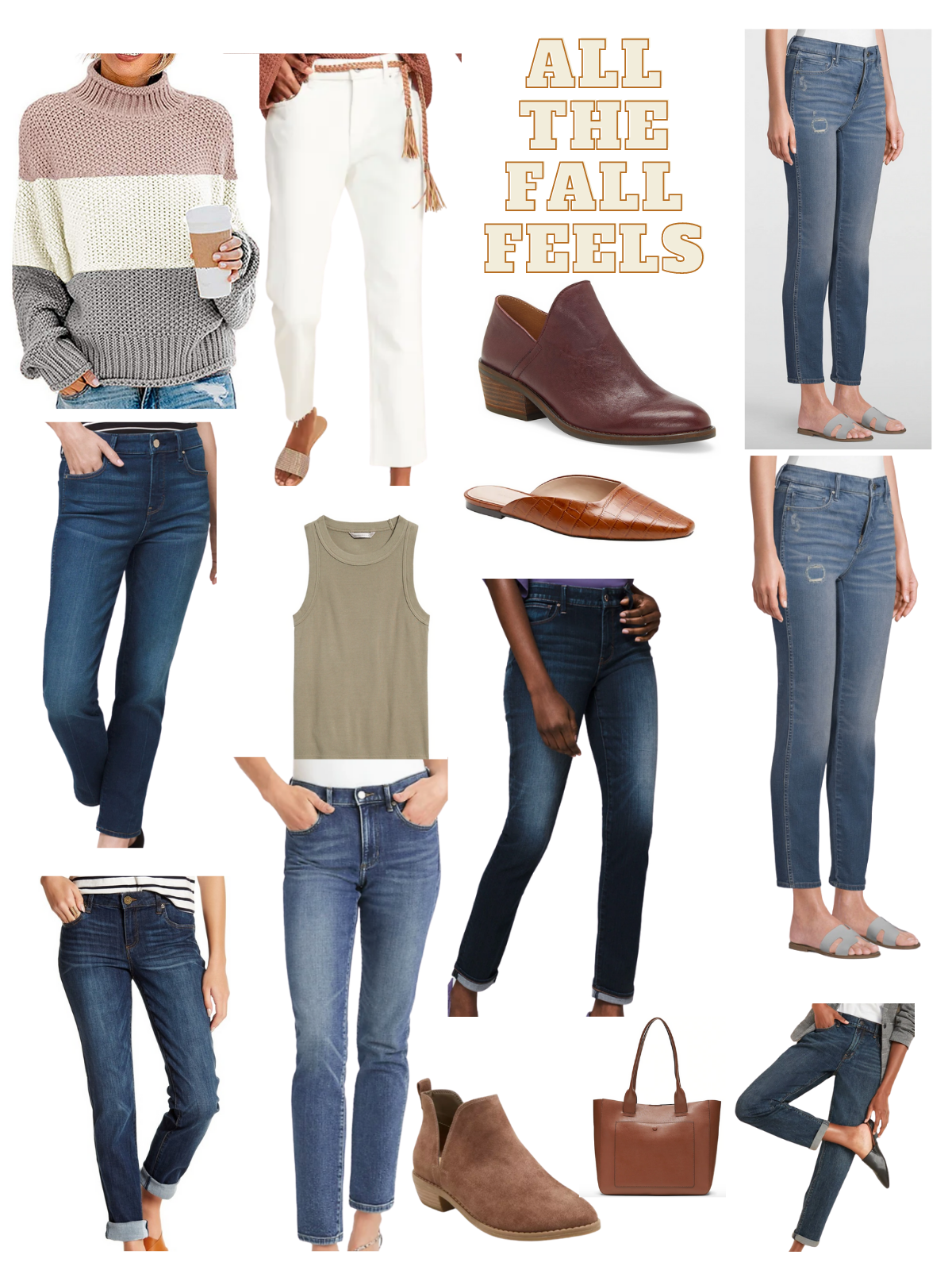 Some great jeans options for Fall! A couple of the jeans pictured I couldn't link on the widget below, so they are pictured separately below with links.
HIgh Rise Straight Crop Jeans/White House Black Market
High Rise Distressed Straight Jeans/White House Black Market
Shop all the above items below, with a few additions that I couldn't fit on the board. Lots of great sales still and doesn't this board just feel like Fall? Add a jacket and different tops, lots of mix and match options (affiliate links used).
Have a great week!
Don't Miss a Post, join my list!