If you have planters or urns by your front door like I do, you may have replaced those plants many times over the years. I sure have in mine! I've done seasonal flowers, real topiaries that lasted about 2 years, but in the long run, nothing really lasts there forever if it's real. Real plants are subject to weather and the time of year makes a difference in what you can plant out there. I got tired of trying to change those urns out for the seasons, so I finally went faux. I can't wait to show you how good and real they look!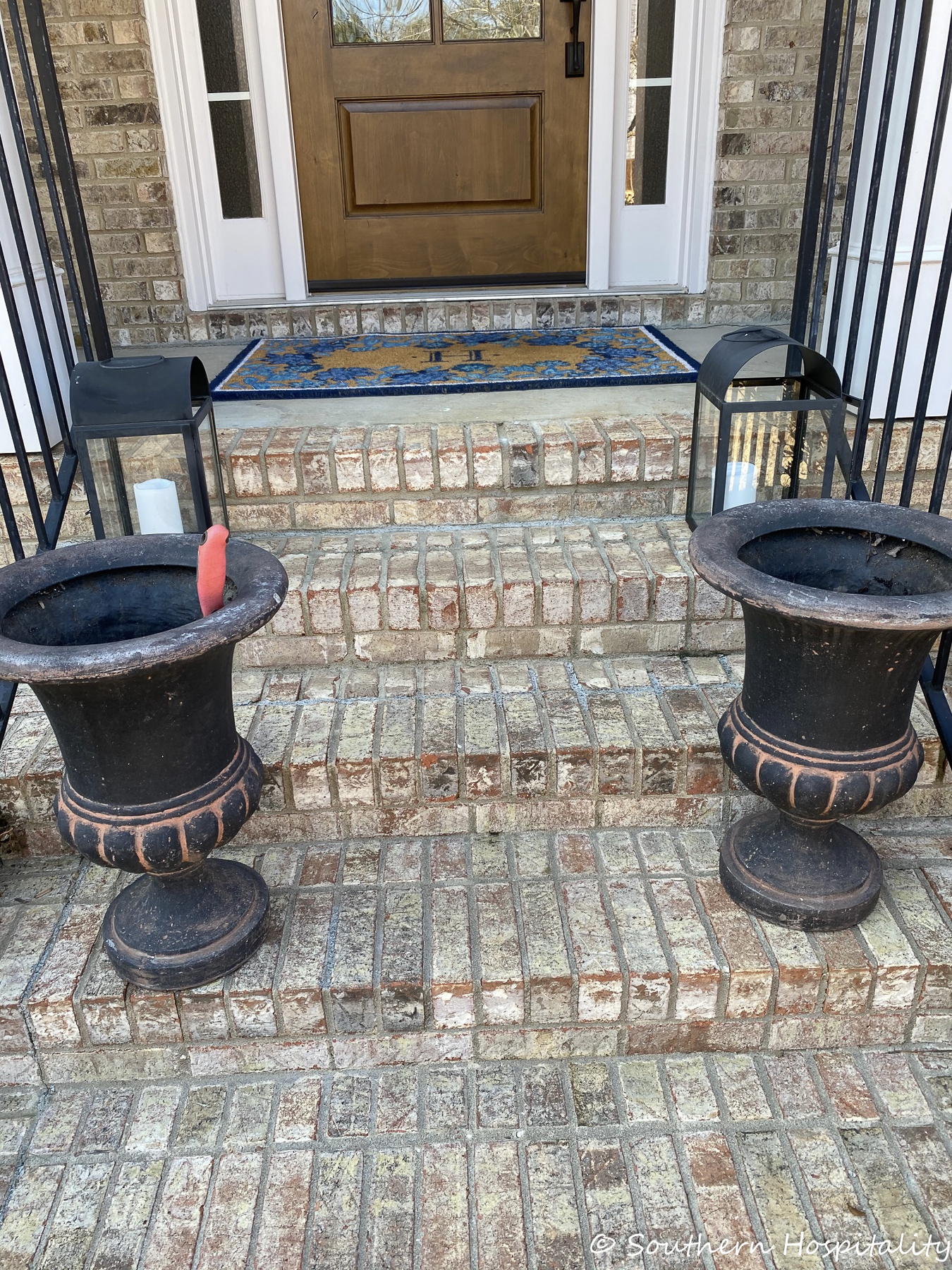 Affiliate links used below. 
I've had these urns for a few years and they are from Home Depot originally. They are lightweight resin and I drilled holes in them for drainage. These urns from Home Depot are very similar. So are these urns from Lowes.
I got this set of faux boxwood 18″ round topiaries for Christmas from Renee and Lauren. They asked me what I wanted and this was the perfect thing to ask for. I started searching online and found this pretty set of boxwood topiaries for a good price of $129 for the pair. I read the reviews which were really good and figured they would work for my needs too. They do! Mine are the 24″ x 18″ medium size.
They came packed in a box, so I took them out and fluffed the foliage. I also cut off the lip of the plastic container they were in since I didn't want water to sit in them.
They are set in some sort of resin/plaster which should hold them in place just fine. I took out the old plants that were in my urns and left about 1/2 the dirt in them. Then I simply placed the new topiaries on top of the flattened dirt and covered them both with marble chips we had on hand.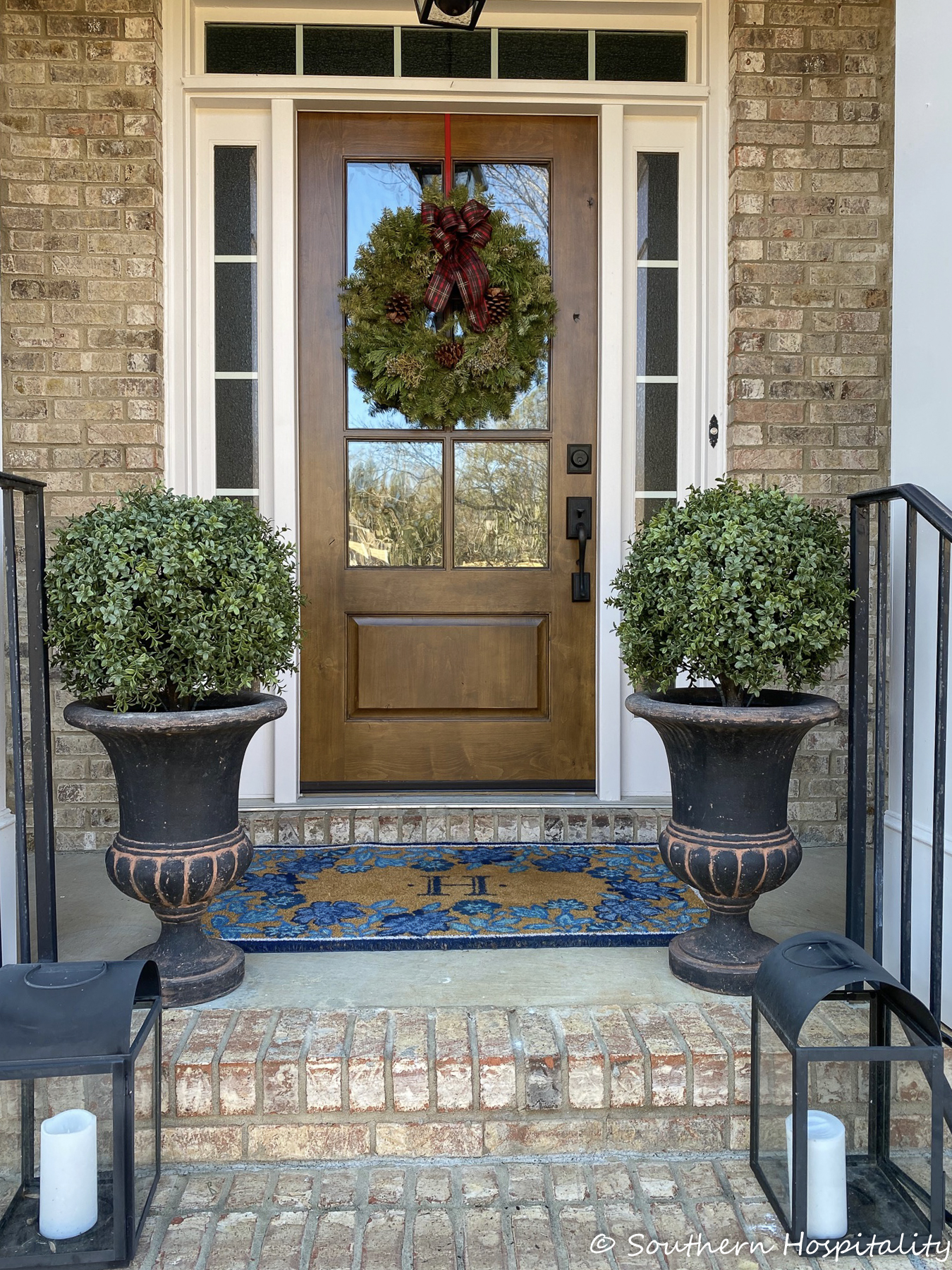 And here's how they look on our front porch. I love them so much! I like that they look very natural and they are not completely perfect, but have little tendrils of leaves popping up all over. Just fluff the leaves and pull the stems around to cover any holes.
I covered the bottom of the container completely with the marble chips and it finishes them off nicely with no dirt showing.
The trunk looks very realistic too and they are the perfect accent for the porch and these urns. I'll be so glad to not have to seasonally replace these plants anymore. These faux boxwood should last for years. Just wanted to share in case you've got planters are are tired of replacing plants too! I'm all ready for spring now!
Don't Miss a Post, join my list!