Earlier this year, I met Knoxville designer, Todd Richesin, when I featured one of his projects here on my blog. You may remember the beautiful Key West cottage that Todd designed.
Todd has been at it again and this time, it's an old-world style farmhouse at Blackberry Ridge Farm in Eastern Tennessee that got top billing in Traditional Home magazine.  A breathtaking panorama of eastern Tennessee's Appalachian foothills unfurls from the house's hilltop perch on the 300-acre farm.
For the full story at Traditional Home, click here.
Todd says this on his blog about the house and project:
This is a farmhouse I designed for a couple with grown children.  They wanted a home that felt grounded.  That it had been in the spot for generations.  We accomplished this by having an incredible builder, and by using some beautiful and unique antique elements, including a set of antique windows from a house in Provence.  It is a one of a kind home, for a one of a kind family.  Debbie, my client, is an amazing cook among other things, and she loves for the entire family to be there at the same time…..enjoying each others company, and making memories in a house that will be around for generations.
They also breed and raise the most amazing horses.  Irish Draught Horses.  These are majestic animals, and what a perfect spot to do it.  The entire project fits together perfectly…..just like Debbie's family and those beautiful horses.  Enjoy.
So, I'm just going to let you browse these beautiful pics and see for yourself.  Hope you'll click over to visit Todd's blog and the entire article at Traditional Home. There are a lot of details there about everything.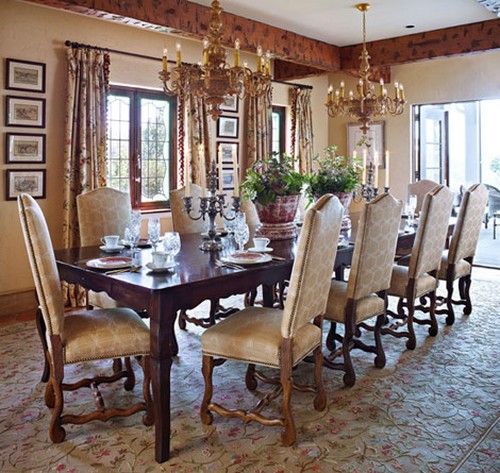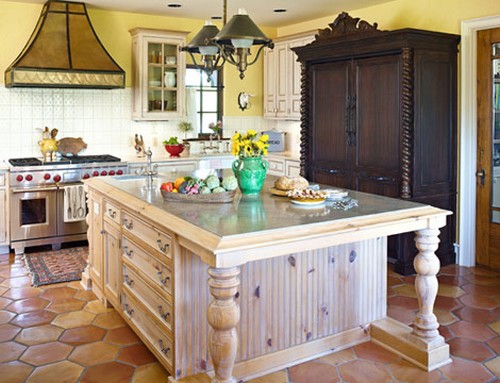 I will chime in and say what a beautiful and charming kitchen this is.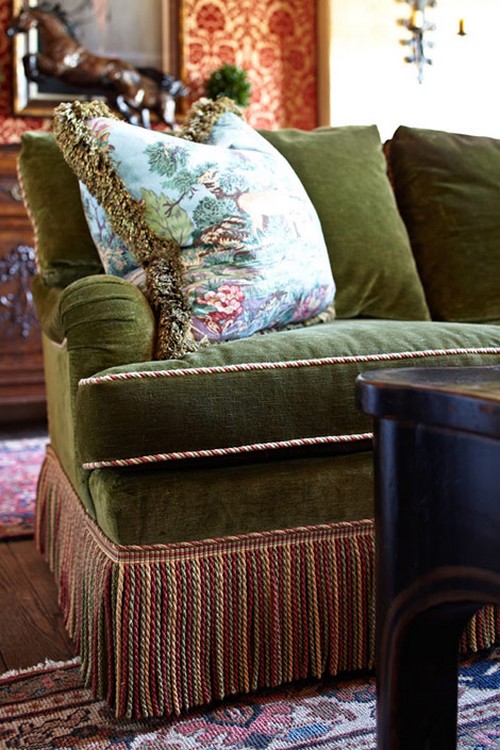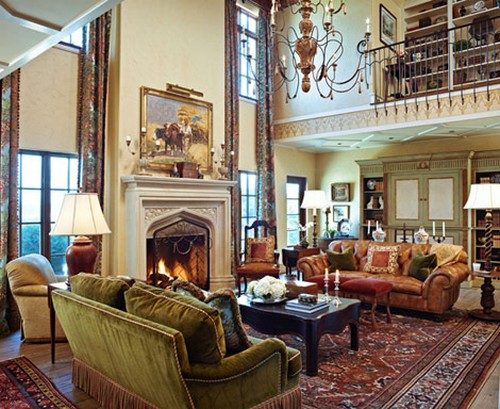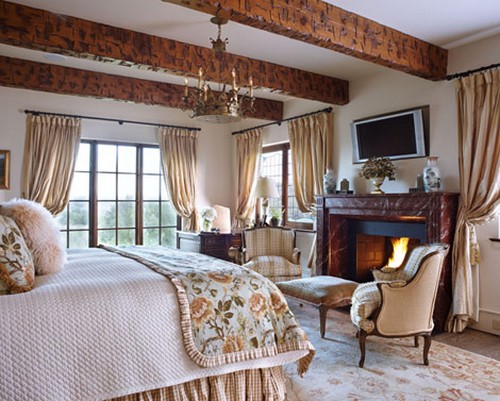 Traditional style never goes out of date and this is a classic example of using classic fabrics and design elements to make a new house look older.
Hope you enjoyed this one.  I sure did!  Thanks, Todd for letting me share your beautiful  project with my readers.
Architect: Margaret L. Butler, Cockrill Design & Planning
Interior designer: Todd Richesin, Todd Richesin Interiors
Traditional Home Photographs by Werner Straube
Written and produced by Candace Ord Manroe
Don't Miss a Post, join my list!