I have recently met another cute young blogger, 20-something Ashli, who hails from British Columbia, Canada, has been married 5 years to her sweetheart and they just bought their dream home and are fixing it up.  On a journey in loving a house, Ashli has done a marvelous job with making their house a home.  Home is her passion.
You will love Ashi's photos too! Come on along for a little tour of their house.

This is the library, the first room that is seen walking in.  Ashli has a great eye for putting it all together, doesn't she?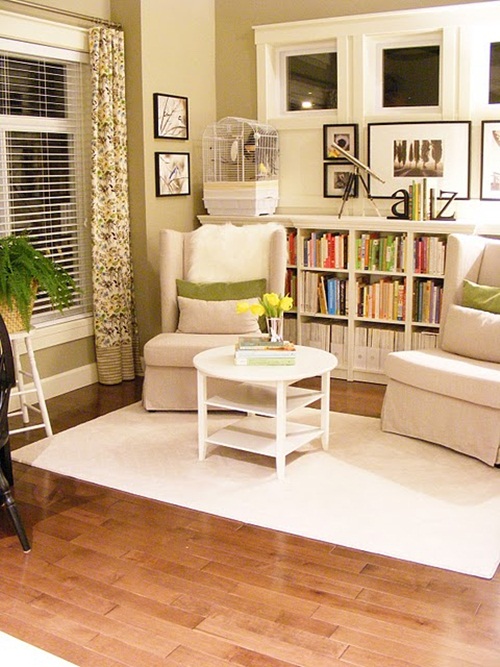 I love how fresh and clean her colors are.
The living room is a cozy space that looks so inviting.
The kitchen is stylish and modern.  Gorgeous, in fact!
I love all the details.
Sunny and bright kitchen.
The master bedroom is dreamy too.
And so is the dining room.
Ashli even has a crafty space all her own.  Who would not want an area like this?  An office and craft room, fun!
Mudroom boots on a tray is oh so pretty.  Ashli has really done a fantastic job with her house, don't you think?  I hope you'll hop on over and visit Ashli's blog, Maillardville Manor and say hello.
You are sure to be inspired!
Don't Miss a Post, join my list!