Today, I'd like to introduce you to a brand new blogger, Brittany with Dearest Home.  She emailed me with her latest project, a fireplace makeover and it is absolutely fabulous, so I asked to share it with all of you.
Don't we all LOVE a good Before and After?  Yes, we do!!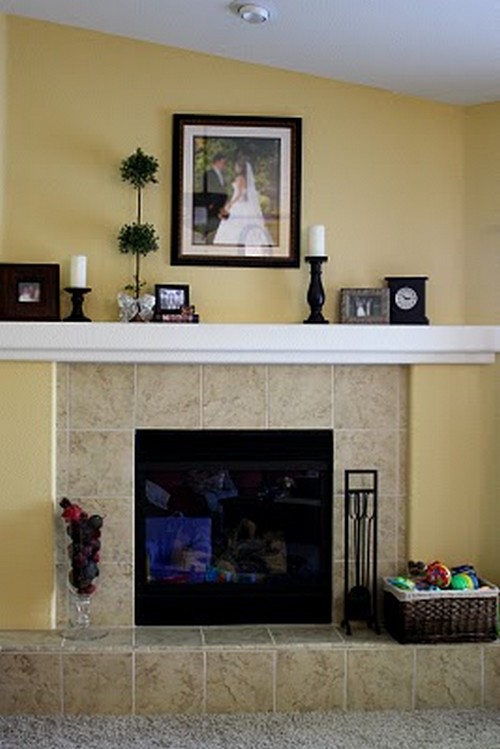 Brittany's original fireplace was pretty, but a little plain and blah, so she and her hubby worked on it to up the fabulous factor to make it stand out and say WOW.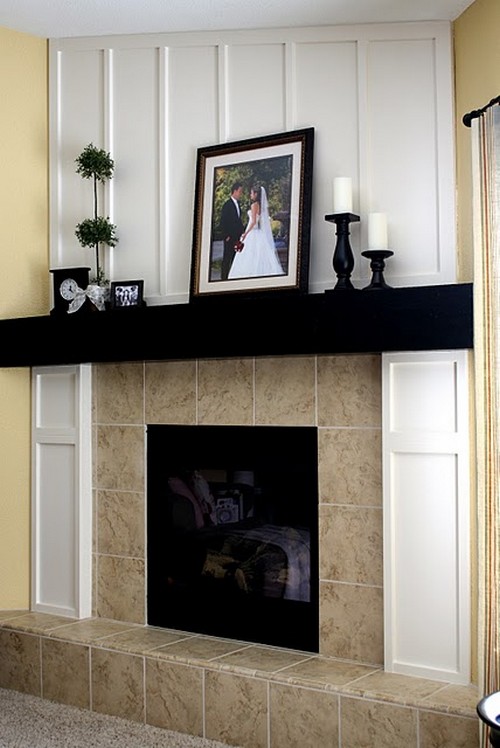 And WOW it is, with the addition of molding for a board and batten look and a snazzy black mantel piece, this fireplace demands attention.
Molding:  check
Black mantel: check
White paint: check
A recipe for a wonderful transformation.  Thanks, Brittany, for letting me share your gorgeous new fireplace.  Go over and say hello to Brittany, won't you?  For more details on this project, you can click the link above.

Do YOU have a fireplace that needs a facelift?  How about this for some thought?
Don't Miss a Post, join my list!