I love to feature all sorts of homes on Feature Friday:  big home, little ones, cottage homes, and designer homes.  And I appreciate all styles and sizes of homes.
I had the pleasure of meeting Jane and Leo, who blog at Cottage at the Crossroads, at the Haven conference this year and they are a delightful couple from South Carolina.  They moved in Leo's childhood home, an almost 100 year old cottage, sitting at the crossroads of two major highways.  They downsized their lives, choosing to simplify out of necessity, but discovered a new joy from that move to the cottage.  Located on land that has been in Leo's family since the 1700's, their cottage is special and sweet.
I hope you enjoy a peek into Leo and Jane's cozy cottage.  At 1400 s.f., it is much smaller than where they used to live, but they have made the adjustments and are loving their smaller home.  I don't blame them, it looks so inviting and homey, just the kind of place that is meant for real living.
Just looking at the front screened in porch makes me know that this will be a special home to tour, don't you think?
Jane and Leo are gardeners too and look at this adorable chair with planter that Jane put together.
Inside the red front door is the living room.  They tore out all the old carpet and discovered pine floors underneath, which they promptly refinished. I love happy stories like that.
I see this pic is before the red front door, but the living room is very charming.
This corner with the sagey green sofa and beautiful painting is so cute.  I see Jane loves rabbits too, so I know we could be friends. I have some like that in my collection too.
Love the fireplace painted white.
The living room is open to the dining room and it's casual, but holds plenty of seats for dining.
They have many antiques and collectibles scattered around their home.
The hallway holds special family pics.   Check out those doors, I  just love old doors in homes.
The original kitchen is still intact, sporting new white paint on the cabinets and green on the walls.
Love those cute café curtains, which I've noticed are making a big comeback lately.
There's another one of those pretty doors again.
The guestroom is welcoming too.
And Rascal, the cat makes himself at home, as cats will do.
Their enclosed porch gets a lot of use, I'm sure.  Porches and the South just go hand in hand.
So does watermelon and the South.  We love our watermelon down here.
They grow veggies and flowers equally as well.
Anyone who grows veggies is OK in my book.  I come from one of the best vegetable gardeners around, they are good people.
And that's a tour of Cottage at the Crossroads.  I hope you enjoyed visiting with Jane and Leo at their South Carolina home and I would love for you to click over to their blog and get to know them better. They are a delightful Southern couple and here's their complete home tour.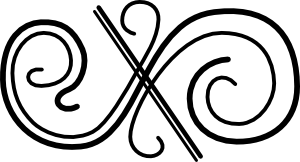 Psssst!!    Even though I'm up in New York right now most likely having a blast, today I'm guest posting over at Wayfair's My Way Home (won't be live until 9 a.m. EST)!  I'd love for you to click over and read my home story, all about moving and now renovating this new house that I'll be moving into soon.  Please leave a comment over there too, if they like me, I might get asked to come back. 🙂
Don't Miss a Post, join my list!