Happy Friday!
If Traditional Home keeps on with the wonderful articles, I'm just going to have to break down and subscribe again. I've got magazines piled all over my house, but let me see a beautifully photographed house and it pulls me in every single time.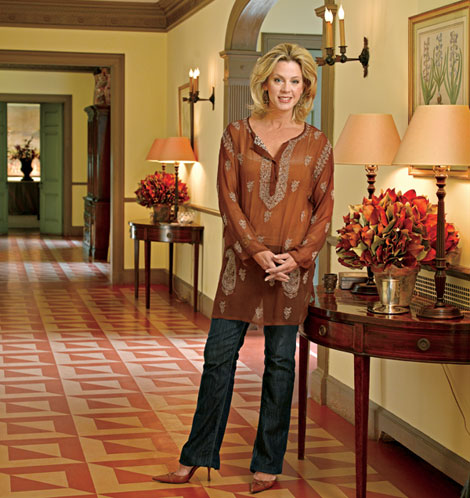 I don't know Deborah personally, but she actually grew up in the fairly small town of Dalton, GA, just north of Atlanta, where I lived.  And she went to high school with one of my friends too, so I've always sort of followed her career and watched her as she became a well-known journalist.
Traditional Home did a feature on her home and it is just beautiful, so I thought I'd share it with you in case you didn't see the article.  You can click here to see the entire article.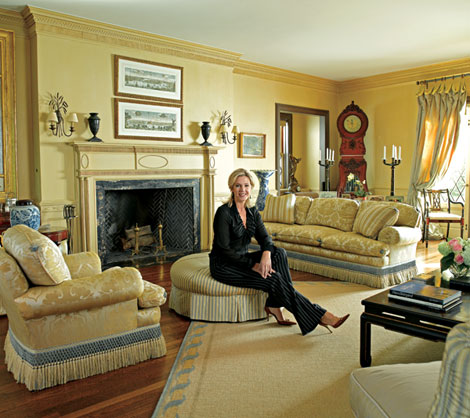 Traditional style is still alive and well and I love to see it done well.
Deborah is a two-time Emmy-award-winning broadcast journalist and television show host, a devoted wife and mother of three, an author of four books, a tireless charitable worker, and an avid seamstress, but she can also add home decorator to her list of accomplishments.
She has done a wonderful job with her home and the family heirlooms show the warmth and care that she has used to decorate this home.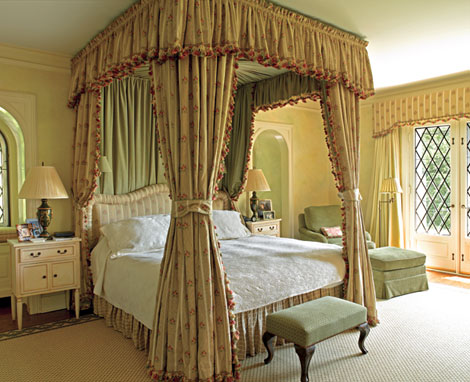 Beautiful details and colors.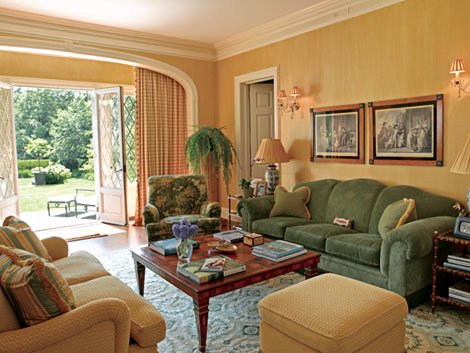 I love the fact that Deborah sewed many of the pillows, drapes and slipcovers herself.  Now that is pretty impressive!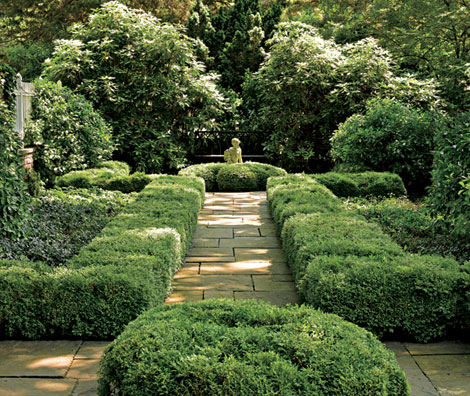 I'm not sure where her home is, but it is a beauty, inside and out.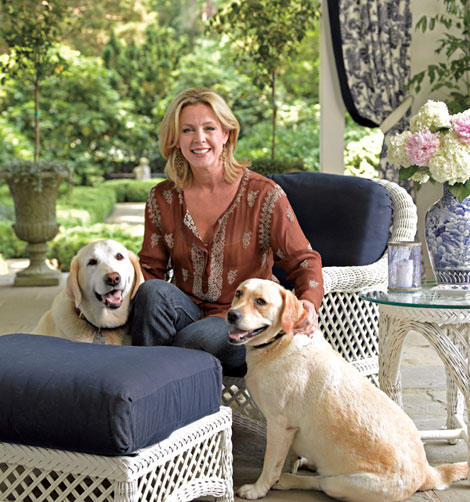 Anyone with dogs this cute has to be a nice person.
Hope you enjoyed the tour of Deborah's home.  I sure did! Check out Deborah's website, full of information about her busy life.

Have a fabulous and safe Labor Day weekend.  Are you doing anything fun?  We aren't traveling anywhere for the weekend, but we are attending a hoe-down and BBQ in TN on Saturday.  🙂 Yeee-haaaw!  Doesn't that sound fun and interesting. I'm taking my camera and if I can, I'll share pics.

Don't Miss a Post, join my list!