For Feature Friday today, I met this blogger recently on Instagram and was drawn to her beautiful photos of chippy and vintage furnishings and such a casual cottage/farmhouse look to her house.  She uses fresh flowers and collects old things and her home is a visually beautiful showcase of her style.  Enjoy the tour of Kathleen's Faded Charm. 
Kathleen's home is filled with wonderful and welcoming spaces that just look like down home. I love her green thumb too, so notice all the plants used throughout her home, inside and out.  I won't try to narrate all the way through, but enjoy the photos!  She has a wonderful way with placing her vignettes just so.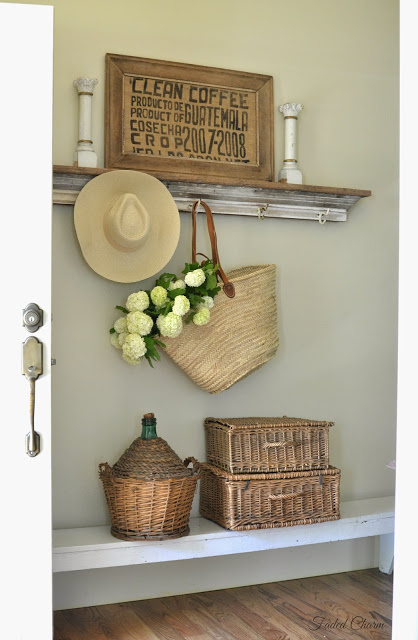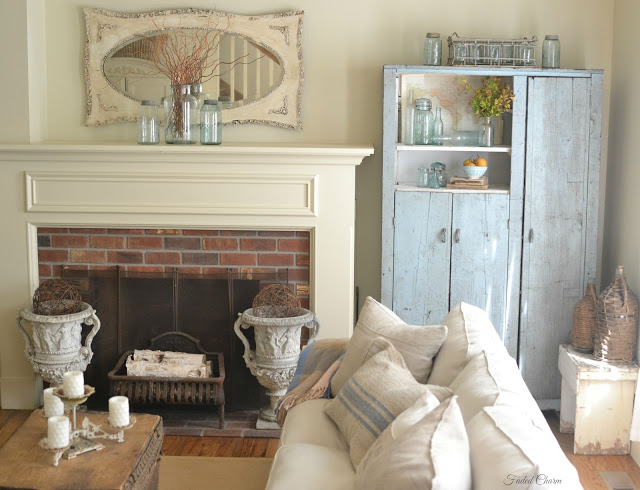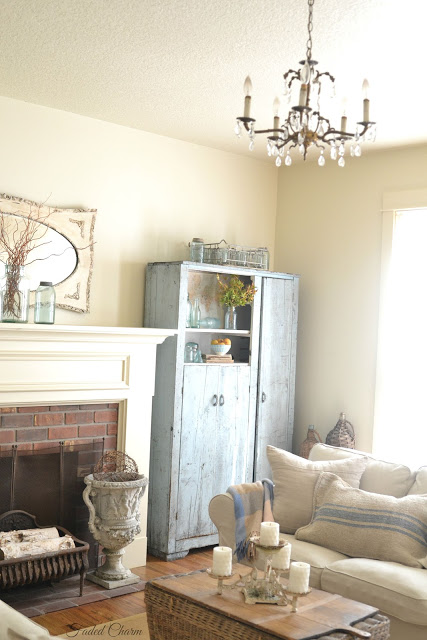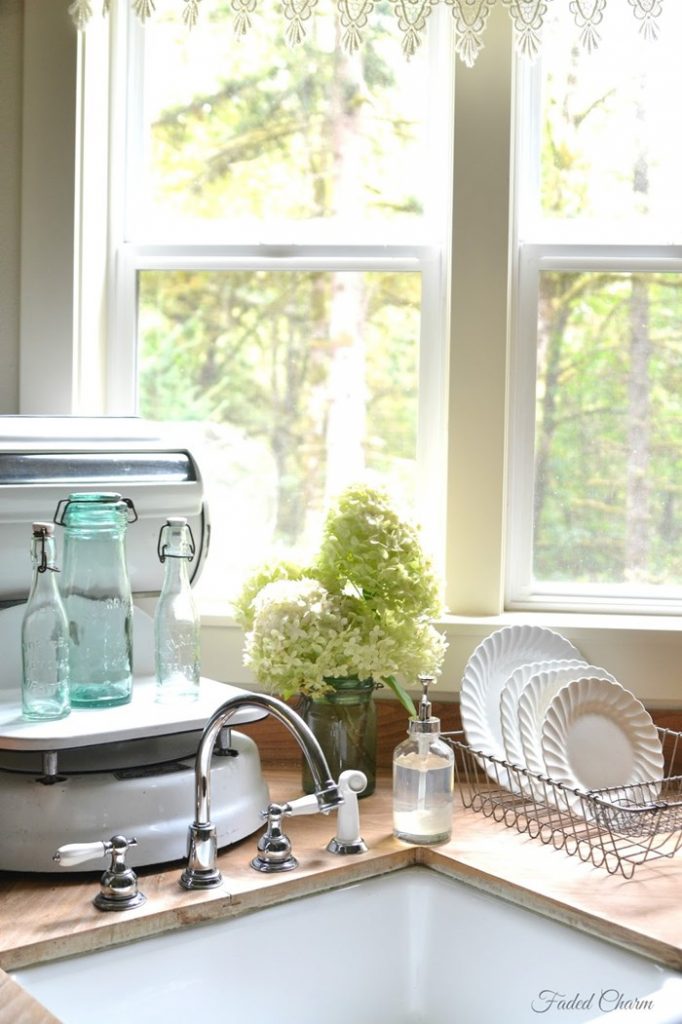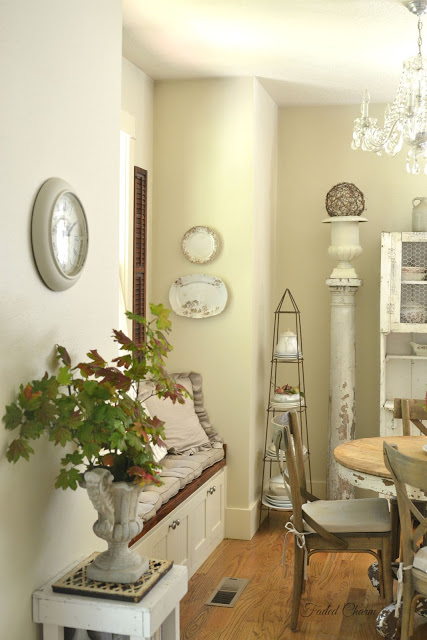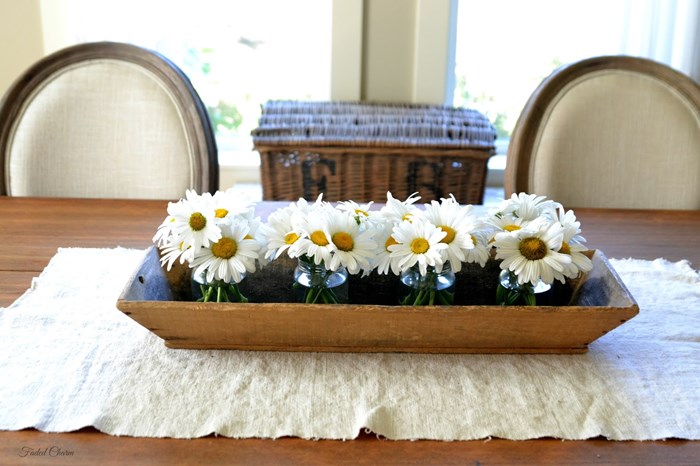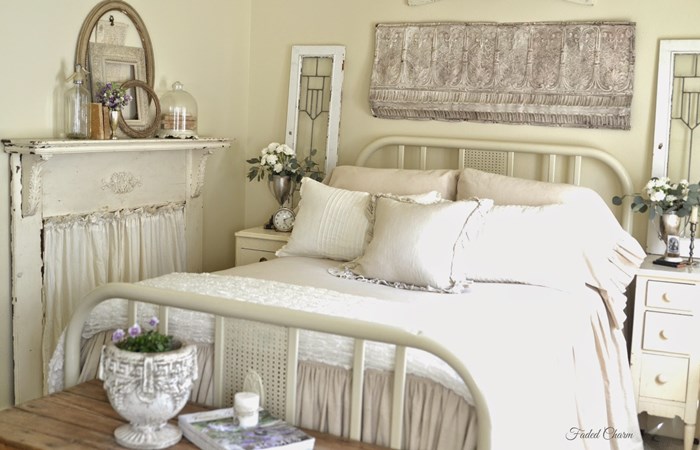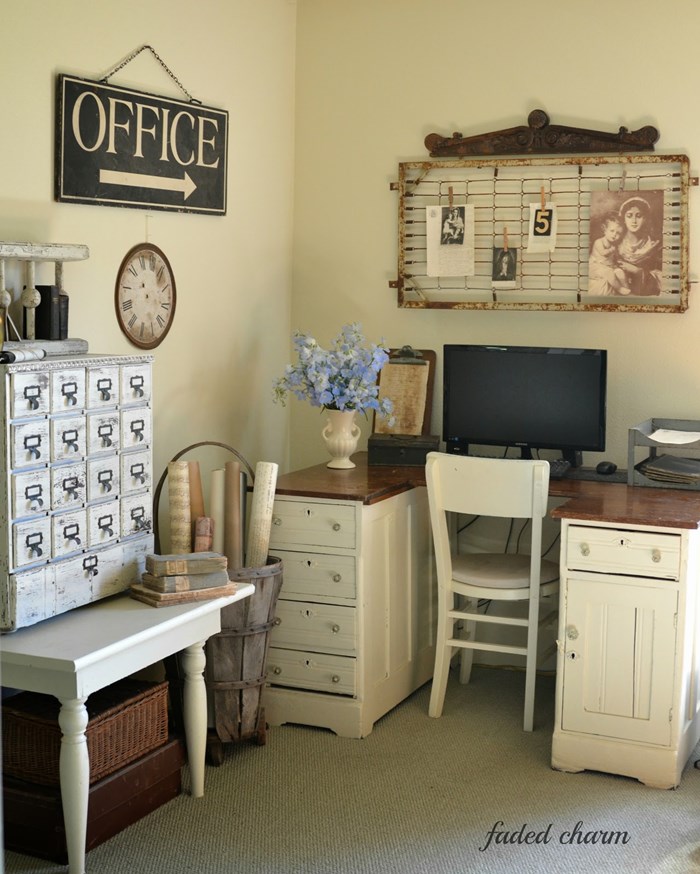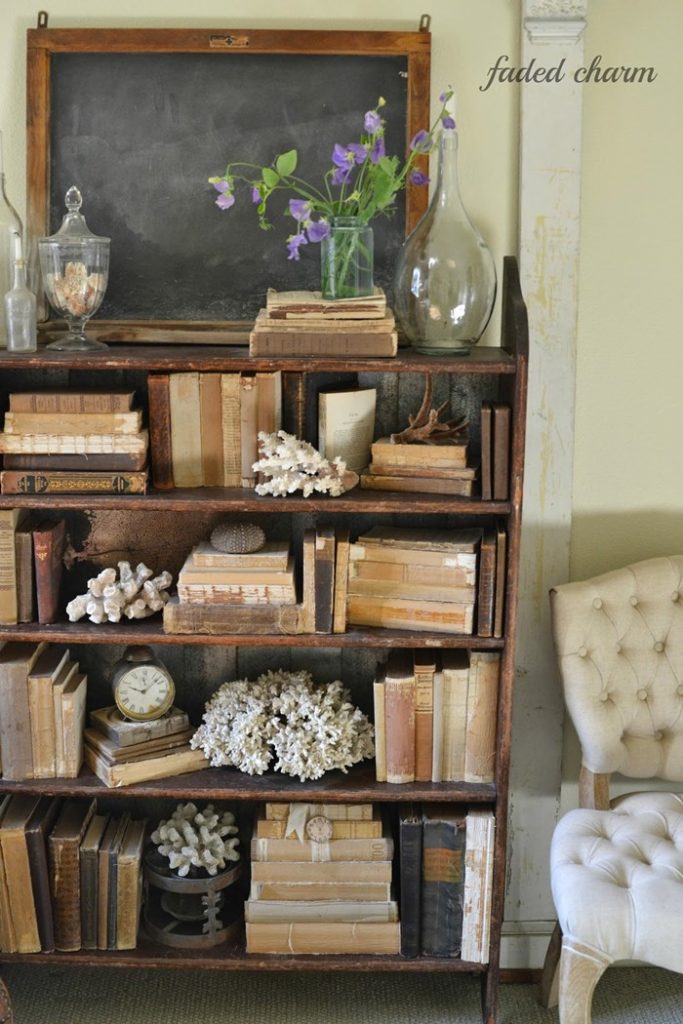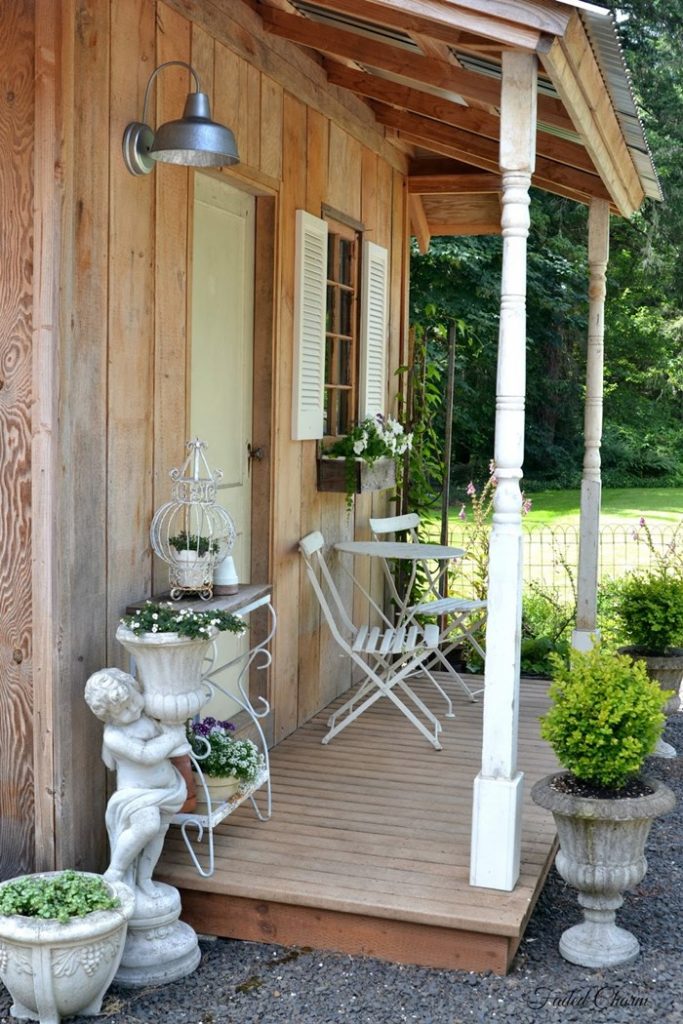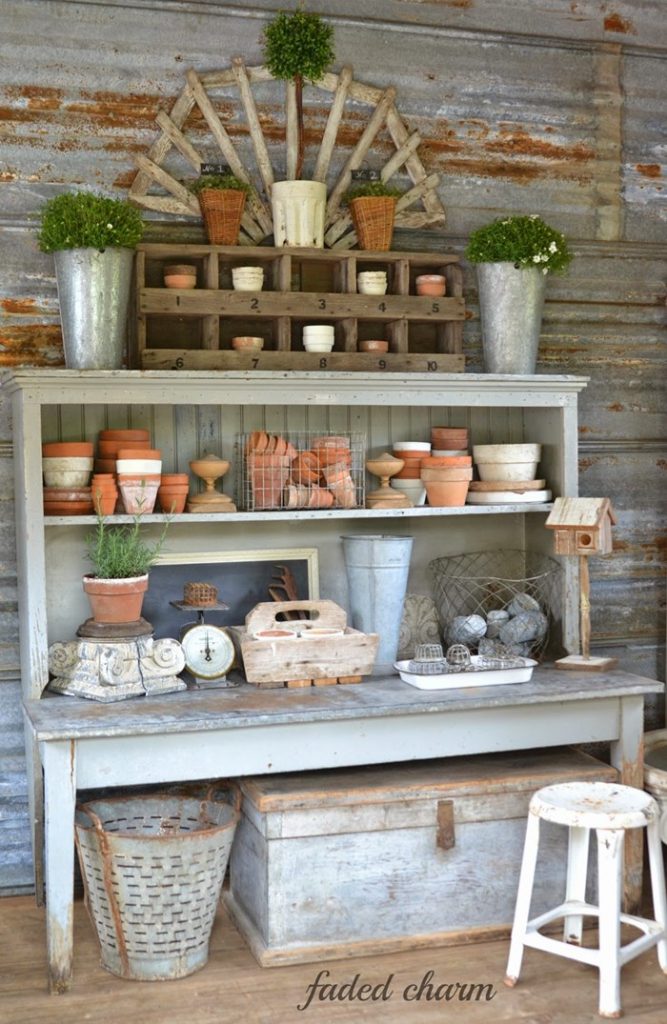 How's that for farmhouse style with chippy cottage goodness?  I thought you all might enjoy Kathleen's pretty home and all her beautiful photos.  Just makes you want to go for a visit and enjoy those outdoor spaces too.  And I love her potting shed, don't you?
Don't Miss a Post, join my list!