Happy Friday, my friends!  Are you ready for the big day coming up in just 4 days?  I think I am! We have some friends and family gatherings this weekend and into Christmas Day, so looking forward to the festivities and celebrating this special time of year.  I hope you are too!
Today's Feature Friday is a new to me blogger, Sarah with Grace in My Space. I love the name of her blog!  I found her recently on Instagram and asked if I could feature her home here and she agreed. She and her hubby are fixing up a home in Michigan that they've been in less than a year and it already looks really cute. I'm not sure when the house was built, but it looks to be 80's or early 90's. She's done a wonderful job of bringing it up to date and Sarah's style is modern farmhouse with a little Boho thrown in.
I'm not going to talk all the way through, so just enjoy the pretty pictures. You can see all the before and afters at Sarah's blog.  This is a mix of Christmas decorated pics and regular pics, so enjoy it all!
This room was interesting as it was a sunroom with a hot tub off the master bedroom. They didn't want to keep all that so they converted this room to the dining room and then their bedroom is off the dining room.
This is a sunroom/slash office space on the other side of the master bedroom.  Great space to have!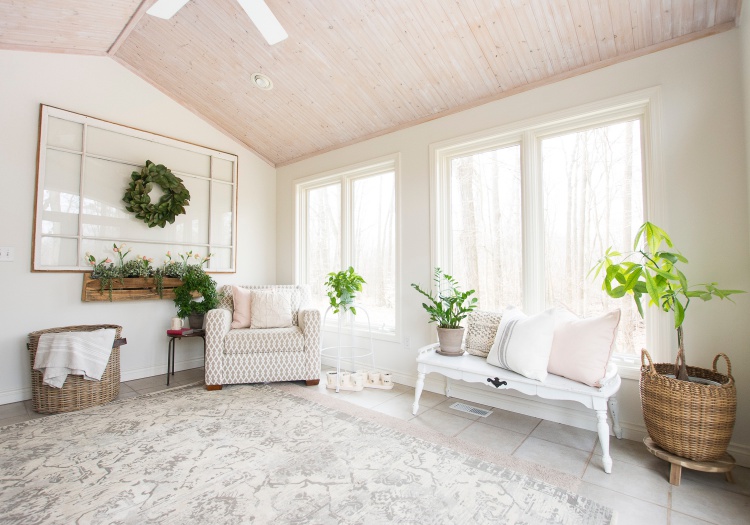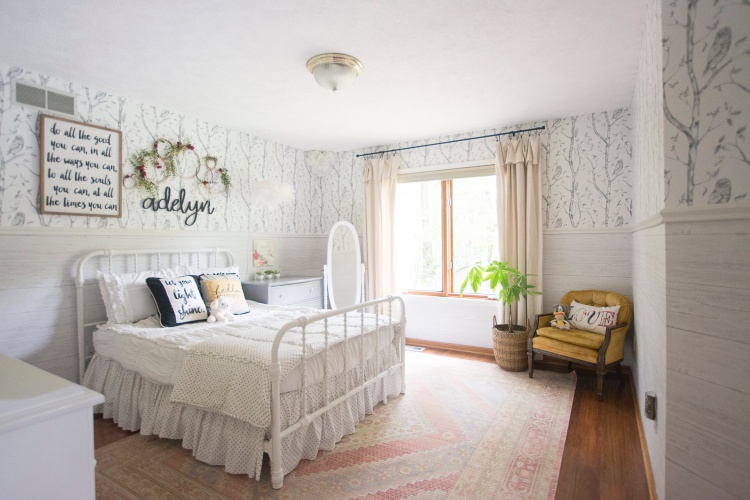 Her daughter's room is really cute as well!
And they've just completed a basement renovation and it's looking very nice and cozy.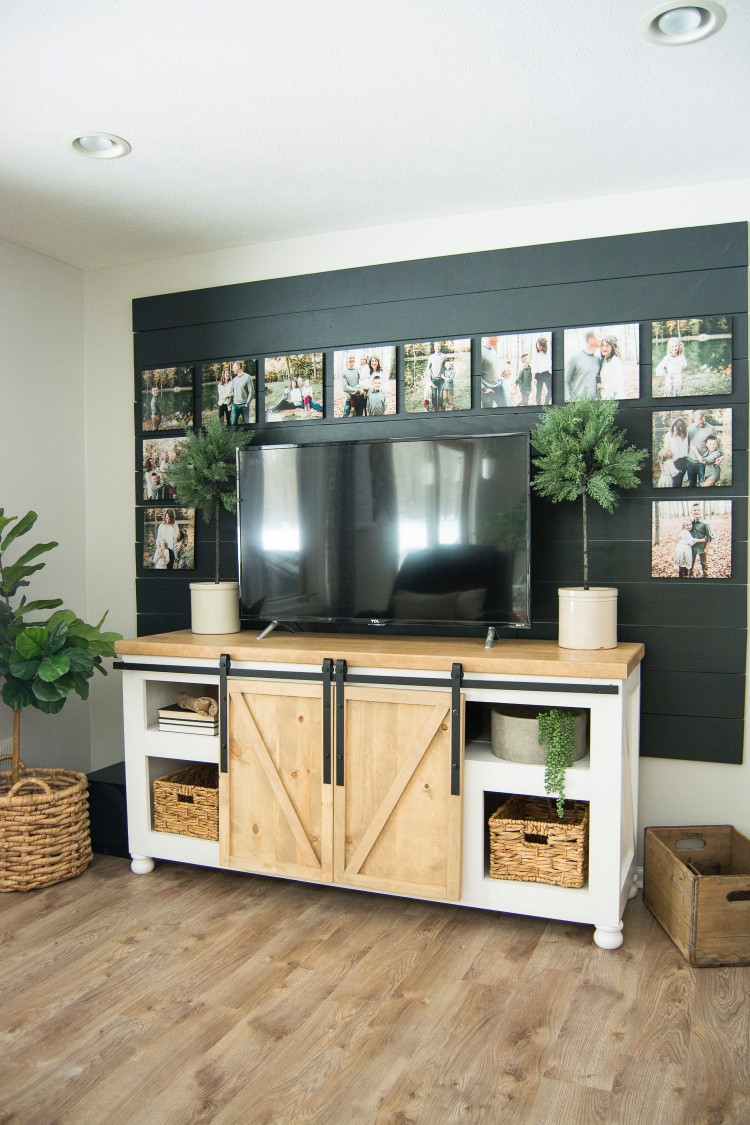 I hope you enjoyed this tour of Sarah's home from Grace in My Space!  I love to see how everyone takes a home and makes it their own with renovations, updates and lots of elbow grease, just as Mark and I are doing with our home.
Sarah has a new design book out, so check it out on Amazon!

Don't Miss a Post, join my list!