Happy Friday my friends! It's Good Friday and Easter weekend, one of my favorite times of the year. I hope you all have a wonderful Easter weekend. We'll be going to church to worship and have a wonderful day with our families.
Today's Feature Friday is a new to me blogger, Holly with Home With Holly J. Her name is Holly Jolley and she has one of the prettiest French Country homes I've ever seen. I can't wait to share her beautiful home with you. She's on Instagram too, so follow her there as well as her blog. You'll enjoy what she shares, from home decorating projects to tablescapes and more.
A little more about Holly, she's a wife and mom of 4 grown children. She loves creating a beautiful home for her family, as well as entertaining and all that goes with it.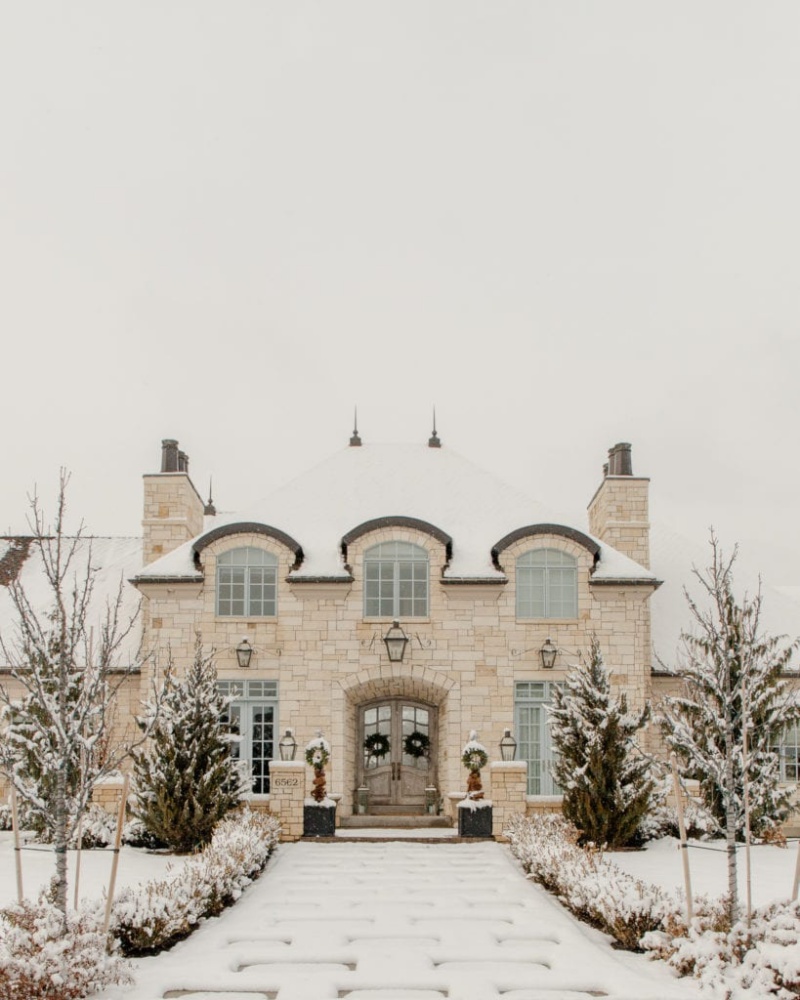 Pick your jaw up off the floor, but this is Holly's home at Christmas with snow on the ground. She lives in Utah and also Seattle part of the time. This is the Utah house. Doesn't this look like a French chateau from another century?
Gorgeous exterior, such a different house than the normal.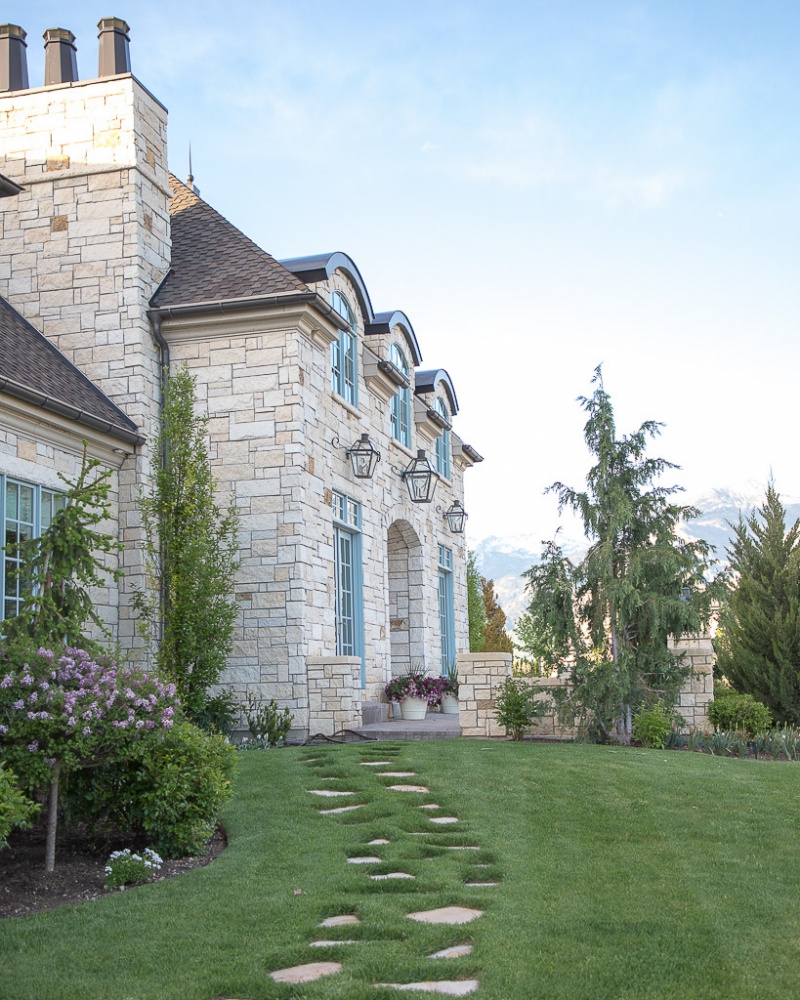 I love Holly's photos and everything about her home.
Such a welcoming and gorgeous front door.
The interior view.
The living room with soaring ceilings and fireplace.
And that wall of windows is a wow!
Holly's colors of blues and creams are gorgeous.
This is another room, the family room.
The kitchen is very spacious and stunning.
That's one gorgeous kitchen!
Love that spacious island.
The dining area is off the kitchen and is another stunning space.
Holly sets some amazing tables as you will see.
This was a St. Patrick's Day table.
An enviable pantry for sure!
The piano room.
The master bedroom refreshed for spring.
Of course, I love her blue and white.
That mirror is gorgeous!
Her closet is huge and enviable as well. I can't imagine a closet this nice!
Master bathroom.
So so pretty! Don't you agree?!
Holly's house is so special and elegant, I loved sharing this one. I love sharing all kinds of homes and Holly's really is outstanding. She's a wonderful decorator too and has done an amazing job with her home.
Stop by and visit her at Home with Holly J. 
Don't Miss a Post, join my list!