Today's Feature Friday is the talented Melissa Rodgers with MBR Domestic Stylist in Kansas City. She's a party and interior stylist with a creative eye for design. I think you'll really enjoy seeing her colorful home. Melissa says her style is eclectic, whimsical modern with a rustic boho twist and it is always colorful, and casual. She loves pieces with a story and adores the interplay of color, pattern, textures and lots of layering. I found Melissa on Instagram and you can follow her there.
Let's go and take a look at Melissa's very colorful home. You can't leave this tour with a sad face!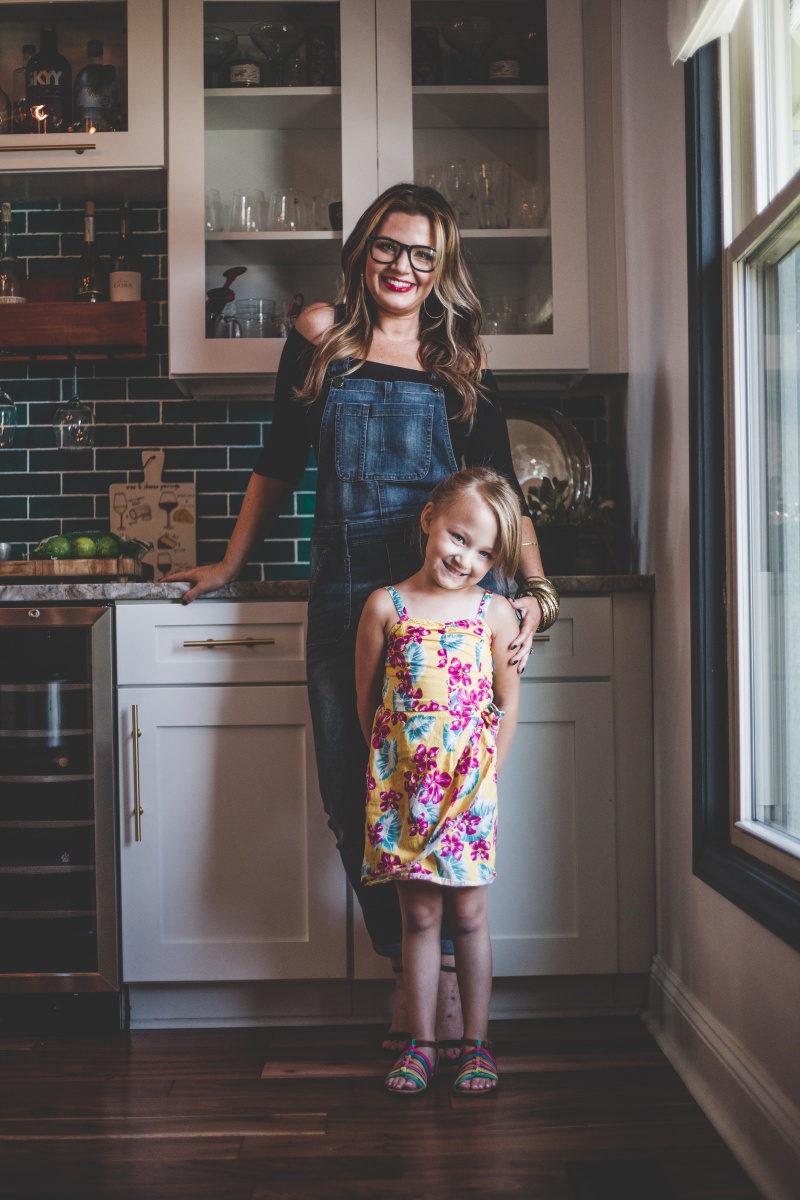 I don't know a lot about Melissa's house, but I love how colorful and eclectic it is. You can tell she likes to tell a story with her home furnishings and isn't this a cute picture?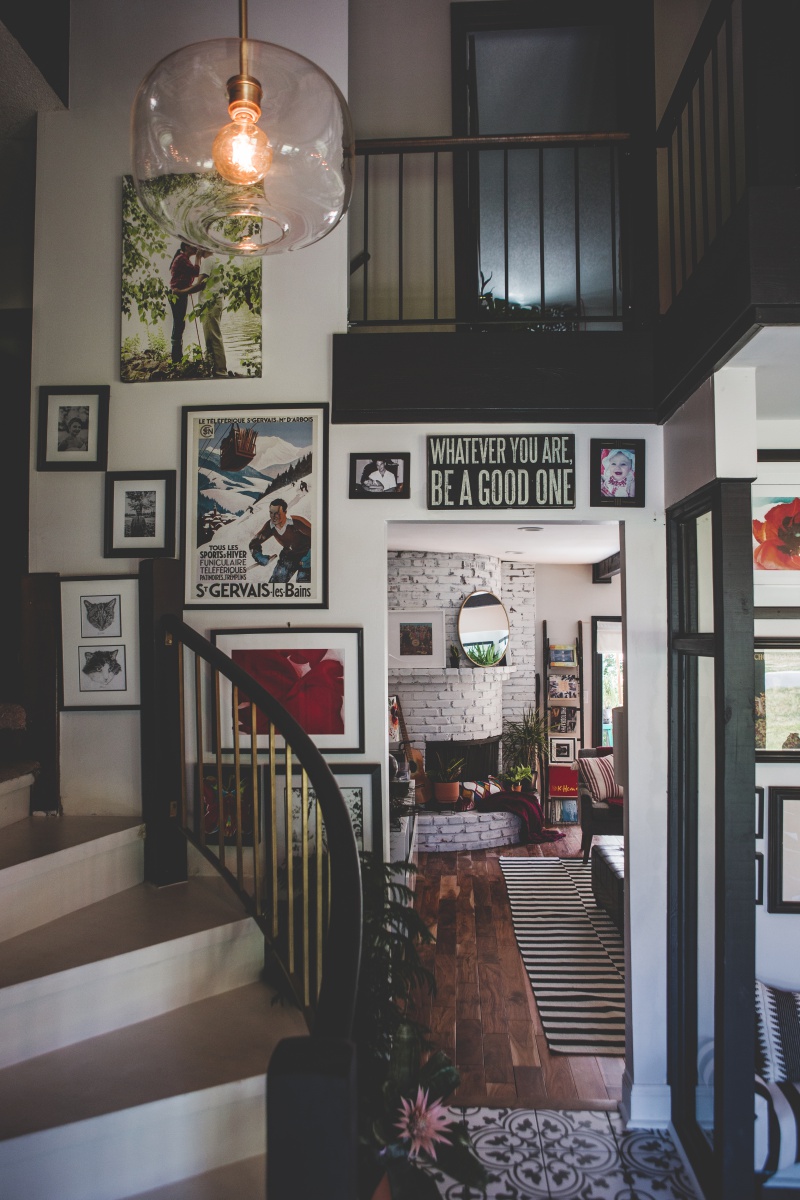 Enjoy the tour with lots of black and white, graphic prints and lots of color!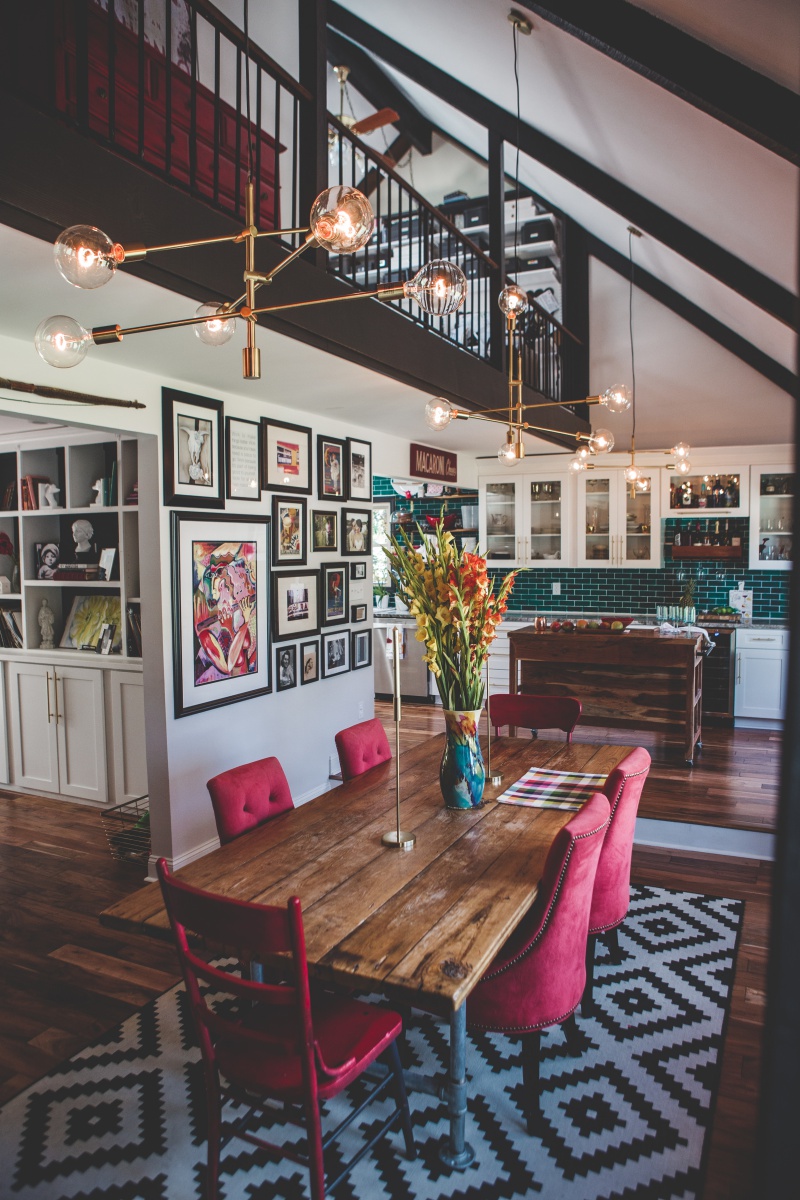 What first caught my eye on Instagram was these coral pink chairs that that gorgeous teal blue backsplash in the kitchen. What a show stopper that is!
Here's the kitchen, I just love how colorful and bold it is.
There's  nothing shy about this kitchen backsplash.
I hope you enjoyed this fun tour of Melissa's home and hop over and say hello to Melissa on her blog or Instagram. I know she'd love to meet you all! Melissa also does online design services, so that's listed on her website too!
Have a great weekend! We are on the home stretch of this backsplash and I hope we finish this weekend. I'd like to show the kitchen soon, but it's probably going to be another week. Renovation dust is everywhere and I can't wait to get this place cleaned up and back to normal.
Don't Miss a Post, join my list!