Wandering around in blogland, I've found another fairly new blogger who I want to introduce to you today.  Hailing from Houston, TX, Megan's blog is called Honey We're Home.

She has a beautiful blog, so I hope you'll go over and say hello to Megan.
Megan is a new mom to a beautiful baby boy.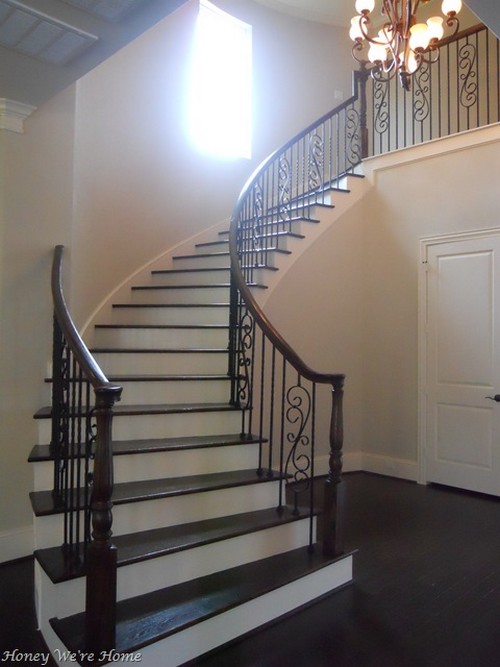 She and her hubby just built their house and moved in this year and wow, is it ever gorgeous.  Megan has done a fantastic job with all the details and has really made her home into a beautiful haven for her family.
Starting with this fantastically beautiful staircase, it just gets better.
Open family room at the bottom of the stairs.
Check out the entertainment center that she embellished with blue paint on the backside.  So pretty.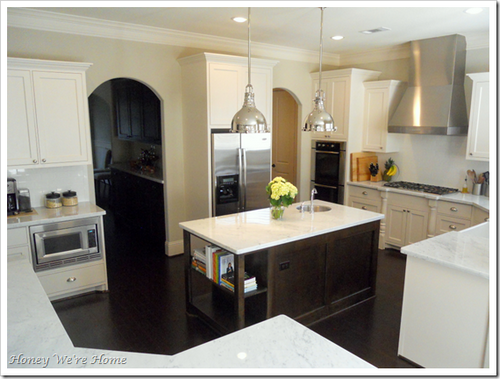 And the kitchen….oh, my gosh, the kitchen is so elegant and pretty.  So many special details to see.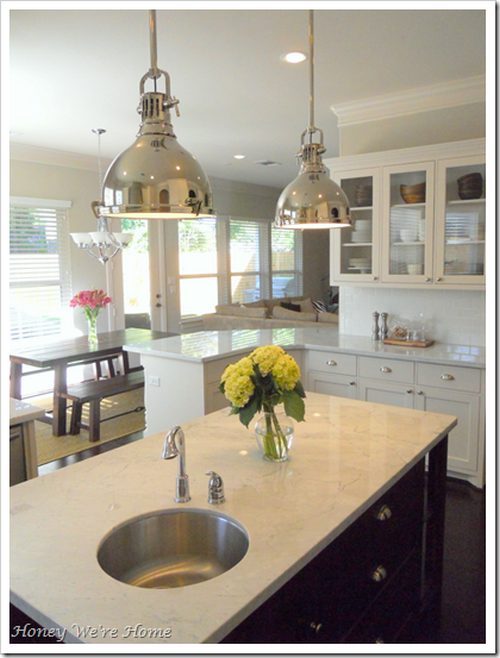 Those pendant lights and the island.  A dream kitchen for sure.  You can get plenty of great ideas from Megan.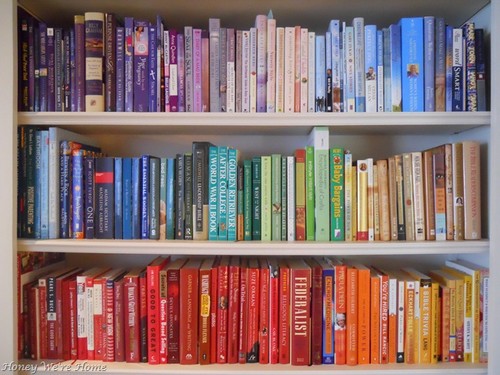 Color coordinated books on a bookshelf.  How clever is this?
A new mom, Megan has decorated her baby's room so cute and adorable.
And if I could actually hate Megan, I would. 🙂  This is her closet!  Can you stand it?  I'm totally jealous of anyone who has a closet this beautiful.  She tells you where she got that light fixture on her blog, but it's about the swankiest light fixture I've seen in a long time.
Thanks, Megan, for stopping by today and sharing your beautiful home with my readers. I know they will enjoy getting to know you too!
Don't miss the Tamron lens giveaway in the post below! It's a great one!

Don't Miss a Post, join my list!