One of my blog friends, Amanda, is a decorator herself and has just completed a beautiful office makeover for a photography client of hers and it is just stunning. I know you're all going to love it as much as I do.
Dark and dreary, this might have functioned as an office space, but it sure could use some style.
After Amanda worked her magic, it is now oozing with style.  In spades!  What a gorgeous room this is now.  You'll notice that the chairs changed in the pics along the way.  The Final "after" pics are these 2 modern chairs and the French styled chairs moved to the table area.
Note the big change:  beautiful dark, rich hardwood floors replace the carpet.  Always a great choice!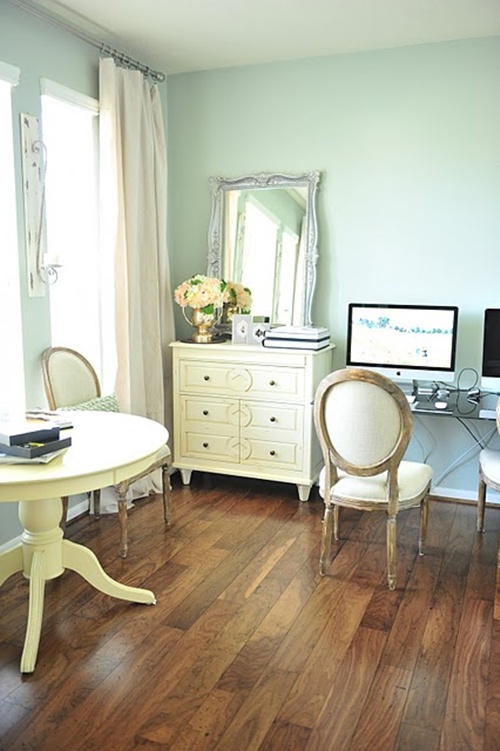 I adore the light and airy feel it has now, as well as the feminine touches in the furniture and accessories. 
What girl wouldn't love to see this every day?  I know I would!  This looks like a magazine spread.
The white furniture is just so pretty and feminine.
Closeup of the French chairs, these are nicely done as well.
A sweet and stylish pillow.
I love this aqua pillow too.
The other wall sports this pretty vintage table and architectural pieces which make a nice addition to the room.
Love that antique camera under glass.  Great way to display those treasured collectibles.
Overall, a stunningly gorgeous office space that anyone would envy.
Well done, Amanda!  Hope you'll go on over to Amanda's blog and say hello and see the rest of the pics.  She is a sweetheart.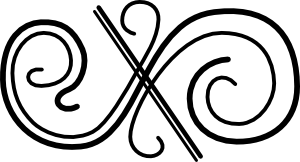 I'm in Atlanta this week and our family is in wedding mode!  The big day is Saturday evening and you can bet my camera will be very busy.  I'll get pics up as soon as I can.  Next week will be spent finishing up with packing boxes and moving day on Friday.  I'm ready to get it done!
Don't Miss a Post, join my list!