Enjoy this new feature of my friend Ann of On Sutton Place. I've added lots of new pics from her home tours, so enjoy the updates. She's done 2 bathroom remodels this year!
*************************************
My Feature Fridays lately seem to be on a roll with featuring traditional homes, which I know so many of you love too.  I'm a traditionalist at heart myself and have so many pieces of classic furniture, even though I love mixing things up with a little contemporary too.  But, today's feature is Ann from On Sutton Place, who has a beautifully decorated home that is not a huge and new house, but one they have lived in since 1993, when they bought their home.  After working on many projects around their house and making it their own, Ann has it looking so good.  Classic and traditional, but with lots of warmth and character and that's what I love seeing in homes.  Nothing cookie cutter about this one so enjoy!
Anne started her blog years ago and also has an online shop selling handmade pillows and linens. She was an empty nester looking for something to fill her time when her children left home and that's where blogging and sewing came in.  Love her story!
Here's the exterior of her lovely home.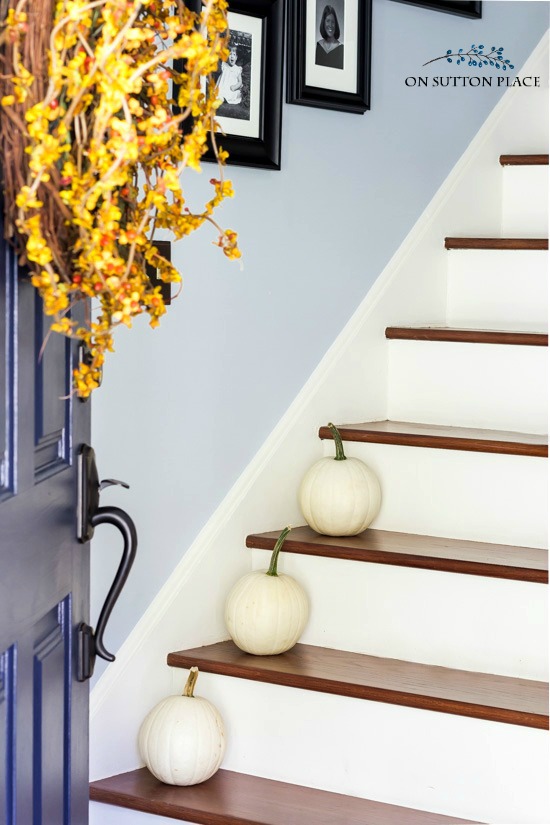 She's done a lot of DIY projects to make her home better than it was when she moved in.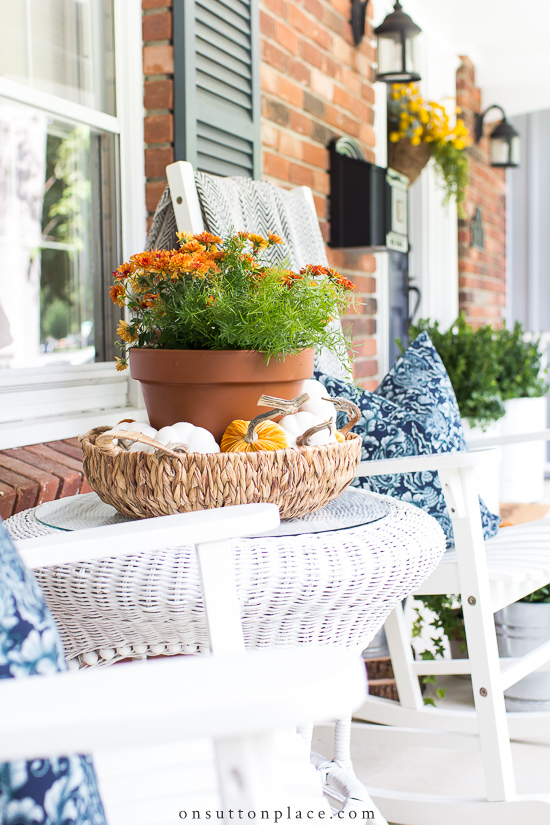 Front porch wicker set up so pretty and ready for fall.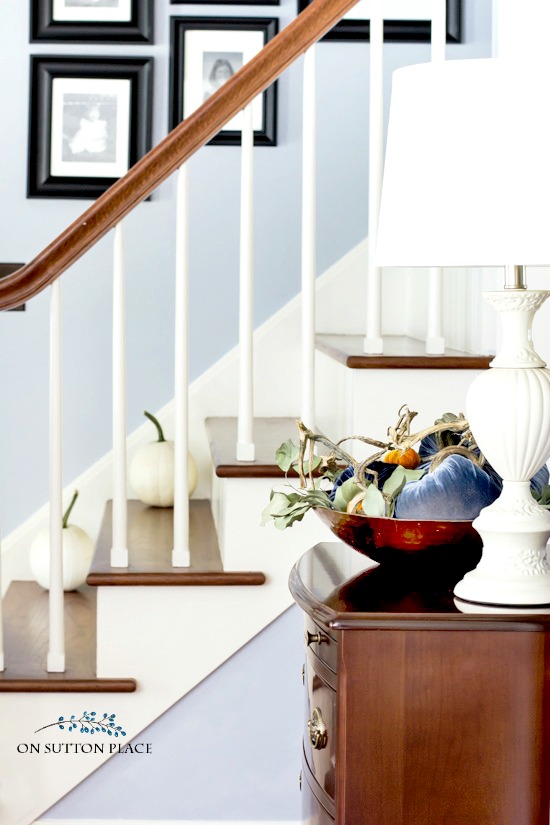 Lovely front foyer.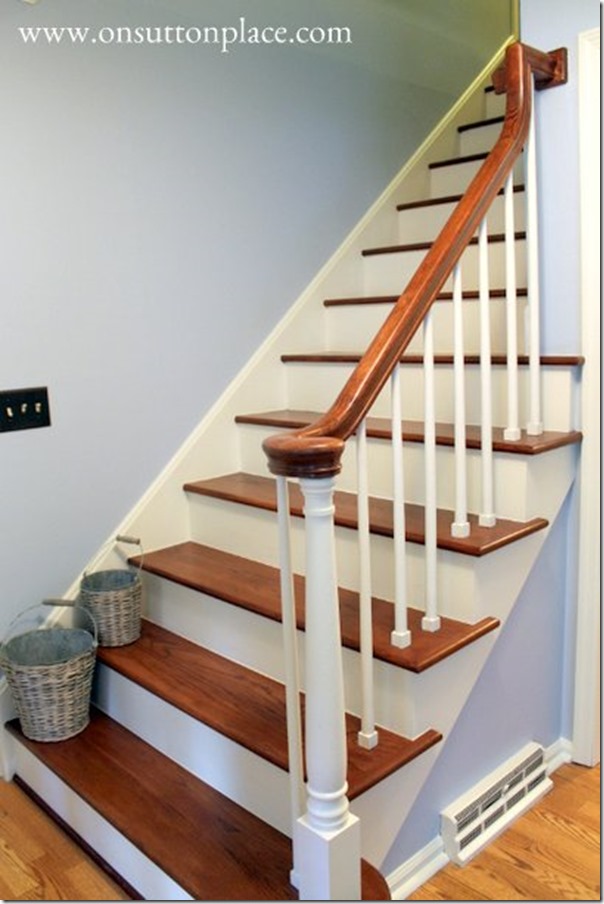 One project completed was ripping off the carpet on her stairs and refinishing them.  I happen to love doing this and what a difference it makes to get rid of carpet on the stairs.  One of the best things you can do to change your stairs is this!
The dining room is traditional as well with a Duncan Phyfe (I think I'm right on that one) table and chairs, so pretty.
The kitchen is clean white cabinets and she's left the tile countertop for now and it fits in with her style just fine.
Very homey and cozy kitchen.
Ready for Fall.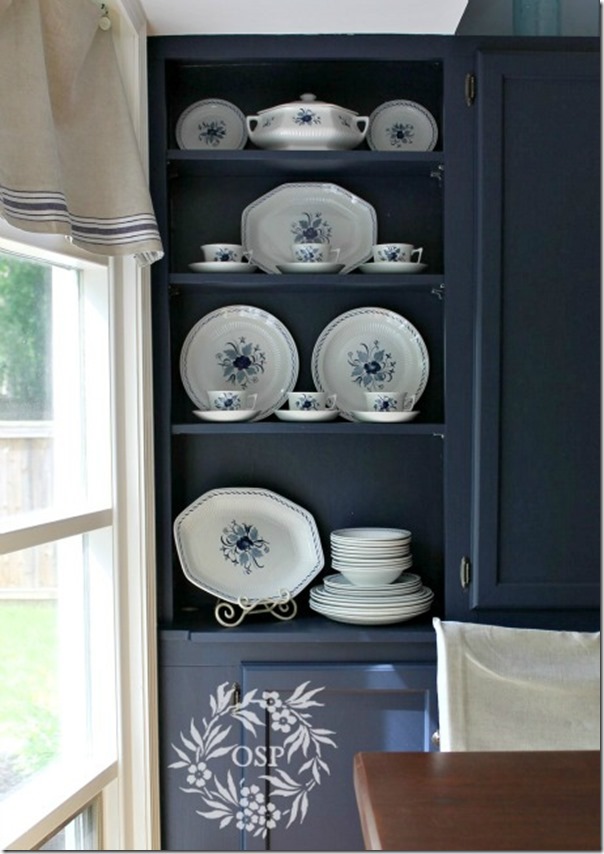 Love this dish cupboard in a shade of navy.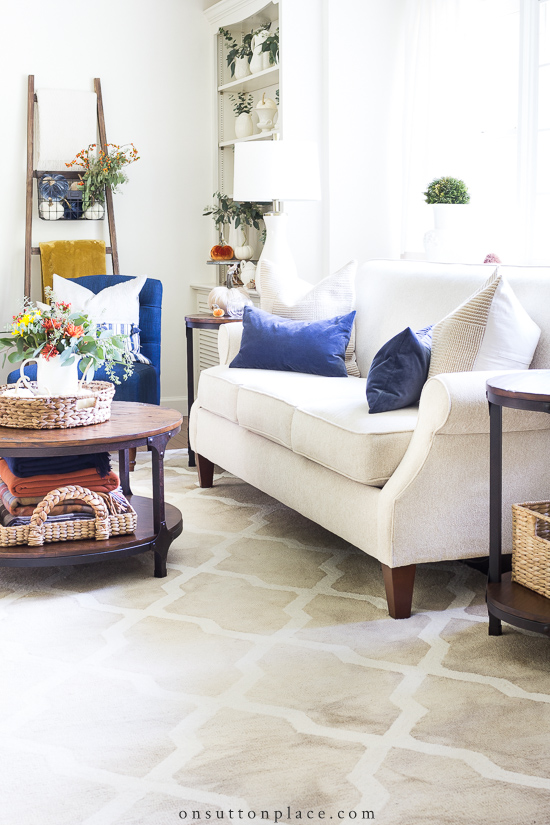 Living room in blue  and white.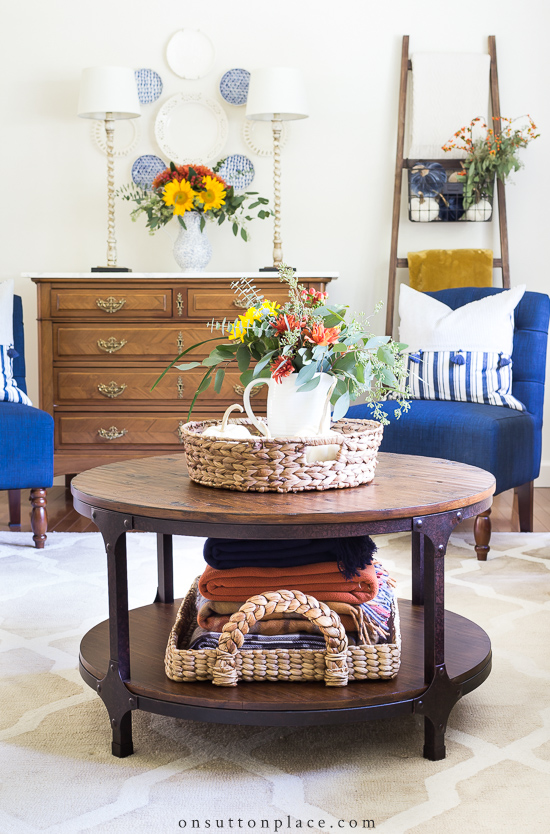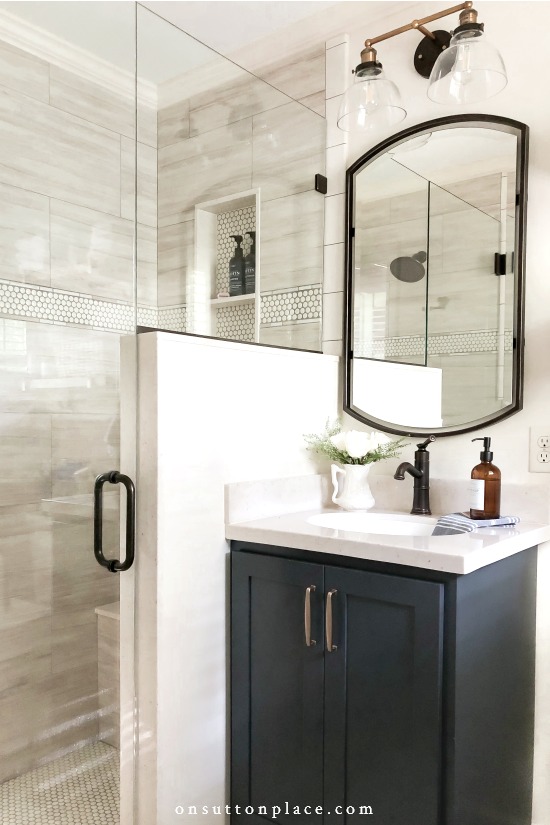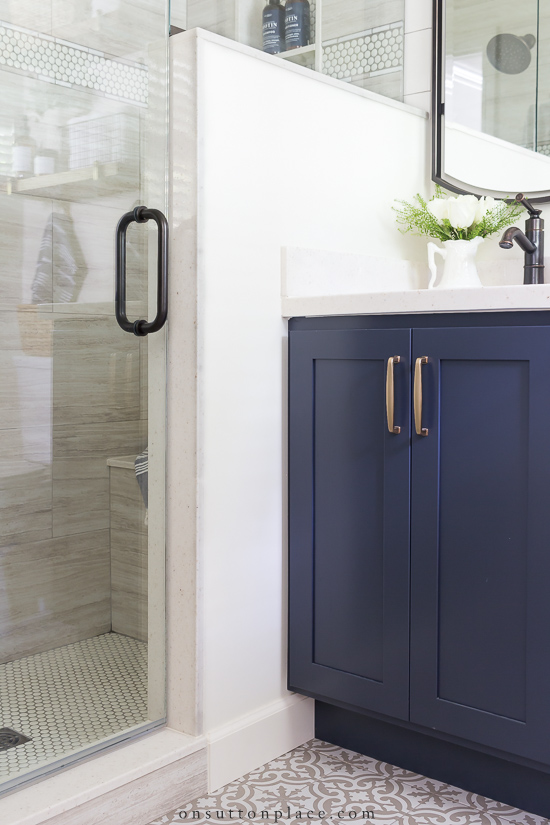 New masterbath renovation with navy vanity.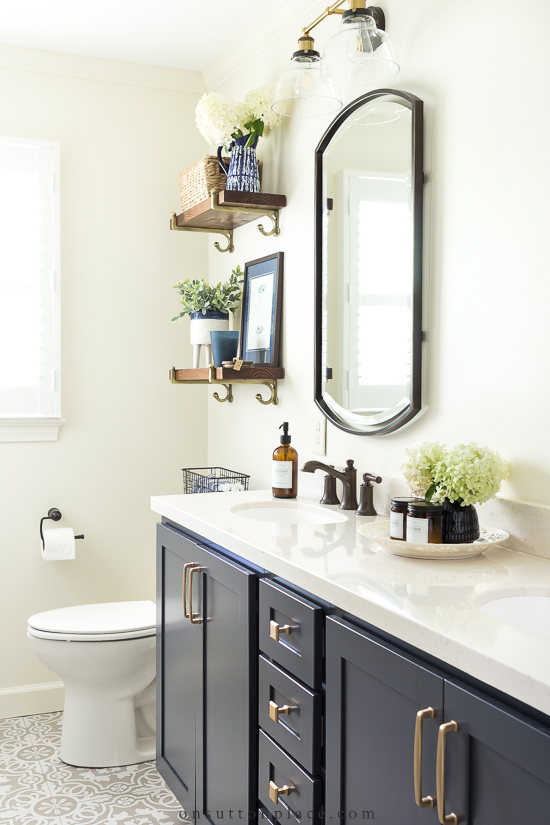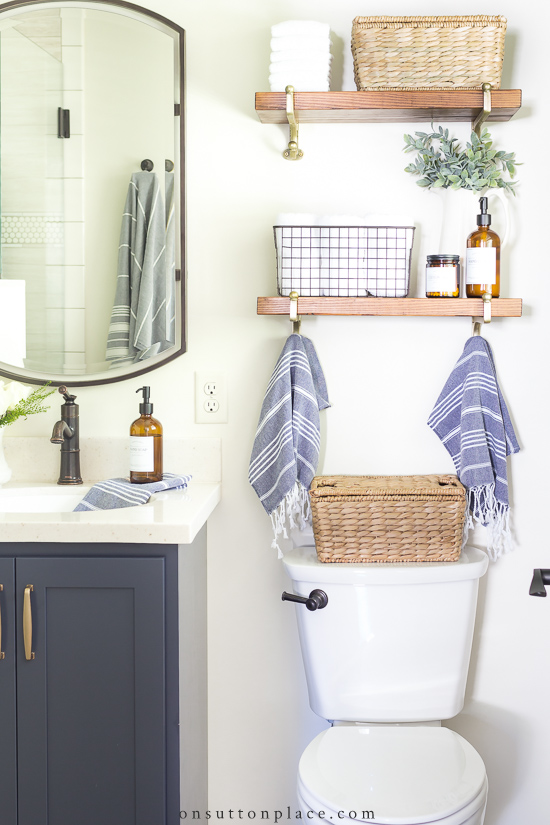 Second bathroom renovation.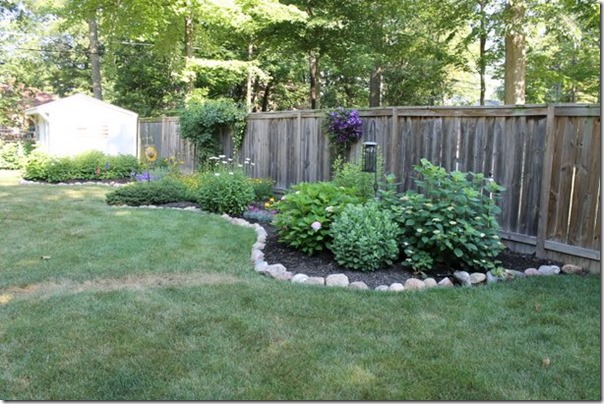 Lots of gardening going on too with abundant flowers and plants.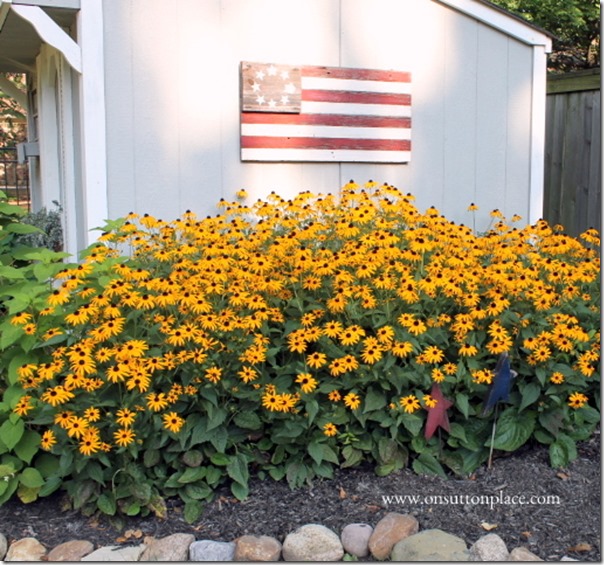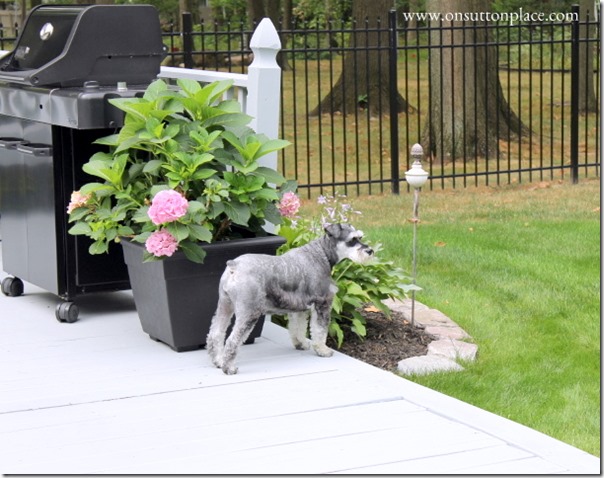 Nothing completes a home like the family dog!
I hope you enjoyed seeing Ann's beautiful home. I love seeing homeowners taking what they have and making it their own and Ann has certainly done that too.
Don't Miss a Post, join my list!