What a fun Feature Friday today!  This house is amazing and even jaw-dropping, so sit back and enjoy the show.  I saw Ashley on Instagram and was immediately drawn to this gorgeous stately and yes, modern antebellum house.  I love older historic homes and this home which sits in Louisiana, looks like an old plantation home, but it's brand new and modern.  It's gorgeous and I hope you enjoy the pics as much as I did!  Ashley is a former architect, now a stay at home mom with a love for design. That might be the understatement of the century!
Take a look and I think you'll be amazed too!   All I know about Ashley is she has a beautiful family of 2 girls and a boy and here's a little video she has on Instagram that she shared. I think she told me she is starting a blog, but doesn't have it up yet.
I'm not going to talk on this one, so just enjoy the gorgeous photos!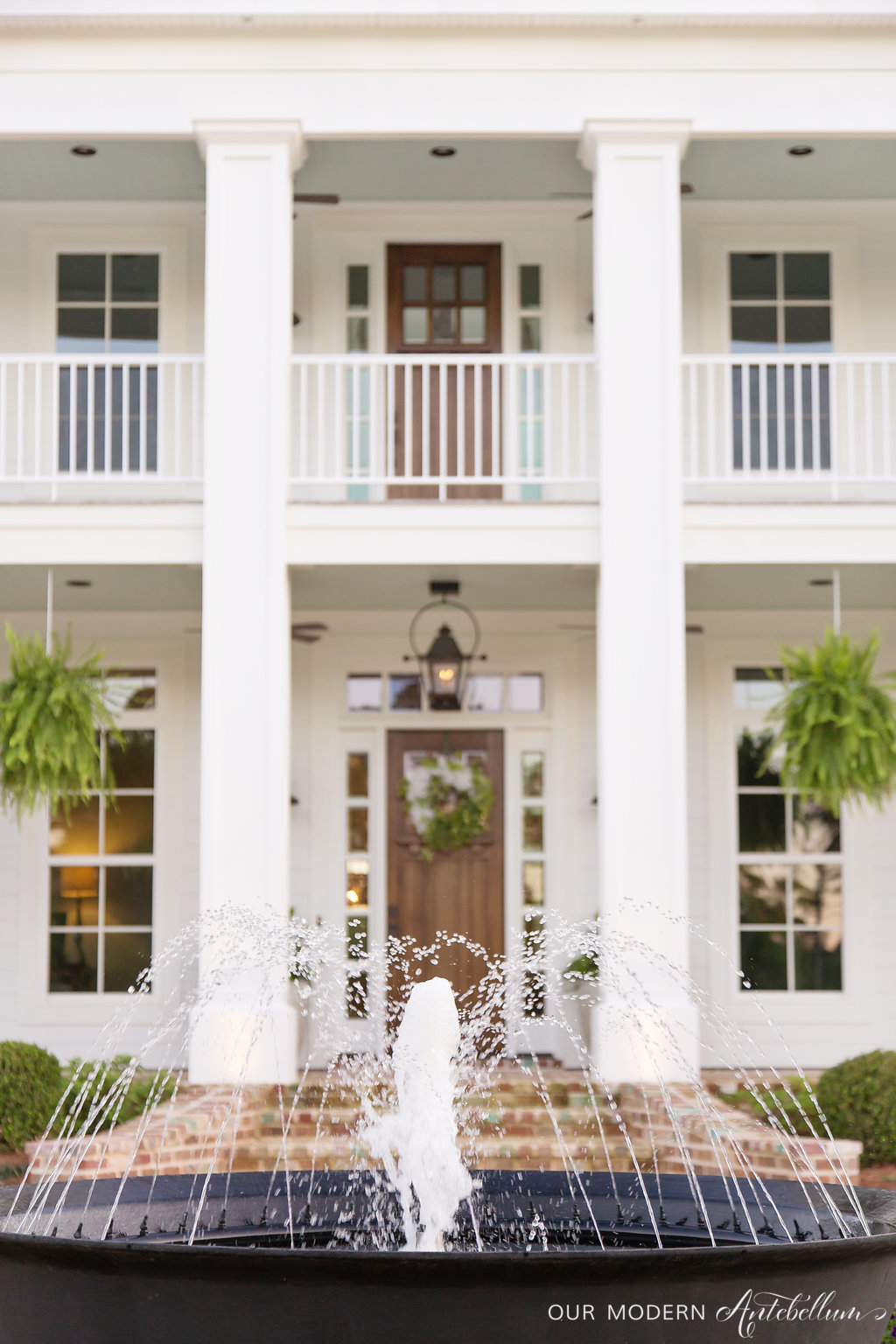 What a gorgeous sunset shot!
Wasn't Ashley's home just stunning?  Did you notice Ashley's painted interior doors?
I knew you'd like it too.  Stop over to Instagram and meet Ashley at Our Modern Antebellum and say hello, I know she would love to hear from y'all!
And I hope you all have a great weekend!
SaveSave
SaveSave
Don't Miss a Post, join my list!