Happy Friday, friends! Hope you're ready for another fun weekend.
I've got a great feature for you today. I met Ashley with At Ashley's Place on Instagram and she has a beautiful home that you're really going to enjoy. It's another historic home and so photogenic. Ashley has decorated it beautifully and it feels and looks so inviting and welcoming. She has a blog too, so check it out as well.
I asked Ashley to tell me a bit about her and her husband, so here's what she said about them and the house:
Nate and Ashley have 4 children, ages 10, 8 and 5 year old twins. They purchased their 1858 Victorian Italianate in Missouri in October of 2015. Ashley started Instagram in 2016 to document the restoration. Their home is in a historic district and on the national register of historic places. After 18 months of renovation, they moved in with more work yet to be completed. The home is being renovated from top to bottom and the house sat empty for 7 years and on the market for 2. As many of the original features as possible were saved and restored and a new addition was built to replace the old, early 1900's addition that was in poor condition. There are 3 original marble fireplaces in the home, original millwork, all original wood windows with wavy glass, original doors, knobs, and hardwood floors.
All wood from tearing down the old addition was saved and re-used throughout the home, including wood plank wall in half bath, kids desk built out of salvaged wood, and the beam in hearth room. It's wrapped with salvaged wood sheathing. This is the first old home Ashley has ever owned and they are restoration newbies, she says.  Ashley built 2 new construction homes prior to owning this one.
Ashley's background is in online video marketing and on-camera work, no design background, she's simply a design and decor enthusiast. She has always been interested in homes and real estate. Even as a child, she and her mother would look through home plan books for fun, always in search of a dream home. Current projects include restoration of a carriage house on the property (that pre-dates the house), new pool and spa,Outdoor kitchen, seating areas and covered patios, along with a guest suite above garage.
That's a lot of projects to take on. Ashley has done a wonderful job thus far and I think you'll agree when you see the pictures.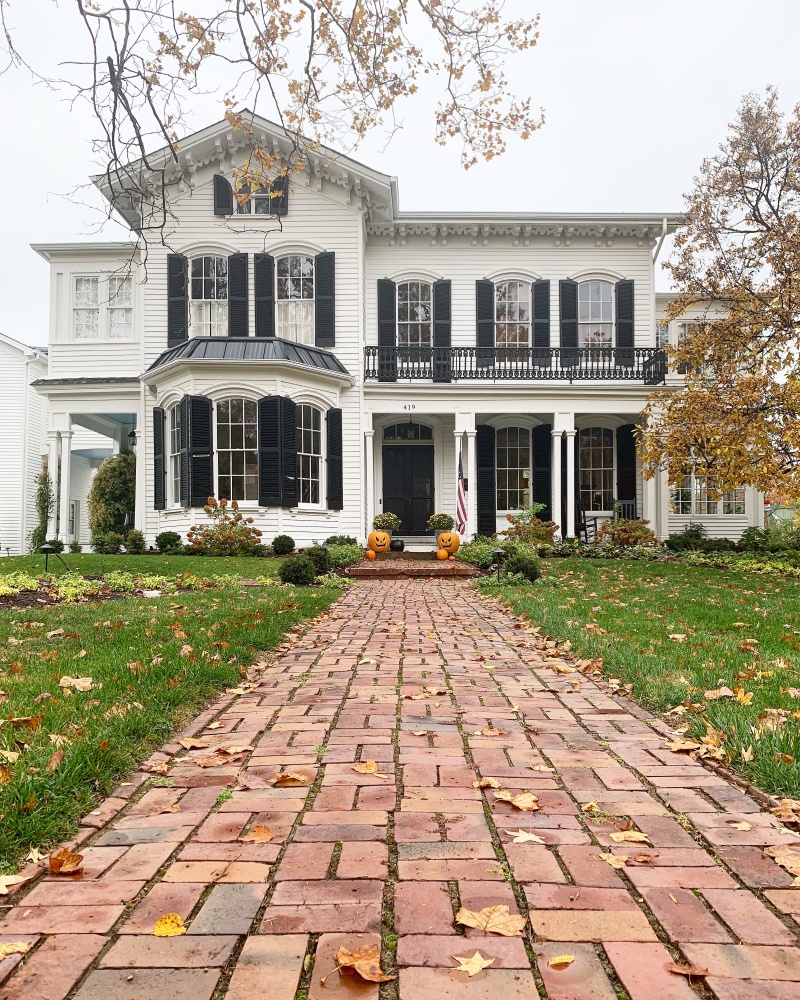 Isn't this beautiful? You're in for a treat so sit back and enjoy the tour. I don't know all the particulars, so I'll let the pictures do the talking. This is one charming and beautiful home.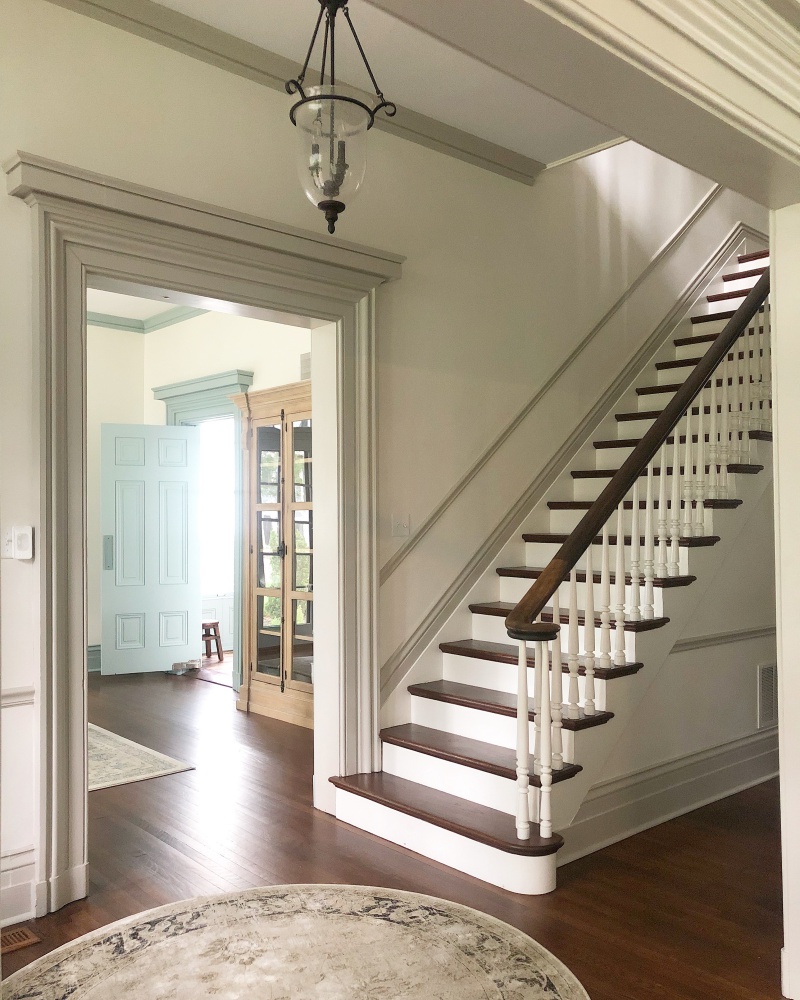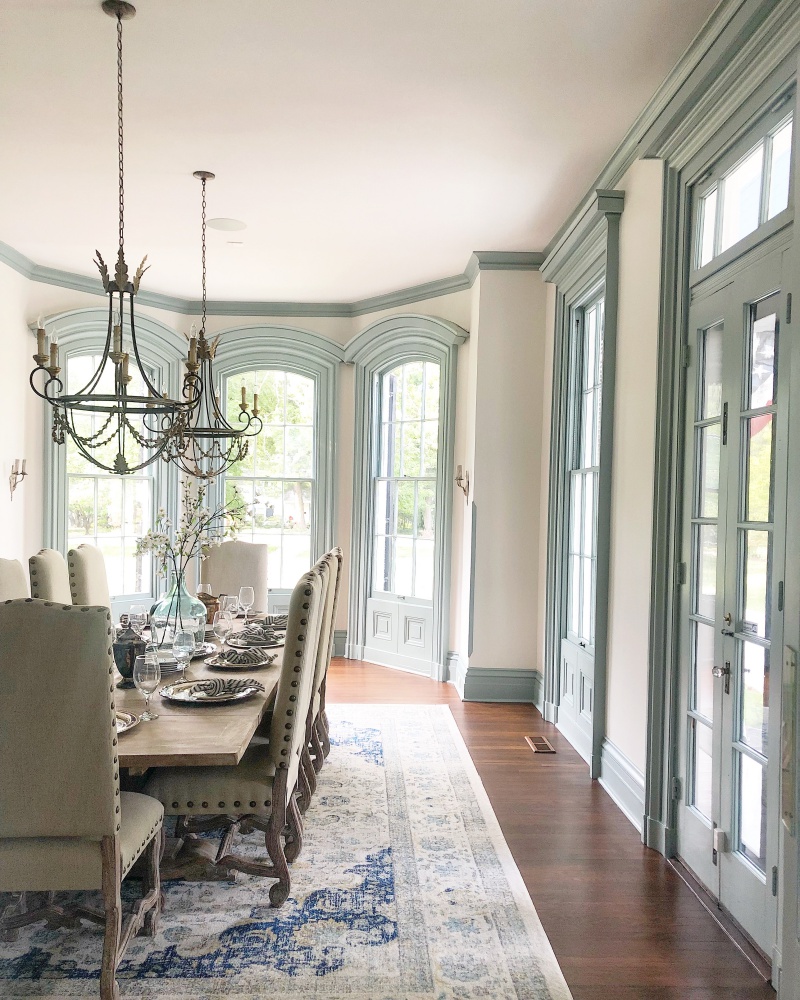 Wasn't that a beautiful tour? I knew you all would love it too. I dearly love old homes and I've never owned one, but sure do admire them. I love that Ashley and her hubby tackled this one and saved it from destruction. Those are always good stories to hear. I just love the charm and character of this house and all the improvements they've made have only added to the original quaintness of the house.
Stop by Ashley's blog and Instagram and give her a follow. Hope you all have a fantastic weekend!
Don't Miss a Post, join my list!