Today's Feature Friday is a really fun one.  This gal, Deserae, who blogs at Peeking Thru the Sunflowers, and I go way back to early 2000, when we were both involved in an online decorating board which grew to about 1000+ members during its lifespan and the décor board, Great Impressions, was one of the earliest forms of sharing pics online.  We all had photo albums and would load pics of our homes, so those years were the early ones for me of browsing all those homes for inspiration.  And we all shared and had so much fun peeking into the homes of all these other women who loved nesting as much as we did.
And that's really what kick started blogging for me.  It was the next natural progression and here I am now.
So, welcome Des, the fabulous decorator of a wonderful old schoolhouse in Kansas that dates back to 1870 and is on the Kansas Historic Register.  She and her hubby of 22 years have painstakingly restored this old schoolhouse, which was originally a building hosting school and community events, then later turned into a private residence for a family with 10 children.  In 1985, it was converted into a bed and breakfast and then back to a private residence and Des and her hubby bought it and really gave it some love.
You're gonna love it!  Des's style has really transformed in the last 10 years that I've known her online and she has a wonderful French cottage chic style that she has honed and made her own.  This schoolhouse never looked so good!
The exterior front door is charming and all decked out for Christmas.
Speaking of Christmas, you may remember seeing Des's house in last years Better Homes and Gardens Christmas edition.  I was so excited when I flipped open the magazine and saw my friend's beautiful home all splashed across the pages.  So happy for her!  The above pic is from the magazine.  Isn't that just lovely?
Back to Des's living room, it's a picture of netural grays and whites with minimal accessories, but beautiful.
She is an antiquing girl and has spent years collecting her treasures and this house is great for showing them off.
She has dogs in her home, but didn't hesitate to use white slipcovers and wow, is it all gorgeous.
A picture perfect way of putting things together, Des is very talented.
The den is cozy and casual.
And the dining room looks like a French masterpiece with the slipcovered chairs and pretty sideboard.
Beautiful from all angles.
Des and her hubby completely remodeled the kitchen when they moved in and it is charming in white.
A beautiful space to cook.
Well thought out and dreamy space.
The guest room is fit for royalty with her beautiful antiques and treasured accessories.
Who wouldn't want to stay in this room?
Gorgeous and elegant.
The master bedroom is equally stunning and lush.
I love her bedding and how plush it all looks.  With her darker furniture and light walls, that really draws me in, I love that combo.
The master bath doesn't disappoint either, with that vintage tile and white beadboard, not to mention the beauty of a chandelier.
I just adore every bit of this space, especially this unique sink and that gorgeous mirror.
The powder room has equal charm.
And this house is about as charming as it gets.  Des has been working on her home for years (do they ever get finished?) and I really love what she has accomplished.  It's truly magazine worthy and I can see why they wanted to feature her home for Christmas.
Hope you got some inspiration and please stop over to Peeking Thru the Sunflowers and look around, Des would love to meet you!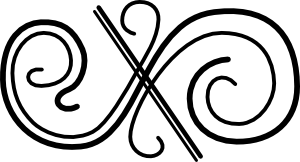 Today, I'm sharing a post all about moving in my new house at Wayfair's blog, My Way Home, so would love for you to take a peek. 
And, sweet blogger Jennifer Carroll, featured me at her blog too, so wanted to give her a big shout-out and say thank you.  It's a very nice article about me and my blog.
Don't Miss a Post, join my list!