Happy Friday friends! Today's Feature Friday is a farmhouse in Minnesota. Meet Allie from Proverbs 31 Girl. She's a wife and mom of 5 and she and her family live in the country in an old farmhouse that they've renovated and added onto. It's a beautiful setting so we're going to start the tour on the outside so you can see that part first and get an idea of the their lifestyle. It's dreamy!
Allie's been blogging for a few years, but I just found her recently on Instagram. I found a post about their farmhouse and it dates back over 100 years, so check it out if you want to read more about it.
I'm not sure if this is the front door or side door but their patio space is just gorgeous.
I love the white house with black accents.
Cute side porch.
The whole outdoor space is just stunning!
And the view, that beautiful view is amazing!
I read on Allie's blog that there were 7 (I think) outbuildings on their property when they moved in and the red building has been converted into her hubby's man cave.
One more look at this patio space!
Another little building is their new guesthouse and it's adorable.
Just perfect for guests to stay.
There's the man cave space, so we'll go inside there too.
Looks perfect for a man space!
Now, we'll go inside the house. It's very farmhouse inspired in decor and furnishings.
The kitchen is pretty and cozy. To get an idea of what they started with you'll have to see the Before and After shots.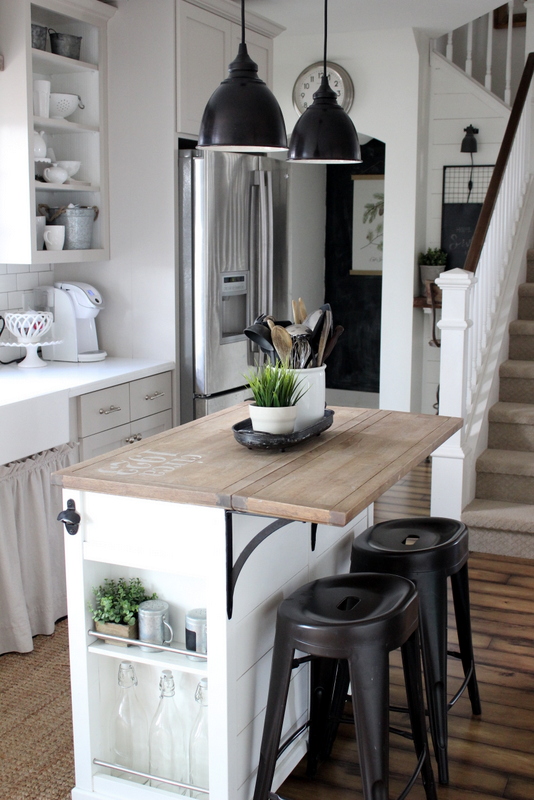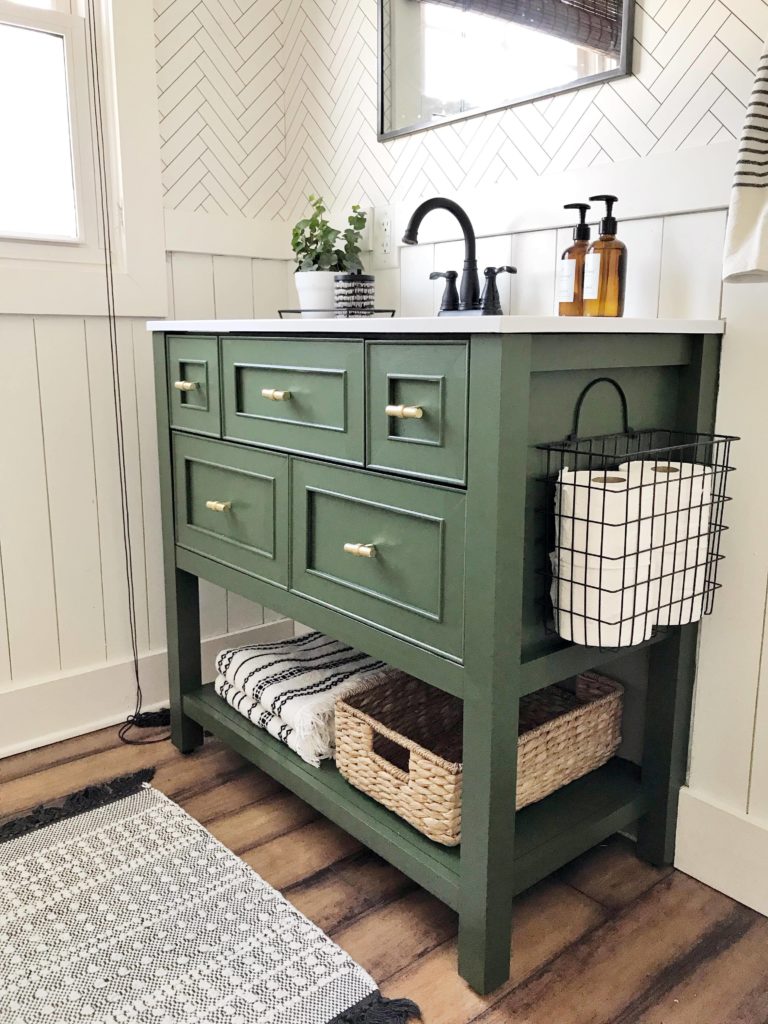 The master bedroom is a new addition and it looks great with spacious windows and pretty views.
Master bath is new as well.
Daughter's room.
Bonus room
Baby's nursery
And that's a good peek at Allie's pretty farmhouse in MN! I hope you loved it too. My favorite part is that outdoor patio area, I think. It's just so pretty and those views are something else. Stop by and see Allie's blog and check her out on Instagram too.
Don't Miss a Post, join my list!