Today's Feature Friday is Randi Garrett Designs, a beautiful blog that I spotted on Instagram.  It's hopping over on Instagram these days, with beautifully designed and decorated homes to fill up your senses at all times.  Randi has 5 children, lives in Arizona with her family and still has a gorgeous home. She is very talented with how she decorated her beautiful space.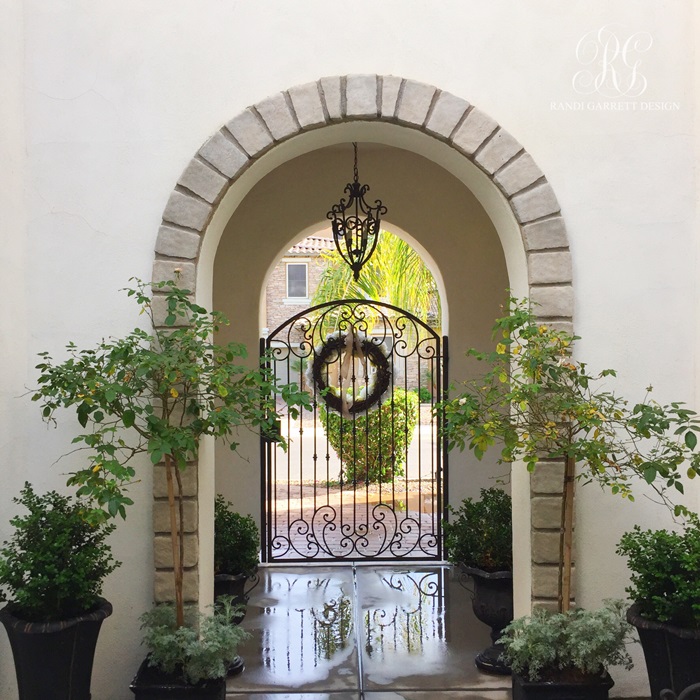 Courtyard entryway is beautiful.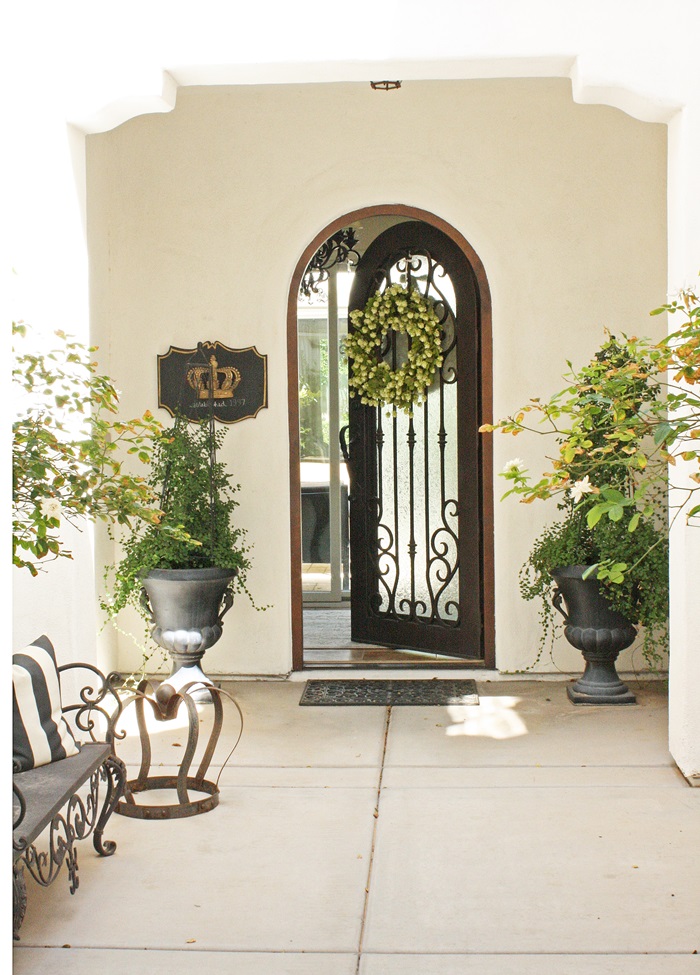 What a fabulous entry that Randi has in her home!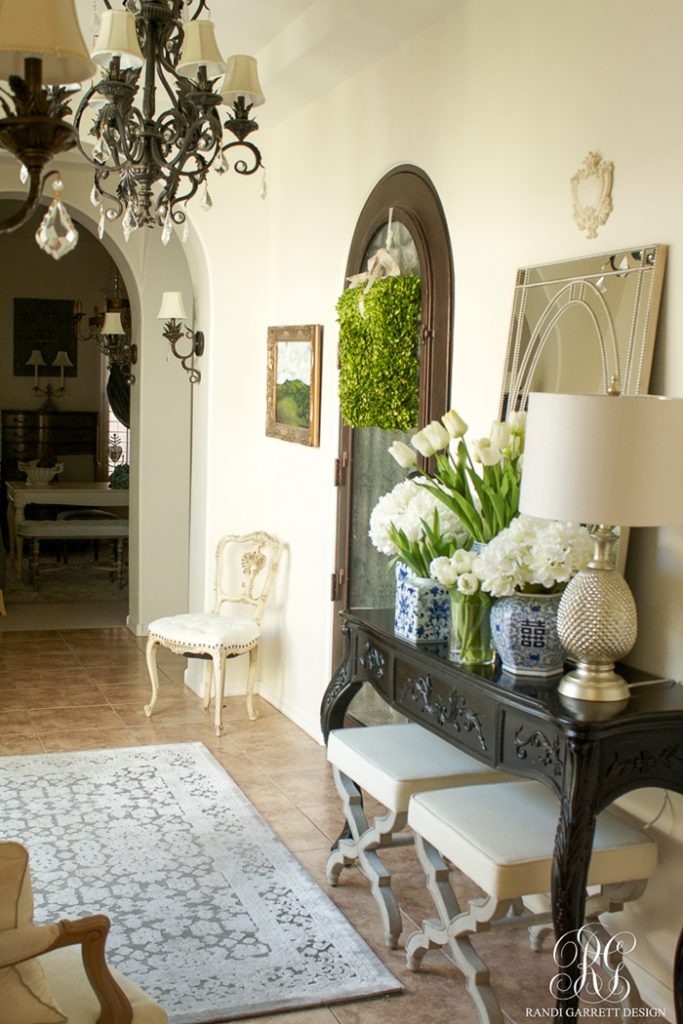 Inside is a gorgeous foyer with entry table, stools, and fresh flowers.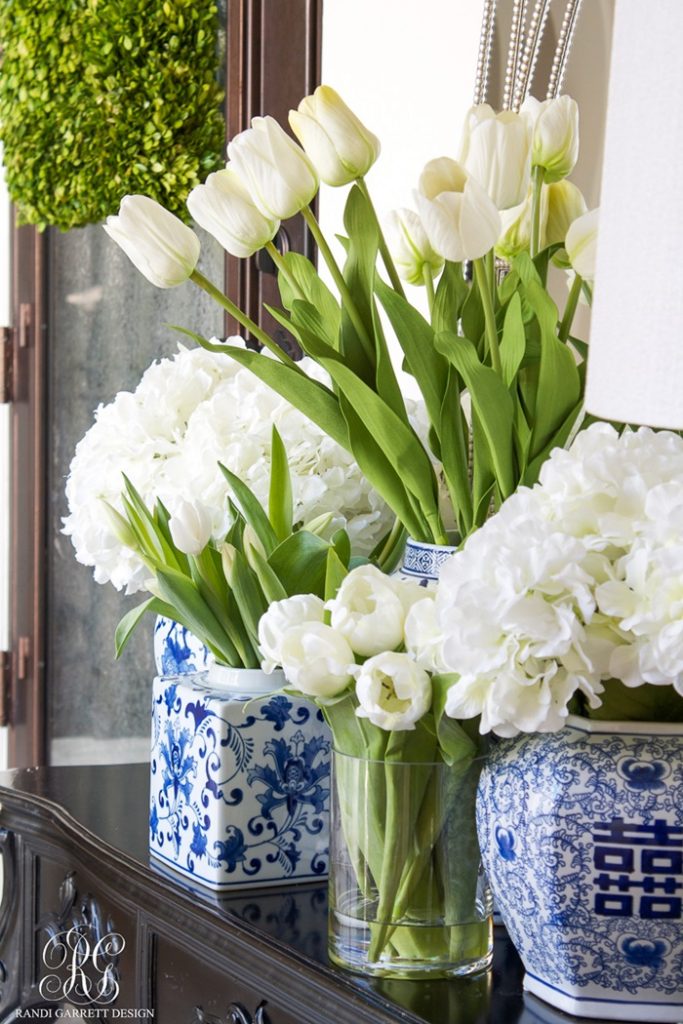 Fresh flowers make any space better.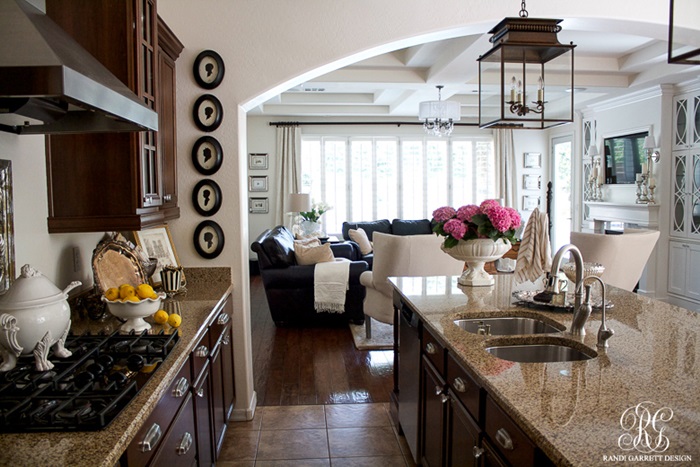 Love the arched doorways and that lantern.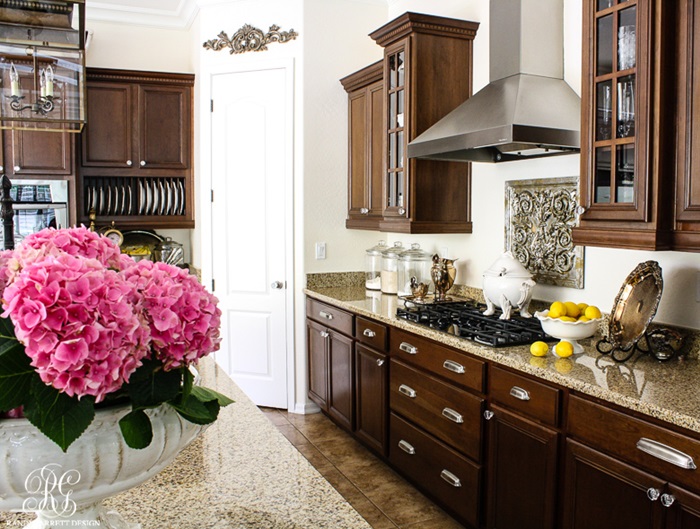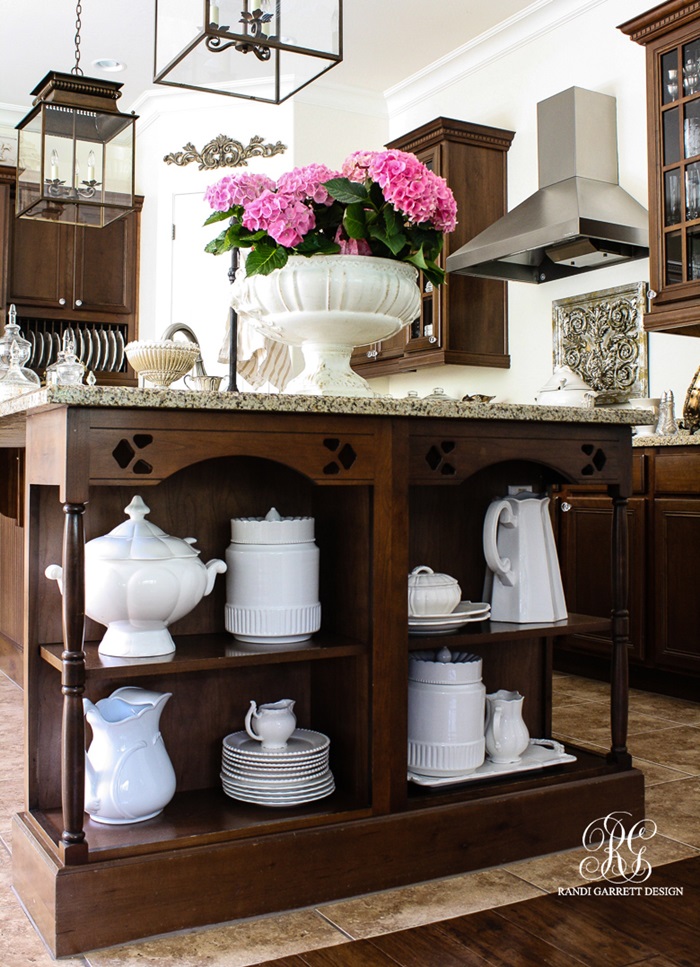 I see that Randi loves white dishes like I do.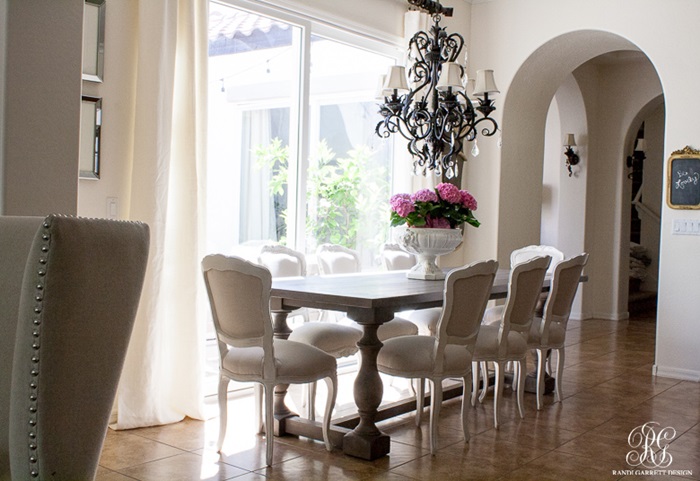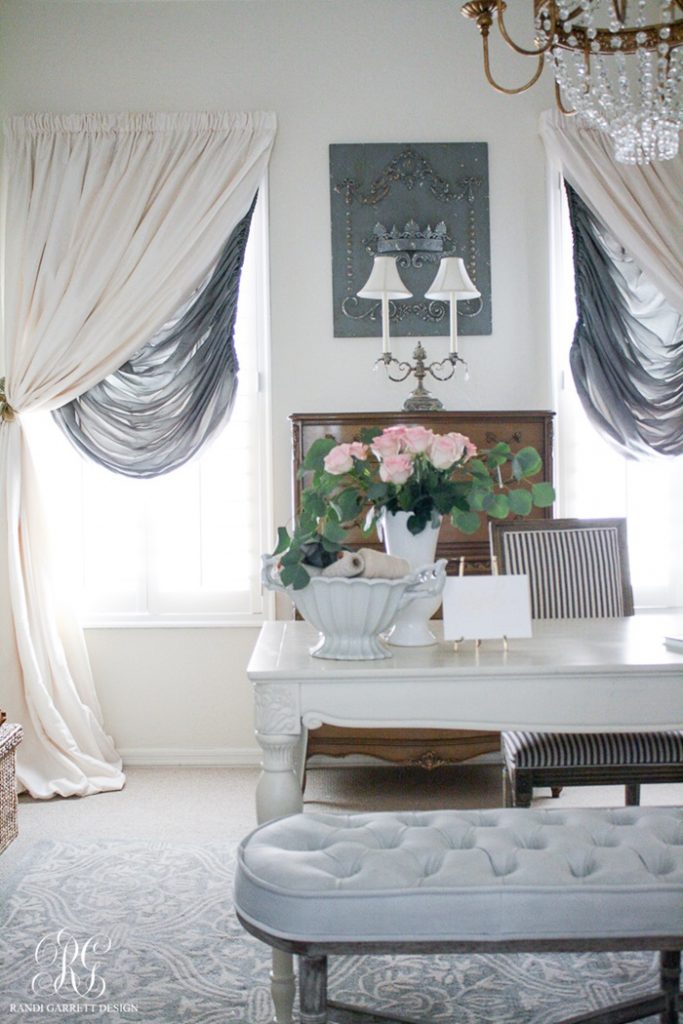 The dining room is elegant and sophisticated.
Love the family room with all that  light coming in and the interesting ceilings.
That fireplace and builtins on either side are so stunning and classic.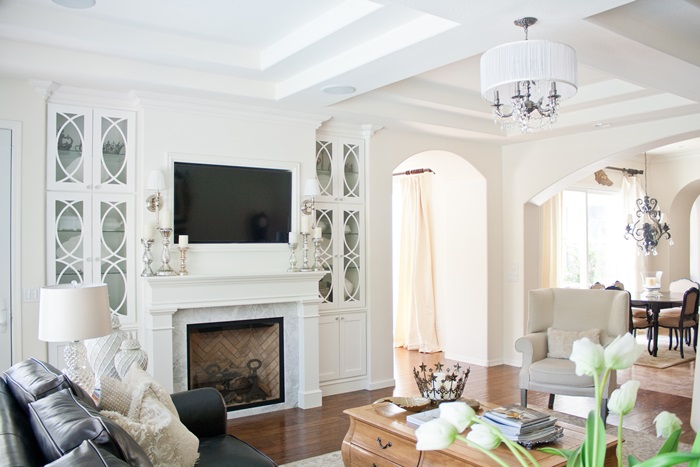 As are the arched doorways through the house.
The master bedroom is spacious and elegant in neutrals.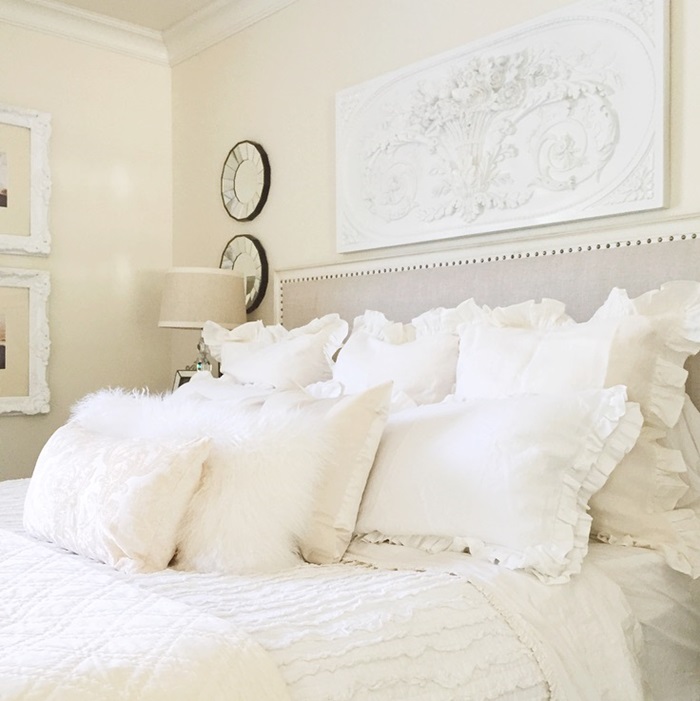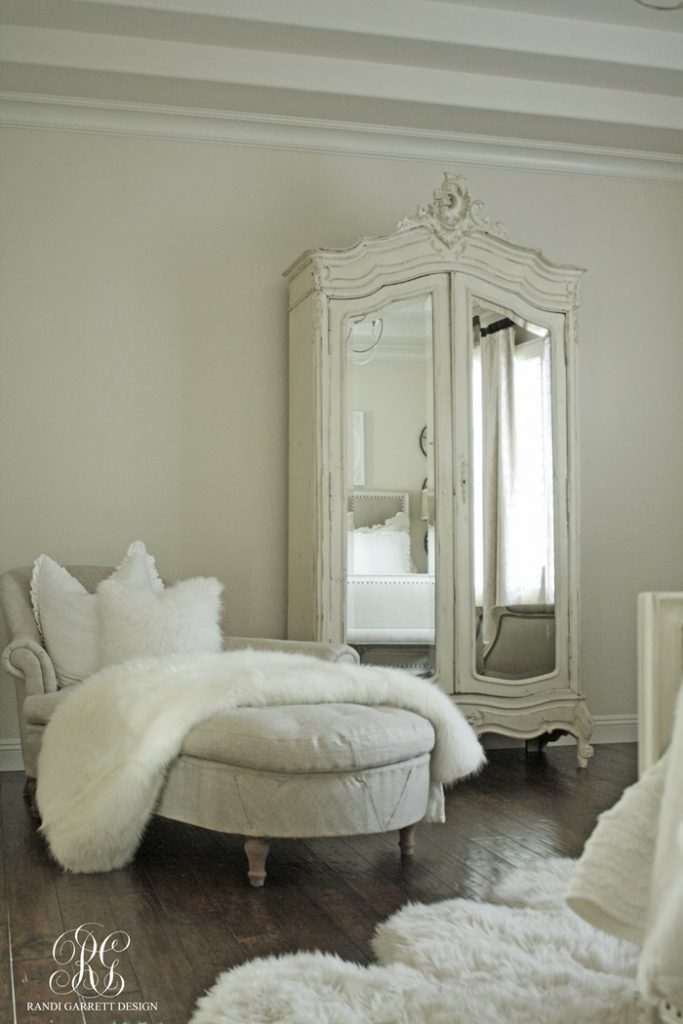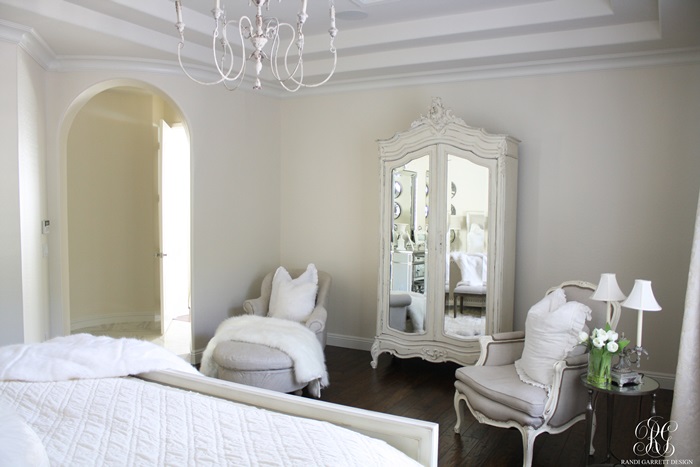 Randi has a beautiful collection of furniture.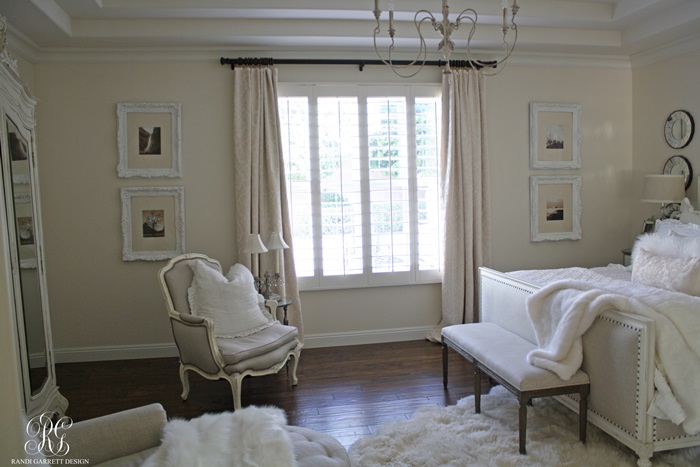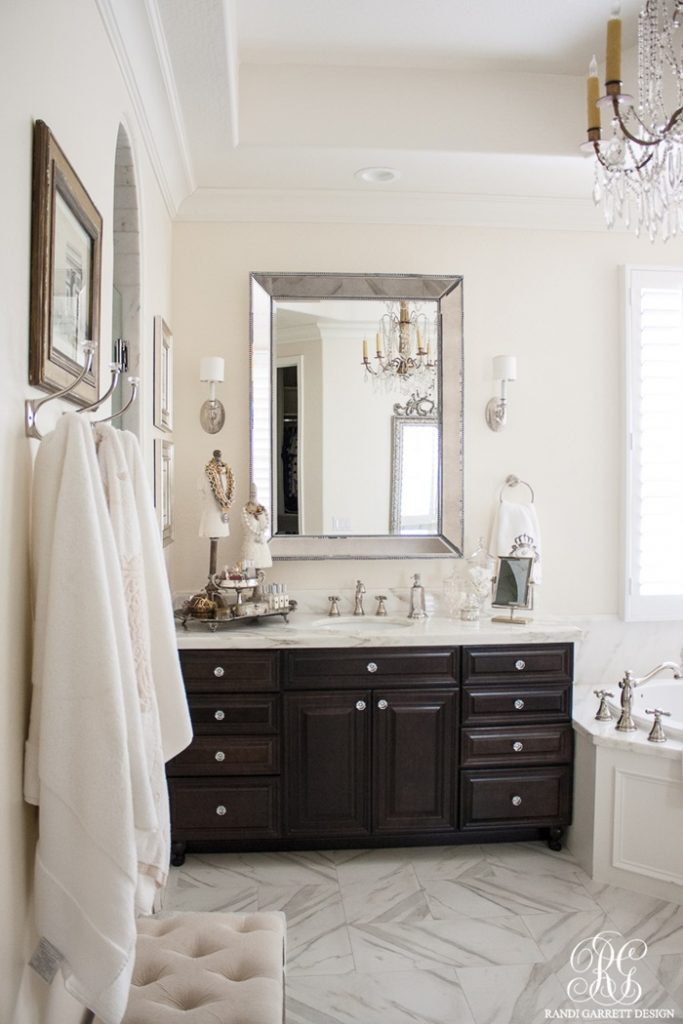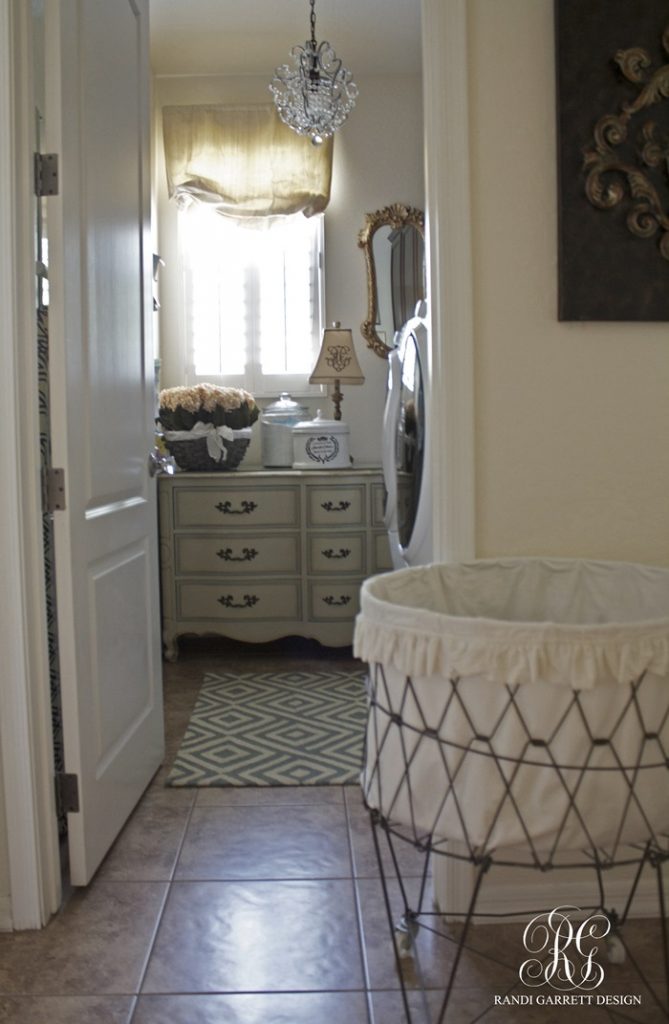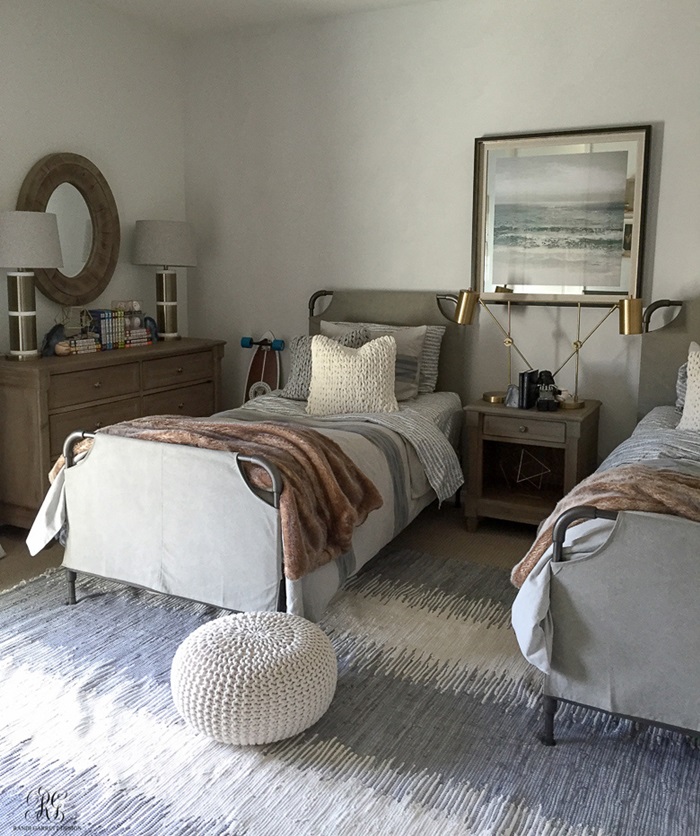 With 5 children, she has to get creative with sleeping quarters.  She's just redone her teen boys' room with a classic, but masculine look.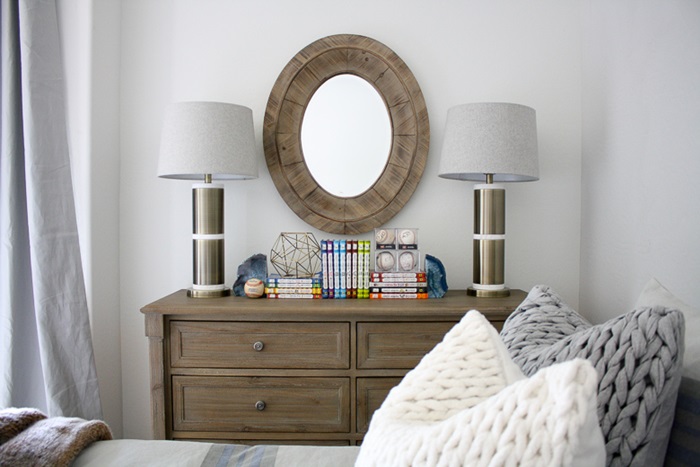 Pretty in neutrals and gray.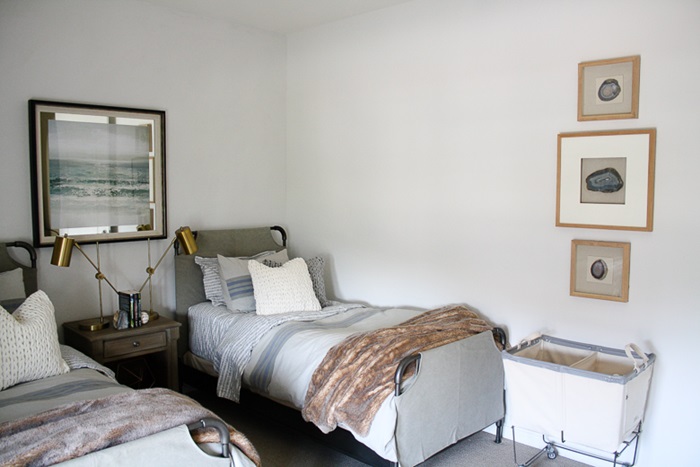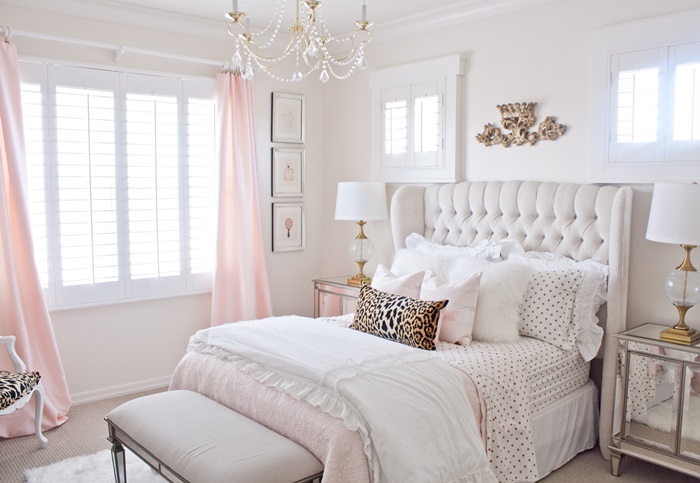 Her daughter gets a girly girl room in pinks and creams.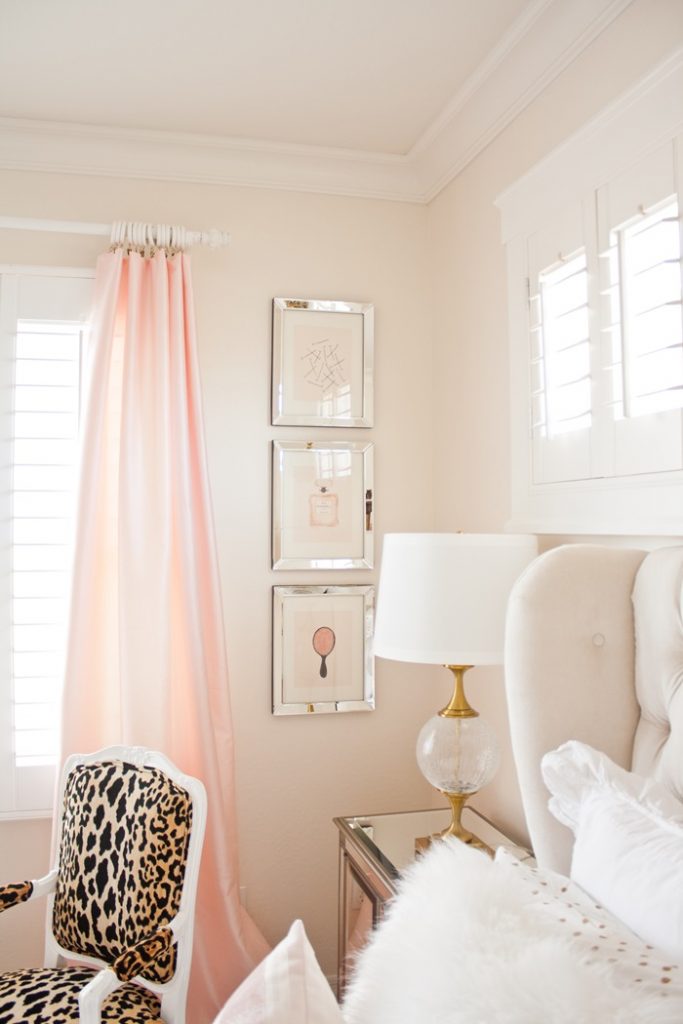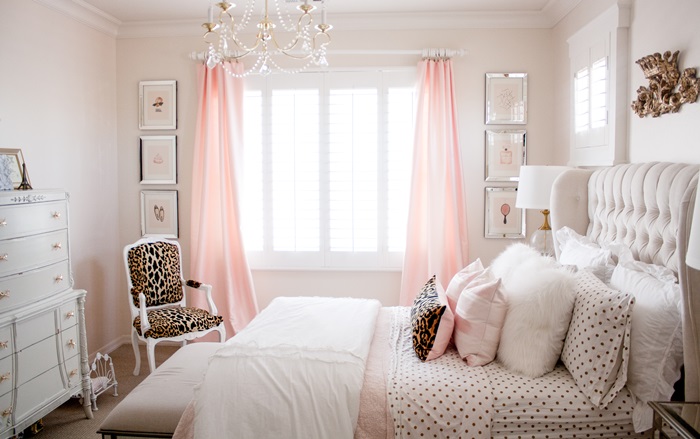 Love this space and how pretty it is for a girl.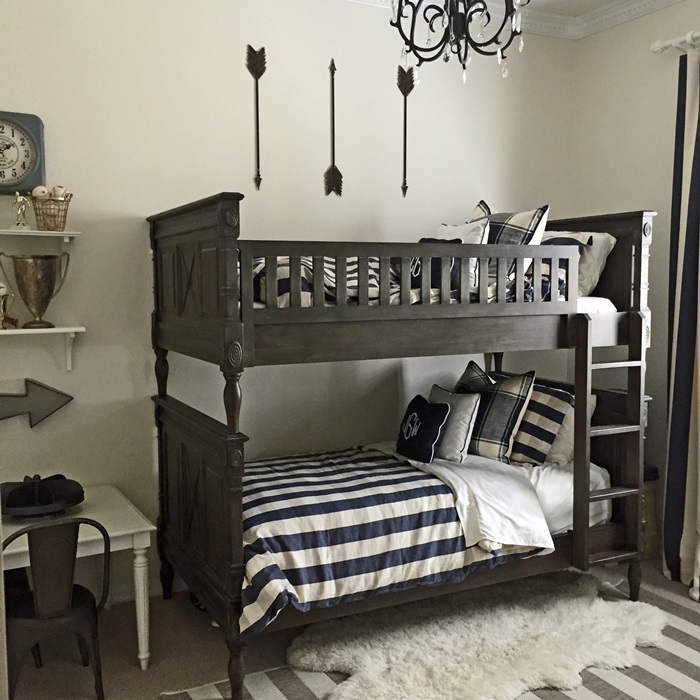 Another kids room houses bunkbeds for added space.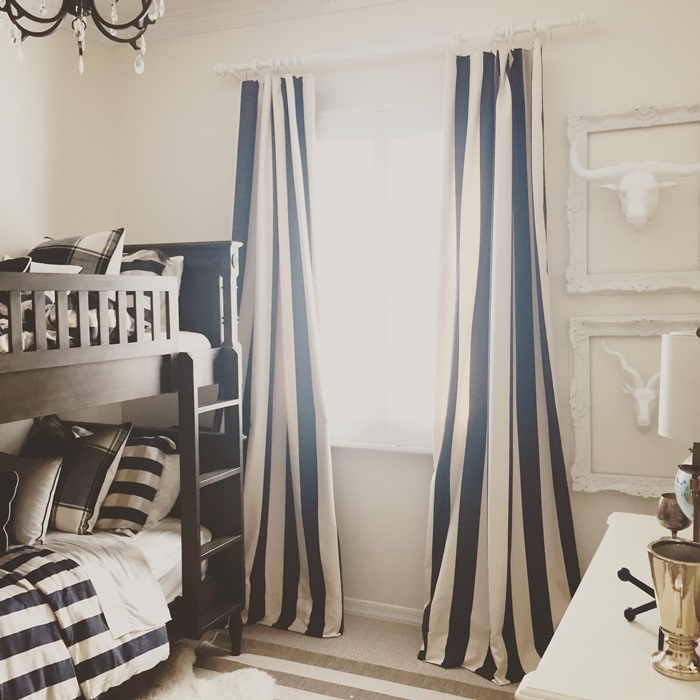 I hope you enjoyed this beautiful tour of Randi Garrett Designs home and go over and check her out!
Don't Miss a Post, join my list!